---

Do You Need a Visa to Enter the United States? Who Must Apply for an ESTA When Traveling to the United States?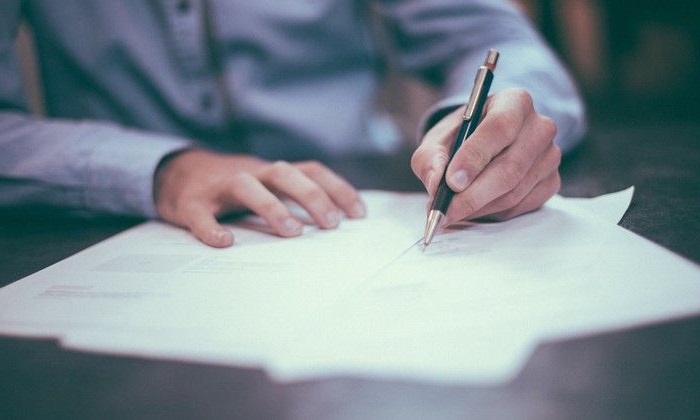 Any citizen going from a Visa Waiver Program nation entering the United States must apply for an ESTA (Electronic System for Travel Authorization). There is some misunderstanding concerning the ESTA and how to obtain your authorisation. Many folks are unclear if they need an ESTA or not!
If you are a citizen of a nation that participates in the Visa Waiver Program, you must still get prior authorization BEFORE you travel. With the assistance of https://estatousa.com/, you will be able to have all of your documents in order before departing.
If You Have a Visa
If you are coming from a nation that requires a visa to enter the United States, you DO NOT need to use the system. Your scenario does not necessitate the use of an ESTA.
The VWP
The VWP's purpose is to make travel to the United States simpler from "safe" countries. The agreement allows residents to freely travel to the US for pleasure and business without having to go through the lengthy vetting procedure associated with a visa application; nonetheless, regardless of the visa arrangements, you must be allowed for travel into the US from any nation outside.
Many people incorrectly believe that the VWP (visa waiver program) in the United States means that they do not need any documentation to go to the country. While you do not need to apply for a visa if you do not intend to stay more than 90 days, you still need permission to enter the country.
The ESTA is a simple electronic approval procedure that we can assist you traverse so that you may acquire your clearance as soon as possible. The ESTA is a mechanism that assures that everyone entering the United States, whether from a Visa Waiver Country or not, is legally permitted to do so.
The VWP nations are as follows:
If you are going from one of the above-mentioned countries, you DO NOT require a visa, but you DO need ESTA permission.
TRAVELING TO THE UNITED STATES?
---
Do You Have U.S. ESTA VISA Travel Authorization? If You Have ESTA Application, Check if it is Still Valid!
Not Just for Travel to the United States
To maximize the success of this program, you should be aware that you may not be permitted to board a vessel or plane bound for the United States unless you have this document and can demonstrate it at check-in.
If your voyage includes a layover in the United States, you will also require this clearance, even if you do not intend to leave the airport. You will not be allowed to board your aircraft until you have it!
Who Is Eligible for Approval?
If your motives are genuine and you are not barred from travelling to the United States or from leaving the host nation, you should have no trouble obtaining ESTA clearance. The application procedure is straightforward, and we will do everything possible to expedite it for you.
It is not a guarantee of admission.
Although the ESTA approval allows you to board your mode of transportation, you may be halted by customs. This is an additional layer of protection that the United States needs.
Recent Modifications
The VWP for travel to the United States is frequently updated or amended to meet the demands of the US government. For example, the US Department of Homeland Security recently introduced the following restriction to who can apply for an ESTA:
"Travelers in the following categories are no longer eligible to travel or be admitted to the United States under the Visa Waiver Program (VWP) under the Visa Waiver Program Improvement and Terrorist Travel Prevention Act of 2015:
VWP nationals who travelled to or were present in Iran, Iraq, Sudan, or Syria on or after March 1, 2011 (with limited exceptions for travel for diplomatic or military purposes in the service of a VWP country).
VWP nationals who are also nationals of Iran, Iraq, Sudan, or Syria
These people can still apply for a visa through the standard appointment process at a US Embassy or Consulate. U.S. Embassies and Consulates are ready to handle applications on an expedited basis for people who require a U.S. visa for urgent business, medical, or humanitarian travel to the United States."
One of the main reasons to hire a professional team to assist you with the application process is that the application itself frequently changes, and the regulations that govern the program are flexible and always changing. Having an expert on your side can help you stay up to date on the latest regulations and move your application through the process more quickly.
Another newly announced adjustment is:
"In addition, beginning of April 1, 2016, an e-passport is required to utilize the VWP." An e-Passport is a more secure passport that has an implanted electronic chip. The chip may be scanned to link the traveler's identification to the passport. E-Passports are issued by the appropriate passport issuing body and must meet International Civil Aviation Organization criteria (ICAO). An e-Passport is easily identified since it has a distinctive international insignia on the cover."
Understanding these differences is critical for any visitor arriving from a VWP nation. The improper passport might easily create significant delays.
Who Is Ineligible to Apply
You cannot apply if you hold a Visa. You cannot apply if you have a communicable disease such as HIV. If you or your family members are from one of the "banned nations," you will be unable to apply for an ESTA online.
You cannot utilize this system if you are barred from travelling, a fugitive from the law, or unable to provide the necessary information. Getting some assistance understanding the system can make the process much easier and will help you determine whether you are eligible to apply. A little assistance will go a long way toward ensuring you are making the best travel application selections.