ESTA FOR BRUNEI CITIZENS TRAVELING TO THE UNITED STATES OF AMERICA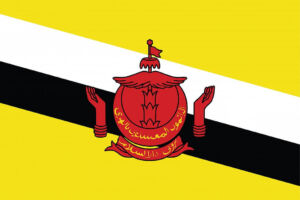 ESTA FOR CITIZENS OF BRUNEI
Country: Brunei
ESTA required: Yes
If you are a citizen of Brunei looking to find out more about ESTA (Electronic System for Travel Authorization), you have come to the right place. This information is intended for you.
1.

 CAN ALL BRUNEI CITIZENS TRAVEL TO THE USA WITH ESTA INSTEAD OF A VISA?

Yes, all Brunei citizens can apply for an ESTA and travel to America Visa-free.

ESTA is a simple and convenient travel authorization that skip the hassle of obtaining a Visa by going to a U.S. Embassy and having to make a meeting with the Visa officials there.

Although ESTA is meant for all citizens of Brunei, it still has some regulations, which regulates when an individual meets the criteria to be able to apply for an ESTA and when that individual needs to obtain a Visa, even though he or she is from a VWP country.

If you have Brunei citizenship and are planning to visit the U.S., then you can apply for an ESTA if:
Your visit will be 90 days or less
Your motive for travel is business, short-term tourism or transit.
2.

 WHAT IS A VWP (VISA WAIVER PROGRAM) COUNTRY? IS BRUNEI INCLUDED?

The Visa Waiver Program has been put in place by the U.S. government, which means that the VWP countries have no say in the criteria or rules regarding travel with an ESTA.

However, this easy application for a travel authorization is made possible to only the VWP countries' citizens. Since Brunei is also included in the program, Brunei citizens should take advantage of it, as the list of VWP can change. Some countries may be removed, some added, therefore, it's important to check the latest information on the Visa Waiver program.

Find out the latest on the VWP here.

Want to know more information on the Visa Waiver Program? Read more about VWP here.
3.

 FOR HOW LONG WILL MY ESTA BE VALID FOR?

Simply answered – for two years.

However, there is one exception to the rule.

If your passport, with which you applied for ESTA, expires in less than two years, then your ESTA will expire together with the expired passport.

If this is your case, you will need to apply for a new ESTA once you receive your new passport.

To check your ESTA's validity, use this online form.
4.

 WILL AN ESTA APPROVAL GUARANTEE ENTERING THE USA?

Unfortunately, no.

In accordance with the Electronic System for Travel Authorization, you are allowed to travel to the USA under the Visa Waiver Program, however, once entering America, a customs' official and border guard shall check your ESTA and you, and then make a decision to approve or decline your entering into the States.

Therefore, the officer has the right to evaluate if the individual traveling into the States shows any sign of danger to the general public.
5.

 HOW LONG WILL IT TAKE TO FILL MY ESTA APPLICATION?

It should not take you more than 30 minutes to fill out the ESTA application, if you have all the necessary documents and information close by.

The information you will need to provide is:
Your personal information
Passport data
Your work information
Criminal background
Travel plans
Contact address in the USA
6.

 ARE THERE PASSPORT REQUIREMENTS FOR ESTA I SHOULD BE AWARE OF?

Foremost, the thing to remember regarding your passport – its validity.

When applying for your ESTA, keep in mind the day of arriving at the USA as well as the day of leaving it, as your passport needs to still be valid throughout this visiting period. If it will expire in the middle of your visit, then so will your ESTA approval.

Additional requirements to keep in mind before traveling to US:
The passport must be an electronic passport – which implies that it must include a digital chip holding information about the passport's holder.
A machine-readable zone must exist on the biographic page in the passport.
7.

 WHAT SHOULD I DO IF MY ESTA HAS BEEN REJECTED?

There are many factors as to why an individual's application to ESTA can be denied. Some reasons include expiry of passport or problems with the criminal background check.

As cases may vary, it is best to visit the nearest US embassy near you to get a more detailed reason for denial. Or simply apply for a new ESTA.

The reason may be as simple as the expiration of passport. With that information available, you can simply get a new passport and then apply for a new ESTA.

As each person is looked at individually, there may be other reasons for rejecting an ESTA, for example, the reason for travel, the length of it or criminal background check. If that's the case, you will most likely need to apply for a Visa.

Want to know more factors for a potential ESTA denial? Read here.
8.

 CAN I SUBMIT THE ESTA APPLICATION ONCE MORE IF IT WAS REJECTED BEFORE?

Yes, if the reason for ESTA rejection has been fixed, you may apply for a new ESTA after 10 days of getting an answer for the previous application.

However, keep in mind that if false information has been provided while filling out the ESTA application, the individual may be denied their ESTA irrevocably.

Then applying for a non-immigrant visa B1/B2 may be the only option.
9.

 IF MY ESTA EXPIRES AFTER ENTERING THE USA, WILL MY DEPARTURE BE DELAYED?

No. Your departure will not be influenced if your ESTA is valid at the moment of entry but expired by the time of departure from the USA. You will, however, need to re-apply for a new ESTA after your departure in order to re-enter the USA.
DO YOU NEED SOME HELP?
FREQUENTLY ASKED QUESTIONS: