TRAVELLING TO THE US WITH THE ESTA UNITED KINGDOM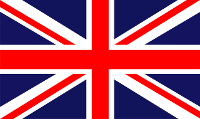 The United Kingdom and the US are among the closest allies. Currently, due to travel restrictions imposed because of the COVID-19, UK citizens can't come over to the US if they've been to the UK, Ireland, or Schengen zone in the last 14 days. However, UK citizens must ask for travel authorization for their US trip.
However, you can still apply for the ESTA United Kingdom. It is a quick option to get travel authorization if you're coming from a country in VWP. In this article, we will go through the most common questions regarding ESTA application for UK citizens.
1.

ASKING FOR TRAVEL AUTHORIZATION

If you're applying for an ESTA from the UK, you must know that all travellers coming to the US with an airplane or ship need travel authorization. There are three main travel reasons for getting ESTA, business, tourism, and transit.

ESTA online application is a straightforward process for travellers from 39 countries in VWP. However, you will have to provide personal information, travel details, and answer the detailed questionnaire.

You should provide a point of contact information if possible, but you can get ESTA even without one. While you might leave Unknown on the point of contact info, try to fill out the information about your first stay. Both of this information will significantly help your application, but that doesn't mean you will be disqualified if you don't have them. Emergency contact information is obligatory, and the listed person doesn't have to be in the US.

From 2020, information about applicants' social media accounts is obligatory. If you had Facebook, Twitter, or LinkedIn account in the past five years, you must provide account information. You could get disqualified from the ESTA application process if you lied about previous social media accounts. Remember, rejected ESTA means you will probably have a tough time getting one in the future.

American administration will take around 72 hours to process your case if everything is fine with the application. There is a fee of 85 EUR, and with ESTA, you can visit America in the next 24 months. You can roam the States for up to three months in one stay.

All members, including infants and small children, need ESTA, and all family members will need to pay the fee for those going with the family. Kids naturally don't have to fill the application themselves, and the same applies to all applicants. The third party can do this job for you.

The turnaround is fast, but it's still too long if you must hop on the plane that day. Most applications take three days to be processed, but there is a possibility of a faster result. In that case, you can check ESTA online to see whether you received the approval. Along with the unique ESTA number, you'll need log in information to access your account.

It would help if you had a passport valid for six months from the return date along with the travel authorization. In addition, the passport must be electronic with a chip containing all necessary data about the traveller.

You would not get ESTA if you were previously rejected for US Visa. Unlike Visa, where people with a previous criminal record can apply, in some cases, you can't get ESTA with a criminal record. If you stayed too long on the last stay in the US or were deported, ESTA is also out of reach.
2.

US VISA OR ESTA

Getting travel authorization under three days and with only a small fee is the main benefit of ESTA compared to the long and tedious process of getting a Visa for the USA from UK. Then, you will have to wait for months, visit the US embassy, and arrange a screening meeting. In addition, visa carriers have more rights on a positive note, and the Visa validity can be significantly longer, up to 10 years.

ESTA, on the other, thrives with convenience. The most significant limitation is only 90 days stay in one visit. For most UK travellers, ESTA is a much better and faster way to get into the US. If you can't apply for ESTA and need to go through the US, you will need Visa. How to get US transit Visa?

You will need to fill out the DS-160 nonimmigrant Visa form, add a standardized photo. After you pay the $160 fee, you should arrange an interview with the embassy personnel. There are many documents you will have to collect, and in the end, you can get a transit Visa.
3.

WHEN TO APPLY

The best time to apply for ESTA is more than three days before your planned trip. You will not get on board an airplane without valid travel authorization, automatically transferred to the airline.

Since 2016, all travellers applying for ESTA have to use an electronic passport with an embedded chip. It would be great to have digital photography, meaning it is printed in the passport. UK citizens already have modern passports.

ESTA or US transit Visa (C1) is required even for transit purposes, and there are no ways around it for UK travellers.
4.

WHAT DOES CUSTOM AND BORDER PROTECTION CHECK

Terrorist Screening Database is the first thing CBP will look into. Entering your information and social media accounts lets Custom and Border Protection check multiple international databases to check credentials. After that, the administration will look at Public Health Department and Center for Disease Control databases. They will also crosscheck Stolen and Lost Passports and many other domestic and international databases.

Ensure you provide accurate information and fill all that ESTA application forms ask of you to give yourself a better chance for a successful travel authorization application.
FAQ
DO INFANTS AND MINORS ALSO NEED ESTA?
All travellers without discrimination must have ESTA. You will have to pay a fee for kids, wife, and other members of the family.
WHAT IS VISA WAIVER PROGRAM?
There are several ways to get into the US, and visitors from 39 countries in VWP can enter the US with ESTA. Countries in VWP have lower estimated risk because of the American administration. However, if your country is in Visa Waiver Program, that doesn't mean it will stay there. New countries are added, and some lose the status depending on the current relationships and status with the US.
DO YOU NEED ESTA FOR TRAVELING TO GUAM OR SAIPAN?
Technically, you don't need ESTA or Visa to enter Guam or Saipan, but US Custom and Border Protection recommend applying for ESTA anyway.
CAN I COME TO THE US MORE THAN ONCE WITH ESTA?
Yes, there are no known limits on the visits. However, you can stay up to 90 days on one trip.
HOW LONG MUST I WAIT FOR ESTA APPROVAL?
You might end up waiting 72 hours for the American administration to process your application.
DO I HAVE TO DISCLOSE MY SOCIAL MEDIA PLATFORMS?
Yes. Up until 2020, social media information was optional, but since last year these pieces of information are obligatory if you have had any social network account in the past five years.
HOW MUCH DOES ESTA COST?
You have to pay a one-time 85 EUR fee.
HOW LONG IS ESTA VALID?
After successful application, you will have two years to visit the US.
IS THERE A WAY OF EXTENDING THE DURATION OF THE ESTA PERMIT?
No. If you're ESTA expired, you will have to apply again for travel authorization.
SUMMARY
UK citizens need ESTA to enter the US. However, currently, travel authorization does not grant automatic entry because of the COVID-19 travel restrictions. Nevertheless, you can still apply for ESTA and monitor notifications from the American administration.
ESTA permit lets you visit the US multiple time within two years. It is a simple and fast way of getting travel authorization. The application is online, and you will have to pay a small fee. You will need ESTA if you're travelling to America by plane or ship for business, tourist, or transit reasons.
DO YOU NEED SOME HELP?
FREQUENTLY ASKED QUESTIONS: