NORWEGIAN ESTA APPLICATION: APPLY FOR ESTA FOR TRAVEL TO THE USA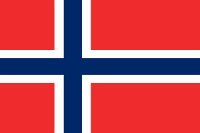 ESTA FOR CITIZENS OF NORWAY
Country: Norway
ESTA required: Yes
The data below pertains to citizens of Norway who will be traveling to the USA.
1.

 CAN NORWEGIANS VISIT THE USA USING AN ESTA APPROVAL?

Yes. Norwegians can, and should use the ESTA system, instead of applying for a Visa, for travel to the USA if they meet all other ESTA requirements.

In fact, ESTA is mandatory for travel to the USA, for those who qualify for the VWP program.

ESTA is only available to countries on the VWP list of approved countries, so only citizens of approved countries may apply. Citizens from countries not on the list must use a visa to travel to the USA.
2.

 IS NORWAY ON THE VWP LIST OF APPROVED COUNTRIES?

Yes, Norway is on the list of 39 countries approved by the VWP.

The VWP, or Visa Waiver Program, is a program of the United States government. The VWP uses a System, called the Electronic System for Travel Authorization (ESTA) to screen applicants and determine eligibility.

The ESTA is online and Norwegians can apply any time before their trip. Officials recommended that they apply at least 72 hours in advance. It is wise to apply before you purchase tickets or make travel reservations which may be hard to change.
3.

 CAN I CHANGE MY ESTA APPLICATION DATA AFTER I SUBMIT THE APPLICATION?

Only certain data may be changed after you pay the ESTA submission fee.

You may change:
Your email address
Your US travel address
You can not change:
Passport number or expiration date
Name, Country, gender identification.
In most cases, if you need to change the application, you must reapply.
4.

 HOW LONG DOES THE ESTA APPROVAL LAST?

Under normal circumstances, the ESTA approval is valid for two years from the date it was issued.

There are, however, some circumstances that cause the ESTA to expire sooner, or invalidate the approval, including:
Your passport expires before the ESTA approval. In this case, the ESTA expires the same time the passport expires.
You name, citizenship or gender assignment change
You get a new passport, for whatever reason
You no longer meet ESTA requirements, for whatever reason
5.

 DO I NEED ESTA IF I ALREADY HAVE A VISA?

Some Norwegian citizens may hold a valid Visa for travel to the United States. In this case they will not need to use ESTA.

However, if you do not already have a valid visa, and meet all other ESTA requirements, you should use the ESTA system, instead of applying for a visa, to travel to the USA.
6.

 CAN MY FAMILY OR GROUP APPLY USING THE SAME APPLICATION?

Yes. One person can apply for up to 50 people using the same application and with just one ESTA application fee.

If you apply as a group, it is important to note that everyone in the group will have the same ID number, but it is not necessary that they travel together.
ADDITIONAL ESTA INFORMATION
Under which circumstances will I need an ESTA?
Norwegians who desire to travel need an ESTA if:
They have a trip to the USA planned for 90 days or less
They have a valid ePassport
They are traveling by air or sea. Land crossings do not use the ESTA system.
They are traveling for business or leisure. ESTA does not cover travel for study, moving to the United States, or gaining employment in the USA
An e-passport is required to use the ESTA system. An e-passport includes a digitally imprinted picture and a machine readable chip embedded in it that contains biographical data.
Do you need to check on a current ESTA application? Click HERE for current applications status.
Do you need to start a new ESTA application or reapply? Click HERE to submit your application online.
DO YOU NEED SOME HELP?
FREQUENTLY ASKED QUESTIONS: