---

Schengen and ESTA: Traveling from the Schengen area to the USA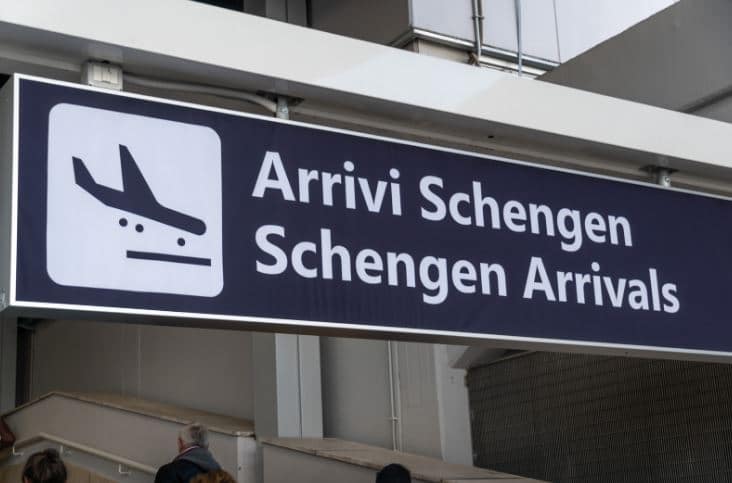 Citizens living in the European Union are aware that they no longer require a passport to travel between Schengen countries. In reality, all you need is your passport to cross the border whenever you choose. Over 400 million people are participating. Don't worry if you're unfamiliar with the Schengen region (or space). Let's learn about its history and how it functions.
What is the Schengen area?
The Schengen region is a zone of free movement between the countries that have signed the agreement, which includes a number of laws and standards for travel and cooperation. The name of this ratification is Schengen, where the inaugural agreement was signed in 1985.
As previously stated, this was agreed upon in 1985 by the Benelux nations (Belgium, Luxembourg, and the Netherlands), West Germany, and France. Later additions included Italy, Spain, Portugal, Austria, Denmark, Finland, and Sweden.
The Schengen accord went into force in 1995, with Italy joining in 1997. Then, in 1999, the Treaty of Amsterdam incorporated the Schengen accords into the legal structure of the European Union.
Who is part of the Schengen area?
Austria, Belgium, Denmark, Estonia, Finland, France, Germany, Greece, Italy, Latvia, Lithuania, Luxembourg, Malta, the Netherlands, Poland, Portugal, the Czech Republic, Slovakia, Slovenia, Spain, Sweden, and Hungary are among the countries represented.
Furthermore, it includes the four European nations that are members of the EFTA (European Free Trade Association) but are not members of the European Union: Iceland, Liechtenstein, Norway, and Switzerland.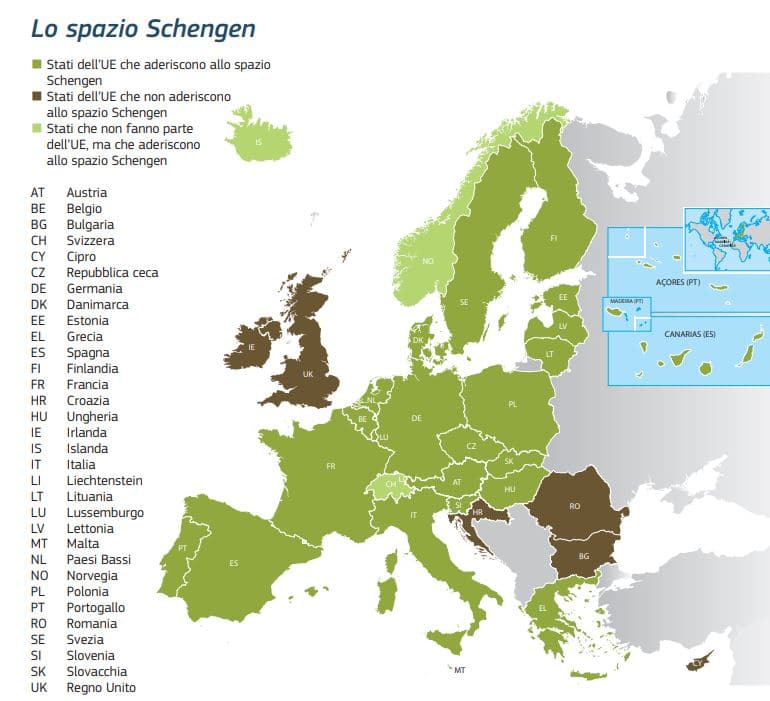 All countries of the Schengen area
Finally, three microstates that are enclaves within EU member states are included in the Schengen area: the principality of Monaco, San Marino, and the Vatican.
Which countries are not part of the Schengen area?
This question frequently causes considerable misunderstanding. In reality, it is common to state that all of the European Union's countries are part of the Schengen zone. This is not correct. Some EU member nations are not yet party to the Schengen accords, but will be in the future:
Bulgaria
Cyprus
Croatia
Romania
Another case in point is Ireland, which, although being a member of the European Union, has opted not to join the Schengen region. Similar to the situation in the rest of the United Kingdom, which just left the EU, it is neither a member of the Schengen region or the EU.
Finally, there is the situation in Andorra. Indeed, the small and beautiful Pyrenees country, located between France and Spain, is not a member of the EU or the Schengen zone. As a result, entering and leaving Andorra is subject to immigration and customs controls.
Collaboration between the police and greater controls at external borders
Collaboration between diverse national police agencies is one of the key goals of the Schengen region. Controls and activities to combat both organised crime and terrorist actions are therefore strengthened.
As we have seen, the Schengen region provides for unfettered internal movement, therefore there are no longer border restrictions between European countries. This also allowed for tighter external controls. Simply put, citizens from states outside the European Union have more control over their citizens, including Europeans. The goal is, of course, increased security within the agreement area.
Temporary abolition of the Schengen area
In some exceptional and transitory circumstances, governments may choose to tighten controls or even suspend the Schengen accord. This step, of course, must be prompted by a serious and pressing purpose, such as the protection of the country from major dangers to public order and internal security, such as terrorism.
It has happened multiple times in recent years, although only for a short time. The suspension of the agreement does not mean that the borders are closed, but that there will be extra inspections to enter a state that has stopped the accord.
Italy has only suspended the agreement three times, and each time it coincided with gatherings of European political leaders (G8 in Genoa and L'Aquila, and G7 in Bari and Taormina). He took this measure in order to maintain control and avoid violent protestors among the approaching populace.
Due to the Covid-19 outbreak, several Schengen member states briefly restored border crossing restrictions for all foreign visitors in 2020.
The advantages of Schengen
Among the most significant advantages of this agreement is the ability for individuals to move from one nation to another at any time. This has resulted in an increase in the number of European citizens travelling to other nations, which has significant tourism advantages.
It is no accident that foreigners account for nearly half of all hotel bookings in Italy. Every day, it is believed that about three million individuals pass European borders without being subjected to severe border controls.
This open area also aided in the transportation of commodities, strengthening links between European enterprises and significantly increasing their share of export products. It is no coincidence that a sudden border shutdown would result in a loss of 100 to 230 billion euros in just ten years.
Traveling to America from the Schengen area
What should you do if you want to go outside European boundaries and visit the United States? Let's go look at it together.
Europe's residents want to visit New York, Washington DC, Miami, San Francisco, and other magnificent US cities, making America one of their top travel destinations. This requires a specific authorization, the American visa.
It will require a lot of paperwork and a few weeks of waiting to get it. However, there is a simpler and speedier option that permits inhabitants of thirty-eight states to travel without a visa via ESTA ( Electronic System for Travel Authorization ).
What is ESTA and which are the participating countries?
When we talk about ESTA, we're referring to an American programme that permits visitors to enter the country without a visa. Of course, there are constraints, as we will see shortly. The programme, which began in January 2009, is open to any visitors coming in America by ship or plane.
The VWP nations include the vast majority of Schengen area countries. You can consult the page dedicated to ESTA countries for an up-to-date list of countries that are currently part of the Visa Waiver Program (VWP).
The advantages of ESTA
The US Department of Homeland Security developed this tool to expedite control procedures (DHS).
These, in reality, have plenty of time to carry out preventative checks because those planning to go to the United States must make their request a few days in advance. This provides increased security and fewer checkpoints upon arrival. However, it should be noted that upon arrival, security personnel will provide additional information on the passport and the reasons for the trip.
Who can apply for ESTA within the Schengen area?
To receive travel permission through ESTA, you must fulfil a number of requirements and be a resident of one of the participating states. The permit is valid for two years and allows you to leave the Schengen region for a maximum of 90 days.
The time begins when you arrive in the United States and you must already have a return ticket, which must fall within the designated 90-day period.
It is permissible to engage in both tourism and work-related activities while in possession of an ESTA authorization. You can, for example, explore employment or partnership opportunities, meet with business associates, or attend conferences. If you already have a visa, do not apply for ESTA since your application will be refused.
How and when to apply for ESTA and what happens if the permit is not obtained?
Applying for an ESTA is simple; simply fill out the application form for a quick and easy method to acquire your travel permission within 72 hours.
You will be required to complete a questionnaire in which you will input your personal and family information, travel details, and some information about the cause for your arrival. These data will be made accessible to the Department of Defense, which will be able to examine them as needed. The response is usually received within a few minutes, but it might take up to three days. If you have already booked your plane tickets, apply for an ESTA as soon as possible to avoid any complications.
Remember that the 90-day travel period begins when you arrive in America, not when you obtain the ESTA application outcome. If your application is refused, you can still apply for a nonimmigrant visa at the US Embassy. The time required to receive it will be greater in this situation.
Where is Schengen?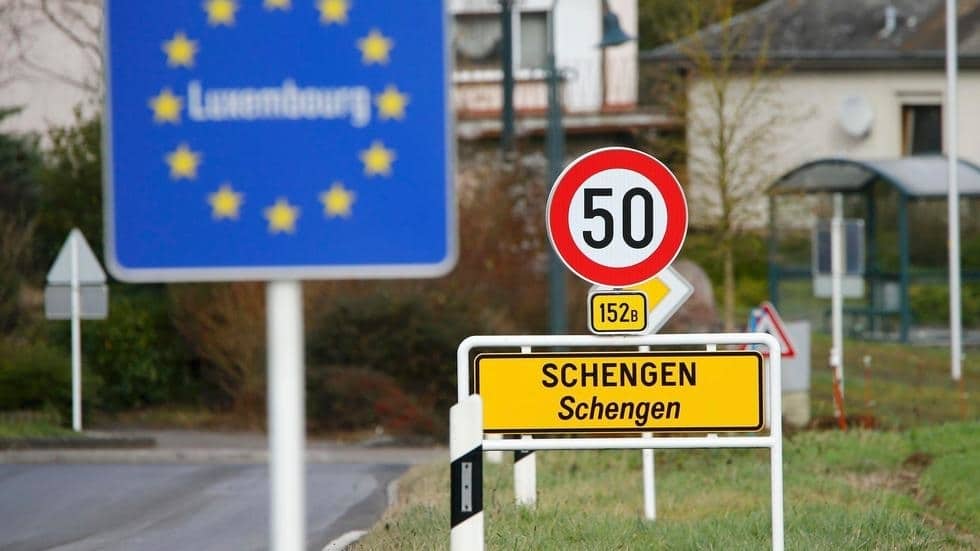 Finally, given that we now understand what the Schengen area is. But where has Schengen gone? That is, where is the city of Schengen, which gave its name to the treaties that comprised the Schengen area?
So, Schengen is a city in Luxembourg with three borders: Germany, France, and Belgium. The border with the transalpines is terrestrial, separated from Germany by the Moselle River.
FIND OUT MORE:
Concerned about ESTA? Please read our Frequently Asked Questions section.
You might be interested in learning more about the US Global Entry Program for frequent fliers. Find out by clicking on the link!
Return to the home page.