---

Top 10 Worst Neighborhoods in Phoenix, Arizona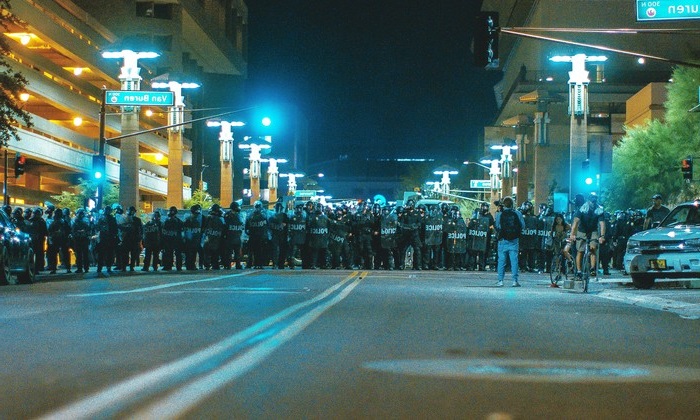 If there's nothing else to adore about Phoenix, the fact that it's sunny for at least 300 days out of the year should be enough. And this may or may not have been the basis for Realtor.com ranking it sixth in "Most Popular City to Live" in 2014.
While Phoenix is not completely crime-free, it is far enough away from major crime to be considered safe. Just like in other cities, you merely need to be familiar with the excellent and bad areas in Phoenix to know where to avoid.
Top 10 Dangerous Places in Phoenix?
What are the most unsafe locations in Phoenix?
1. Central City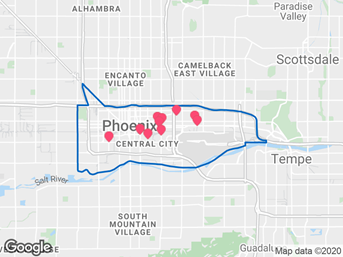 It is known as Phoenix's urban village and is located in the city's historic heart. It also contains the downtown area, which has a population of about 56,000 people. Is downtown Phoenix, however, safe? This area used to be rife with crime, but that was decades ago. The current most common crimes are those found in major, metropolitan areas. Open shootings, panhandlers, auto break-ins, and muggings are a few examples. Total crime is 9,988 per 100,000 population, with violent crime being 508 percent more than the national average.
There are many levels of safety in this community. You'll feel safer if you head east from Central Avenue or north from Van Buren. Similarly, you will feel more insecure further West or South from Central Ave.
Because it is Phoenix's central business district, it has the highest police presence in the city.
TRAVELING TO THE UNITED STATES?
---
Do You Have U.S. ESTA VISA Travel Authorization? If You Have ESTA Application, Check if it is Still Valid!
2. Alahambra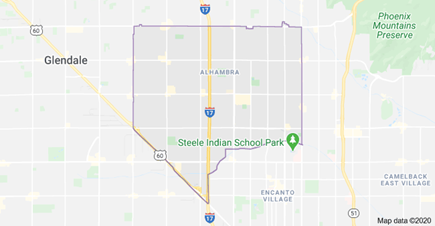 134,116 people dwell in this predominantly working-class community with strict borders. The majority of locals complain about drug trafficking and a lot of violence. It reminds me of a GTA setting, with regular officer shakedowns, racing loud automobiles, and grand theft auto. Property crime accounts for 5,489 of the total crime rate of 6,825 per 100,000 people. Alahambra's crime rate is 165 percent higher than the national average. This is considered one of Phoenix's worst neighbourhoods.
You would feel comfortable in this community to the east of 17. There's the Grand Canyon University Hotel, which has nothing but outstanding safety evaluations.
Importantly, there is a visible police presence in this location.
3. Encanto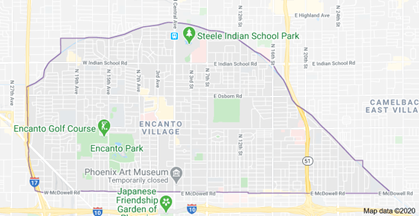 This calm area has a population of around 54,600 people. Home invasion attempts and small property crimes are examples of crimes in this category. This is shown in the crime report as 5,205 per 100,000 residents, compared to the total crime figure of 6,328 per 100,000 residents. Theft accounts for the majority of property offences (2,384). However, the crime rate is 145 percent higher than the national average.
Except for the west, the majority of the people in this community power walk. West across 15th appears dangerous. It is advised to avoid it after 9 p.m. or to move in groups, especially for ladies.
4. South Mountain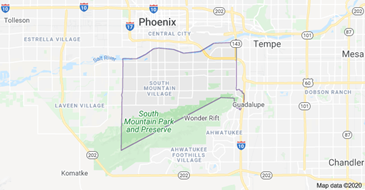 The population of this harsh neighbourhood is 123,300 people. It used to be recognised as Phoenix's largest slum. Perhaps because it has been the poorest, most varied, most socioeconomically disadvantaged region in Phoenix for many decades. This is significant because you will undoubtedly hear gunfire, and drive-bys occur on a regular basis. Then there's gang activity, robberies, assaults, and car theft. In this neighbourhood, a resident's chances of becoming a victim of crime are 1 in 22.
South from Baseline to South Mountain is the most beautiful area of this community. You're safe if you remain along Baseline rather than north of it. 7th Street and baseline should likewise be avoided like the plague.
Traveling by foot in congested locations is difficult. Caution is advised since Phoenix is a vehicle-heavy city with an uncontrollable number of pedestrian deaths in the South Phoenix area. However, hiking is a popular pastime on South Mountain.
5. Laveen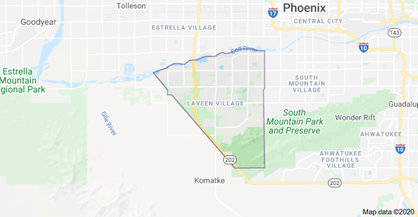 This is one of the valley's most diversified districts, with a population of only 55,112 individuals. It is said that Laveen has a higher concentration of criminals than the rest of town. Certainly, violence is fairly rampant in several locations here, making Laveen one of the Phoenix neighbourhoods to avoid. Residents report assaults, robberies, burglaries, vandalism, and regular gunfire.
Because police officers in this community are understaffed, they are unable to react to calls as quickly as they could.
Violent crimes are only 64% higher than the national average, and the chances of becoming a victim of a crime are 1 in 27.
The 59th and baseline region is not safe, and the area north of Southern to the Salt River bottom from 7th Ave. to 48th St. should be avoided.
TRAVELING TO THE UNITED STATES?
---
Do You Have U.S. ESTA VISA Travel Authorization? If You Have ESTA Application, Check if it is Still Valid!
6. North Mountain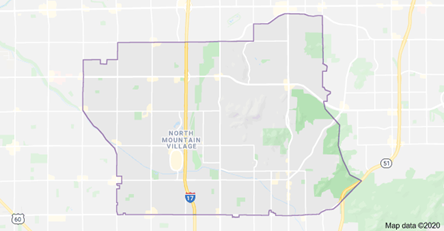 This neighbourhood has a population of 169,100 people and is well-known for its excellent hiking trails. The majority of crimes committed on this side of town are on theft, car theft, and burglary. The national average for violent crimes is 116% higher, while the overall crime rate in this community is 92% higher.
Hiking is one of the hobbies that may be done with ease and without concern about safety.
7. Maryvale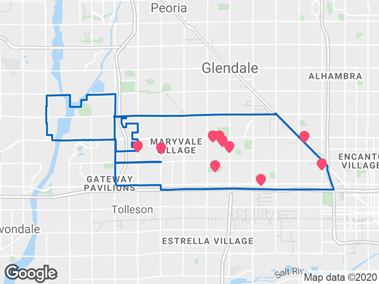 With a population of 224,370, it is possibly Phoenix's biggest neighbourhood. This west-side Phoenix area was recognised as the most crime-ridden in the twentieth century. It was rife with criminal activity, making the area very hazardous. Where in Phoenix should you not live? There were reports of homicides and drive-by shootings. Domestic violence, drug selling, theft, and automobile accidents are also on the list.
As nicer areas began to outnumber the hazardous ones, much of the crime reputation was gone. Maryvale is not the safest place to live, but it is not not the most hazardous. Property crimes outnumber violent crimes by 3,553 to 784 per 100,000 people, out of a total crime rate of 4,336 per 100,000 persons. Residents in Maryvale have a one in twenty-four probability of becoming a victim of crime.
To escape the other loads of crime, it's preferable to avoid Maryvale to the west for further security.
8. Estrella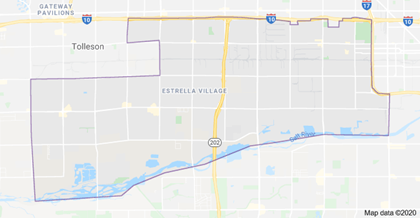 The population is 90,255, and the livability index is 55. The majority of the crimes in the neighbourhood are thefts and vandalism. The total crime rate is 4,199 per 100,000 people. The rate of violent crime is 97 percent higher than the national average, although the overall crime rate is 62 percent higher.
Residents attest to the neighborhood's safety and encourage power walking or biking at odd hours of the night. Car thefts are reported on a regular basis, but not muggings or cash robberies.
Police presence is almost non-existent.
9. Camelback East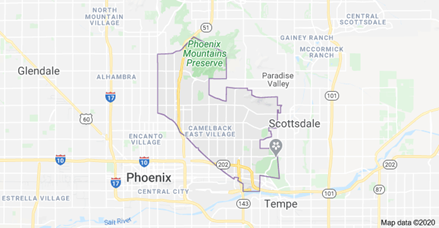 Camelback East, known for attractions such as the Arizona Biltmore Resort and the Desert Botanical Garden, struggles with safety records. The regions near the 24th Street/Camelback crossroads are wealthy and usually nice to live in, with a population of 144,021. Crimes are generally mild crimes, while heavier crime areas can be found to the west or south. Property crime statistics account for 4,094 of the 4,801 total crimes per 100,000 people. However, violent crime rates in Camelback East are 86% higher than the national average.
Residents advertise and prefer the Ritz Carlton Hotel for its security measures in their search for safety.
10. New village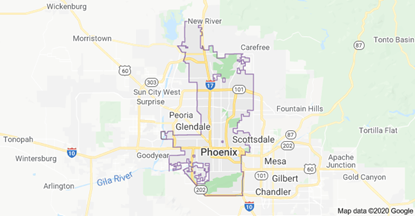 With a population of 5,653 inhabitants, this is one of the smallest neighbourhoods. A breakdown of the crime report would indicate 156 cases of violent crime and 1,992 cases of property crime. They both contribute to the overall crime rate per 100,000 population of 2,148. Unlike the bulk of Phoenix's violent areas, this result has infrequent crime viewings. This is mostly due to local safety initiatives that have reduced crime by 3% every year.
One in every 47 people in New Village is a victim of a crime.
Crime Situation in Phoenix
It is difficult to imagine the sixth most populous city in the United States having no criminal past. According to the FBI's 2016 crime data for Arizona, Phoenix is the most hazardous city in the Valley, having the highest violent crime rate.
Only 17 percent of the 69,842 recorded offences in 2019 were violent. Property offences accounted for a sizable portion of the total, accounting for 57,732. When compared to comparably sized cities, these figures are quite high. The rationalisation of property crimes indicated that the city had a theft problem. It possessed about 40,000 of the extracted data.
With only a few high-crime neighbourhoods in Phoenix, the ordinary Phoenix resident has a one-in-24 chance of becoming a victim of a crime.
Top 5 Bad Neighborhoods in Phoenix?
So, where are the worst neighborhoods in Phoenix? Other Phoenix neighborhoods to avoid include:
1. Deer Valley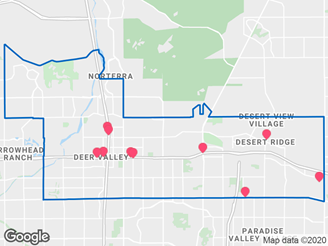 This neighbourhood is home to around 170,000 people. The crime that occurs here is classified as minor crime. Nonetheless, crime is crime. Few break-ins and burglaries, very little auto theft, and largely small property crimes, generally provoked by drug dealers. The major objectives for run-down activities are the 27th area and Lone Cactus Road.
Total crime per 100,000 population is 3,490, with property crime accounting for up to 3,044. Violent crime is just 17% higher than the national average. The likelihood of becoming a victim of crime in Deer Valley is 1 in 29.
2. Paradise Valley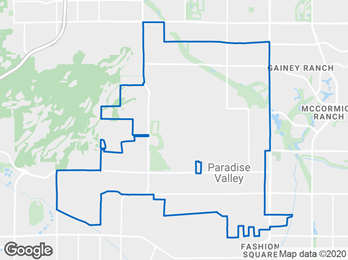 This area, which is home to 178,412 people, does higher in terms of safety. Crime history and perpetrators have mostly vanished, leaving the wealthy as the majority residents. However, being a part of a huge metropolis means that crime is never completely eradicated. Property crime is still a major concern. With a total crime rate of 2,491 per 100,000 population, theft/vehicle theft and burglary account for 2,142 cases of property crime.
You have a 1 in 41 risk of becoming a victim of a crime in Paradise Valley. What's particularly peculiar about this area is the ease with which walking, hiking, bicycling, and other forms of exploration may be undertaken. Mugging and pickpocketing cases are rare or non-existent. Carrying wads of cash may not get you a warm reception, but it's hardly the worst thing to do in this area.
3. North Gateway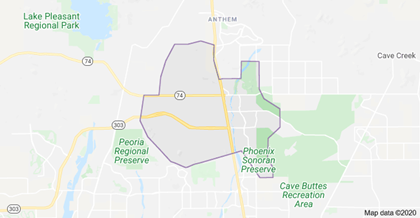 Only a few individuals chose to live in 17,226. This area has lower crime rates (abstinence) than others. According to FBI data from 2018, the yearly report for overall crime was 1,499 per 100,000 people. The staggering figure of 164 is assigned to violent crime, while property offences, like the rest of the communities, are nearly ten times higher. North Gateway, on the other hand, is safer than 92 percent of Arizona's communities and is Phoenix's greatest neighbourhood.
Women went on nighttime walks and strolls without being catcalled. And it's worth noting that mugging is unheard of in this neighbourhood.
4. Desert View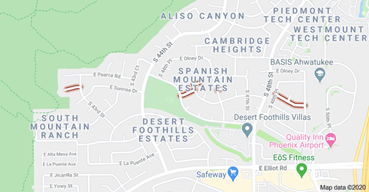 This neighborhood's 50,657 residents applaud the lower crime rate. Assault, murder, or homicide are not crimes that have previously been reported in reports about Desert View. Even still, total crime is 1,303 per 100,000 people, which might be a record in a major metropolitan area. Although property crimes appear to be unavoidable from time to time.
It is worth mentioning that violent crime rates in Desert View are 68 percent lower than the national average, and the likelihood of becoming a victim of crime is 1 in 77.
5. Ahwatukee Foothills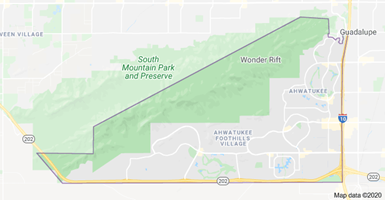 This area, known as the world's largest cul de sac, is located in the lowest section of Phoenix, below South Mountain. And there are around 80,000 individuals that live here. Tukee, as the locals call him, is solely renowned for little crimes that are never violent. Given the population and total crime per inhabitant of 1,796, this area is devoid of crime.
Crime in Tukee has fallen by 3 percent over the years, resulting in a once-safe area. It is safer than 84% of Arizona's cities. This area may be considered one of the safest in Phoenix.
Walking and riding are both risk-free hobbies.
Conclusion
Phoenix, formerly recognised as one of the most violent cities in the United States, currently has one of the smallest crime reports among major cities. Crime will undoubtedly occur in some regions, and it can happen at any time and in any place. But, is Phoenix a secure place to live? It is one of the safest cities in which to live and visit.