---

Working in America: how to find work in the USA
Many Italian young people and professionals aspire to go to America to fulfil their professional goals. Working in the United States was once an easy ambition, but it is now a more difficult one. In fact, those who want to invest in their future in the United States must be aware of a plethora of laws and requirements. We will walk you through the steps necessary to work in America in this article. You will also find useful information on educational requirements and professions with the best chances of success in the US labour market.
Foreign workers in the United States: data and statistics
Before choosing whether a career in the United States is suited for you, you need first learn about the work market in this nation. According to the US Department of Labor, foreign workers made up 17.1% of the US labour force in 2018.
As a result, American firms aggressively engage foreign labour, and it is easy to obtain work in the United States. The following demographic data about immigrant workers in America are particularly available:
21.2% of foreign employees over the age of 25 do not have a high school diploma;
In contrast, 36.9% of foreign employees hold a three-year degree or higher education status.
Most common professions to work in the USA
Those who desire to work in America should be aware of the most common occupations among foreigners in the nation. Approximately 33% of foreign employees are employed in the management and highly skilled labour sectors. The most common industries are:
finance and business
math and technology
medicine
instruction
At the same time, 23% of foreign employees in the United States work in the service sector. These industries need less specialisation and hence allow you to work in America without a degree:
setting at a hospital
catering
building and cleaning
personal attention
Office employment and the sales sector employ around 15% of all foreign employees in the United States. Another 15% of non-US employees are employed in the manufacturing and materials transportation industries.
14% of foreign employees work in raw materials, construction, and maintenance.
It is critical to accurately analyse this data. For example, not all of the foreign employees reflected by these figures are here on a work visa.
Some may be in America to study or with a US or US-resident spouse. As a result, the remainder of this article will discuss which professions have the best chance of finding a sponsor to work in the United States.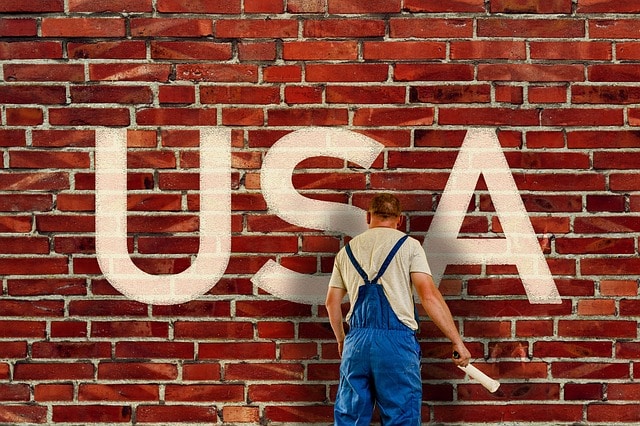 What does it take to find work in the USA? Visa required
It is not feasible to just relocate to the United States and begin working, as it is not possible in any other country. Obviously, there are rules that govern the techniques and constraints under which a foreigner may labour in the United States.
To relocate to and work in the United States, you must first get a visa that includes a work permit. Although American immigration law is fairly complicated, we may split work visas into two categories:
Immigrant visas are provided to those who want to live permanently in the United States. In virtually all circumstances, these visas ensure the ability to work.
non-immigrant visas, such as those granted to persons wishing to study and work in the United States. However, not all visas in this category allow you to work in the US.
Immigrant visas that allow you to work in the USA
As previously stated, the majority of the visas in this category allow you to work for yourself or seek for work in the United States. If you have one of these visas or are eligible to apply for one, you will be able to work in the United States.
SPOUSE OR FAMILY MEMBER OF A US CITIZEN OR PERMANENT RESIDENT (IR AND CR VISAS)
In general, everybody who receives this form of visa has the right to work in the nation.
OCCUPATIONAL VISAS (CATEGORY E)
These permits, which are not to be confused with temporary work visas, cover:
individuals with exceptional abilities in science, academics, art, or business However, the ability must be shown and universally acknowledged. Those in this category are eligible to apply for an unsponsored visa to work in the United States.
academics and researchers having at least three years of worldwide renown;
CEOs and managers of global corporations or subsidiaries of US corporations
Investors eager to conduct business in the United States, resulting in employment creation
Non-immigrant visas that allow you to work in the USA
In most situations, the visas discussed thus far allow their holders to work freely in the United States. As a result, they make it much easier to obtain work in America. The non-immigrant visas listed here let you to work, but you must be aware of any restrictions.
TEMPORARY WORK VISAS (CATEGORY H)
Those who do not satisfy the requirements for an immigrant visa typically seek this sort of visa. However, keep in mind that the number of H visas issued each year is restricted. H visas also require you to work for a single company. A temporary work visa is not available to all workers. In actuality, category H is intended for:
highly specialised professionals with certain qualifications (Visa H-1B);
Some nations send seasonal agricultural or non-agricultural employees.
INTRA-COMPANY TRANSFER VISAS (CATEGORY L)
This work visa in America is intended, for example, for people who get a company transfer from Italy to the United States.
EXCHANGE PROGRAM VISAS (J VISAS)
J visas are intended for professors, interns, and researchers engaging in exchange programmes who wish to work in the United States.
STUDENT VISAS (CATEGORY F)
Finally, student visas are appropriate for people who intend to attend a school or university in the United States. Although it is not a valid work visa, Category F permits you to:
Part-time employment on the university campus;
complete an academic curriculum requirement by working as a trainee ( Curricular Practical Training or CPT).
Work in an area connected to one's academic route following graduation or diploma, usually for up to a year ( Optional Practical Training or OPT).
Practical tips for finding a sponsor to work in the USA
An H visa is the easiest choice for people who are not qualified to immigrate to the United States permanently. But be aware that you cannot apply for an H-1B visa on your own. To work in America with this visa, you must obtain a sponsor.
To begin, we recommend the following steps:
Learn which firms sponsor H-1B visas: While there is no official database, there are several facts available online on which firms want foreign staff. For example, the MyVisaJobs website provides statistics on firms who provide sponsorships. This contains the amount of sponsorships available as well as the average income paid to H-1B employees.
If you have an F-1 student visa, search for job in your university: academic institutions aggressively hire foreign workers. Furthermore, their sponsorship petitions do not fall under the US government's yearly H-1B visa cap.
Examine the job offers and candidates: Once you've discovered potential sponsors for employment in the United States, we recommend that you apply for as many vacancies as possible. When you obtain a job offer, notify the firm of your requirement for sponsorship.
Common sectors, companies and professions to obtain a sponsorship
Employers ready to sponsor a foreign expert on an H-1B visa are often multinational organisations and huge corporations. After all, the sponsorship procedure is expensive for the firm, and only the larger ones can afford it. Science, technology, engineering, and mathematics are good fields for anyone pursuing an H-1B visa (STEM).
This industry is in the forefront of attracting foreign talent. As a result, finding work as an engineer in the United States should be rather simple. In general, the following corporations provide the best sponsorship opportunities:
Apple
Google
Facebook
L&T Technology Services
Tech Mahindra
Syntel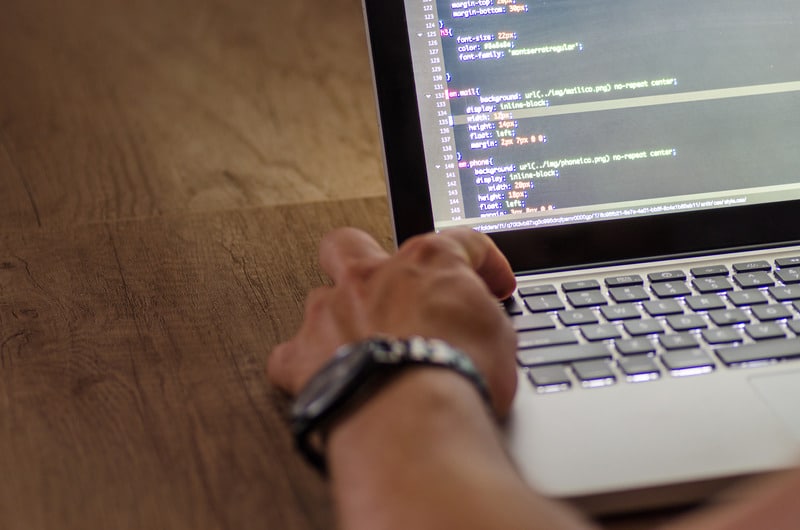 Leading management and consulting organisations were among the first to apply for H-1B visas. To summarise, Ernst & Young was responsible for 17% of all H-1B visas awarded in 2018. If you are interested in this industry, the following firms may be of interest to you:
Ernst Young
Deloitte Touche
Capgemini
Accenture
PWC extension
Tata Consultancy Services
As previously stated, American institutions routinely seek for, and are granted, H-1B visas. If you want to work as a professor or researcher in the United States, these are the finest sponsors:
University of Michigan
Johns Hopkins University
Stanford University
Mayo Clinic
University of Pennsylvania
Sponsorship to work in America: what are the requirements?
The H-1B visa was developed by US officials specifically to allow businesses to engage specialist foreign workers. As a result, not everyone is eligible for this sort of visa, and special conditions apply.
DEGREE
You must fulfil one of the following conditions to be eligible for sponsorship:
a bachelor's degree (or a US bachelor's degree) in your field of expertise
Have a licence or certification that allows you to perform your profession in some circumstances;
However, if the prior standards are not met, you must demonstrate that you have experience comparable to a three-year degree.
Finding job in America without a degree might be difficult without sponsorship. Non-graduate workers with a residency visa or other sort of working authorization are obviously exempt from this.
NATURE OF EMPLOYMENT
To qualify for a sponsorship, the post you are seeking for must fulfil at least one of the following criteria:
A bachelor's degree is required for the position in issue.
A bachelor's degree in the appropriate sector is usually required for the employment. Alternatively, its specificity must be such that a three-year degree is required.
For this sort of profession, the employer typically demands a bachelor's degree.
Finally, keep in mind that finding a firm ready to sponsor you does not guarantee you a job in the United States. The US government will be allowed to accept or deny the company's sponsorship proposal. Not all authorised requests result in the issuance of a visa.
Once you have secured an H-1B visa, you can stay in the United States for up to six years. This form of visa, fortunately, permits migratory intent and hence the opportunity to apply for a Green Card or permanent residence in the United States.
Mistakes not to make when looking for a job in the USA: ESTA and tourist visas
It might be difficult to obtain work permission in the United States. As a result, some people attempt to work in America without a visa or on a tourist visa. However, looking for job or working while in the United States with an ESTA is strictly prohibited.
The Electronic Travel Authorization is appropriate for visitors visiting the United States as well as those attending business conferences or meetings. Those who violate these limits, on the other hand, may jeopardise their eligibility to travel and work in the United States.
Here are some of the probable outcomes:
In the future, you will not be able to use an ESTA: even if you are a citizen of a state participating in the Visa Waiver Program, you will need to apply for a tourist visa.
Difficulty acquiring US visas: violating US immigration rules may, in some situations, bar you from receiving fresh visas in the future.
Travel ban to the United States: In the most egregious circumstances, US authorities may opt to bar anybody who breaches the country's standards from entering the country.
Conclusion: is it possible to work in America?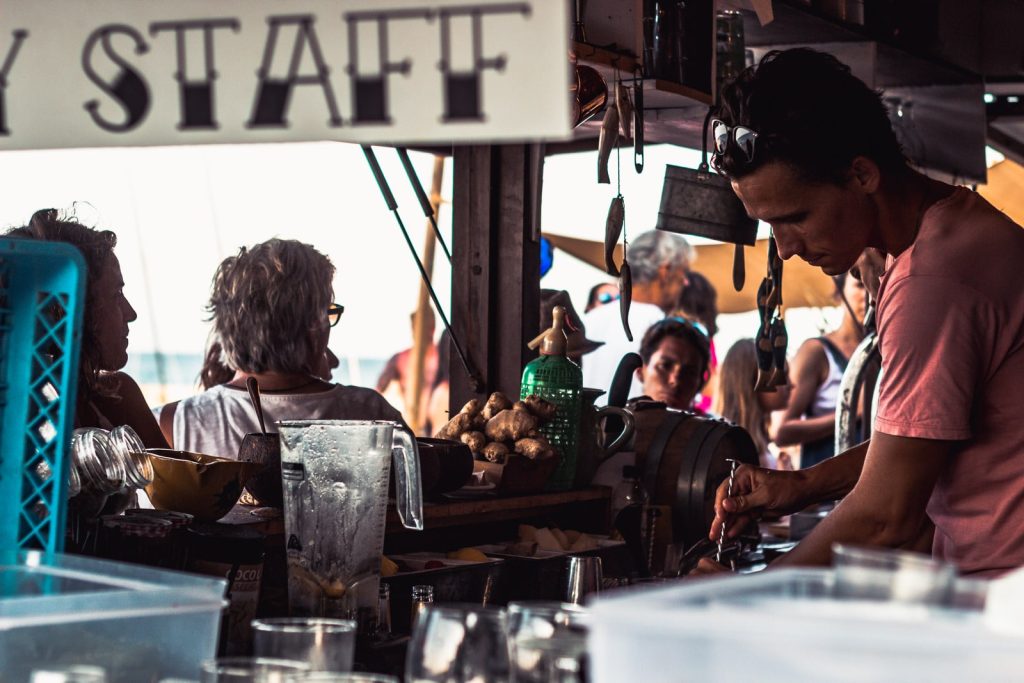 In this post, we explored how to obtain job in the United States and the occupations that are most likely to succeed. Working in America for foreign nationals is entirely doable, although it may be more difficult than in the past.
While the country's doors remain open, particularly for highly trained professionals, acquiring a work visa is sometimes difficult. If, on the other hand, you have permanent residency in the United States, you will have an easier time getting a job in America, with or without a degree. The unemployment rate is currently among the lowest in recent years, making 2020 a good time to find job.