---

CBP Global Entry Program: How does it work?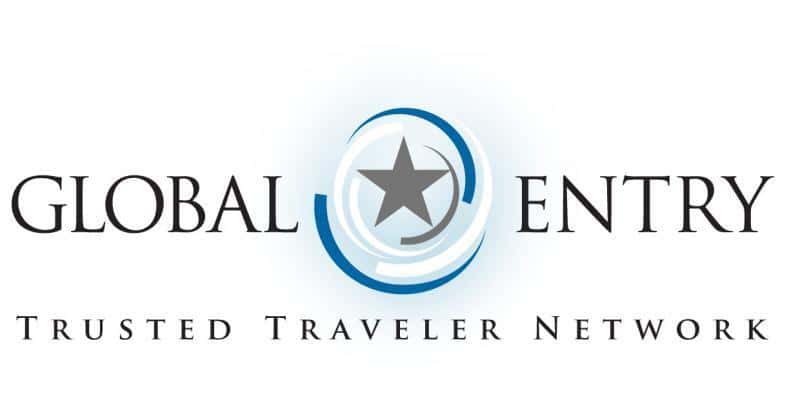 Anyone who has visited the United States knows how sensitive the American authorities are when it comes to customs and immigration restrictions. It's not uncommon to spend hours waiting in line at the airport for an entrance stamp on your passport. Even at airports that now have automatic passport control kiosks, waiting periods may be excruciating. Fortunately, the US Customs and Border Protection (CBP) has several initiatives in place to make it simpler to enter and exit the nation. The CBP Global Entry programme is one of them. In this essay, we will look at the features, fees, and registration procedures.
What is CBP Global Entry Program and what are its benefits?
First, let's look at how Global Entry works. The programme is overseen by the US border control authorities, Customs and Border Protection (CBP). The CBP is, in turn, controlled by the United States Department of Homeland Security, or DHS.
Global Entry is now available at 53 airports in the United States and 15 other destinations. Indeed, countries such as Canada, Ireland, and the United Arab Emirates have signed specific treaties with the United States.
For this reason, some airports in these nations have the authority to conduct customs inspections on departing passengers on behalf of US authorities.
In addition to the benefits of ESTA permission, the CBP Global Entry programme offers the following:
capacity to bypass customs lines upon arrival in the United States;
Significant decrease in airport wait times;
There is no paperwork to fill out or provide upon arrival.
access to comparable advantages in other nations;
ability to use the TSA PreCheck programme
Participating in the programme obviously has a cost. Furthermore, Global Entry is valid for 5 years from the date of registration, beginning with your first birthday. After the registration expires, you must renew it and pay the fee again.
Who can participate in the CBP Global Entry program ?
Unfortunately, not all nations' people are currently eligible for the Global Entry programme. This does not rule out the potential that the US would invite other countries to participate in the future.
As a result, the first qualification for participation is to be a citizen of one of the member countries:
Argentina
Colombia
South Korea
Germany
India
Panama
Mexico
United Kingdom
Singapore
United States
Swiss
Taiwan
They, too, can take part, regardless of nationality:
United States permanent residents;
through the NEXUS programme, permanent citizens of Canada
At the moment, Italian citizens cannot obtain Global Entry unless they also have permanent residence in the United States or Canada. It is also crucial to understand that, even if you are registered in the programme, Global Entry does not substitute the ESTA visa in any manner.
Exclusion conditions: who cannot participate?
Citizenship in one of the above-mentioned countries does not ensure admission to the Global Entry programme. In reality, there are several circumstances that result in automatic expulsion from the programme. They are as follows:
have given incorrect or incomplete information during registration;
You have had criminal convictions or trials. This includes driving under the influence of alcohol.
have broken immigration and/or customs regulations in the United States This covers breaking agricultural rules as well as breaking any law in any state.
be the subject of a federal, state, or local legal inquiry of any kind;
Entry into the United States is forbidden under applicable legislation;
failure to fulfil the conditions for being classified as a "low risk" traveller
CBP Global Entry Program and minors: is it possible to apply?
Minors can register for Global Entry if they match the above-mentioned nationality requirements. Parents of minors are not needed to participate in the programme. However, in order to enrol, parents must offer consent.
Remember that the application price is the same for everyone, regardless of age. The youngster must also submit his or her application on his or her own and go through the standard control processes. He will, however, be required to be accompanied by a parent for the interview.
How to apply for Global Entry: the step-by-step procedure
Applying for Global Entry is no more difficult than applying for an ESTA USA. Keep in mind, however, that you will not receive an immediate answer and that the procedure may take longer. Given that CBP receives approximately 50,000 applications per month, this is not surprising. Here's how to send in your application:
1. Provide all the personal information needed by the application
This data set includes:
Personal information about the applicant (full name, gender, height and eye colour, date and place of birth);
contact information (residence address, phone number, and email address);
citizenship;
information on the applicant's documents (US passport, birth certificate, permanent residence permit, driver's license);
residences for the five years before the application;
Data on employment for the five years preceding the application;
For minor applicants, full name and contact information of parents or guardians;
list of countries visited in the five years leading up to the application
2. Wait for your request to receive conditional approval
The response usually arrives within a few days and contains all of the information required to schedule your interview (interview) with CBP agents.
Interviews are typically held at large international airports. Regardless, CBP Global Entry offices can be found outside of airports. If your application is denied, CBP will usually inform you of the reasons for the rejection.
3. Show up for your interview at one of the Global Entry offices
Follow the instructions in the email. The CBP agent will ask you a few questions throughout the 15-20 minute interview, such as:
the reasons for your application for Global Entry;
validation of the information you gave on the internet
Finally, please bring the following papers with you:
passport;
another kind of identity, such as a driver's licence or identification card
if you have permanent status in the United States, your permanent residency card;
Print the email confirmation.
The agent will inform you if your application to participate in the CBP Global Entry Program has been granted or denied at the end of the interview.
4. Wait to receive your Global Entry card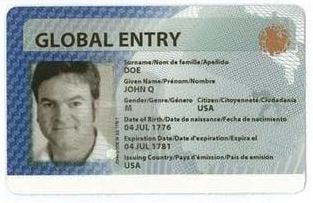 The Global Entry Program card
After CBP confirms your application, you will get your Global Entry card in around 10 days. This document is critical since it allows you to use your TSA PreCheck and Global Entry credentials for any land and marine travel.
5. Provide your biometric data to US authorities
You must produce your fingerprints and have your photo taken before you may utilise your Global Entry credentials.
Once your application has been granted, you will have 120 days to complete this last step. In contrast to previous requirements, US agents can only collect your biometric data when you enter the country. To complete the registration process, you must travel to the United States.
After completing all of these steps, you will be officially enrolled in the CBP Global Entry program.
How to use the Global Entry kiosks at the airport?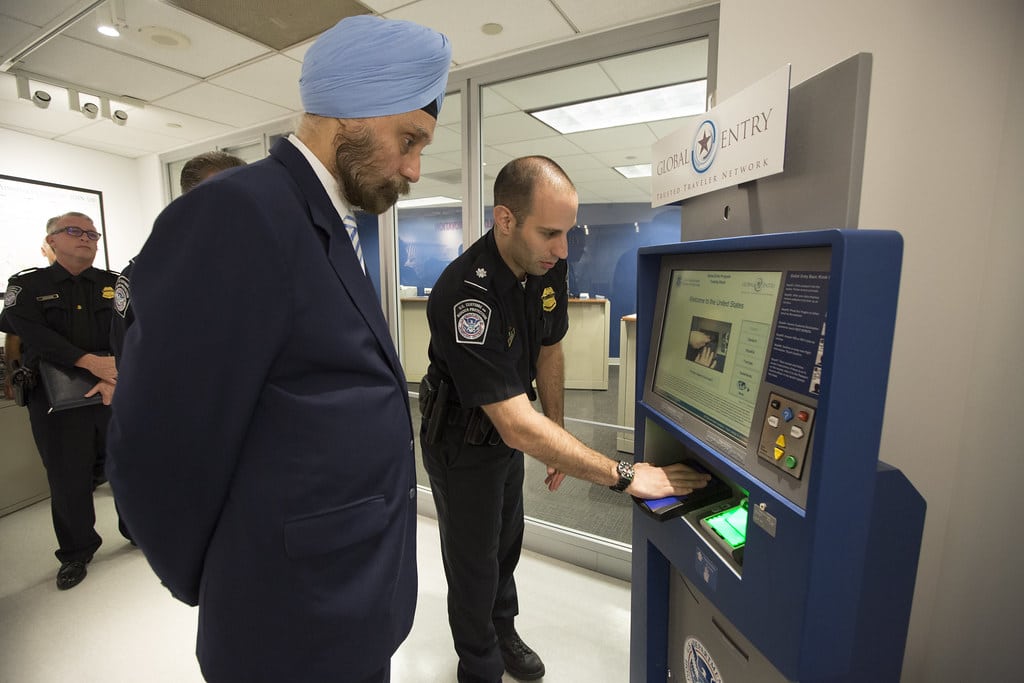 Passenger at the CBP Global Entry Program kiosk
Passenger at the CBP Global Entry Program kiosk
You will be able to use the Global Entry kiosks once your application has been accepted and your biometric data has been submitted. When you arrive at the airport, simply proceed to the specified area. You will need to do the following at this point:
Make use of your passport and/or permanent residency card.
Swipe them in accordance with the kiosk's instructions;
Have you taken photographs?
submit fingerprints of the right or left hand, as desired;
if you are not a US citizen or permanent resident, you will still need to have ESTA or a valid US visa with you.
You do not need to fill out a paper customs declaration because of the CBP Global Entry programme. Instead, the kiosk will request that you declare:
all products purchased or given as a gift in another country;
cash or other monetary instruments in excess of $10,000;
Fruits, vegetables, plants, insects, and animal items, if available.
Finally, you will be prompted to confirm your flight information. You will subsequently be given a printed receipt to deliver to the CBP official in charge.
How to use your Global Entry Card?
It is not necessary to have a Global Entry card to use the programme at the airport. However, if you wish to enter the United States as a Global Entry user by land or water, you must present it.
First and foremost, you must activate your card by completing these steps:
vClick on the Activate Membership Card button;
Enter the PASSID and the numeric section of the security code from the card's back.
Once you've accomplished these procedures, the card's microchip radio frequencies will allow you to access your Global Admission privileges for both land and maritime entry. If you are not a US citizen or permanent resident, you must once again produce your passport and ESTA application.
Global Entry and TSA PreCheck
Once your Global Entry membership is validated, you will be instantly eligible for TSA PreCheck privileges. This application allows you to bypass security checks at more than 200 US airports. So far, 73 airlines have signed up for the scheme.
TSA PreCheck so compliments the CBP Global Entry programme well, allowing you to:
access to specialised security checks, resulting in faster security checks;
During security inspections, keep coats, shoes, and belts on.
During security inspections, keep liquids, computers, and other electrical devices in your hand baggage.
If you are eligible for TSA PreCheck benefits as a result of Global Entry, you should notify the airline you are travelling with. As a result, your boarding permit will say "TSA PreCheck," and you will be allowed to access the relevant airport security checkpoint gates.
Simply input your Global Entry card number on the company's website under your profile. You can also input your credit card information while reserving your ticket.
What does it take to go to America? Documents required for travel
It should be noted that joining Global Entrance does not replace the need for a passport or an entry visa. So keep in mind that your electronic passport must be valid for at least six months after your arrival date. Otherwise, you may be refused entry into the United States.
Most travellers will additionally require a visa to enter the United States. If you are a citizen of a nation that participates in the Visa Waiver Program, you can apply for an ESTA, or electronic travel authorization. You will then be able to print your authorisation without needing to visit the embassy.
If you have already visited the United States, keep an eye on the expiration date of your ESTA. In reality, the electronic authorisation is good for two years. If you visited America more than two years ago, you will need to apply for a new visa.
Citizens of states not participating in the Visa Waiver Program will need to apply for a conventional visa to visit the United States. As a result, a formal application must be sent to the US consulate.
Global Entry: A growing program with many benefits
As can be seen, while Global Entry does not replace ESTA USA, it does provide considerable benefits. In reality, it allows you to avoid huge lines at customs once you arrive in the United States, as well as the perks of TSA PreCheck. So, if you have the opportunity to join the 5 million passengers who use Global Entry, you're in luck.
Although Global Entry is not now accessible in Italy, it may become available in the future. In reality, the software is always growing. According to CBP, the list of cooperating nations might include Australia and Brazil as early as 2020. This year, the Netherlands may also joining the Global Entry network.
Finally, before departing for the United States, ensure that you have the relevant documentation, such as a passport, and that your ESTA is valid. If you cannot travel with electronic authorisation, you must apply for the visa that best matches the purpose of your trip.