---

What You Should Know About ESTA Refusal
Being able to relate to people from different countries is a good way to grow in compassion and cultural understanding, and travelling is a great way to achieve that, especially if you're travelling to the United States, which is home to people from all over the world.
You'll discover a postcard-worthy scene to utilize as the backdrop for your next shot no matter where you go in the United States. With all of the gorgeous hills, beaches, streams, and rivers in America, it's difficult not to be struck with awe and astonishment at Mother Nature. If you're tired of being in nature, you can always discover the country's rich cultural legacy by visiting one of its 3500 museums.
Most significantly, you may have a nice time in the United States by simply lounging about, having fun at an amusement park, and eating the country's famed gastronomy. It is not difficult to have a good time in the United States.
Although you won't receive the whole experience of living in the United States if you only visit, you will have an understanding of how things function and how it feels to be an American, even if only for a short time.
If you are not a US citizen and want to visit this lovely nation, you must apply for a Visa or an ESTA. However, applying for an ESTA USA is a time-consuming and difficult process, and your application may be refused. This might be attributed to a variety of factors.
We have prepared some helpful information on your ESTA denial to assist you navigate the ESTA application process more effectively.
After reading this article, you will have a comprehensive idea of the right method to apply for an ESTA, grounds for the denial of your ESTA, and what to do when your ESTA is refused.
If you have any more questions concerning the ESTA rejection procedure, we have included a section on Frequently Asked Questions.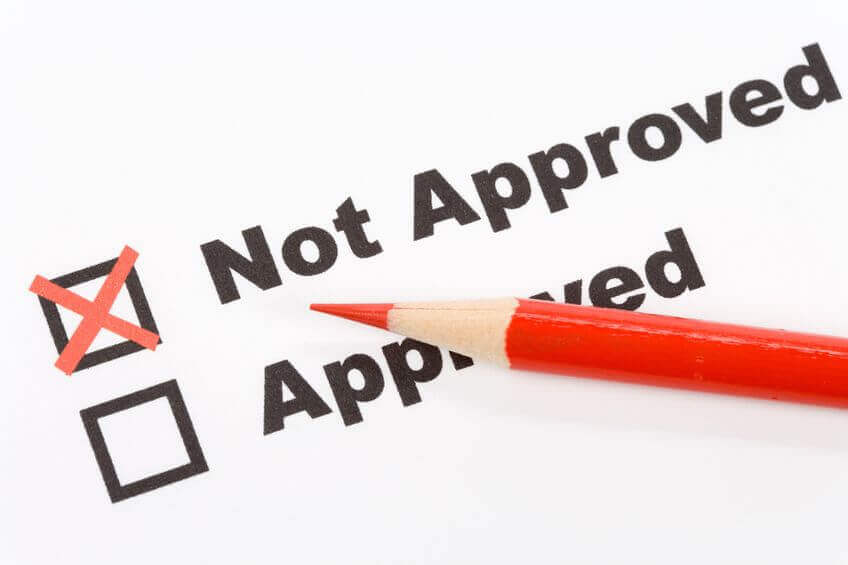 What is ESTA?
To guarantee that you do not make any mistakes while applying for an ESTA, you must first grasp the ESTA procedure. You will need a clear grasp of what the ESTA is and when it applies to do so.
When you consider going to another nation, the first major hurdle that comes to mind is acquiring a Visa for that country. Although most nations require a Visa to enter, obtaining one within a reasonable time range might be difficult.
If you want to make your journey to the United States as easy as possible, you'll require the Electronic System for Travel Authorization (ESTA). However, not all citizens are qualified. To apply for an ESTA, you must be a citizen of a nation that has a Visa Waiver Program (VWP) with the United States. Only under few circumstances is it possible to travel without a visa.
The ESTA system is primarily used to prevent unauthorized passengers from boarding aircraft and ships bound for the United States. Individuals going to the United States are only considered for an ESTA if they do not pose a threat to public safety, law enforcement, or serenity.
TRAVELING TO THE UNITED STATES?
---
Do You Have U.S. ESTA VISA Travel Authorization? If You Have ESTA Application, Check if it is Still Valid!
Assume you are a citizen of one of the 39 countries that have approved the Visa Waiver Program (VWP). In that situation, you might apply for an ESTA instead of a Visa to visit the United States of America.
Those who are not eligible for an ESTA cannot enter the US without a regular visa. This category includes people from countries that are not members of the VWP.
Even if you are from one of the 39 VWP countries, you may need a VISA if you are visiting the US for purposes other than vacation or business, or if your stay exceeds 90 days.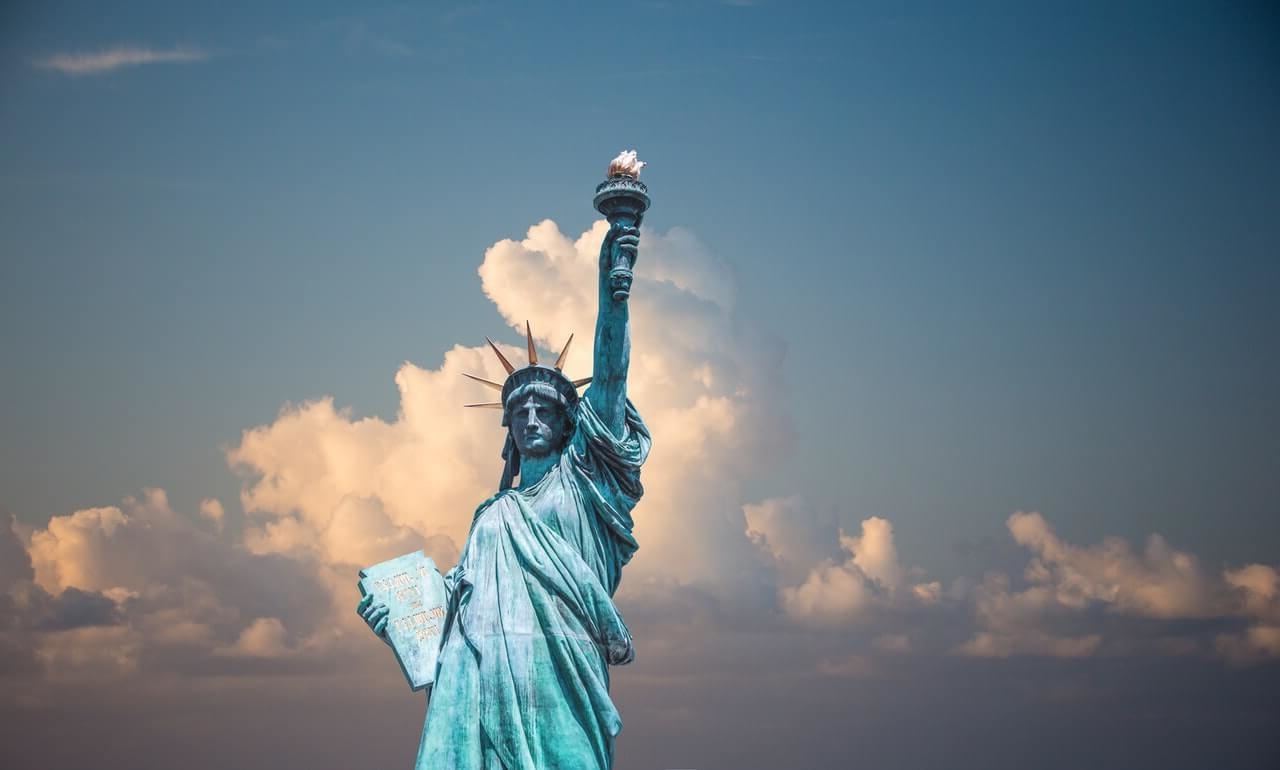 Qualification for the Visa Waiver Program (VWP)
If you want to travel as a passenger under the VWP, you must meet the following requirements:
Be a citizen of a nation that has a VWP agreement with the United States.
You must be travelling for either business or pleasure, and your journey cannot exceed 90 days.
Additional qualifications for VWP travel include:
Only passports that fulfil strict security standards are eligible for the Visa Waiver Program. These must essentially be e-passports with an electronic chip containing the traveler's important information in biometric form. This e-biographic passport's page must also be machine-readable.
What is the procedure for obtaining an ESTA?
Knowing how to fill out an ESTA application correctly should be your primary focus, since failing to do so may result in ESTA denial. If your ESTA is denied, your future travel plans to the United States are jeopardized Pay great attention to all of the phases in this procedure.
The procedure is also rather quick. According to some estimates, completing the ESTA form might take as little as 23 minutes. You can apply for an ESTA online by providing the following information:
Contact information for the travelers
Detailed information about your travel to the United States
Passengers' information
Concerns concerning the safety of a background check
Don't forget to double-check your form once you've filled it out completely. It is critical that you supply all of the necessary information so that your application is not denied due to a lack of accurate information.
Then, from the drop-down option, choose 'Apply for ESTA.' You will now be sent to the payment page, where you must enter your payment information. After payment is received, your application will be considered.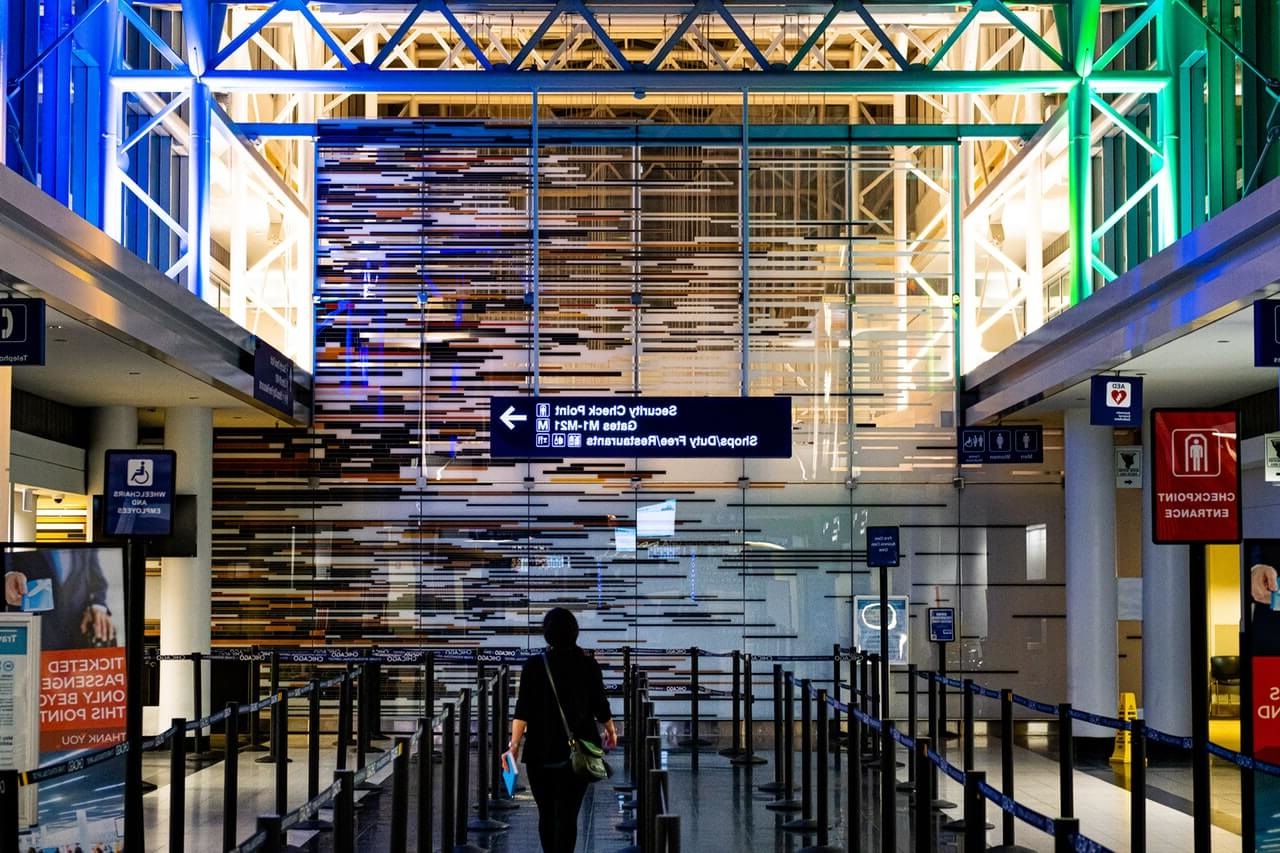 To check the status of your ESTA application, visit the ESTA website and select "Check ESTA Status," followed by "Check Individual Status." You must provide your Passport Number, Date of Birth, and Application Number, as well as your Country of Citizenship, Passport Issuance Date, and Passport Expiration Date.
For how long is my ESTA valid?
A valid ESTA application is usually valid for two years. However, if your passport expires before your ESTA, the law requires your ESTA to expire at the same time.
If your passport expires during the two-year term, your travel authorization will be removed on the same day.
If you file a new ESTA application during the two-year period, your ESTA may be overturned or cancelled.
Reasons your ESTA may be refused
Unless there are any problems, an ESTA application is normally accepted quickly. Most are handled within 72 hours, if not sooner. However, if any errors are discovered in your ESTA application, it will be refused.
If you find yourself in this scenario, it is critical that you understand the rationale for your ESTA refusal. This is due to the fact that various failed ESTA application methods necessitate different approaches.
For a number of reasons, an ESTA application may be declined. Most of the time, this is due to not meeting the conditions for visa-free entry, and despite the lack of an ESTA, a visa from the US Embassy is required to enter the US.
Factors that will prevent you from entering the United States:
You had previously misplaced your passport, but it was located following a report of an item missing. As a result, it was never republished and was finally utilized by you.
If you have a major criminal record and have been convicted, your case is now being appealed or disputed.
You have the same first and surname name as a major criminal or someone who is wanted throughout the world.
You have previously overstayed the term of your visa when visiting the United States.
You've previously applied to a US Embassy for a US Immigration Visa.
Previously, your entry into the United States was rejected for whatever reason.
You have previously worked in the United States without a required VISA and have been chastised by authorities.
You were previously deported after residing in the United States for a period of time.
You are a citizen of one of the following countries: Iran, Iraq, Syria, Sudan, Yemen, Libya, or Somalia.
You hold a Green Card issued by the United States.
Even one of the nine inquiries in your ESTA application was answered "Yes." If you answered yes to one of the "Eligibility Questions" by mistake, you have the option of completing a fresh application or filing an objection.
You have previously applied for and been rejected a VISA or an ESTA.
Even if all eligibility questions are answered correctly, the ESTA may still be denied in rare cases. However, in this case, the relevant customs authority provides no information as to why the ESTA application was refused; instead, you will obtain an ESTA form with the wording "Travel Not Authorized."
If you find yourself in this circumstance, don't be concerned that you won't be able to enter the United States at all. You can still apply for a non-immigrant visa at the nearest US Consulate.
TRAVELING TO THE UNITED STATES?
---
Do You Have U.S. ESTA VISA Travel Authorization? If You Have ESTA Application, Check if it is Still Valid!
Why was my ESTA granted yet I was refused admission to the United States?
Even if you have an authorized ESTA, you may be refused entrance into the United States. The ESTA approval is not the only factor in evaluating whether a passenger can enter the United States. Even if a traveler has ESTA approval, Customs and Border Protection officials review their eligibility when they arrive in the United States.
However, if there are any errors in your ESTA application, you may be denied admission. This is why you should always double-check your application for any erroneous information. If any problems are discovered, you will be requested to resubmit your application.
If you make any mistakes in your application, your ESTA may be rejected and then accepted.
Most of the time, it's a paperwork issue, which means that if you're ready to cooperate with the authorities, the situation may be resolved. To acquire a better understanding of the situation, be patient and courteous, and ask clarifying questions.
If the officials refuse to comply, we advise you to get a lawyer or someone to represent you.
However, if there are no mistakes, you may assume you were deemed ineligible. In this case, you will need to apply for the proper visa. However, if you supply false information in your visa application in order to go to the United States, you will be permanently unable to travel to the United States.
It is critical that you should not panic if your ESTA application has been accepted but you are still refused entrance into the United States. If you are denied entry into the United States, the most likely outcome is that you will be sent back to your original location.
As a consequence, it is preferable to avoid this and ensure that your application is excellent the first time!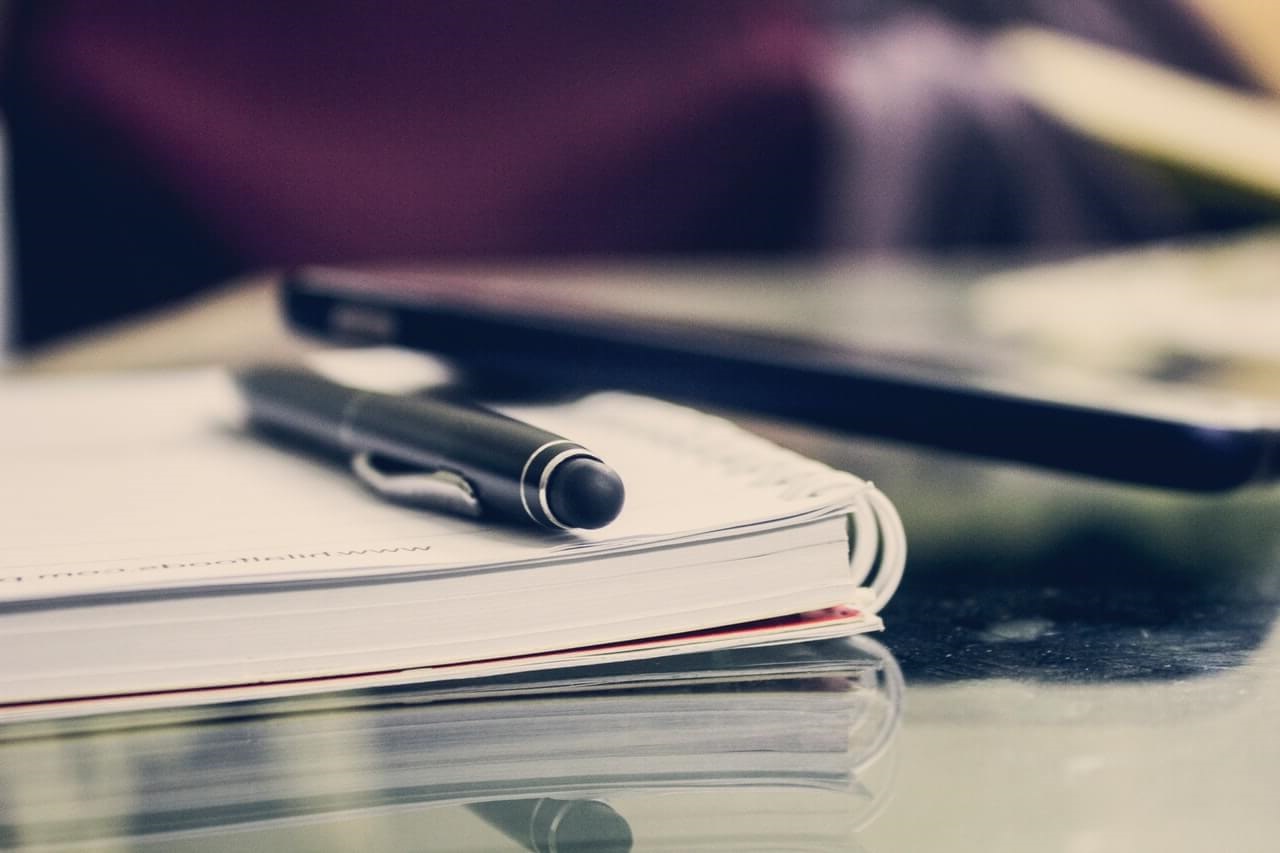 What should I do if my ESTA application is denied?
If your ESTA application is turned down, you may always apply for a non-immigrant B-visa at a US Embassy or Consulate. The sort of B-visa you will need to apply for is mostly determined on the purpose of your trip.
Depending on whether you are on vacation or not.
If you're going on business.
What are the processes to obtaining a B Visa?
If your ESTA application was denied and you applied for a B Visa to come to the United States, you must do the following steps:
Fill out the DS-160 online application carefully on the US embassy's website.
Pay the application fee online using the payment mechanism of the US embassy. Make a copy of the receipt for yourself for future reference throughout the application process.
On the website of the US embassy, you may schedule an interview.
Carry all of the documentation you were requested to bring to the interview in your application.
Here is a list of all the paperwork you will need to bring to your B Visa interview:
Passport that is valid for at least six months, including the time spent in the United States. Bring no expired passports with you.
Take a picture for application.
Documents proving that you have previously been denied entry or a visa, if applicable.
A criminal background or a felony might have a substantial impact on your application and acceptance.
You will require credentials such as re-entry authorization, evidence of residency, or a foreign registration certificate if you are a foreign national.
Your appointment is documented.
All of your key certifications, such as your employment.
Your money and evidence. Documents such as a bank account or a balance certificate fall under this category.
Income documentation, such as a pay stub or a tax withholding certificate.
Documents that should be kept safe include hotel reservation confirmations, vacation itineraries, and airline tickets.
Receipt Confirmation Form for Online Application DS-160.
Receipt of verification.
You should receive your passport with your visa attached around one week after the interview.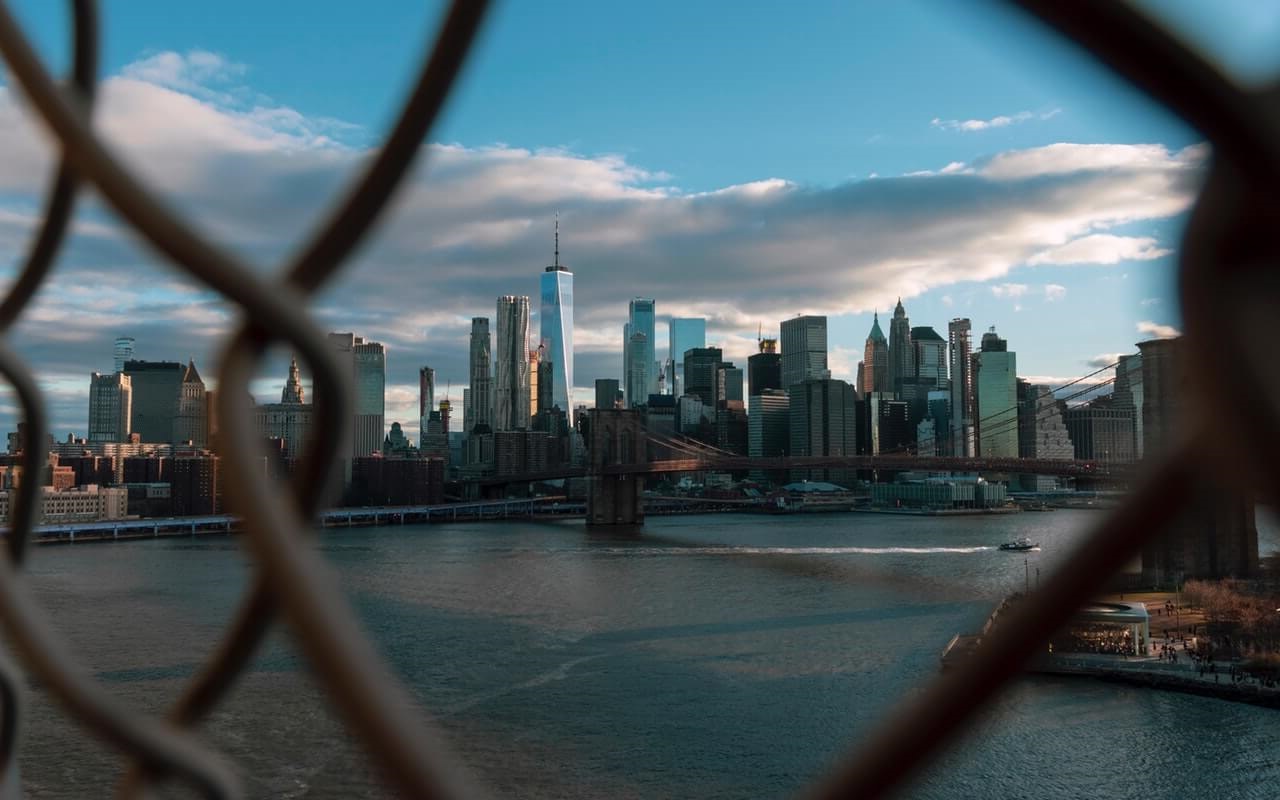 The Most Important Considerations
Applying for a visa might now appear to be a time-consuming procedure. Getting the correct aid, on the other hand, might make things easier for you.
Don't be concerned if your B-visa is also refused. You are still eligible to reapply. Even if you are refused the first time, you can apply for the visa again. However, if you do not resolve the reason why your visa was refused the first time, your second application will most likely be rejected for the same reason.
Unlike the ESTA system, if you waive your right to appeal and are denied a US visa, you can seek legal counsel and dispute the refusal. However, the operation may be time-consuming and expensive.
TRAVELING TO THE UNITED STATES?
---
Do You Have U.S. ESTA VISA Travel Authorization? If You Have ESTA Application, Check if it is Still Valid!