---

Houston's Top Ten Best Hotels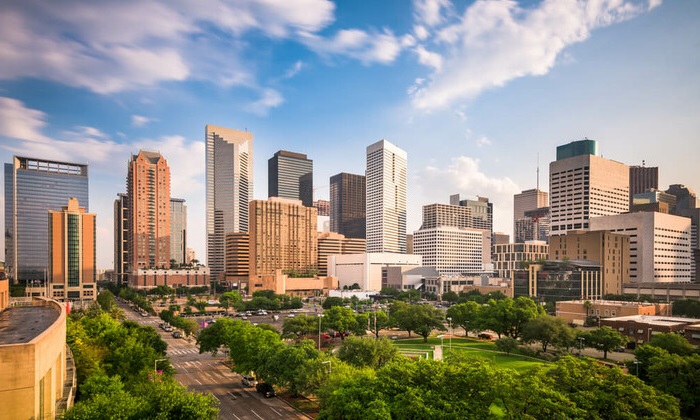 There are several hotels in Houston that provide comfort and amenities to help you have a better hotel experience. Houston presents a smart range of accommodations that meet every budget, whether in town for work or pleasure, magnificent skyline or seaside views, or simply for comfortable housing. Here are the 10 top hotels in Houston that we suggest, ranging from the most enticing amenities to accessibility to downtown Houston.
1. Four Seasons Hotel Houston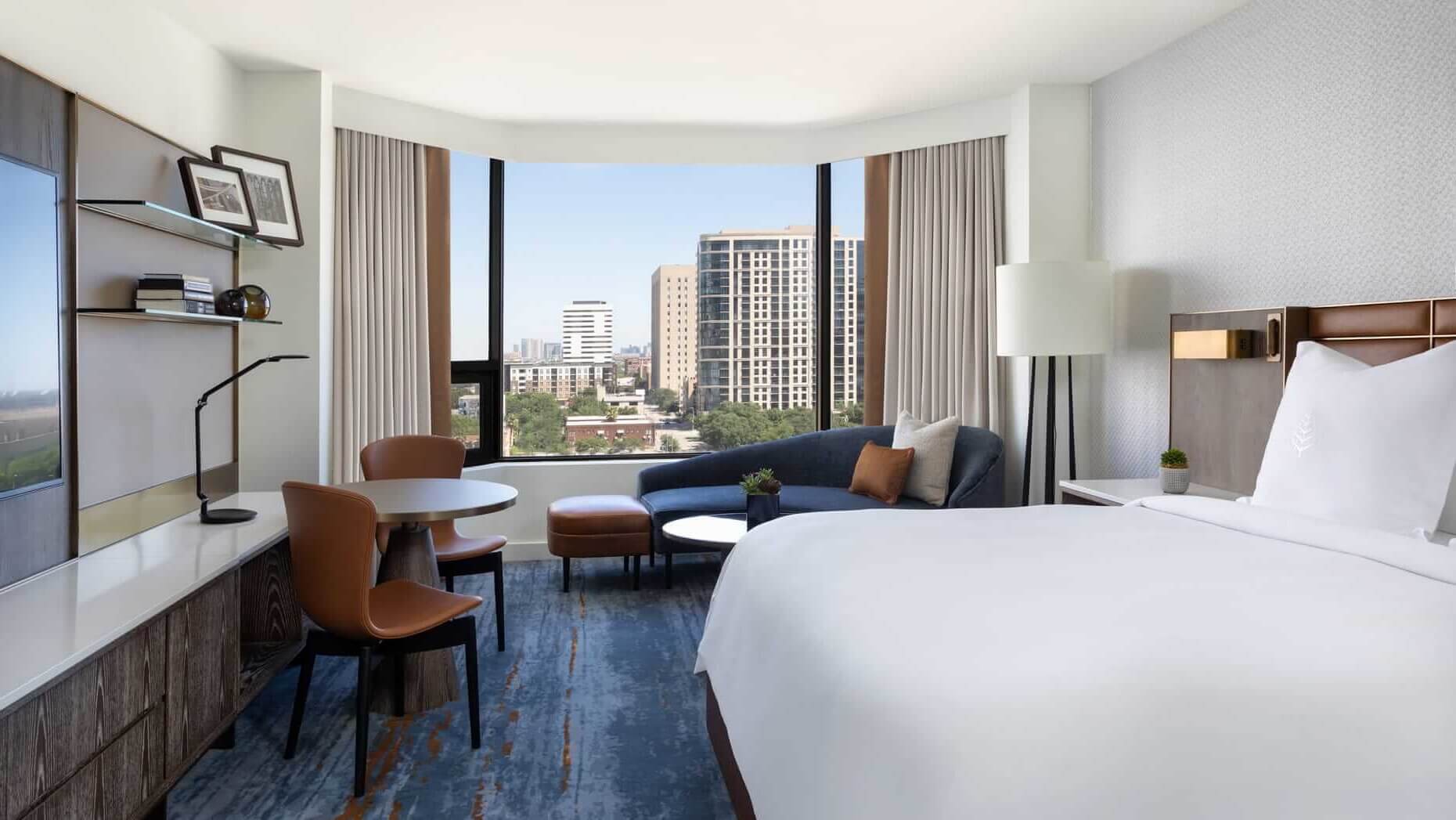 The Four Seasons Hotel in Houston is near to the George Brown Convention Center. It is also situated in such a way that downtown cafés and eateries are easily accessible. This gives guests a sense of luxury. Its sophisticated atmosphere is created by its welcoming design and attractive deluxe suites with metropolitan views. It features two-bedroom suites with French doors that stretch into each part and a marble shower.
There is a hot tub, a tropical 65-foot pool, and a relaxing water wall inside the gym, which is open 24 hours a day. The hotel also has two restaurants, Quattro and Vinoteca. The former serves breakfast, lunch, and supper, whereas the latter serves dinner but also beverages.
Entering the Four Seasons is like entering an exclusive club that has been around for decades. Its all-marble and mahogany interior strikes a mix between Texas mythology and modernity. You will be persuaded right away that you have selected one of the greatest hotels in Houston to stay at. Four Seasons is a 5.0-star hotel with rates ranging from $475 to $500.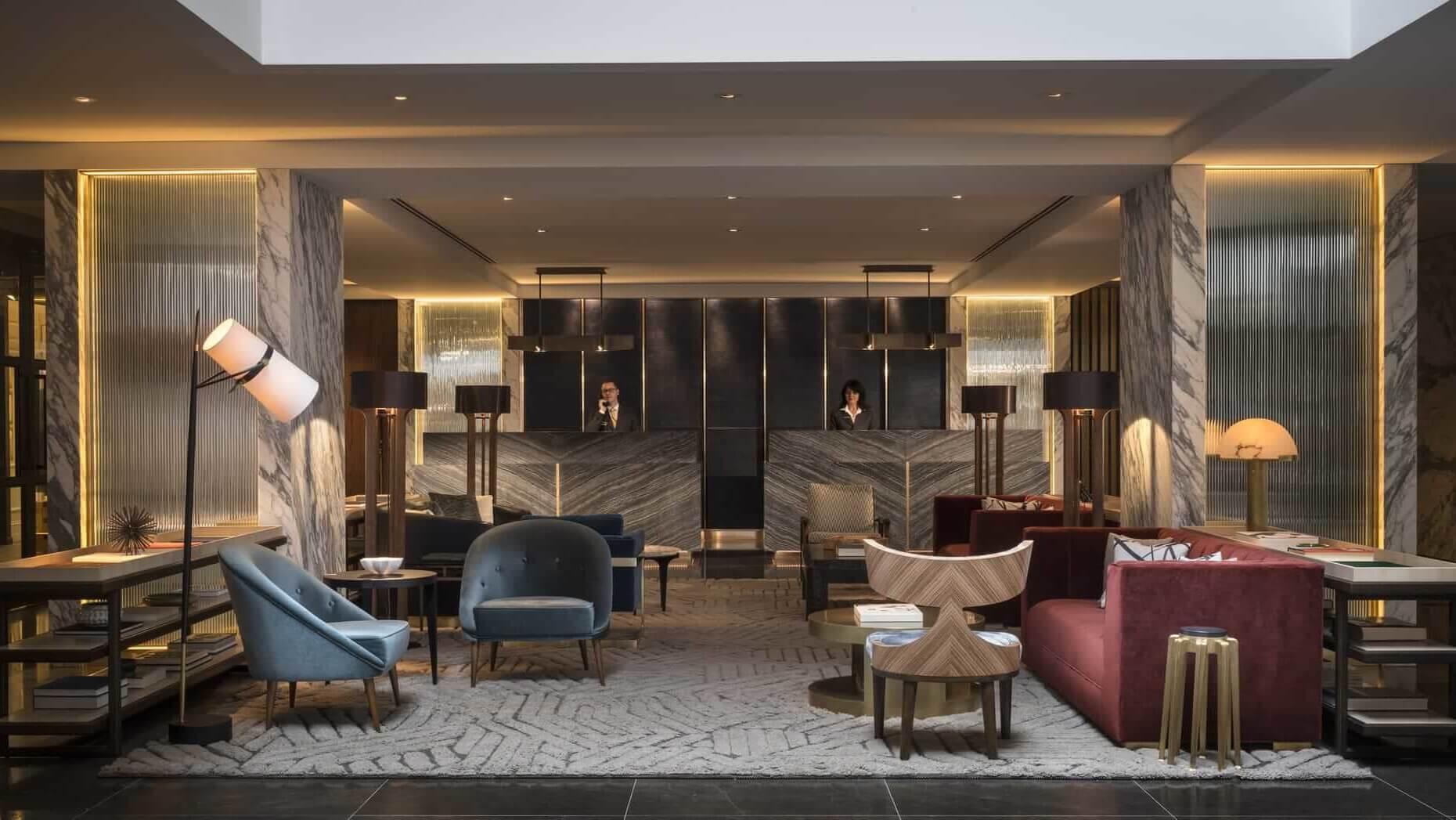 Pros
Activities for children include mommy-and-me yoga, poolside movies, and a pizza-making lesson.
The location is ideal, just next to the House of Blues.
Excellent client service, award-winning restaurants, and a spa on-site
Cons
Inconvenient front-drive – Getting your automobile out of the front area might be problematic.
The accommodations are thought to have little premium appeal.
TRAVELING TO THE UNITED STATES?
---
Do You Have U.S. ESTA VISA Travel Authorization? If You Have ESTA Application, Check if it is Still Valid!
2. Hotel ZaZa Houston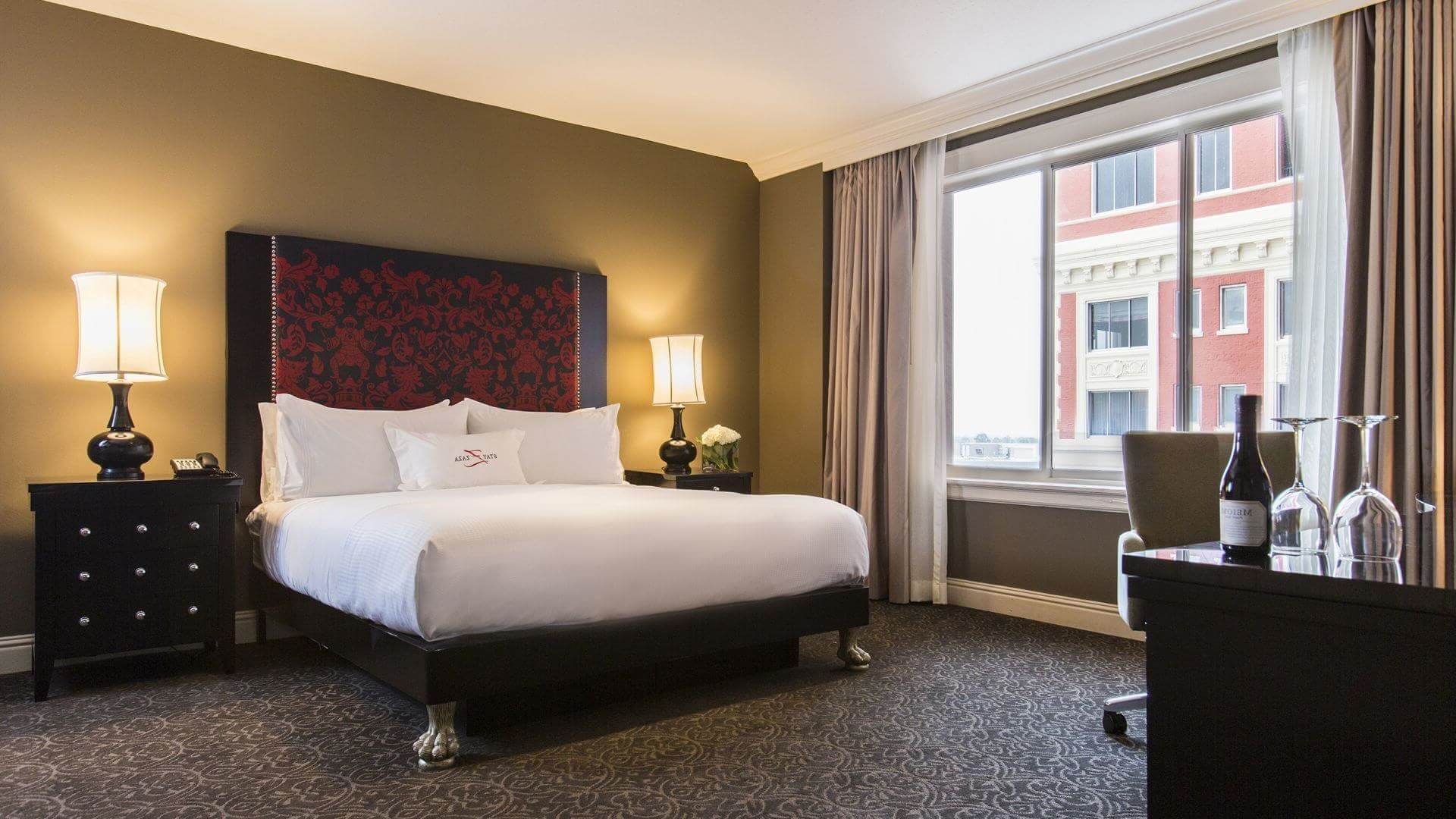 This is a high-end boutique Houston hotel in the Museum District, close to the Museum of Fine Arts (Houston). It is not just known for its "Magnificent Seven Suites," but it is also elegant and seductive – a place where business and pleasure mix. Hotel ZaZa goes above and beyond a basic suite by improving its rooms with stylish décor schemes and titles like "Rock Star" and "Fatal Charms." The space is expansive, with an exquisite-style table that can accommodate up to eight guests.
Each suite is customised with different themes by using complete prints and glittering components. The guest rooms have a contemporary interior concept and generous proportions. With its stunning scenery, luxuriant palm trees, glass blue pool, and extensive poolside restaurant, relaxing by the poolside appears to be on an A-plus movie set.
The training equipment has personal TVs, and the in-house deep-tissue massage is fantastic. The Fine Arts – Museum and the Mecom Foundation also feature pleasant views that may be enjoyed from the restaurant's patio. With a price range of $240 to $300, this 4.0-star hotel is one of the top hotels in Houston that serves as your home away from home.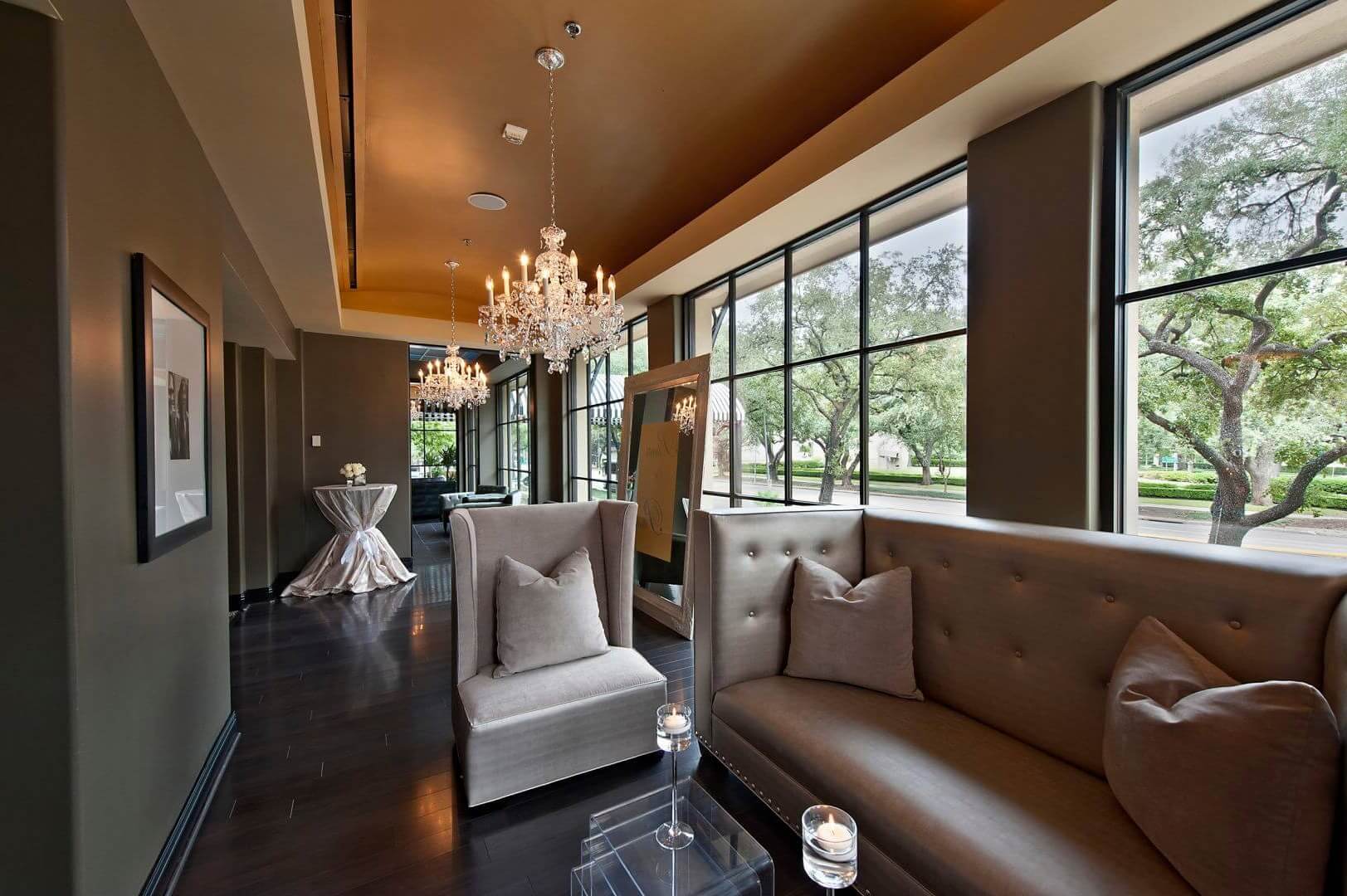 Pros
It is a pet-friendly building that welcomes both canine and feline residents.
It is well located near museums.
Elegant hotel with fantastic facilities and modern décor
Cons
The pool's tiny size and a lack of personnel in the pool area
Restaurant employees are met with varied emotions.
There are no hotel shuttles.
3. The St. Regis Houston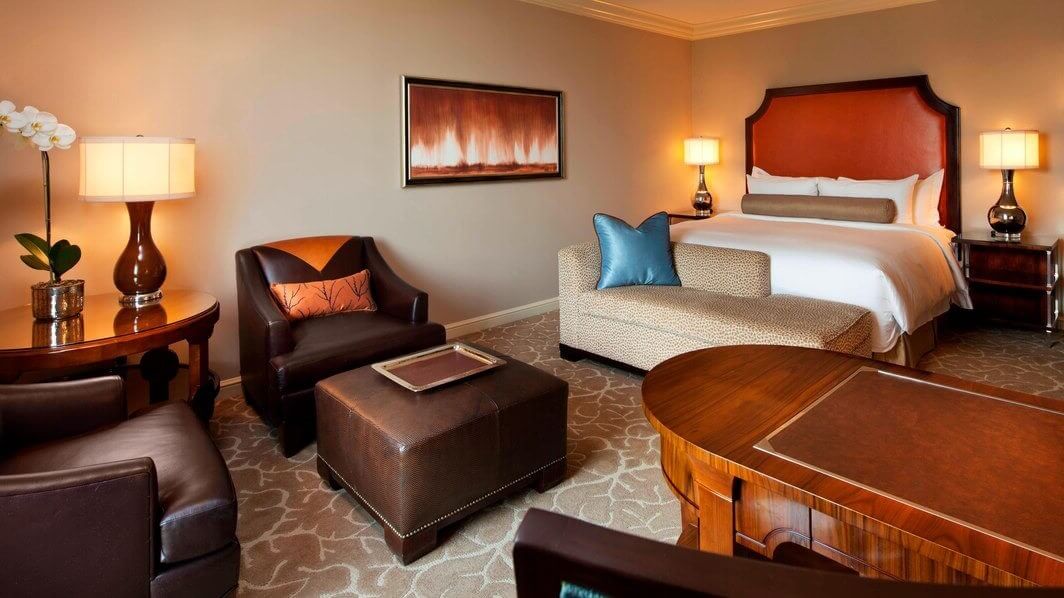 This Houston hotel is located in the heart of The Galleria and the River Oaks area. The opulent St. Regis resembles a gorgeous high-rise apartment. Floor-to-ceiling windows frame views of the Houston horizon or a tree-lined park from both Deluxe and Superior Guest Rooms, ensuring that guests have all they need. The Junior suites include separate sleeping rooms for tourists' privacy. However, at the Presidential Suites, you can enjoy the finest of Houston life.
In-house is the Remington Restaurant, which offers one of the most highly regarded dining experiences. Rich and high-quality food are produced here, and experienced waiters provide excellent service. The recipes feature a feast of fresh, locally created ingredients and have a distinct Texas flavour.
The 800 square foot outdoor swimming pool is placed on the mezzanine level, not far from the Spa and fitness area. Shirodhara, Ayurvedic Rituals, and unusual massage gifts are available at the Spa. This is a 4.5-star hotel with rates ranging from $340 to $350.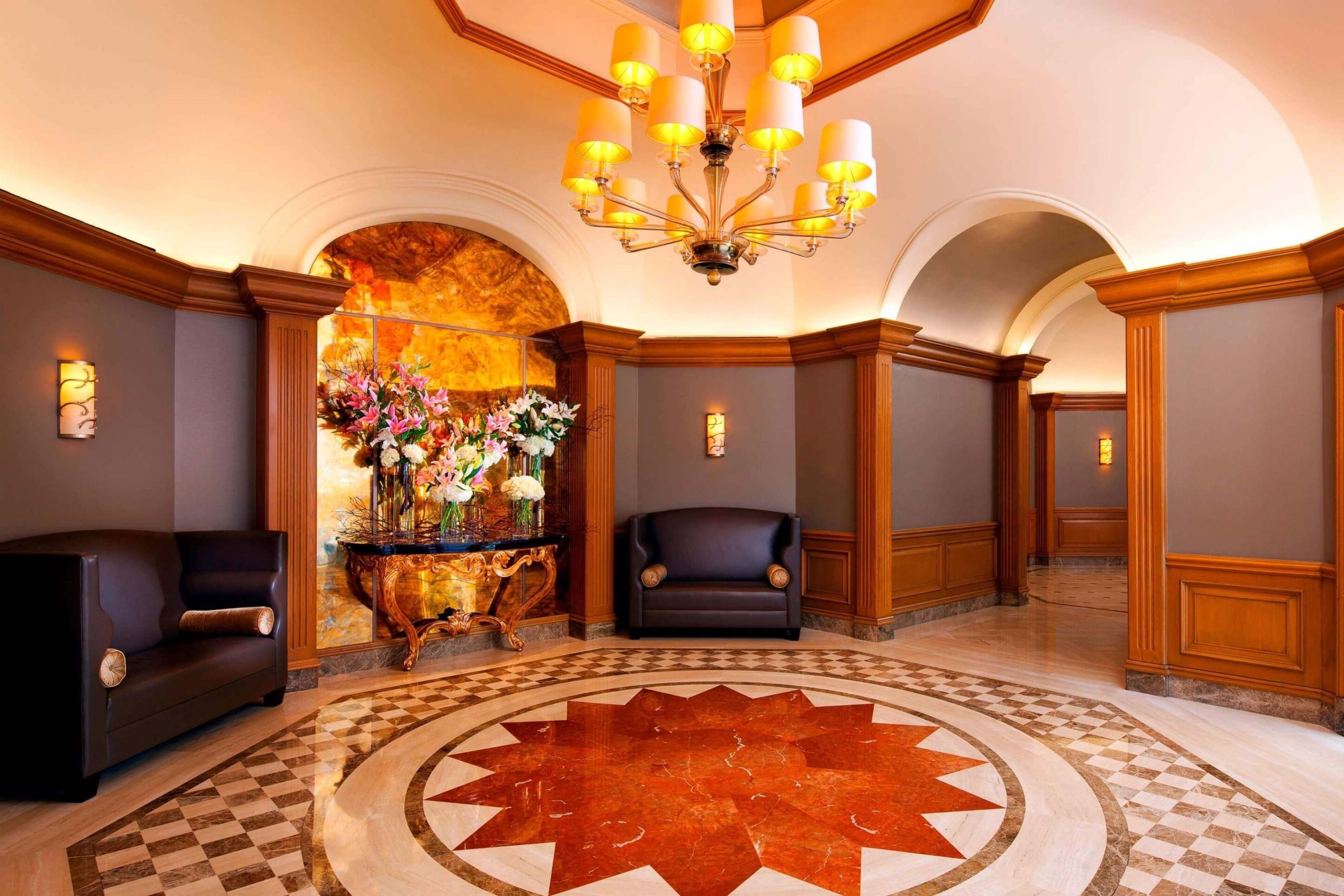 Pros
During a family's visit, the hotel team may plan a variety of leisure activities and enlightening tours, childcare services, and other amenities.
A massive outdoor swimming pool
Cons
There are few eating alternatives.
Valet parking is the only parking option.
Excessive daily parking fee
4. Omni Houston Hotel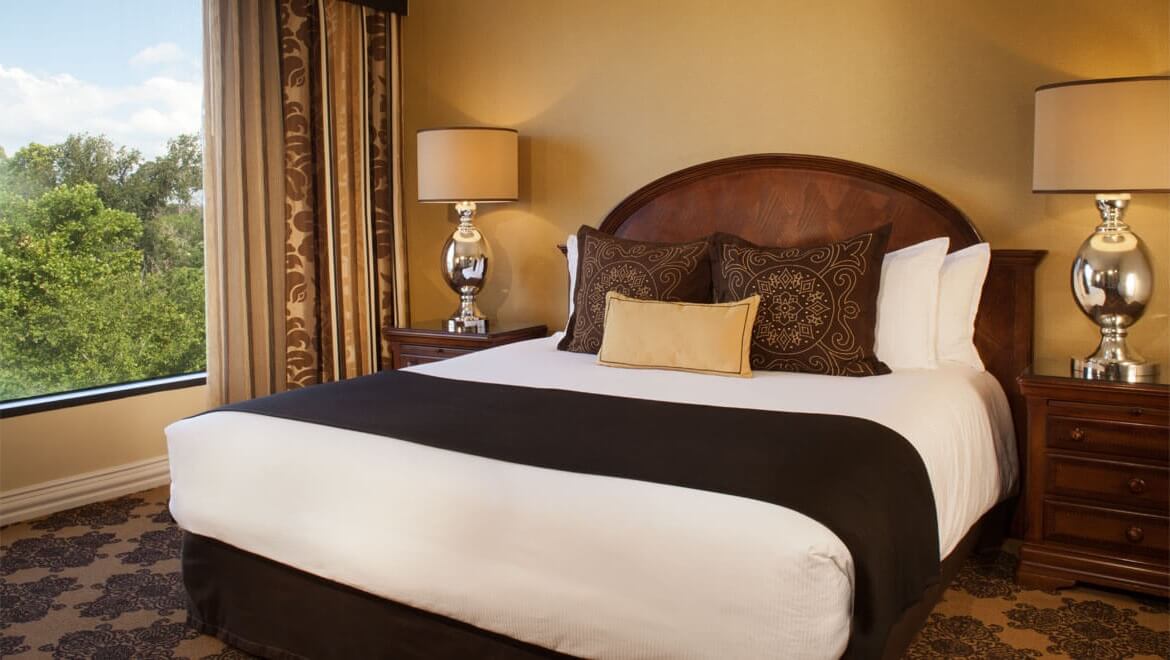 If you want a luxury room with immaculately groomed gardens and a calm setting in Houston, travel along the Katy Freeway and have a look at the Omni Hotel. It is conveniently located in the prominent Post Oak/Galleria neighbourhood, only minutes from the central business sector. Upon entering the foyer, guests are greeted by a calm water fountain. As you approach one of the exquisite guest rooms or suites, you will notice the richness.
Each spacious room is lavishly adorned with attractive design. This Houston hotel includes around 300 contemporary rooms, trendy decor, glass elevators, an exercise facility, and an outdoor hot pool.
Meals, particularly beverage and food options, are plentiful at the Omni Westside! Dinners at TNOE's Restaurant & Bar are a combination of Progressive American Cuisine with Asian aesthetics. On the Lake, there is a cafe for breakfast, lunch, and supper, as well as a champagne Sunday Brunch, afternoon High Tea, and a supposedly old-fashioned saloon for the Black Gold Bar. This 4.3-star hotel charges between $260 and $300 per night.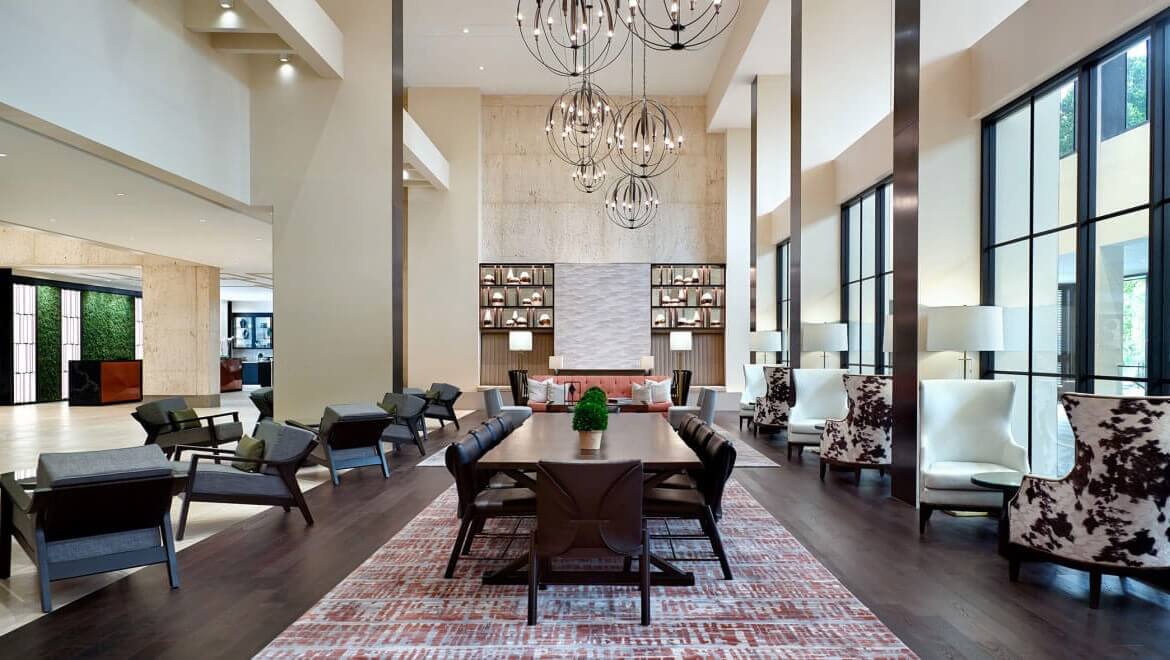 Pros
Small details, such as how they offer a pillow selection (feather or foam).
Rooms that are spotless and have comfy beds
Elegant hotel with luxurious amenities and outstanding customer service
Cons
Valet parking is too pricey.
There aren't many dining selections in the on-site restaurant, and it's costly.
5. Lancaster Hotel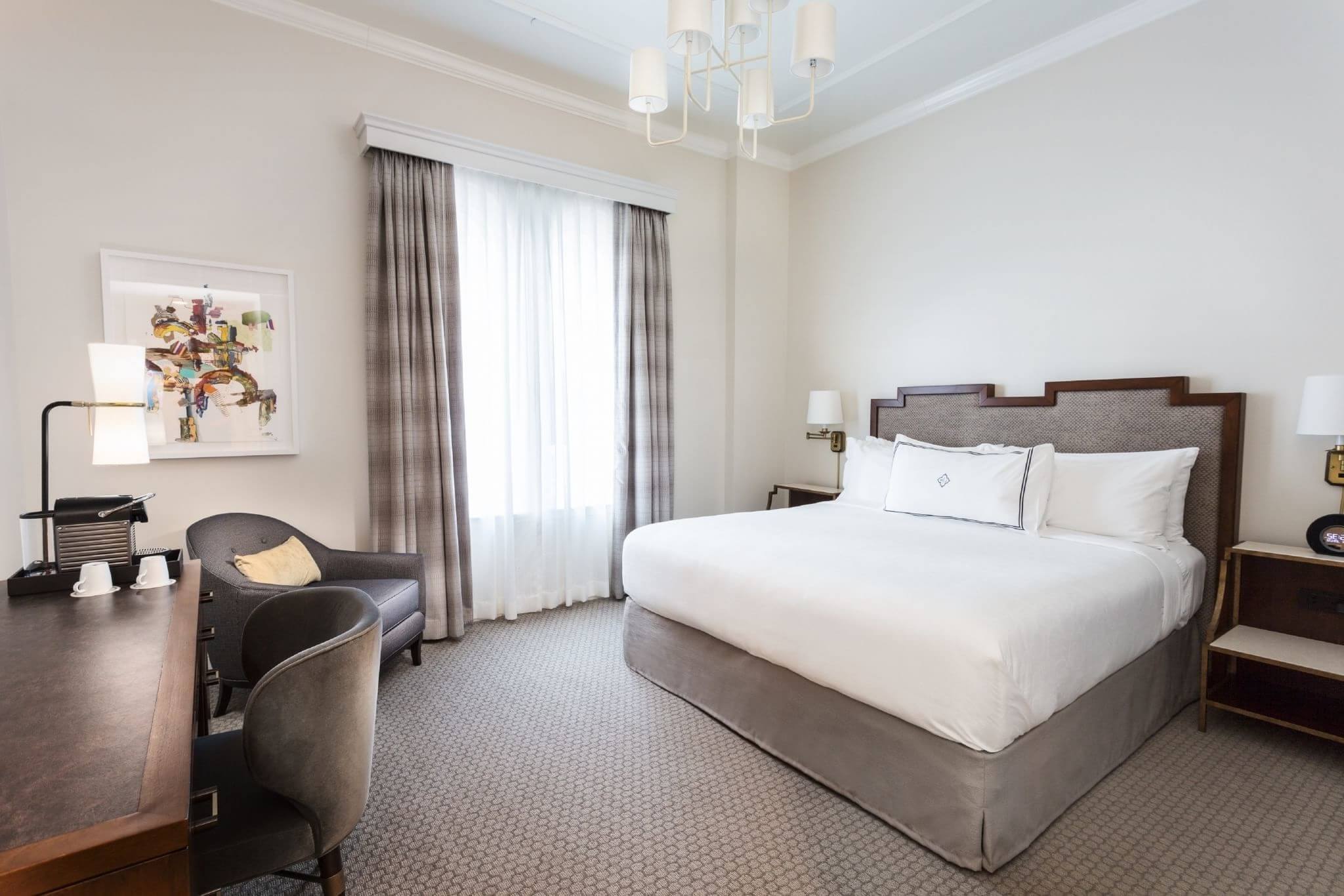 The Lancaster is a historic Houston hotel located in the centre of the Houston Theater District. All 93 guest rooms and suites have Carrara marble and premium glazes, as well as Fretté sheets and Bulgari amenities. Each area has a modern, one-of-a-kind piece of art.
This small hotel has been welcoming travellers to Houston since the 1920s! The Lancaster provides a variety of hotel options, including Queen rooms, King rooms, Double rooms, and numerous Suites. There's the Bistro, a local favourite for breakfasts, lunches, and sophisticated dinners, as well as a meeting and entertainment venue for Houston's theatregoers, business leaders, and socialites.
Whether you're here for a concert (Jones Hall, The House of Blues), or for business or pleasure, the Lancaster is the ideal spot to be pampered! This motel is full of interesting contrasts. It is as ready for a business stay as it is for a weekend getaway, thanks to superb details and precise balance. You might not want to leave once you've been welcomed by one of Houston's greatest hotels. This is a 4.8-star Houston hotel with rates ranging from $260 to $300.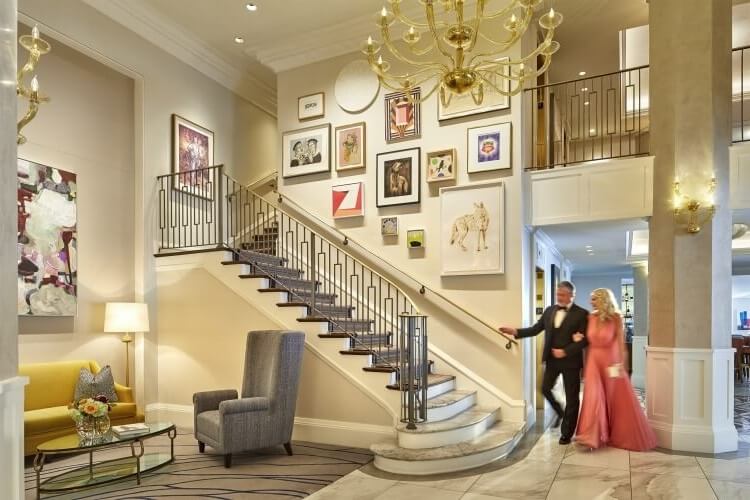 Pros
The staff is really nice.
Excellent and delectable food
Cons
Parking is expensive.
There is no on-site spa or pool.
TRAVELING TO THE UNITED STATES?
---
Do You Have U.S. ESTA VISA Travel Authorization? If You Have ESTA Application, Check if it is Still Valid!
6. Hotel Alessandra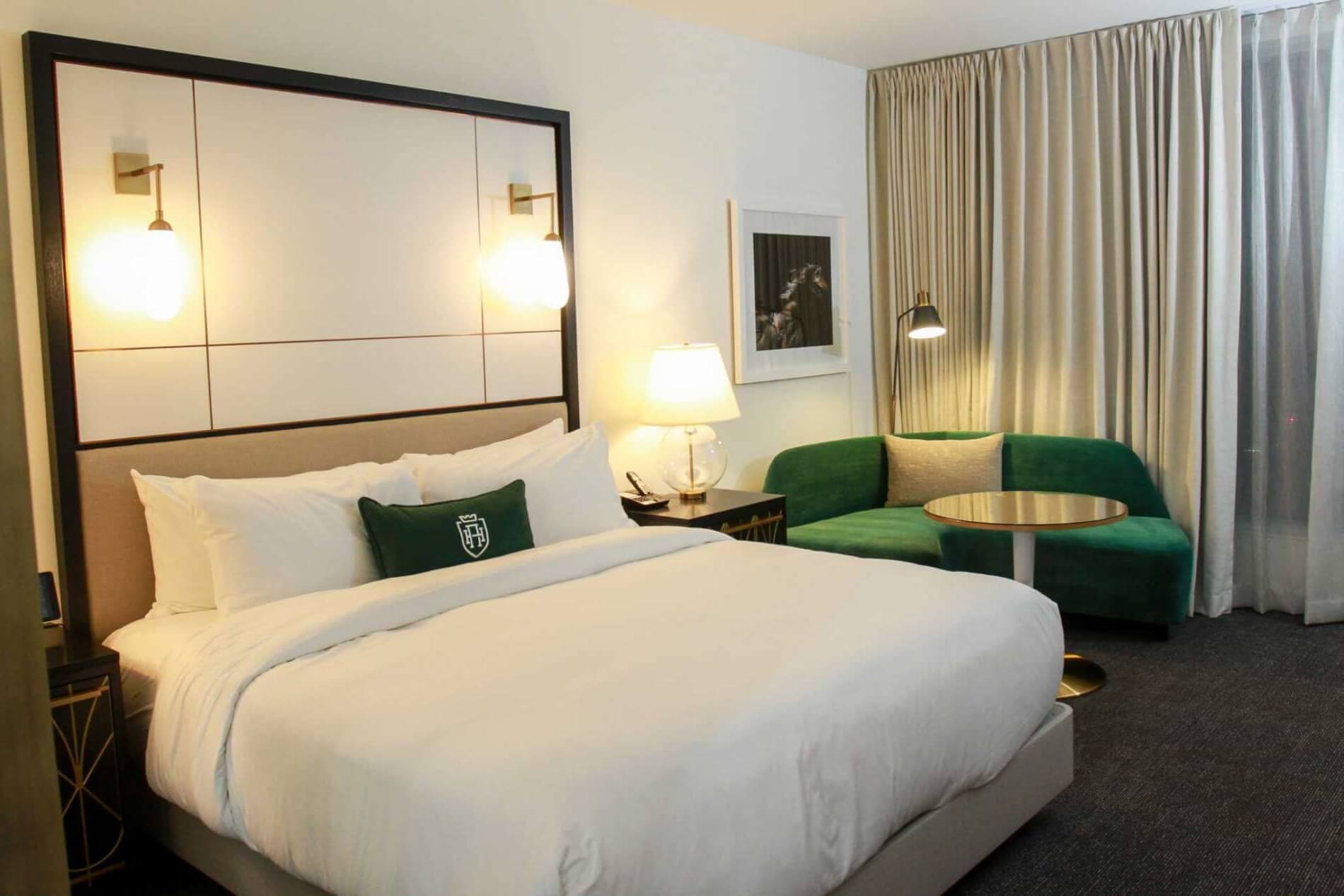 This Houston hotel is located in downtown Houston. The 4.7-star Hotel Alessandra combines the pioneering spirit of Texas with cultural European influences. The hotel combines simplicity with a touch of classic beauty. The Hotel Alessandra, with its elegant style and ambience, is an obvious choice for those who enjoy exploring. One of the benefits is the attractive Maserati vehicle service, which transports clients to their preferred place inside the Downtown area!
The guests rooms have cooled sitting spaces, Valencia Group bedding, and Nespresso machines, as well as floor-to-ceiling windows with views of the city and skyline. There are walk-in showers and free-standing soaking tubs in the marble-clad bathrooms. The Lucienne Restaurant serves Mediterranean food for dinner. It has Spanish and Portuguese extracts made using French procedures.
The outdoor pool looks to be a private club, as does the seasonal pool bar. The exercise facility and Alessandra's Spa are located on the fifth level. There are no other top hotels in Houston that provide such a wicked collection of total luxury!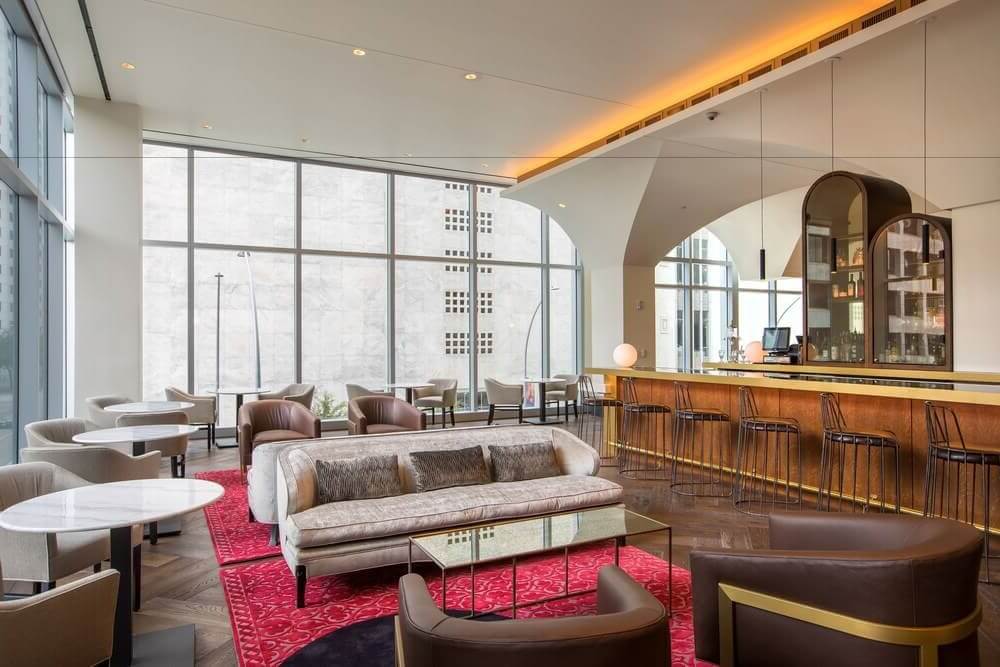 Pros
Elegant hotel with first-rate amenities and service.
There is a golf course nearby! The concierge may provide golfers with access to individual and semi-private courses.
Cons
Modern spaces are austere and uncomplicated.
7. The Westin Galleria Houston
While staying at the Westin Galleria, you'll be close to the museum district, the Astrodome, and the George R. Brown Convention Center, and there are plenty of things to do in uptown Houston. The Galleria, which is next to the hotel, entices travellers with great cuisine, high-rise shopping, and a standard ice-skating rink. The famed Westin Heavenly Bed also tempts hotel visitors to stay in and relax with room service. The rooms are decorated in cherry wood and bright colours to soothe and revitalise guests.
Take a trip to the Daily Grill at the end of the day for a glass of wine or a drink. The Daily Grill serves traditional recipes from America's renowned grills. Guests also enjoy Texas-sized amounts of meat! After 5 p.m., Shucker's Bar offers a chance to unwind with a complimentary selection of Texas wines and beers. A rooftop pool and a cutting-edge gym are available to visitors. This 4.5-star Houston hotel costs between $240 and $300 per night.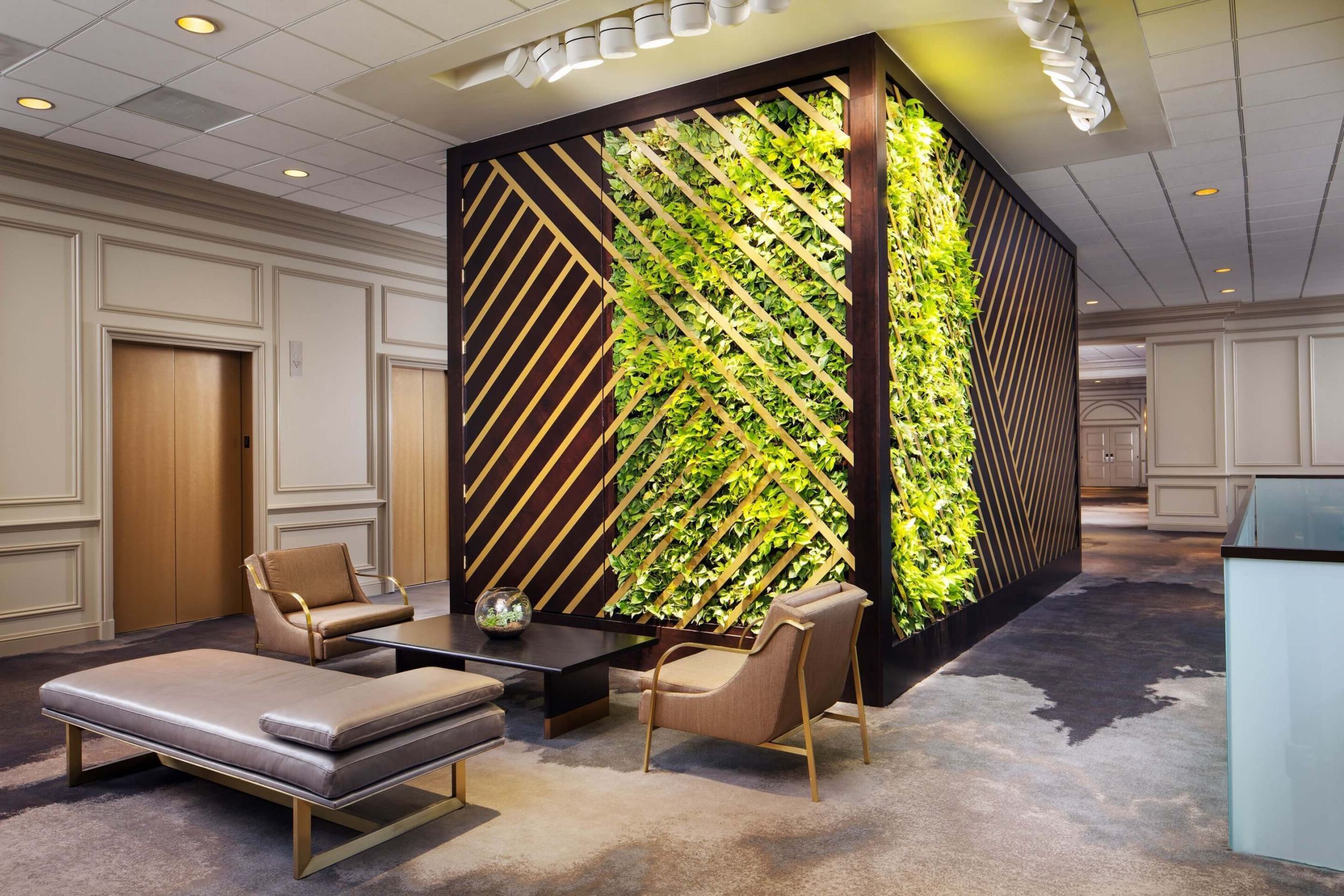 Pros
An afternoon of golf is available.
The Galleria, which is next to the hotel, has a standard-sized ice skating rink.
Cons
Room prices and parking costs are exorbitant.
No smoking is permitted.
8. The Post Oak Hotel at Uptown Houston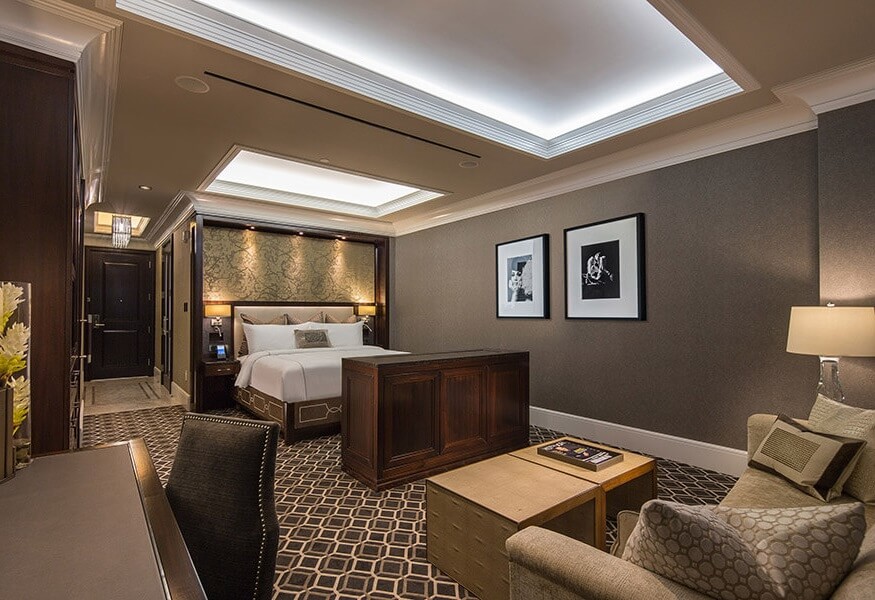 This Houston hotel, which rises over 30 floors above the Uptown and Galleria areas, offers commanding views of downtown Houston. The 700,000-square-foot skyscraper houses 250 bedrooms and 20 suites decorated in gold and mahogany tones. All rooms have premium baths, cutting-edge audiovisual technology, big walk-in closets, and complimentary Wi-Fi.
Visitors may choose from five eating options on-site, ranging from steaks to seafood to French gastronomy. Mastro's Steakhouse provides excellent service and great entertainment. Willie G's Seafood serves Gulf Coast cuisine with fresh ingredients. Bloom & Bee serves a sustainable food beneath a majestic ceiling of blown flowers, Craft F&B boasts a contemporary ambience with a pub menu, and Bouchee Patisserie shines in Parisian-inspired pleasures.
There are cushioned cabanas in the outside pool area. There is an on-site spa, a cutting-edge salon, and a fitness centre equipped with cardio machines and strength training equipment. This is a 5.0-star hotel with rates ranging from $620 to $650.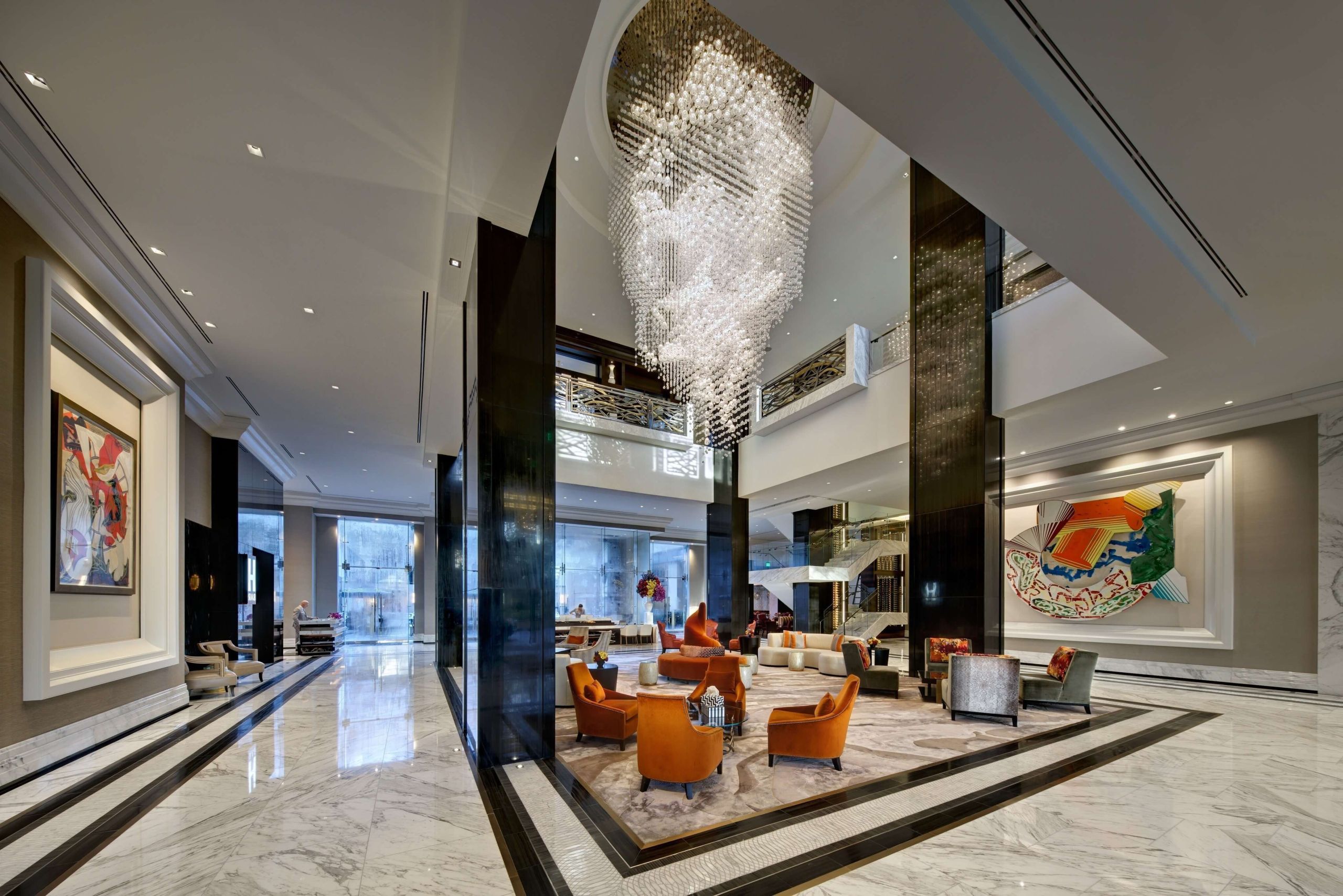 Pros
Five spots for fine dining
Fantastic views of the downtown skyline
Elegant hotel with many on-site amenities and good service.
Cons
Expensive lodgings
Non-smoking rooms and public areas
9. The Houstonian Hotel, Club & Spa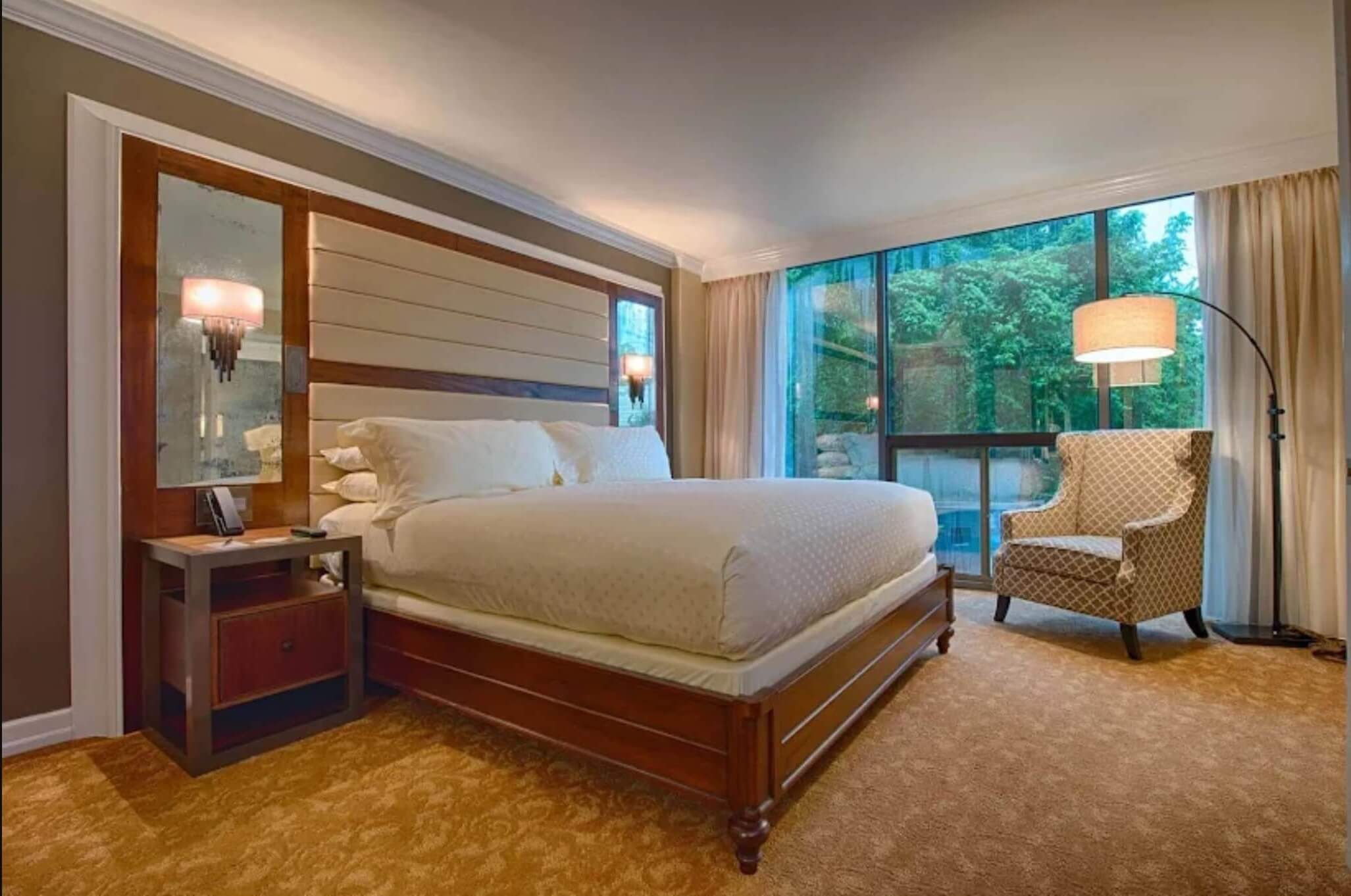 The Houstonian is a Houston hotel that you go to on purpose. The surroundings are rich with beautiful botanicals, and there are numerous pools—a sports pool, a garden pool, and a resort pool—as well as a vast health and fitness facility that provides everything sports-related, from tennis to Pilates.
This Houston hotel offers rooms with premium bath items, coffee machines, and occupancy sensors to keep housekeeping informed so that you do not cause a nuisance if you occupy the room. If you're looking to burn off some energy, there's a rock-climbing wall and a gymnasium where over 100 fitness sessions are held each week at your disposal.
This 4.5-star hotel in Houston also has four separate restaurants and strives to impress you while providing a fantastic and unforgettable Texas experience!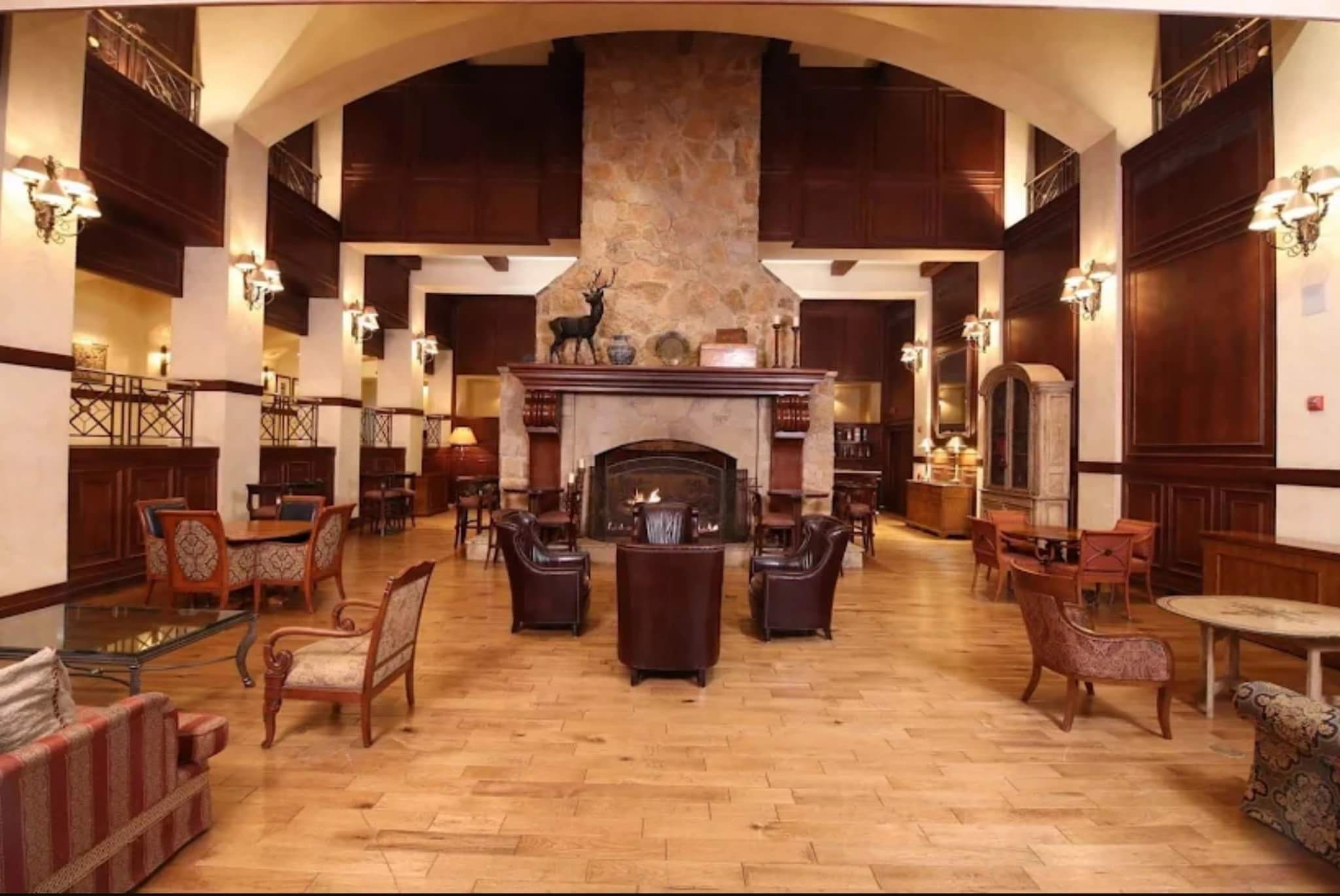 Pros
There are three pools: a resort pool, a sports pool, and a garden pool.
There are hundreds of weekly exercise courses.
Shuttle service to and from the airport.
Cons
Non-smoking rooms are available.
To explore the area, a car is required.
10. Hotel Granduca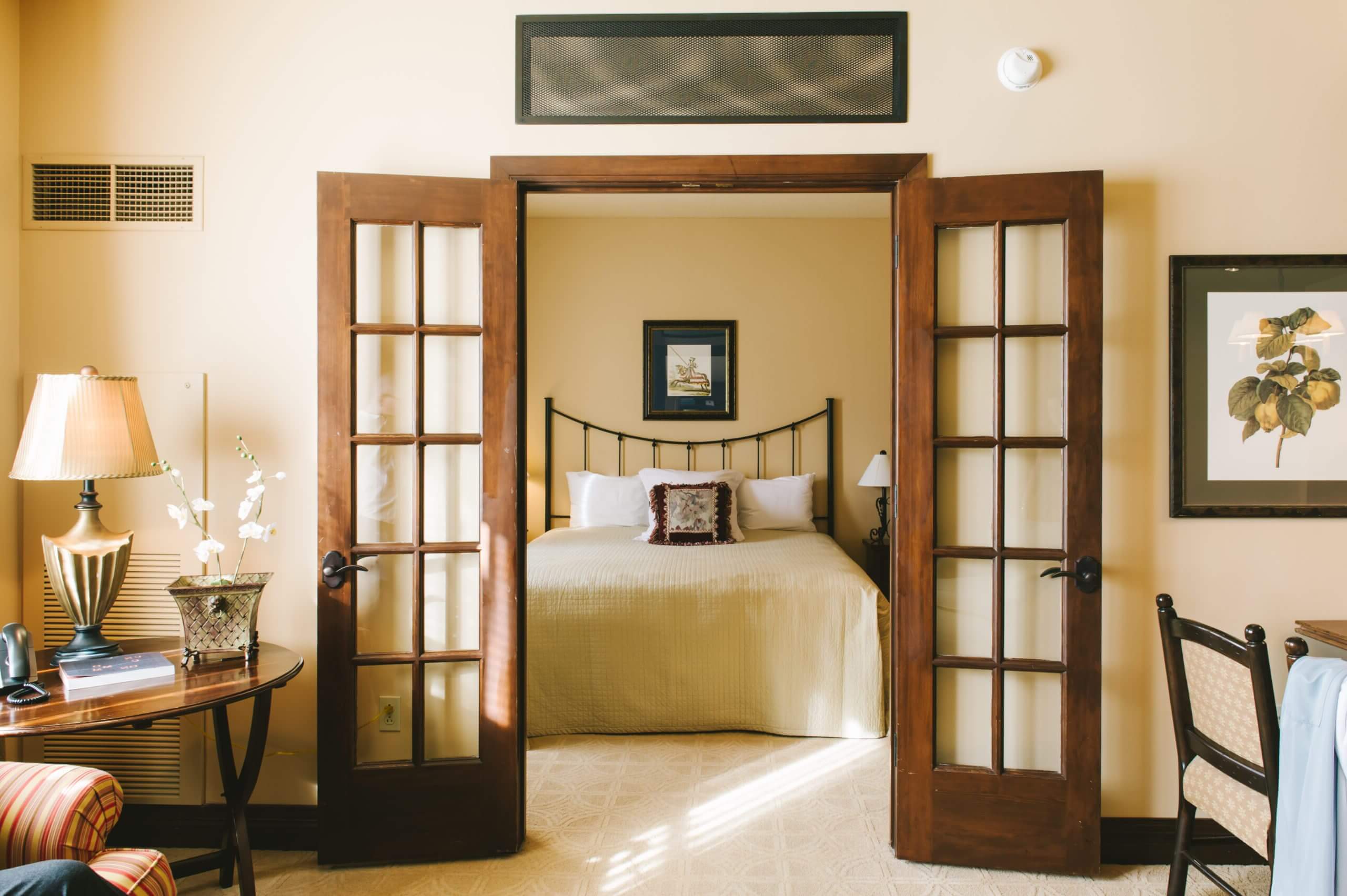 When you visit Hotel Granduca, Houston's magnificent luxury boutique hotel in Uptown Park, you will be transported to an old-world Italian house. This hidden treasure provides great service in a luxuriously private atmosphere. The décor appears to have been lifted from a Tuscan B&B. A junior suite offers a spacious floor plan that includes a living area, dining area, bedroom, and bathroom with a large walk-in shower. Its 123 suites range in size from a regular room to a three-bedroom suite, all featuring free seamless wireless internet and plasma HDTVs.
There's Ristorante Cavour, which offers an incredible Northern Italian dining experience with outstanding cuisine and service, as well as a stunning courtyard, an alluring pool—an ideal perch for happy hour—and a fantastic Afternoon Tea. In addition to the pool, there is a fitness centre, meeting rooms, and Salone Rialto to make every event memorable. This is one of Houston's greatest 4.5-star hotels, with a reasonable price range of $400 to $450.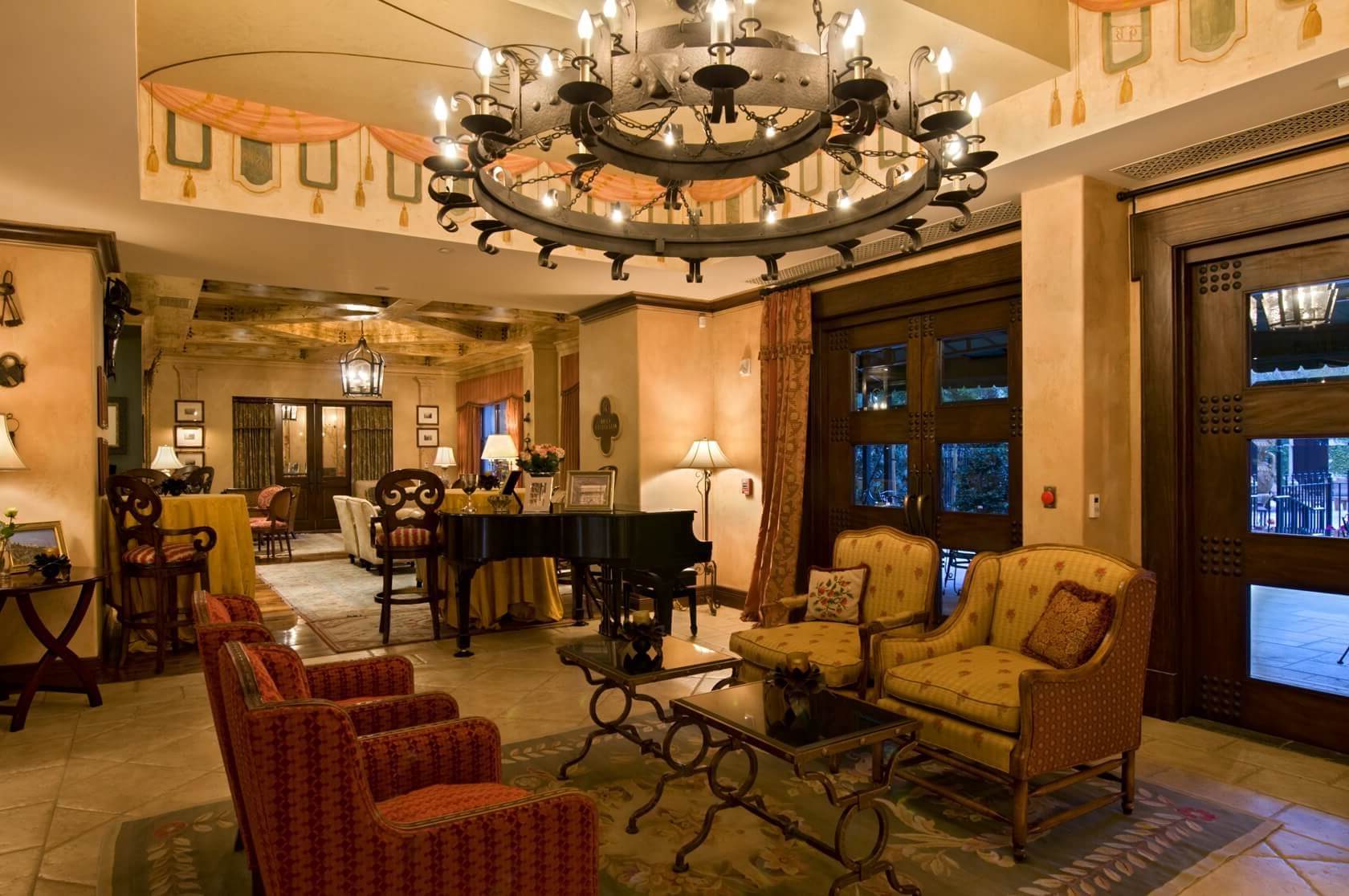 Pros
The decor and charm of Italy
Excellent service and attitude of hotel personnel
Cons
FAQ About Houston Hotels
1. Which boutique hotels are the best?
Hotel Granduca and The Lancaster Hotel are two of Houston's greatest boutique hotels.
2. What are the finest family hotels?
The Four Seasons Hotel Houston and The Houstonian Hotel, Club & Spa are two of Houston's top-rated hotels.
3. What are the finest hotels with free parking?
The Westin Galleria Houston is a high-rated hotel in Houston with complimentary parking.
4. Which hotels are the greatest for working out?
The greatest Houston hotels with amazing workout facilities are the Four Seasons Hotel Houston and the St. Regis Houston.
5. Where can I find the greatest spa hotels?
The Four Seasons Hotel is one of the greatest hotels in Houston for prolonging spa treatments.
6. What are the greatest pool hotels?
Four Seasons Hotel and The Houstonian Hotel, Club & Spa are the Houston hotels with the greatest pools.
7. What are the finest hotels for airport shuttle service?
The Lancaster Hotel and Omni Houston Hotel are two Houston hotels that provide excellent airport shuttle service.
TRAVELING TO THE UNITED STATES?
---
Do You Have U.S. ESTA VISA Travel Authorization? If You Have ESTA Application, Check if it is Still Valid!
Conclusion
Houston is a popular tourist destination for tourists from all over the world. Among the many sites to visit in Houston, it is critical to select housing that is worthy of the destination. Aim to stay at least one night at one of your faves while learning about some of Texas' wonderful locales!