---

TOP 5 USA Travel Destinations 2021 & Essential Travel Tips
The United States is a massive country with much more places than any visitor could ever visit in a single trip.
It's jam-packed with intriguing towns, breathtaking scenery, and jaw-dropping national parks, each with its own endless list of attractions.
So, how do you make your decision?
This article will help you narrow it down to the top 5 USA vacation locations, as well as provide some useful travel recommendations to make your experience safer and more pleasant.
New York City, New York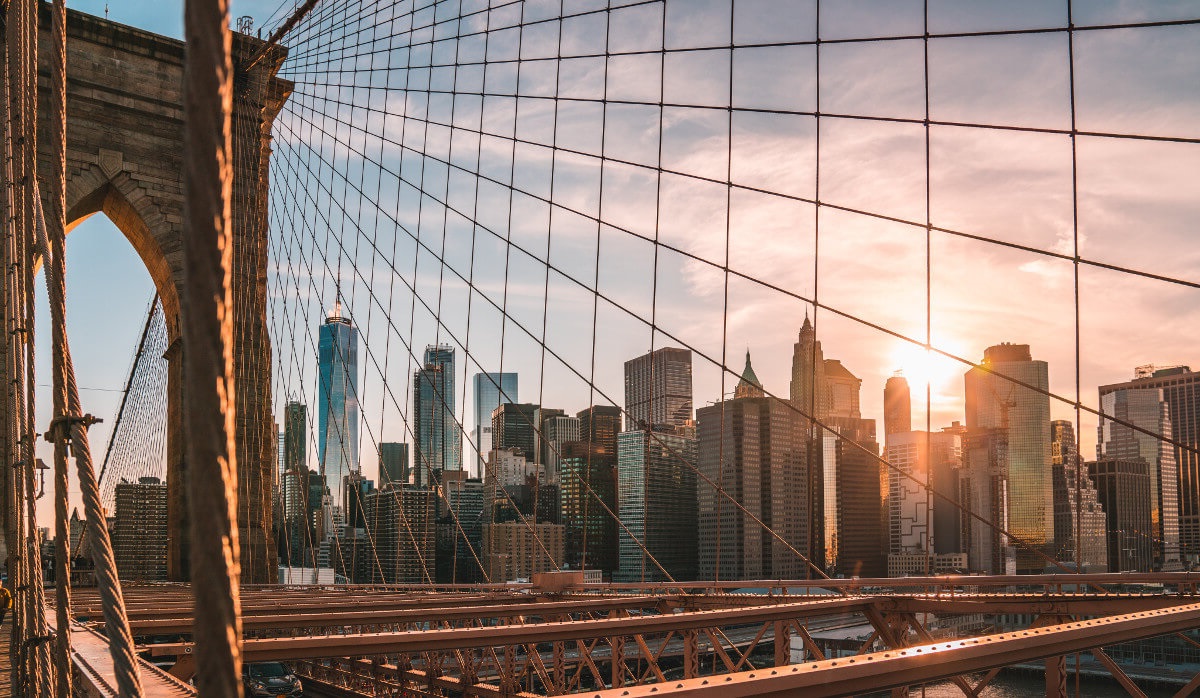 New York City, unsurprisingly, wins the top slot. This cultural hotspot was founded in the early 1600s, so while it isn't as ancient as many European towns, it has over 400 years of history packed into its famed districts.
Many cultural landmarks may be found in New York, including the Statue of Liberty, the Empire State Building, and Grand Central Station. Central Park, the Metropolitan Museum of Art, Broadway, and the Brooklyn Bridge are all must-see attractions. The list is truly limitless!
However, like with any large city, finding your way about securely might be difficult.
These travel tips will help you to feel like a local!
Check that you have the appropriate visa or ESTA for your travel to New York.
New Yorkers appear to obey traffic signals only when it is convenient for them… Take this approach with caution, and keep an eye out for motorcycles that appear out of nowhere!
If you plan on making 13 or more Metro excursions, consider purchasing a 7-day pass.
Pay attention to the "East" or "West" element of each address you're looking for, and you'll reduce your selections by half!
Eat like a local and save money by skipping the tourist eateries surrounding Times Square and getting meals from food trucks.
TRAVELING TO THE UNITED STATES?
---
Do You Have U.S. ESTA VISA Travel Authorization? If You Have ESTA Application, Check if it is Still Valid!
Maui, Hawaii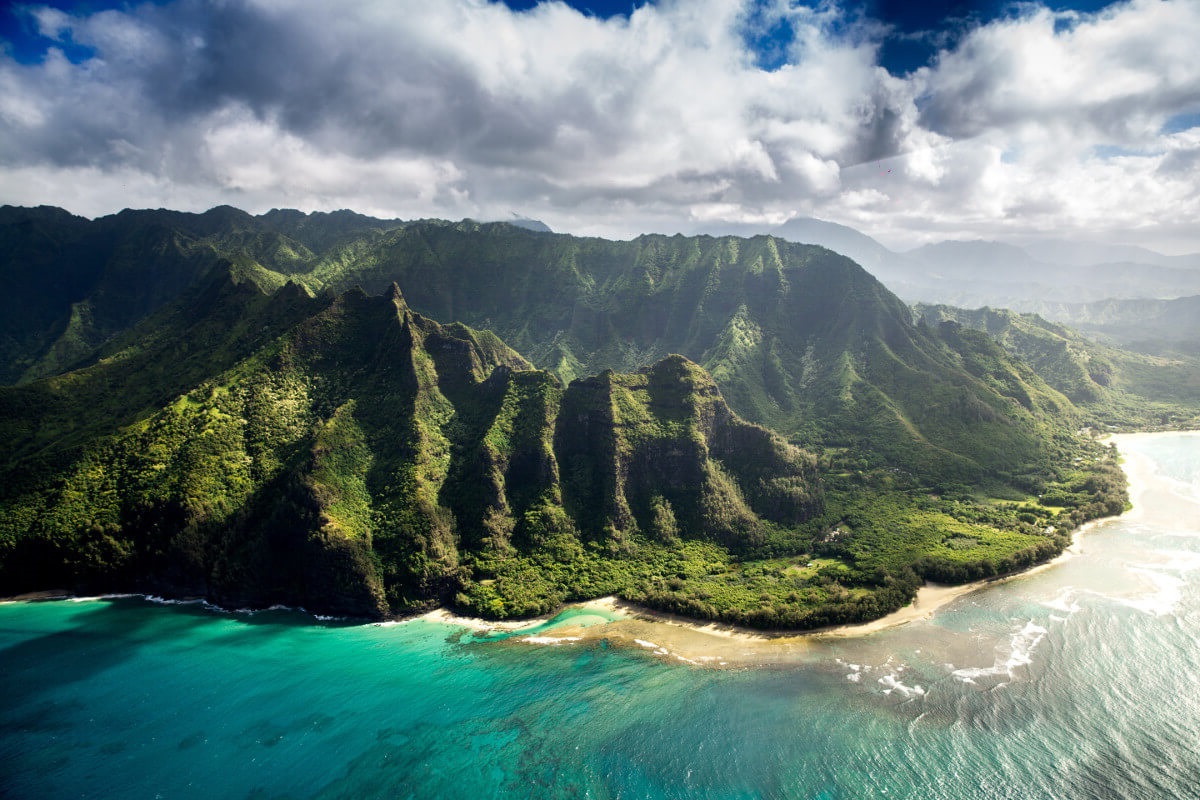 Maui, the island of tropical paradises or adventurous sports, depending on your preference.
Hawaii is a gorgeous collection of islands, but Maui is the most popular with tourists owing to its great array of natural landscapes.
If you enjoy beaches, Ka'anapali Beach is one of the most popular and handy in terms of amenities. As an extra treat, if you visit in the spring, you could be lucky enough to see some humpback whales!
Maui, however, is much more than beaches, with amazing bamboo forests, waterfalls, Haleakala National Park, and, of course, the two massive volcanoes that create the island.
Whatever your purpose for visiting this magnificent archipelago, you'll need the proper visa, or ESTA if you're from a visa waiver nation, before you can arrive. Make this your top priority before diving into the remainder of your vacation arrangements!
Some more essential Maui travel tips include:
Maui is famous with surfers for a reason: the waves may be large and powerful, so use caution if you go swimming.
Allow additional time for driving on the island; the roads are windy and must be taken slowly, especially in inclement weather, which can change quickly.
Accommodation can fill up fast, so plan ahead of time and reserve well in advance.
Even though Hawaii is part of the United States, it has its own biosecurity regulations, so be sure you don't have any fruit, vegetables, or plant products with you when you go through security.
Las Vegas, Nevada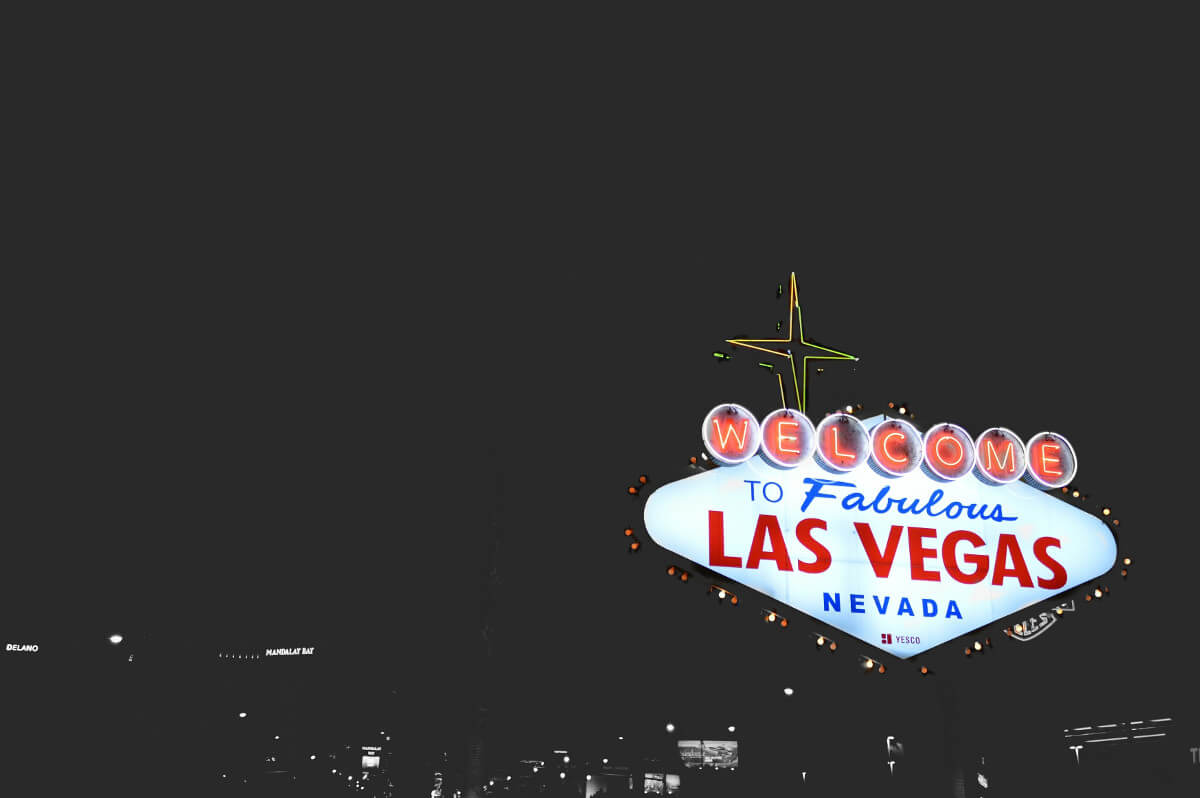 Las Vegas is the city of dreams for people who enjoy the high life or simply want to try it once (and why not?).
But you don't have to go just for the casinos; Las Vegas is also one of the finest places for live performances, it is home to some of the world's best chefs, and if you want to get some fresh air, Red Rock Canyon is a short drive away and a top hiking and rock climbing destination.
But you don't have to spend half your salary to have a good time in Vegas. With enough forethought, you can live the Las Vegas lifestyle on a budget.
The Bellagio Fountains and Gardens are breathtaking and absolutely free, Fashion Show Mall hosts free fashion displays on weekends, and anybody can walk along Freemont Street for the ultimate sample of everything Vegas has to offer, replete with street performers, nightly light shows, and live music.
However, like anywhere, a little travel know-how can make your trip run smoother.
If you are from a nation that is part of the visa waiver programme, you will require an ESTA to enter Las Vegas. This is really simple to obtain, but it is a prerequisite for entering the United States, so don't forget!
While you can easily stroll along the main street, it is not simple or possible in certain locations to go much further back than one block, so locate nearby lodging or be prepared to pay for cabs.
Accommodation and performance tickets sell out quickly during the holiday season, so book early to prevent disappointment.
Set a daily budget for yourself and stick to it so you may have a nice time without having to live off pot noodles for the rest of the year.
Orlando, Florida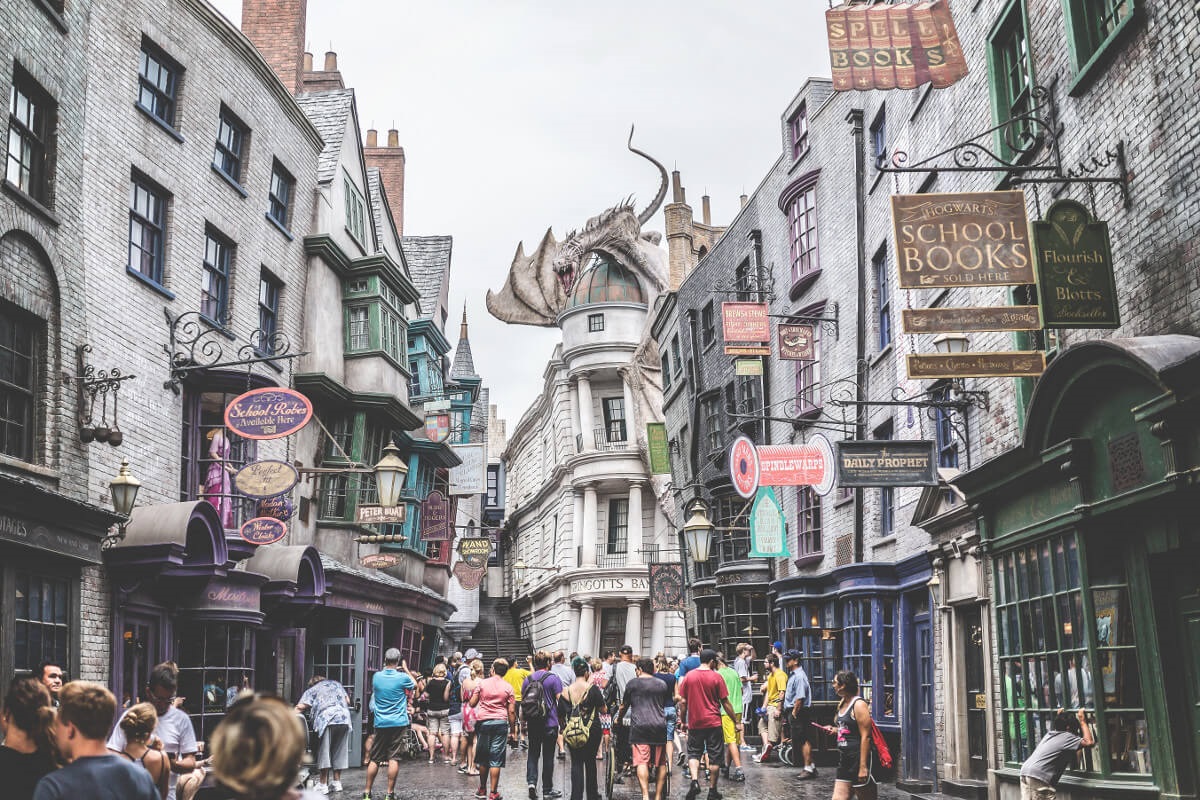 Orlando is most famous for its Disney theme parks, but there are many more reasons why this city is so popular as a tourist destination.
Orlando is also a terrific destination for luxury spa treatments, dining, shopping, and water activities for those who want to be outside.
Paddle boarding is a fun way to visit some of Orlando's beautiful waterways and even a manatee sanctuary.
Orlando also features a plethora of outlet malls for the budget-conscious consumer, and theme park items may be purchased at any of the city's tourist stores.
Tips for visiting Orlando include:
For the highest quality local food, avoid restaurant chains and instead seek out locally owned treasures. Assume you'll need to make a reservation to avoid disappointment.
If you plan on spending a large amount of time at a theme park, such as Universal Studios, consider staying in one of their own accommodations for benefits such as complimentary shuttle buses to and from the park.
If possible, visit during the shoulder or off-season for more pleasant weather, pricing, and people!
Don't forget to bring your ESTA for Florida!
TRAVELING TO THE UNITED STATES?
---
Do You Have U.S. ESTA VISA Travel Authorization? If You Have ESTA Application, Check if it is Still Valid!
San Diego, California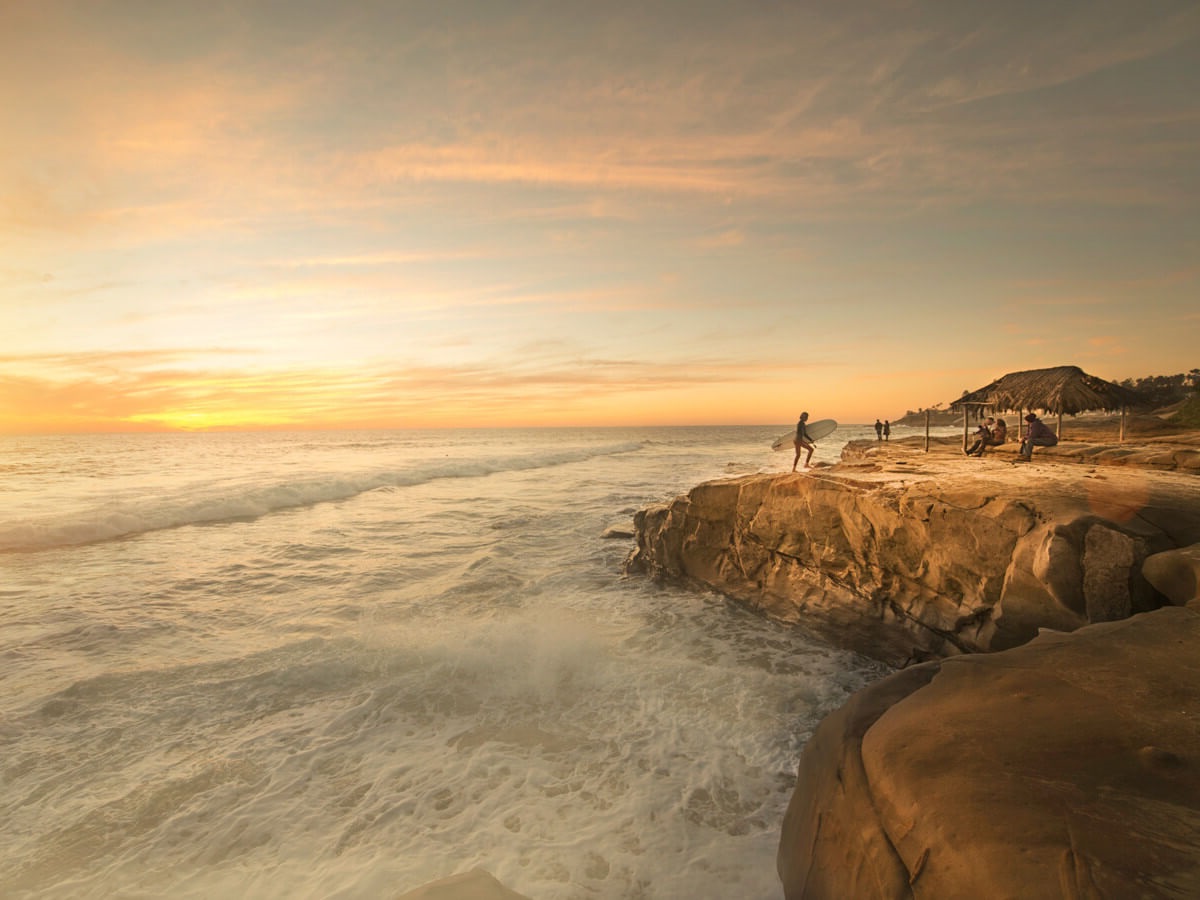 Last but not least, there's California's laid-back sunny coast. San Diego is a surfer's paradise as well as a mecca for Mexican food, shopping, beachgoers, hikers, and museum goers. There is truly something for everyone!
San Diego is a year-round destination for singles, couples, and children, with mild temps all year that make it a fantastic retreat for some sunlight during the colder months.
Take note of these tips to maximize your trip:
To minimise last-minute stress, plan ahead of time for your California ESTA or visa.
Remember to bring your sunblock!
Reservations, bookings, bookings! Just assume you'll need them, and you'll have piece of mind knowing you won't miss out on the tour or attraction you really wanted to see.
Rush hour may be chaotic, with traffic coming to a halt. Taking the trolley to avoid the freeway is a wise decision.
Within easy walking distance, visit Gas Lamp Quarter for some history and culture.
That sums up this list of the top 5 travel destinations for the USA. Travel safe, plan ahead and don't forget your ESTA!