---

Travel safely from the UK to the USA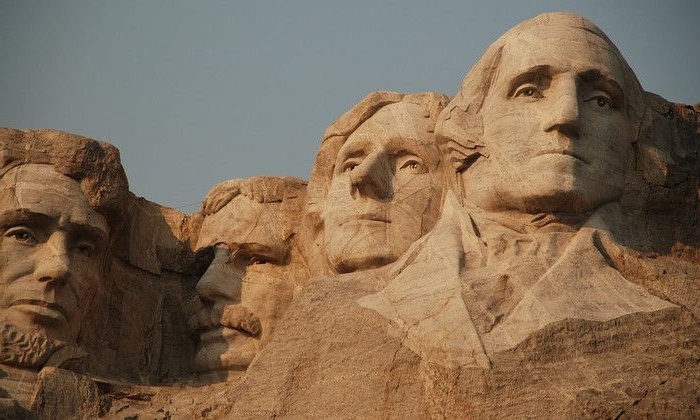 Every year, over 3,8 million British citizens go to the United States. Most trips are without incident. You must be very attentive to your surroundings and travel partners in the current atmosphere. There is proof of the dangers of travel every time you turn on the news, yet this should never deter you from going. Numerous nations, including the United States, have significantly improved their security. The purpose of this article is to provide you with information to facilitate safe travel to the country.
During the COVID-19 epidemic, it is more crucial than ever to get travel insurance and verify that it offers enough coverage. Consult the Foreign, Commonwealth, and Development Office's (FCDO) travel insurance recommendations.
Visa Program
The Visa Waiver Program is an agreement with select nations that allows its nationals to travel to the United States for business or pleasure without a visa. Citizens of the authorized nations are exempt from the long visa processing procedure in order to enter the United States. However, additional precautions are in place to guarantee the safety of all passengers and to avoid any security dangers to the United States.
ESTA
When you have the proper assistance, applying for an ESTA is simple, and it makes travel safer for everyone. Understanding how this procedure will improve your safety is essential.
The Electronic System for Travel Authorization (ESTA) is an online application system that gathers information on passengers from Visa Waiver Program countries. Citizens of VWP-participating nations are not required to get a visa to enter the United States, but they must still obtain travel authorization.
You may fly to the United States with confidence knowing that the procedure eliminates any potential concerns. When many individuals learn that the United States has a Visa Waiver Program, they erroneously assume that it is similar to vacationing in Europe for Schengen Agreement members. However, the truth is somewhat different. In Europe, EU citizens are not obliged to provide any documentation to cross borders, however, entering the United States is a little different. Although you may not be required to get a visa for your stay, you will be required to provide documentation proving your eligibility to enter the United States.
The ESTA is a signal to customs authorities that you are not a danger and are only coming for less than 90 days. This does not guarantee admittance into the United States, but it does assure that the United States knows who is boarding flights bound for their nation.
TRAVELING TO THE UNITED STATES?
---
Do You Have U.S. ESTA VISA Travel Authorization? If You Have ESTA Application, Check if it is Still Valid!
The process
The United States government established the ESTA system as a mechanism to keep those who pose a security risk out of the country. It is intended for use by tourists arriving from one of the visa-waiver nations, whose nationals are believed to pose little threat to the United States.
It is a layer of safety that gives secure travel alternatives for all international visitors to the United States.
The procedure needs you to have the following information on hand:
You will need the passport number to complete the application.
Personal particulars
Immediate ancestry details – details about your parents
Details about your location of residence
Details pertaining to your work
You do not need to have made travel arrangements in order to apply for ESTA. You just need to supply verifiable facts about the above list, and if you are not prohibited from traveling, you will obtain your clearance within 24 hours if you are not on the list.
An e-passport will be required to utilize the ESTA system. The objective is to guarantee that safety is always a top concern, and legislation may be modified from time to time in order to enhance the safety of all passengers. estatousa.com professional assistance can keep you up-to-date on any news or changes pertaining to utilizing the system and obtaining clearance.
How it can Protect You
Numerous groups are unable to register for the ESTA online. By excluding specific groups from the application procedure, the US government is able to keep you and the US safe when abroad. The United States has recognized the organizations that pose the greatest danger to the safety of its people and passengers and has prohibited their use of the system. Applicants who fall within these categories yet nevertheless submit an application will be denied immediately.
In addition to a refusal, authorities may be contacted and the person may be placed on an Interpol monitoring list. Anyone who uses this system to create false assertions may face severe consequences. Remember that travel permission to the United States is not an entry authorization. Customs agents will continue to examine your paperwork and identify anybody they deem questionable. This is for your protection and the safety of all United States citizens.
As a precaution to preserve your safety and the security of the United States, the following organizations cannot apply for an ESTA:
This accelerated approach is not available to citizens of countries that are not a member of the Visa Waiver Program. To guarantee safe travel, they must undergo a comprehensive background check as part of a rigorous screening procedure.
Any citizen regardless of country of origin, who knowingly has a contagious illness such as HIV is prohibited from using this system. This is a preventative measure with a high priority for public health and safety.
Citizens of VWP nations who have visited Iraq, Sudan, Iran, or Syria after March 1, 2011, are ineligible to utilize the ESTA system. There are some very limited exceptions to this law for diplomats and military personnel.
A citizen of a VWP member nation who is also a citizen of Iran, Iraq, Sudan, or Syria is ineligible to use this system.
. Every passenger boarding an airplane or ship destined for the United States is obliged to obtain authorization for travel approval or risk being denied boarding. This critical safety safeguard assures the security of your visits to the United States. Therefore, this was insights into travelling safely from the UK to the USA.
TRAVELING TO THE UNITED STATES?
---
Do You Have U.S. ESTA VISA Travel Authorization? If You Have ESTA Application, Check if it is Still Valid!