TRAVELLING TO THE US WITH ESTA ITALIA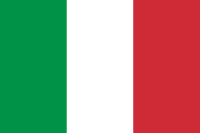 Italians may go to the United States with ESTA, easily obtainable travel authorization. Unlike US Visa requiring a strenuous process, interview with US Embassy, ESTA Italia is an easy, straightforward way of getting a permit for US entry.
Italia is one of 39 countries in the Visa Waiver Program that allows its citizens more accessible access to travel authorization.
1.

HOW TO APPLY

ESTA online application is a quick way Italian citizens can get a permit for traveling to the US. You will have to fill online form with personal information, address, travel info, and series of questions. Since 2020 it is obligatory to provide social media accounts, something that was optional until then.

There is a fee of 85 EUR, and when you finish with the application, the American administration takes around 72 hours to process. Who needs ESTA? All Italian citizens traveling by sea or sky must apply before their departure. Make sure you apply for ESTA on time, regardless of the fast resolving time. Some issues could appear, and you don't want to miss the flight. If you had to go instantly, there is still a chance your ESTA application could be approved quickly.

In that case, you can check ESTA online with your unique number, personal info and login information.
2.

IS ESTA BETTER THAN US VISA?

The main benefit of ESTA is how fast you can get it. While Visa approval can take months, you will know whether you can visit the US in three days. ESTA is meant for tourist, business and transit reasons, while Visa can have numerous visit purposes. Visa also gives you more rights and can last up to 10 years.

Getting ESTA means you have 24 months to visit America, and the maximum visit time is 90 days. ESTA is also much cheaper at 85 EUR compared to $160.

Aside from ESTA, it would help if you watched about passport validity for travel to the USA. Your main travel document must not expire six months after the return trip. There is a possibility of traveling with two passports if you have dual citizenship, or you have a new passport, and the old one will expire soon. ESTA Italia travel authorization doesn't mean you are automatically granted entry. You must pass Custom and Border Patrol, but you also have to monitor American Administration and their notifications about travel restrictions imposed due to COVID-19.
3.

FAQ
HOW TO APPLY FOR ESTA FROM ITALY?
ESTA application is an online process, and you can apply from anywhere with Internet access.
HOW LONG IS ESTA VALID?
You will have two years to take advantage of ESTA travel authorization, and you can stay three months on one trip.
CAN I GET ESTA IF MY VISA WAS DENIED?
No, you can't get ESTA with an unsuccessful Visa application, or with criminal records, past transgressions like staying too long in the US, deportation and others.
HOW MUCH WILL YOU HAVE TO PAY FOR ESTA?
Travel authorization requires a 85 EUR fee.
4.

SUMMARY

Italian citizens are part of the Visa Waiver Program and can ask for ESTA before travelling to the US. ESTA is a simple online application process that will grant you a two-year window of visiting the US. It's much faster and cheaper than asking for US Visa.
DO YOU NEED SOME HELP?
FREQUENTLY ASKED QUESTIONS: