DENMARK CITIZENS ESTA APPLICATION: APPLY FOR USA ESTA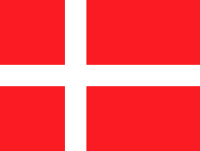 ESTA FOR DENMARK CITIZENS
Country: Denmark
ESTA required: Yes
The information below applies to Denmark citizens traveling to the USA.
1.

CAN DENMARK CITIZENS TRAVEL USING ESTA TO USA?

All Denmark citizens are eligible for ESTA online application system when seeking for authorization to travel to the USA.

This means whenever you want to visit the USA from Denmark it's not necessary to apply for a visa, you only need to use the ESTA application from Denmark.

However, certain rules apply to those traveling with ESTA rather than visa.

It's important to remember only individuals from VWP countries are qualified for ESTA, otherwise, one shall apply for a visa to travel from their respective countries.
2.

IS DENMARK A VWP COUNTRY?

The Visa Waiver Program is an automated program by the American government that includes different countries from all continents, whose citizens use ESTA for traveling to USA.

Denmark is among the VWP countries giving the Denmark citizens eligibility to travel using ESTA.

This is according to the current updates on the program because it keeps on changing.

More about the VWP is here.

It's of great importance to follow all the updates on the program as any changes could inconvenience your travel arrangements. However, at the moment Denmark's status has not changed.

Note: the ESTA is unnecessary if you have a valid visa for travel to the USA.
3.

WHAT YOU MUST KNOW WHEN TRAVELING FROM DENMARK TO THE US.

General travel regulations apply to Denmark citizens traveling to the US using ESTA as a travel authorization form.

These include:
Rules concerning traveling with medication
Baggage that is allowed to be carried on board
Background checks etc.
And the very essence of travel insurance for traveling.
4.

HOW IS ESTA DIFFERENT FROM VISA?

ESTA applies only to citizens of VWP countries who wish to travel to the USA for a period of 3 months therefore, do not need to obtain a visa.

Of course, individuals of non-member countries of the VWP program need to acquire a USA visa for traveling purposes.
5.

WHEN DO I NEED VISA?

Usually, the visa applies to individuals from countries that are not members of VWP program but here are some of the cases you require a visa even if you still are eligible for ESTA.
You are planning for a stay of more than 90 days in the US.
If you are traveling for reasons different from tourism, transit or business.
If you are convinced that any of the Immigration rules and Nationality Act apply to you, you need a non-immigrant visa.
You arrive in the US abroad a VWP non-signatory air carrier.
6.

IF A DENMARK CITIZEN HAS TWO PASSPORTS, WHICH ONE SHOULD BE AVAILED IN ESTA APPLICATION?

Individuals with two passports shall use the one of VWP country to apply for ESTA. However, there might be eligibility problems due to different background results providing contrasting information barring you from this form of travel authorization.

Only VWP countries valid passports can be used for ESTA application online.

With more problems or specific questions related to two passports travel to the USA, visit the nearest US embassy for expert advice on the legal US immigration.
7.

WHEN TO APPLY FOR ESTA?

It is advisable to apply for an ESTA at least 72 hours before departure to the USA. Even so, the application can be submitted any time prior to travelling.

The 72-hour window is to enable you to avoid any problems with your documentation being accepted on time and it's important to bear in mind it only takes minutes to get an answer to your acceptance or declination.
ADDITIONAL INFORMATION
The ESTA (Electronic System of Travel authorization) as regulated by the US provides legality to US visitors under VWP taking into account regulations governing how the ESTA works.
HOW LONG IS ESTA VALID FOR?
The ESTA is valid for two years after acceptance of the application or until the expiration date of the passport for the ESTA holder.
You are allowed to visit the US multiple times within the two year period of validity but not for more than 90 days for each visit.
You can use a simple online form to check your ESTA validity.
Upon expiration, you are required to apply for a new travel authorization.
After an online application for ESTA, the authorization answer is normally provided in at least 3 business days.
ВАМ ПОМОЧЬ?
ЧАСТО ЗАДАВАЕМЫЕ ВОПРОСЫ:
Конфиденциальность и безопасность