---

How safe is it in Seattle? Top 10 Most Dangerous Locations!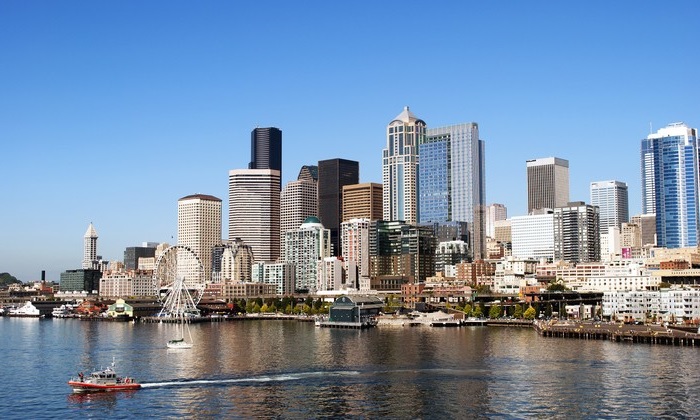 Seattle is well-known for its wet weather as well as its crime rate. Nonetheless, in both circumstances, they are rated as rather ordinary. As a result, Seattle's crime rate is insufficient to label the city dangerous. This "Emerald" city is well-known as a retreat for many nature enthusiasts, but it is also well-known for its diversified food scene.
Despite the fact that the crime rate is high, Seattle is frequently ranked as one of the top 10 best places to live in the United States.
Top 10 Dangerous Places in Seattle
The following are the most hazardous areas of Seattle:
1. South Park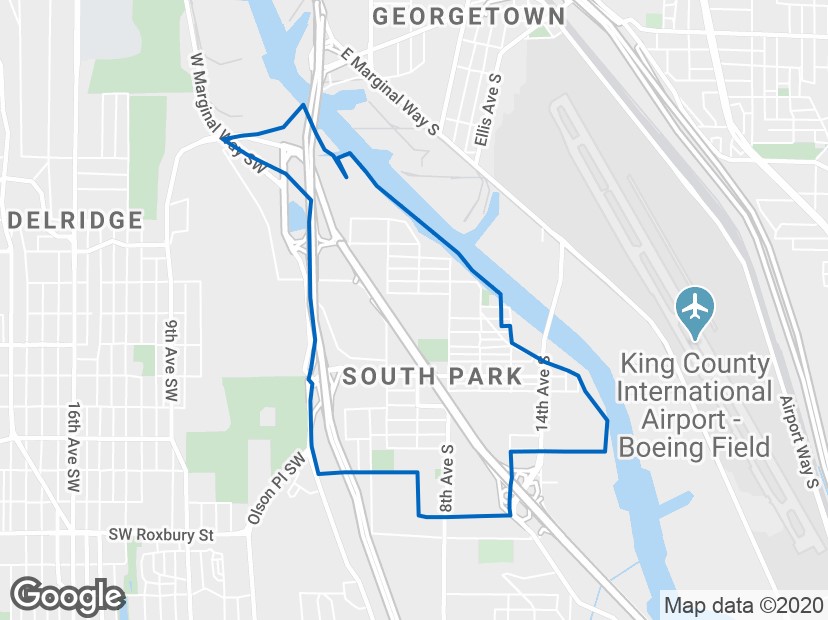 With a population of 3,549 people, this West Seattle neighborhood is regarded as one of the city's most diverse. The difficulties, though, are the constant crimes. Rape, theft, vandalism, and gang violence have all been reported. Shootings increased by more than 300 percent in 2017 compared to 2016. By 2018, crime had risen by a further 21%. According to accounts, the police in this community are overburdened and understaffed.
Only two bus routes go through this neighborhood: the 132 from Downtown to Burien TC and the 60 from Westwood Village to Broadway. Though not the most pleasant of commutes, muggings and pickpocketing are rare. This eliminates the risk of relocating with cash.
The total crime rate in this neighborhood per 100,000 people is estimated to be 9,198, with a property crime report of 8,520. South Park has 78 percent more violent crimes than the national average. This prompts the recommendation to only explore by foot or bike during daytime hours. Females should only go in groups and never at night alone.
TRAVELING TO THE UNITED STATES?
---
Do You Have U.S. ESTA VISA Travel Authorization? If You Have ESTA Application, Check if it is Still Valid!
2. Belltown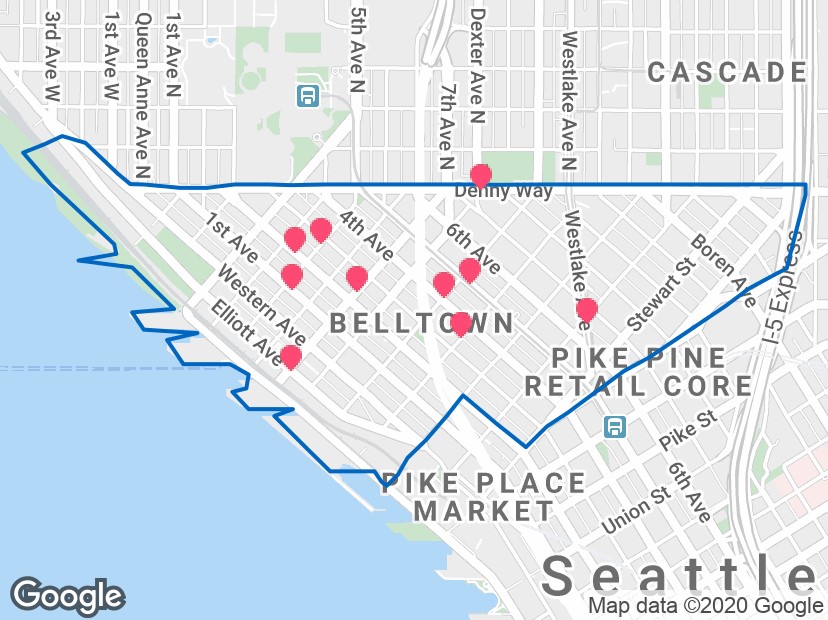 The shoreline and Sculpture Park are two of the amazing characteristics in this area of 10,468 people. It was formerly one of Seattle's poorest neighborhoods and is now one of its most densely inhabited districts. Known for heinous crimes such as stabbings, shootings, post-clubbing violence, and drug use. This drug activity is quite visible at night at the dog park around 2nd/Bell.
Belltown has a 138 percent higher crime rate than the rest of Seattle. As a result, locals frequently express their dissatisfaction with the city's lack of support for the police. Commuting to the airport is made simple by the availability of choices such as bus, Zipcar, taxi, and light rail. However, Third Avenue, where the buses go, is infamous for nasty individuals who promote small crimes. As a result, cash handling is discouraged. Walking or riding at night along 2nd Avenue between Lenora and Bell is not recommended, especially for women going alone to Seattle.
Late at night, the neighborhood between Blanchard and Bell in Belltown has been known to be a hotspot for narcotics, robbery, and violence. The increased number of foot patrols in this region has not yet led in reformations, however there are a few hotels in the neighborhood with expensive protection.
According to statistics, Belltown is safer than 0% of the cities in Washington.
3. High Point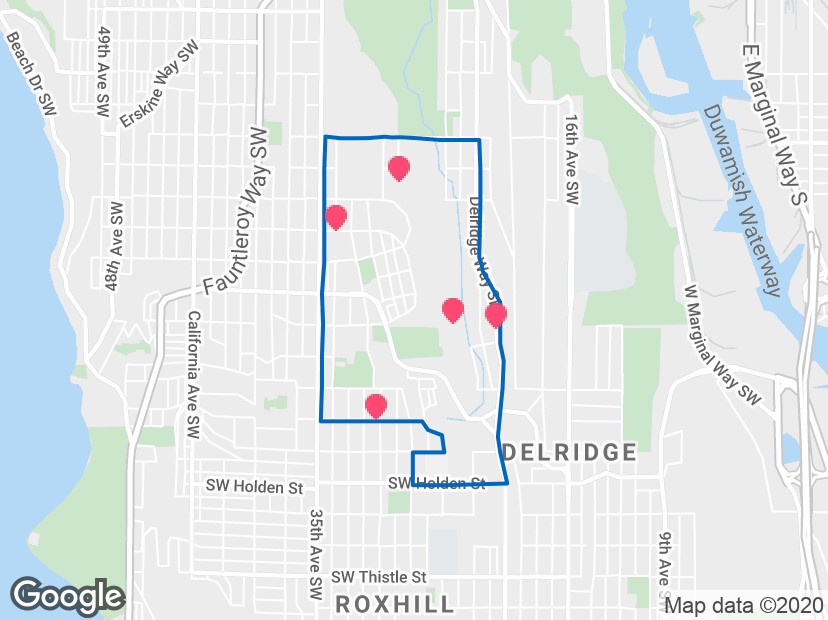 With a population of 7,820 people, this area is located on the southeast fringe of West Seattle. It had a bad reputation a decade ago, but crime numbers have decreased over time. Residents attribute the expansion to the establishment of several low-income 'projects' neighborhoods.
This neighborhood has a lot of security and patrolling police officers that keep the area secure and walkable. However, this is not the case while strolling about late at night. High Point has a crime rate that is 72% higher than the national average, with violent crimes being 120% higher. Tourists and women are consequently encouraged to travel in groups at night. Because there have been few documented occurrences of muggings on public transportation, it is safe to keep cash on you when travelling.
4. South Delridge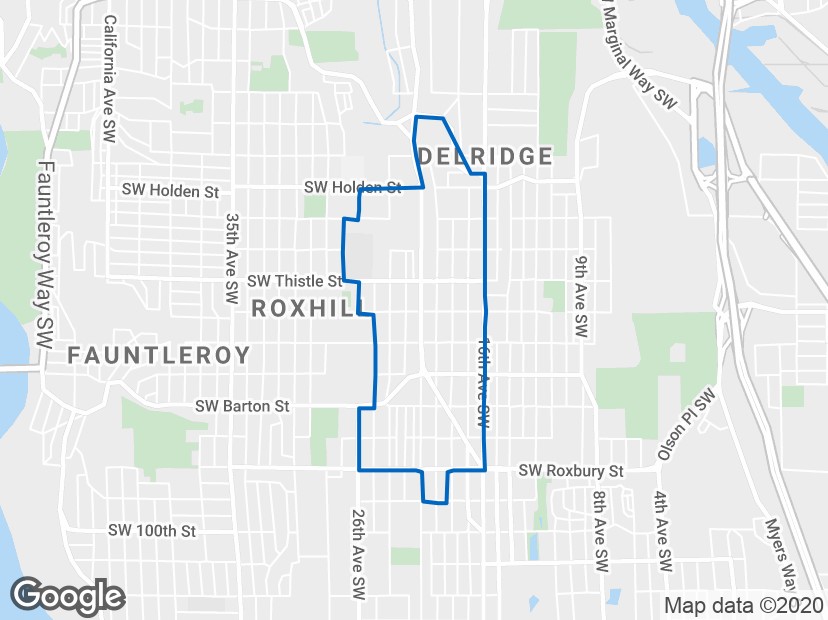 This area, which has a livability score of below average, is home to 6,231 people. The majority of crimes recorded in South Delridge are either assault or theft. According to Spot crime, 137 thefts and 53 assaults have occurred in the months since May 2020. The presence of the police in this area is only seen in a few reports of crimes such as burglary and vandalism, with 14 and 12 incidents, respectively.
Buses and taxis are reasonably crime-free, according to the 19.3 percent of the neighborhood's inhabitants that use public transportation. Cash, handbags, and credit cards do not go missing when you close your eyes. Exploring on foot, even after late, is just as safe. Female visitors may generally travel alone.
5. White Center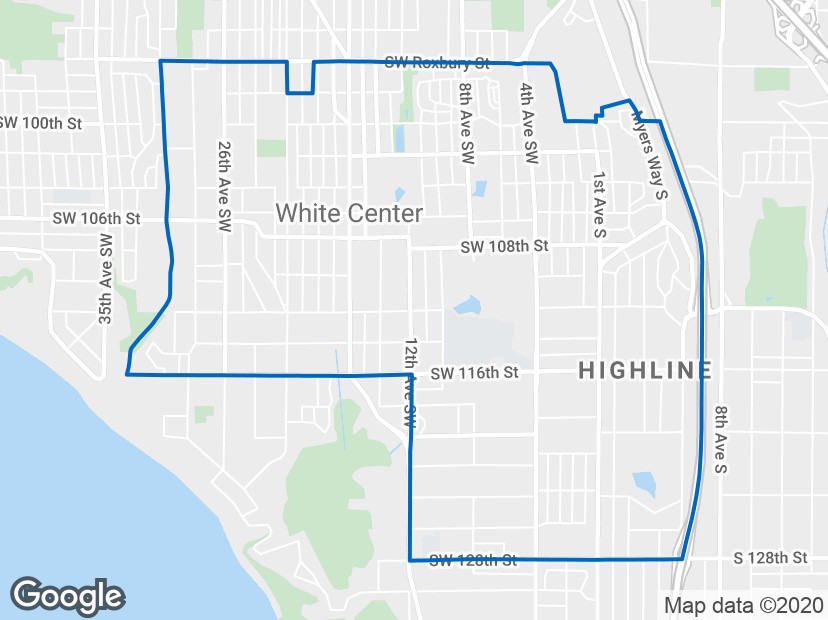 It has a population of 15,306 people and is located between West Seattle and Burien. When compared to other parts of Seattle, this neighborhood is less crime-ridden. Every year, crime seemed to have reduced by 14%. Only 378 violent crimes out of a total of 3,948 are 1% lower than the national average, while the overall crime rate is 53% higher.
Even while violent instances are rare, they provide cause for alarm. There have been stabbings at the bus stop and weapons killings outside the Taradise Cafe on 16th, but the police presence appears to be enough. The neighborhood is easily walkable, allowing girls to explore at any time of day or night.
Residents who use public transportation report no crime during or after their trip. Going to hotels is secure enough, as is travelling with significant quantities of money.
TRAVELING TO THE UNITED STATES?
---
Do You Have U.S. ESTA VISA Travel Authorization? If You Have ESTA Application, Check if it is Still Valid!
6. Northgate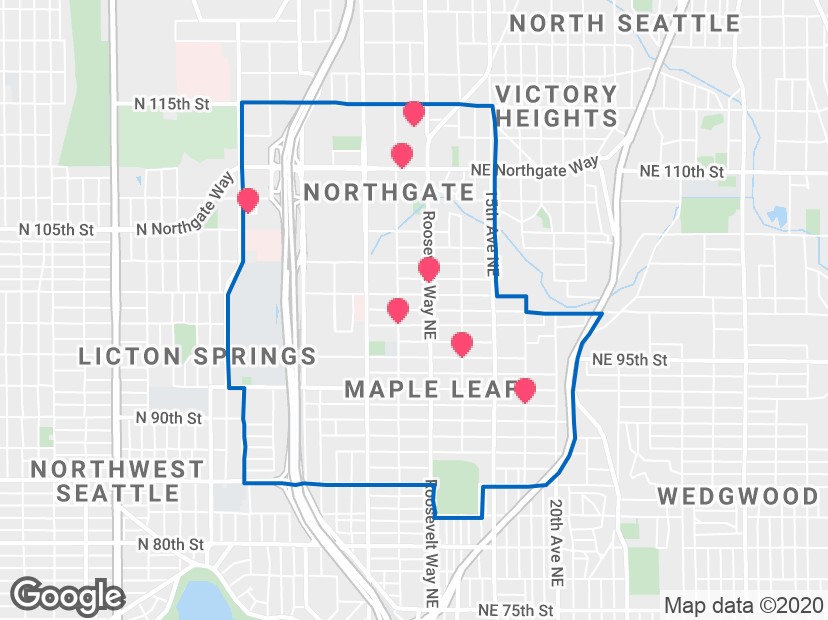 This neighborhood is home to just 4,283 individuals. Northgate reported 67 violet crimes in a three-year examination of violent crimes by Seattle police in 2013, with an emphasis on robberies, drive-by shootings, and killings. Robberies predominate along Northgate Way between Third and Fifth Right. Despite its low crime rate, this area is infamous for auto break-ins. In 2018, property crime accounted for 10,714 of the overall crime report of 12,280. As a result, while touring the area during the day or at night may be safe for tourists and solitary female travelers, it may not be safe for your car. This neighborhood is patrolled by the police on a daily basis.
The Northgate Transit Center, which runs buses to various locations across the city, has had few or no crime reports in years. Because pickpockets and panhandlers are few, cash handling is risk-free. Hotels around this neighborhood provide excellent security for travelers that choose to stay.
7. North Delridge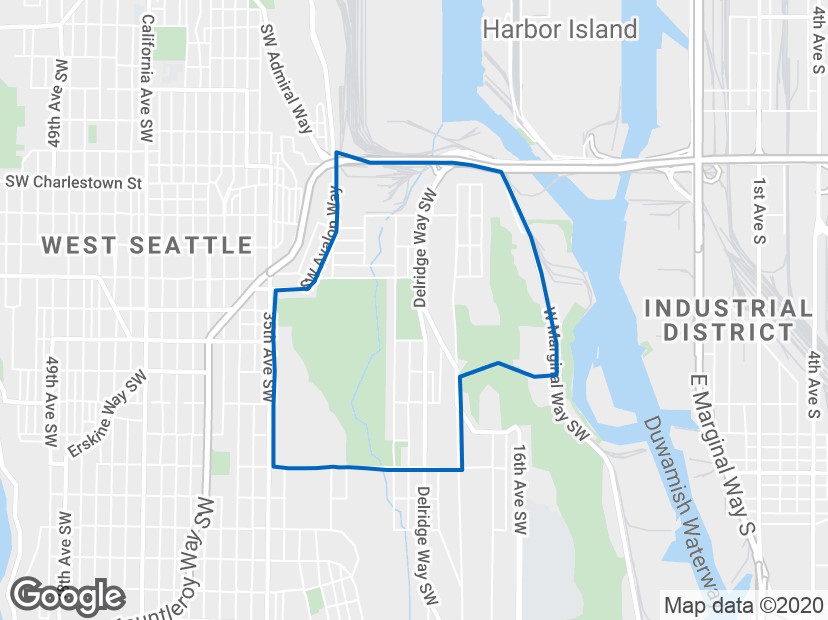 With a population of 4,280 people, this not-so-vibrant area has a bad reputation. Despite being 10% lower than the Seattle average, the crime rate is 104% higher than the national average. Theft, burglary, and vandalism are the major culprits, making this neighborhood one of Seattle's most dangerous. Okay, the police patrol in this neighborhood is consistent.
Meanwhile, certain areas are said to be dodgy at night, decreasing walkability security. Females are consequently recommended to seek group movements rather than walking alone. The bus system has zero incidents, and high-traffic regions have minimal knowledge of small criminality. Coins, cash, and keys will all remain in place when you jaywalk. Hotels are also advised to remain secure.
8. First Hill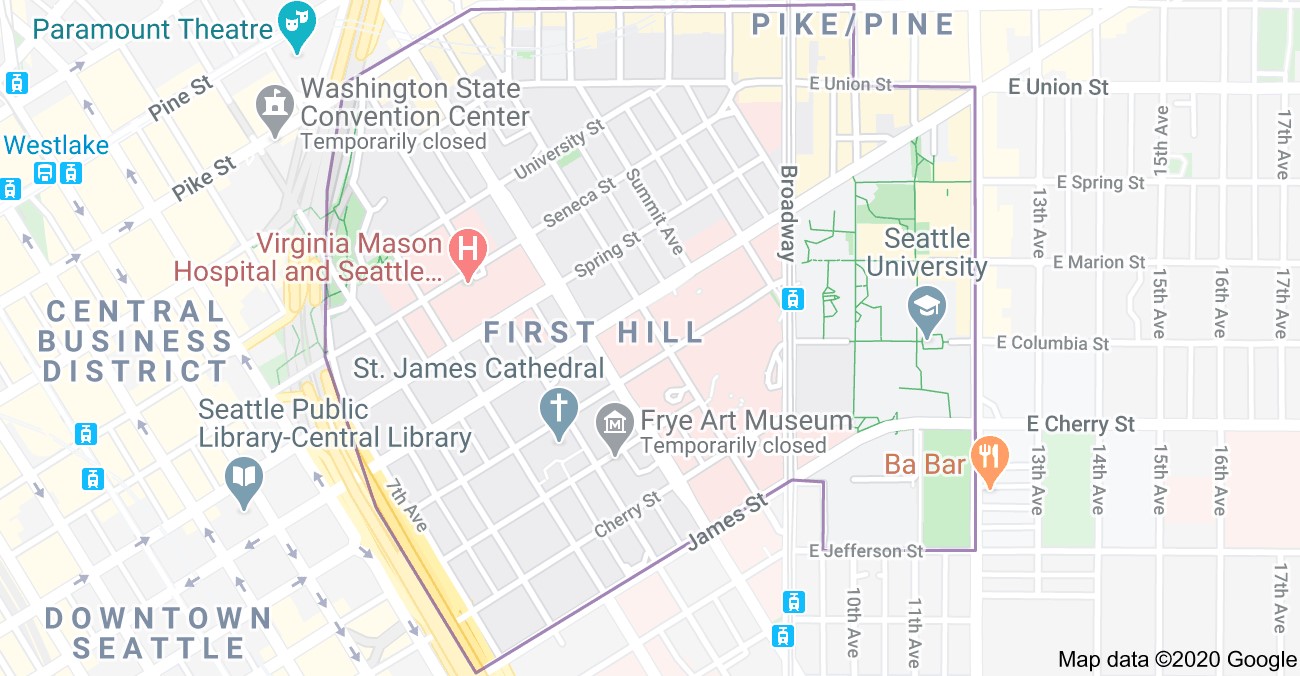 Property crimes have mostly affected a neighbourhood with a population of 12,112 people. Property crime accounts for 10,420 of the overall crime estimate of 12,286. Despite the plethora of clinics and hospitals, this neighbourhood is known as "Pill Hill."
Mugging and violence are rare in the United States. Wads of cash can therefore be transported throughout a commute. Walking about at night is also relatively safe, especially for girls. During the day, First Hill is so congested that safety is ensured. The police presence, which is scarcely evident in this scenario, is acceptable. Residents of First Hill have a one in nine probability of becoming a victim of crime.
9. Georgetown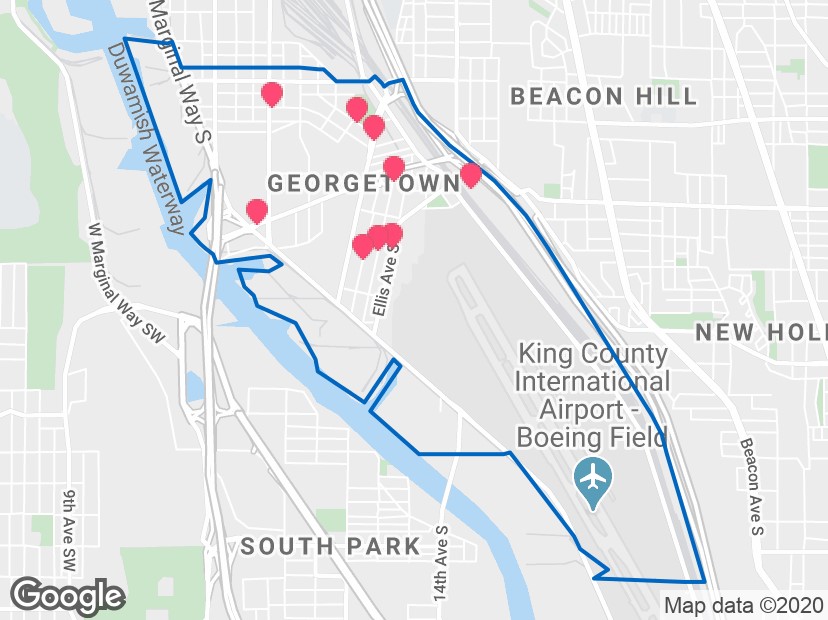 This area has a population of 2,000 people and a total crime rate of 6,486 per 100,000 people. This is 151 percent over the national average. This area saw 148 thefts, 50 burglaries, and 37 stolen autos in the first six months of 2018. Residents think that the high number of crime in the area causes the police to focus aimlessly, resulting in slow reaction times. However, because to its walkability, this neighborhood is safe to explore on foot or by bike at any time of day, whether for a lone female or a first-time visitor.
In Georgetown, you have a 1 in 15 chance of being a victim of a crime. This covers densely populated locations. Petty crime instances are decreasing, thus cash and wallets may be transferred around.
The Edgewater and Inn at the Market are two hotels nearby with safety recommendations.
10. International District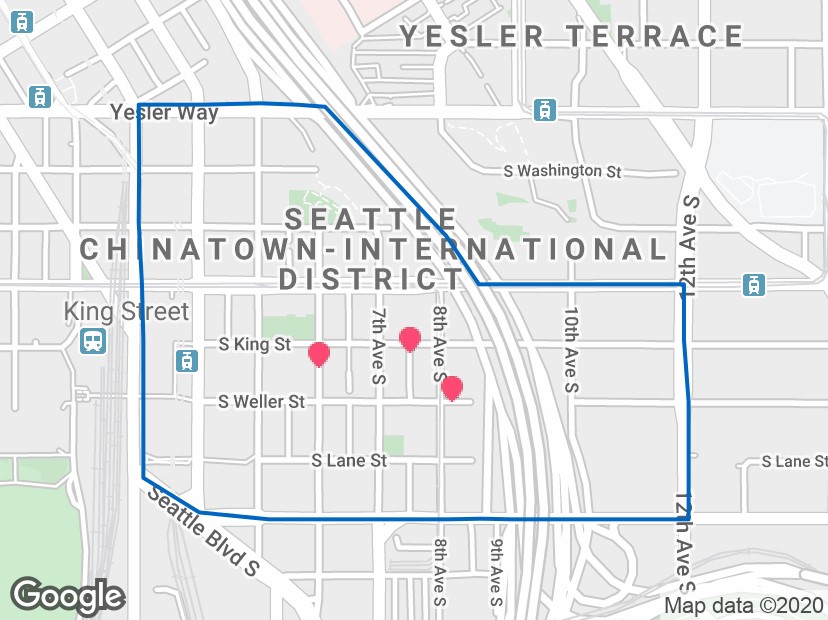 A neighborhood populated mostly by Asians, followed by African Americans, is noted for a number of cultural landmarks that reflect the community's rich variety. It has a population of 6,222 people with a crime issue. The bulk of criminal incidents occur near public transportation, where there is a significant homeless population. Prostitution, drug trafficking, and panhandling have all been reported. There hasn't been much information on police patrol. Priceless things, cash, and wallets would be safer kept in houses than than carried around.
Walking about during the day is safe, but not so much late at night in this neighborhood. Women and visitors are advised to be cautious in their movements. The crime rate is 170 percent higher than the national average, with violent offences being 113% higher.
City Hostel is one hotel in the neighborhood with strong safety ratings, as are a few other neighboring hostels.
Crime Situation in Seattle
According to the FBI crime report for 2019, Seattle has an almost minuscule violent crime rate when compared to the data for property crime rate. Property crime per 1,000 residents is 53.5, accounting for 88.6 percent of overall crime reported. Is Seattle, nevertheless, a hazardous city? Theft has emerged as a persistent criminal problem that must be addressed.
Top 10 Bad Neighborhoods in Seattle
What are Seattle's terrible neighborhoods?
1. Rainier Beach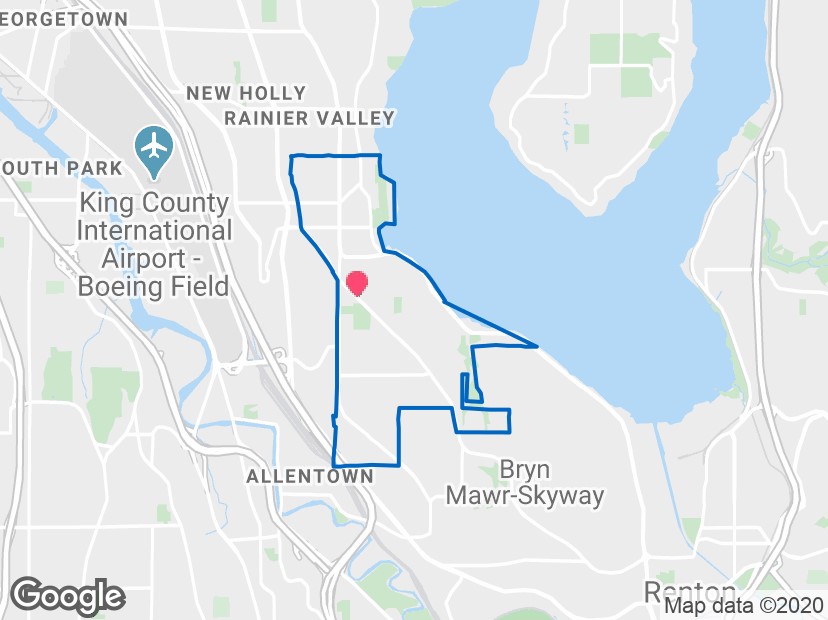 This area has a population of 15,358 people. It is a well-known hotspot for gangster and thug activity, so seeing a gunshot is a distinct possibility. Alleys are perilous at night, especially between 11 p.m. and 2 a.m. Exploring on foot during the day is OK, but not at night, especially for females. This neighbourhood has a lot of crime, which leads to people being robbed for money on public transportation. The police presence in this area is minimal. One in every 18 people becomes a victim of a crime.
2. Riverview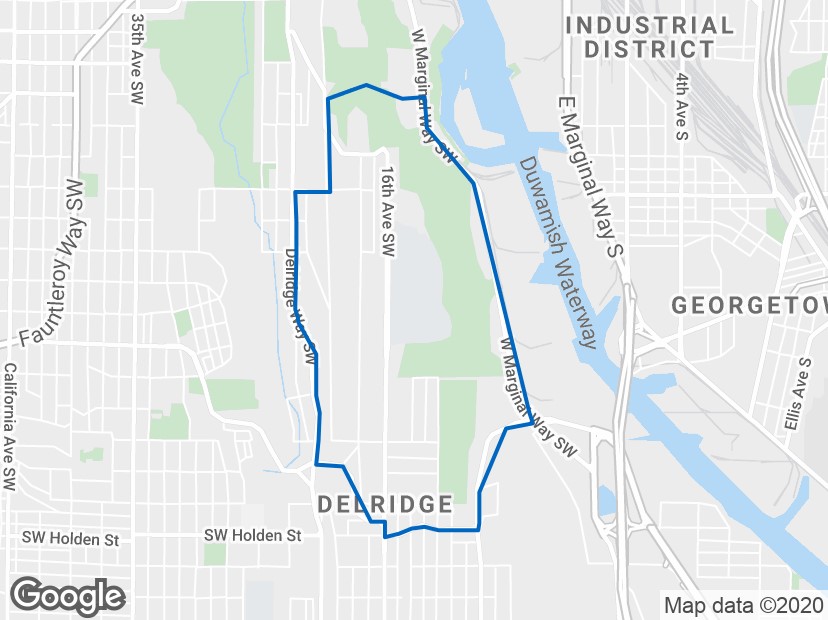 This neighborhood is home to 3,508 individuals. While the crime rate is 37% lower than the Seattle average, this area is plagued by property crimes. Property crime accounts for 93 percent of total crime (3,690). Patrolling cops are hard to come by. It is safer to explore Seattle's poor areas during the day than at night. Ladies who like walks are urged to do so before dusk, but should only stroll in groups after that. It is preferable to avoid handling large amounts of cash, especially when in transit.
The Grand Hyatt, Embassy Suites, Hyatt House, and a few more hotels in the area attest to the safety of hotels. This is not one of the Seattle neighborhoods to avoid.
3. University District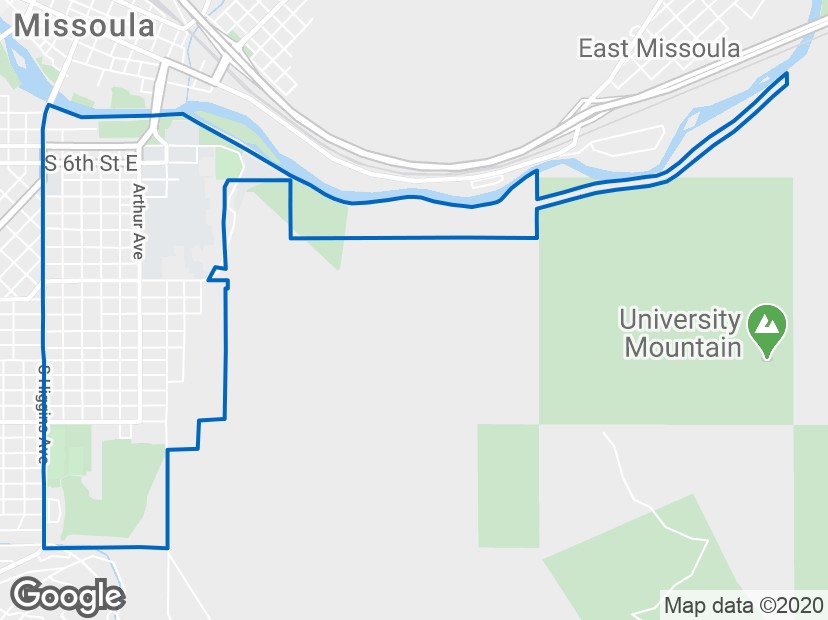 With one of Seattle's greatest populations, this area with around 27,000 people is far from safe. It is infested with gangbangers and a large concentration of drug dealers. The north, from 47th to 50th, is the least safe part of the neighborhood, with occasional stabbings and muggings. It is also possible to be robbed when travelling by bus on any of the routes.
The University district, on the other hand, has police patrolling on bikes every day or giving walking escort inside a designated area. If you are a girl and do not intend to stroll around late at night or with large sums of money, you should be OK. Crowne Plaza Seattle and Hyatt Regency Lake are two of the most secure hotels in the area. Any citizen has a one in fifteen chance of becoming a victim of a crime.
4. Lake City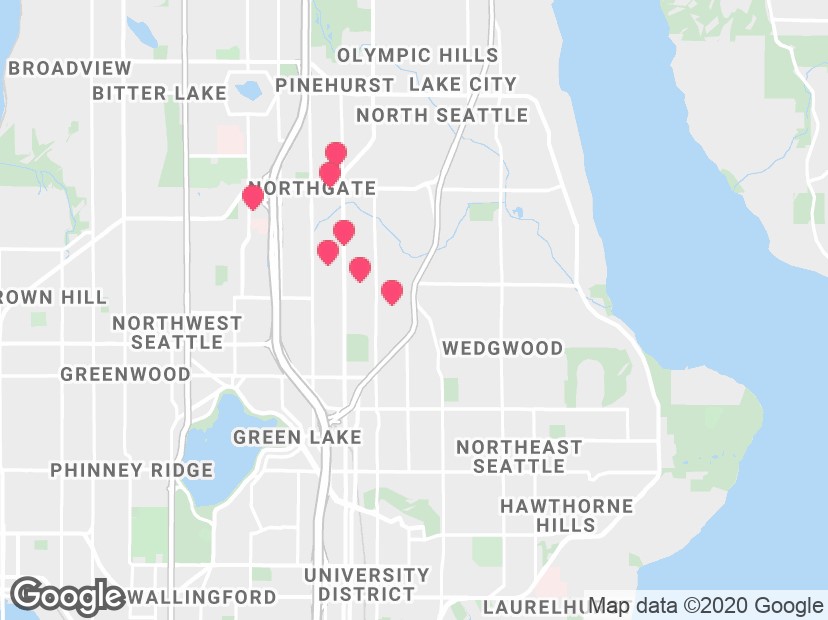 This area has minimal criminal incidents, with drug trafficking and gang activity remaining low-key. It has an overall crime rate that is 83% higher than the national average, but a daily crime rate of 14.84 per resident. This makes night travel dangerous, especially for single female travellers. Buses and taxis are usually safe modes of transportation, as is using cash.
The safest parts of this neighborhood are three to four blocks off Lake City Way. The motels in this area are highly recommended. There is a 1 in 19 probability of becoming a victim of a crime here.
5. Capitol Hill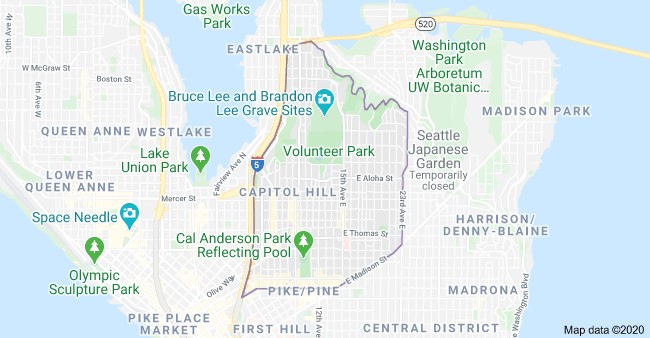 This 37,489-person area used to have a lot of open drug selling and prostitution. In 2018, violent crimes such as rape, homicide, robbery, and assault increased. This rate of violent crime is 143% greater than the national average. The police presence in this neighborhood is not as strong. Walking home alone at night via a park, Cal Anderson, or the lower hill is not a good idea. This is true unless you are a girl in a bigger group. Even public transportation isn't as secure as it should be. The possibility of being robbed of money exists. Hotels, on the other hand, are seen as having adequate security.
6. Ballard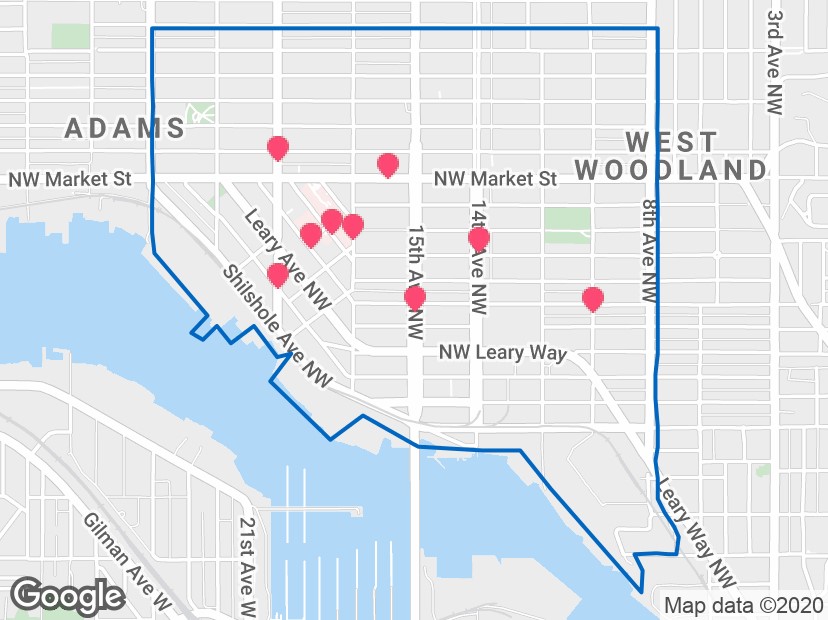 The population of this neighborhood is 16,713. The most serious problem here is a lack of police capability. The recorded crime rate is 26% greater than the Seattle average. Late-night exploring becomes a dangerous pastime, especially for girls. Daytime is sufficient. While public transportation is generally safe, it may necessitate extra precautions for cash and other valuables. In addition, hotels in this area are typically regarded as safe. This responds to the question, "Is Seattle safe?"
7. Burien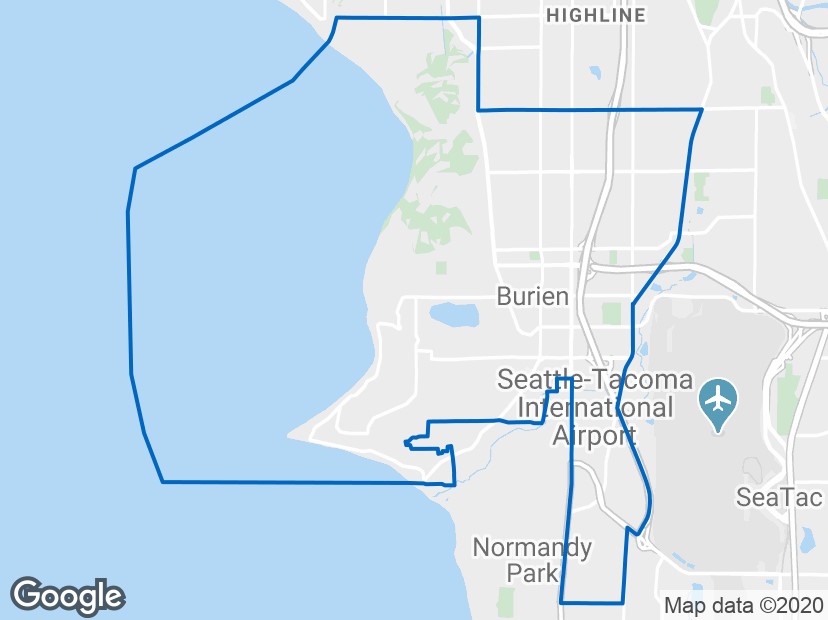 Despite having a livability rating of 65, which is considered below average, this area is home to 50,187 people. Property crime accounts for 3,641 of the total crime rate of 3,991 per 100,000 persons. The sections around Ambaum Blvd, at 128th, and farther north are not the most desirable. The police presence in this neighborhood is scarce. Visitors and ladies are advised not to stroll through the neighborhood without accompanied, especially at night.
The safety risk of taking the bus and carrying wads of cash is lower than predicted.
8. Beacon Hill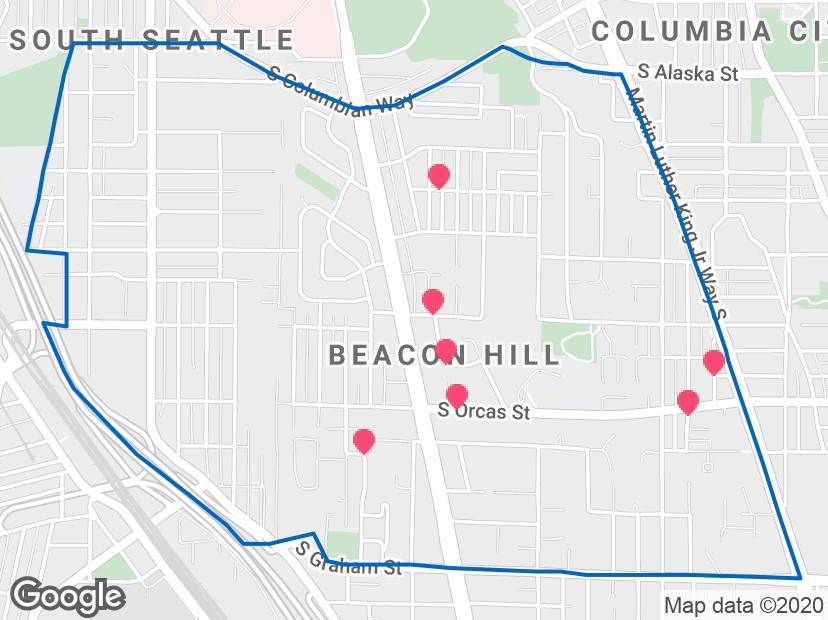 With a crime rate that is 148% higher than the national average, you have a 1 in 14 risk of becoming a victim of crime in this area. Beacon Hill is most known for being the former headquarters of Amazon.com. Crime has decreased in this neighborhood's north, south, and center areas throughout the years. The use of cash has grown safer on public transportation, and small crimes such as pickpocketing have decreased. Even for girls travelling alone, exploring on foot throughout the day and night is safe. It is reasonable to state that the hotels nearby have excellent safety ratings.
9. South Lake Union
There are 6,331 individuals in this neighborhood. Property crime is the most prevalent of all crimes. Total crime per 100,000 individuals is 10,760, with property crime accounting for 9,140. In this location, the various bus stops have reported few or no incidents endangering safety, especially when using cash to get to any of the hotels rated safe. Neighborhood exploration is possible on foot, and movements are permitted throughout the day for solitary female tourists. This goes to show that the answers to the questions "Is Seattle safe for tourists?" and "Is Seattle safe at night?" are correct.
10. Brighton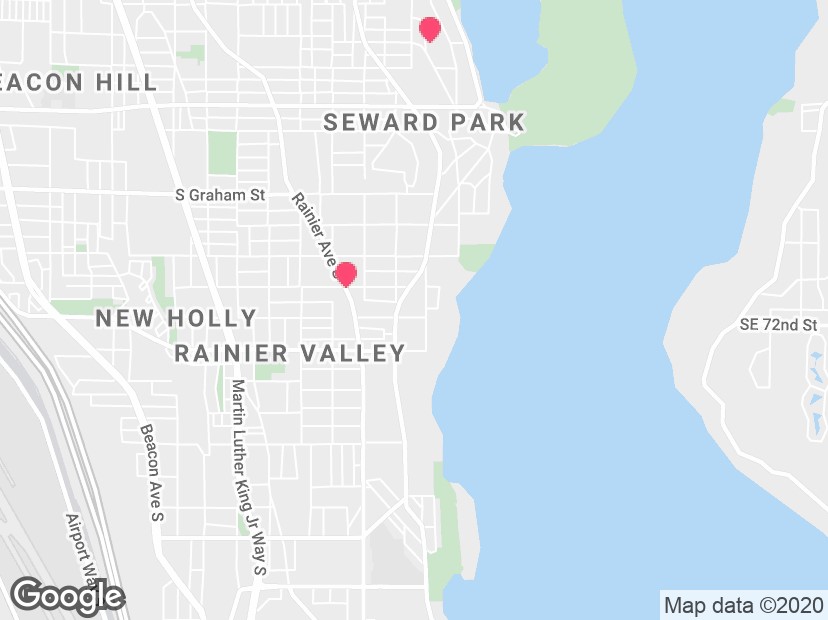 With a population of 8,225 people, this very varied area has less recorded crimes. Property crimes remain the most common, accounting for 3,216 of the 3,969 total offences. This does not result in increased police patrol in the area. Aside from shady areas at night, which are examples of locations to avoid in Seattle, it is quite safe to take walks as a girl in the neighborhood. Public transportation and local hotels are also highly recommended, and carrying cash is rarely dangerous.
Conclusion
Despite a substantially higher percentage of property crime, Seattle maintains a low overall crime rate. It is a safe metropolis with a few hazardous sections, same like the other major cities. And the major reconstruction that will completely turn the area into a better one is still happening. Visiting the city, on the other hand, necessitates being mindful of your surroundings.