---

Is it safe in San Francisco? Security, crime, and places to avoid!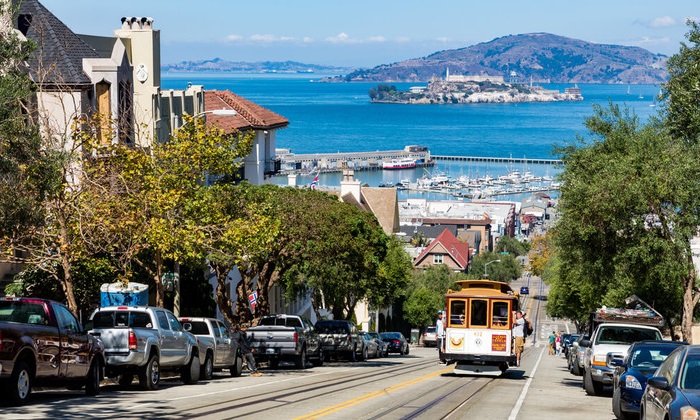 San Francisco is a huge city, ranking around the 13th biggest in the United States. It is also one of the most visited and toured destinations, as well as a traveler's favorite. It boasts dazzling lights, great vistas, and an incredible food culture. And, at the same time, automobile break-ins are taking place.
Although not violent, San Francisco's principal crime is nonetheless a force to be reckoned with. Being alert means being aware of criminal areas and signs. So, these are the top neighborhoods listed in the red zone.
Top 5 Most Dangerous Places in San Francisco
Here are a few of San Francisco's hazardous neighborhoods:
1. Mission District
This district, sometimes known as "The Mission," is home to 55,009 people in San Francisco. This area used to be dominated by violent crime less than a decade ago. And, to bust your bubble, the majority of crime occurred during business hours on major thoroughfares, rather than in seedy-looking street hideouts.
Crime was concentrated on 16th Street, Mission Street, and Potrero Avenue/22nd Street. Gang and gang killings, shootings, prostitution, and drug activities were more common around BART. The SFPD Crime Map indicated a total of 1731 assaults, 774 robberies, and 1079 car thefts between November 2009 and January 2010. The police agency was able to sweep through year after year, lowering the rate for violent crime to 1,632 per 100,000 people in 2018 and 8,687 for property crime. You have a one in ten risk of becoming a victim of a crime in Mission District.
Muggings have become more common, thus public transit and trips should be treated with caution for cash and valuables. Walking alone at night is not something that should be done, especially at 16th and Mission. Areas like as South Van Ness are also to be avoided, despite the fact that the Mission of today is very different from that of a decade ago. Unfortunately, there are no reputable hotels nearby.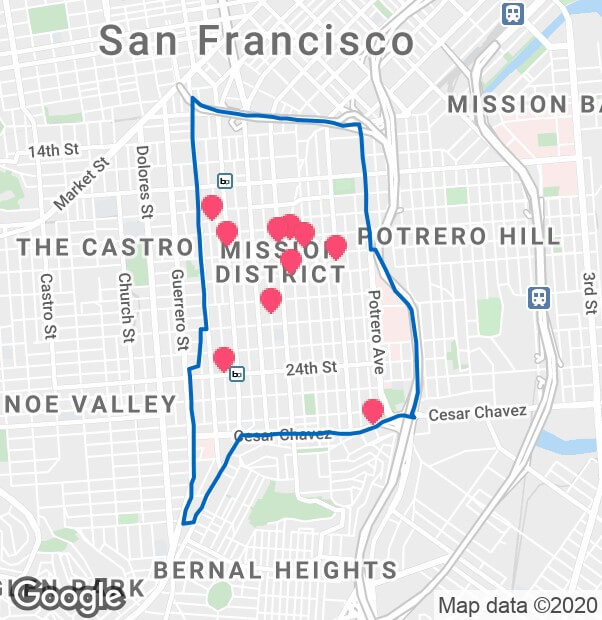 TRAVELING TO THE UNITED STATES?
---
Do You Have U.S. ESTA VISA Travel Authorization? If You Have ESTA Application, Check if it is Still Valid!
2. The Tenderloin
This downtown San Francisco area is home to around 25,067 individuals, including a large homeless population. While this neighborhood is not inherently unsafe, the principal crimes are drug use and property offences. This neighborhood is unsafe because of the accompanying violent crime.
The central position of this area, combined with the mix of crimes, contributes to its terrible image. Traveling by public transit will expose you to panhandlers and muggers, so keep an eye on your cash and wallets.
Despite the presence of police patrols, they appear to go unseen. By 2019, assault had grown by little more than 2%, while homicide had increased by 11%. Tenderloin had 133 percent more gunshots in 2019 than in 2018, although robberies fell by 13 percent.
One piece of advice: never stroll alone in the Tenderloin at night, male or female. During the day, it is vital to be aware of your surroundings and draw as little notice as possible. A hotel recommendation would have been ideal, but none have received many positive reviews.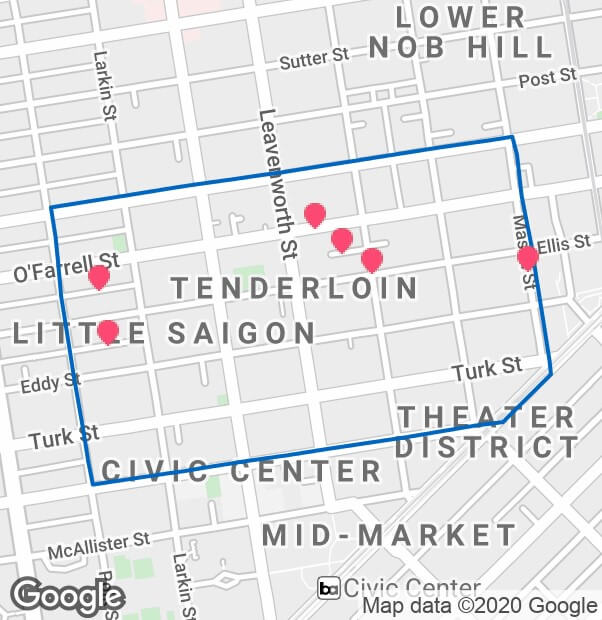 3. Western Addition
The population of this neighborhood is 52,616 individuals. Property crime accounted for 92.7 percent of the total predicted crime of 8,407 per 100,000 people in 2018. The overall crime rate is 226 percent higher than the national average. Few crime-ridden areas stand out in this community. There's Jefferson Square Park, which was formerly one of the most hazardous in the city. The areas around Webster and Hayes are also said to be hazardous.
Car break-ins occur more frequently than they should, unaffected by police presence. Because public transit attracts muggers and panhandlers, cash safety is an important consideration. There are no security issues when riding or walking throughout the day, however the same activity should be avoided after nightfall. Female guests travelling alone should exercise cautious. In Western Addition, your chances of becoming a victim of crime are 1 in 12.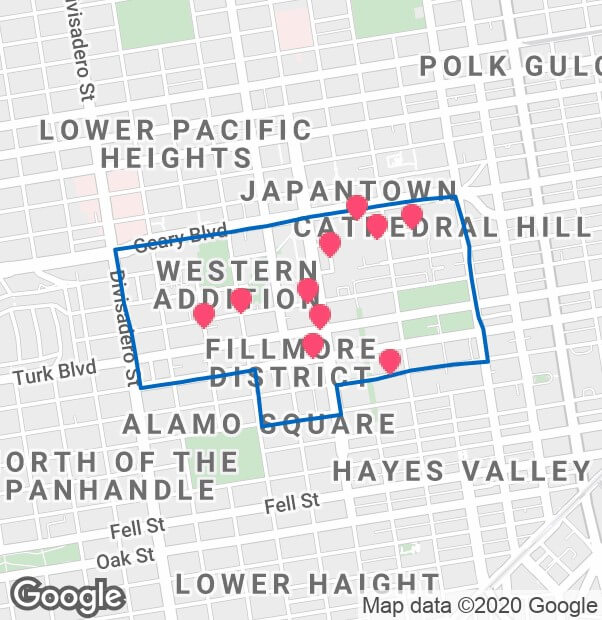 4. Bayview
This neighborhood of 35,739 individuals is home to one-fifth or more of San Francisco's black population. The most crime was recorded on Hunter's Point, which is the silent core of Bayview. Statistically, despite having just around 5% of San Francisco's total population, Hunter's Point is responsible for at least 20-30% of the city's total killings each year. In 2004, Hunter's Point was home to 50 percent of all killings in the city. This is the primary reason why Bayview is one of San Francisco's worst neighborhoods.
The most common crimes to be on the lookout for are drug selling and gang criminal activity. As a result, violent crimes increased by 295 percent in 2018 compared to the national average. The police, on the other hand, are perceived to be irresponsible in their jobs since they are slow to respond. Even public transportation is risky for cash handling.
The less crime that is observed or reported, the closer you are to the West and North. However, as you travel south (Hunter's Point) and east (Visitation Valley), you will begin to experience criminality in many forms. When walking through the area at night, always walk in groups, especially if you are a solitary female traveler. You have a 1 in 15 risk of becoming a victim of a crime in Bayview.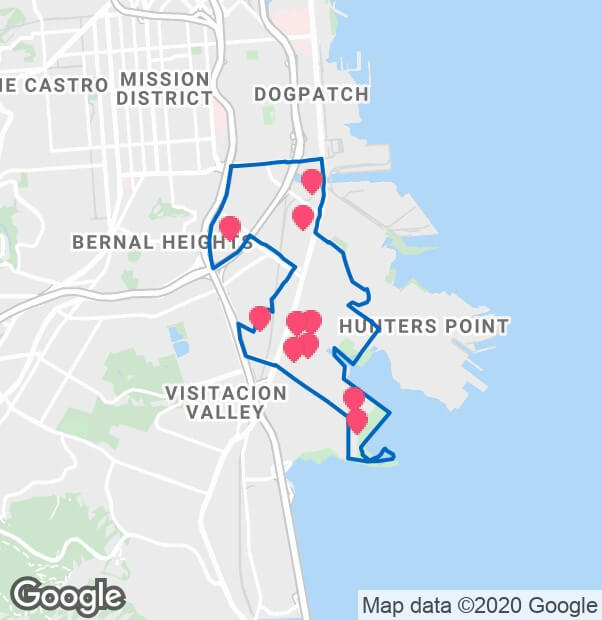 5. Potrero Hill
This is a neighborhood with a population of 13,448 people. This is one of the most hazardous areas in San Francisco. The high prevalence of property crime gives this area a F grade. The order of concern for property crimes is theft, burglary, and car theft, according to statistics. Car break-ins have recently been on the rise, according to reports. Robbery and assault are the kind of violent crimes that the police are actively pursuing.
Pay close attention to criminal areas. When approaching the bottom of the slope, it seems sketchy and run-down, which might be a warning sign of danger. Although this does not make walking walks during the day or night risky for either solitary female visitors or tourists. But it's useful to be informed. Public transportation is always safe, and cash is always safe to carry about. You have a 1 in 11 risk of becoming a victim of a crime in Potrero Hill.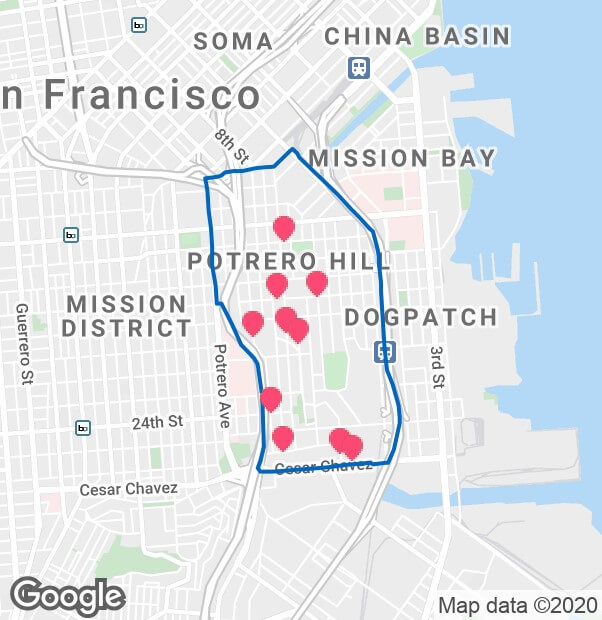 TRAVELING TO THE UNITED STATES?
---
Do You Have U.S. ESTA VISA Travel Authorization? If You Have ESTA Application, Check if it is Still Valid!
Crime Situation in San Francisco
According to San Francisco's crime dashboard, robbery and assault declined by 1.7 percent and 2 percent, respectively, in 2018. They fell by another 3.1 percent and 3.9 percent at the end of 2019. Motor theft declined by 13.6 percent in 2018 and grew by 1.3 percent in 2019. Burglary increased by 13.1 percent in 2018 but decreased by 13.3 percent in 2019.
Robbery and assault rates fell further in the first half of 2020, to 16.9 percent and 18.9 percent, respectively. Burglary grew by 41.9 percent from 3,421 reported incidents in 2019 to 4,857 in 2020, while vehicle theft increased by 33.3 percent from 2,928 reported incidents in 2019 to 3,904 in 2020.
This is just one example of how violent crime has decreased while property crime has increased in San Francisco during the last five years.
Top 5 Safe Places in San Francisco
San Francisco is it safe? Here are a few San Francisco safe zones to be aware of:
1. Pacific Heights
With a population of 19,716 people, this area boasts low crime rates. Violence is considered to be 31% lower than the national average, while Pacific Heights is said to be safer than 49% of California communities. This area provides a pleasant and peaceful vibe in general. Crime happens, albeit at a lower rate than the national average for both violent and property crime. Walking or biking may be done at any time of day, and certain hotels, such as The Hotel Drisco, come highly recommended for their safety.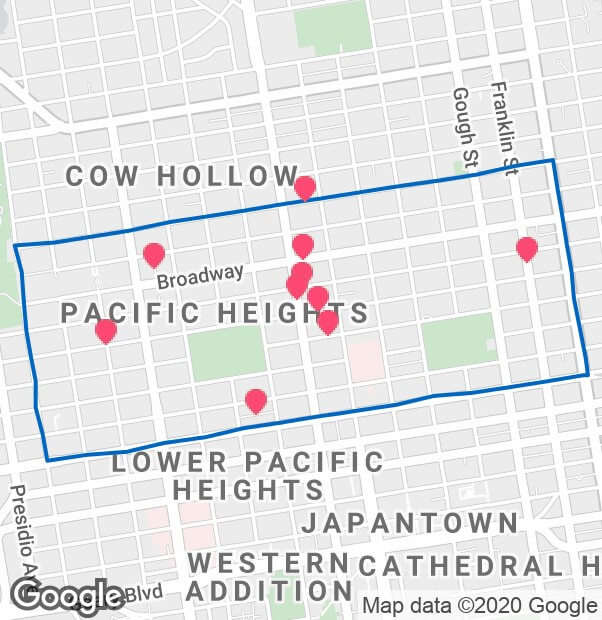 2. Nob Hill
The crime rate on this side of San Francisco is 33% lower than the national average. So far, crime has decreased by 10% year over year. The 21,931 individuals who live in century-old dwellings in this area enjoy exceptional serenity and security. According to the data, Nob Hill is safer than 45 percent of California communities.
One in every 24 people becomes a victim of a crime. Theft and burglary are the most common crimes in this neighborhood. Police patrols are common, and there is typically a touch of tranquilly. It is theoretically not dangerous to walk or bike in the area. Because it is hilly, walking or riding uphill to downhill may be tough.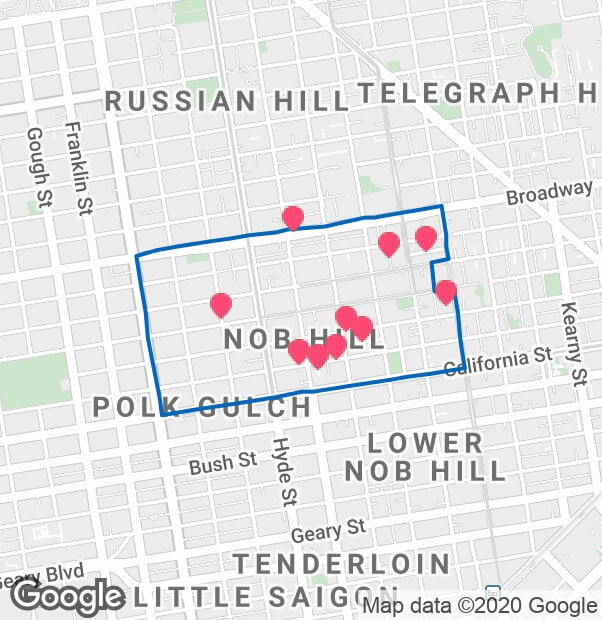 3. Richmond District
With the exception of the rare barrage of small crimes and car thefts, this area is as safe as it gets. Violent crime is essentially non-existent and extremely rare. The population of this neighborhood is 59,297 individuals. Taking public transit is typically free of the risk of mugging, but keep wallets and cash close to hand. Walking or bicycling around the area is possible at any time of day.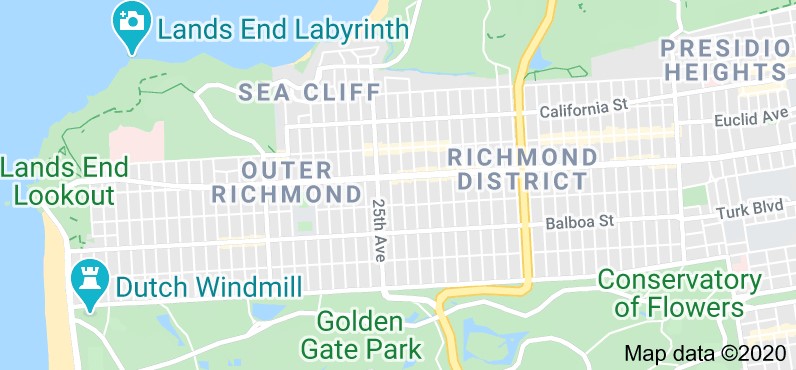 4. Noe Valley
This neighbourhood is home to 21,074 individuals. Crimes, whether violent or property-related, are rarely recorded. This area has a livability rating of 67 percent and crime rates that are 62 percent lower than the San Francisco average. However, the cost of living in this neighbourhood is 22% more than the San Francisco average, and real estate prices are 42% higher. A cost of living in the Victorian model homes that exist here. Unnoticed visits by panhandlers or pickpockets occur sometimes, although most cash and valuables are guarded.
In this neighborhood, your chances of becoming a victim of crime are 1 in 43. This indicates an extremely low likelihood of crime occurring.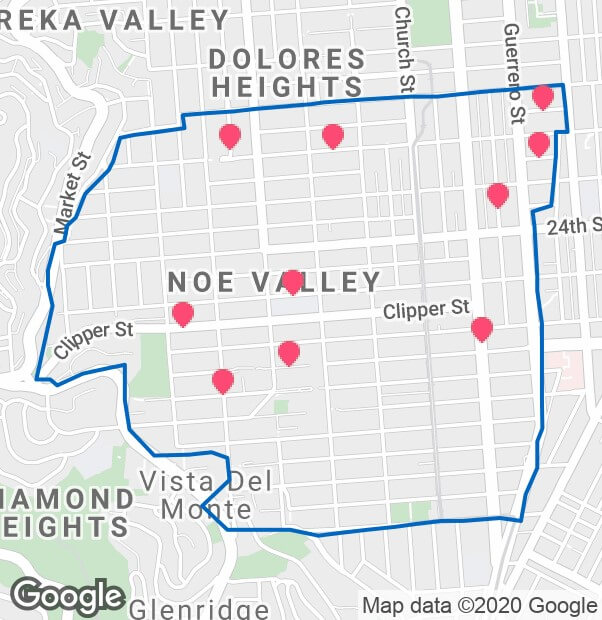 5. Marina District
A small community with 22,358 inhabitants with an extremely low crime rate. Property crime is the most common type of crime in this neighborhood, with extremely few violent instances. Police patrols occur, however the majority of events are well-timed. Theft is the most often reported crime, accounting for 80 percent of all property crime events. Neighborhoods are often more tranquil and relaxing.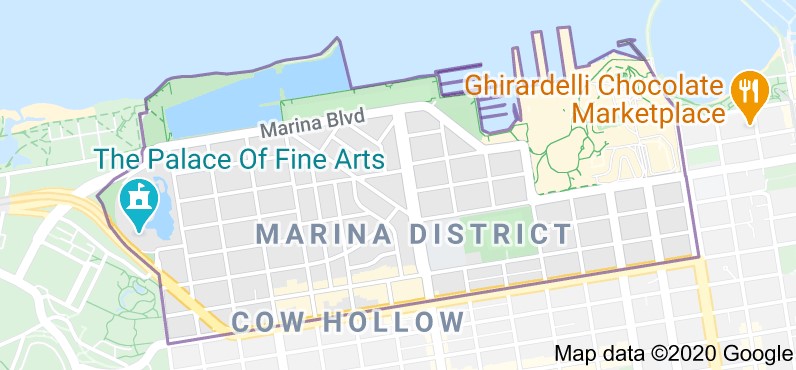 Conclusion
Is it safe in San Francisco? San Francisco is a vast city, and the crime rate may not appear to be decreasing in the neighborhoods, but there are definitely changes. San Francisco's safety is one of the city's top priorities. A comparison to a decade ago would show the changes that have happened in these various places. And, if progress is gradual, it is preferable to no progress at all.