---

The boroughs of New York: everything you need to know about the five boroughs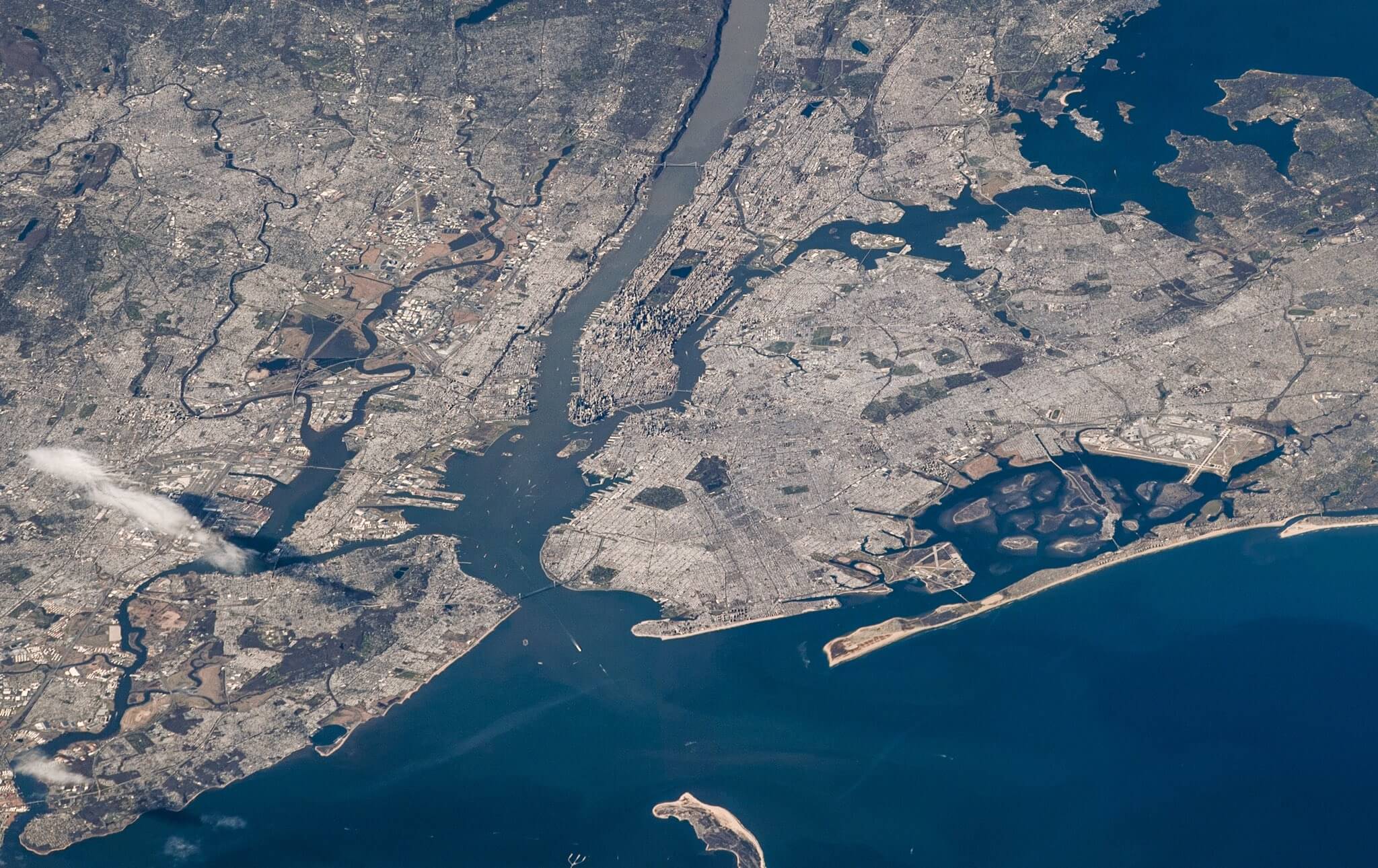 In the common imagination, New York is a metropolis of skyscrapers and fancy boutiques that never sleeps. In actuality, though, New York Metropolis is a considerably more varied city than most people realise. In truth, not everyone is aware that New York is divided into five districts, sometimes known as boroughs, each with its unique history and features.
As a result, New York is more than just Manhattan. In this article, we will look at New York's districts, neighborhoods, and attractions that you must see during your visit to the Big Apple.
How many and which are the districts of the Big Apple?
New York City, as we have seen, is divided into five boroughs. These are known as boroughs in English and are regarded legitimate administrative districts. In actuality, each neighbourhood or district has county status.
In the United States, counties have administrative importance comparable to provinces. A quick legal note: the powers of New York boroughs as counties differ from those of typical American counties. This administrative independence is justified by the city's history. In fact, until the nineteenth century, the city of New York's territory was limited to the borough of Manhattan and its surrounding areas.
New York as we know it today was founded only in 1898. Only towards the end of the nineteenth century did the other boroughs or districts become fully integrated into the metropolis.
New York: the map of the districts and the names of the boroughs
The New York City map can help you visualise the five boroughs' locations.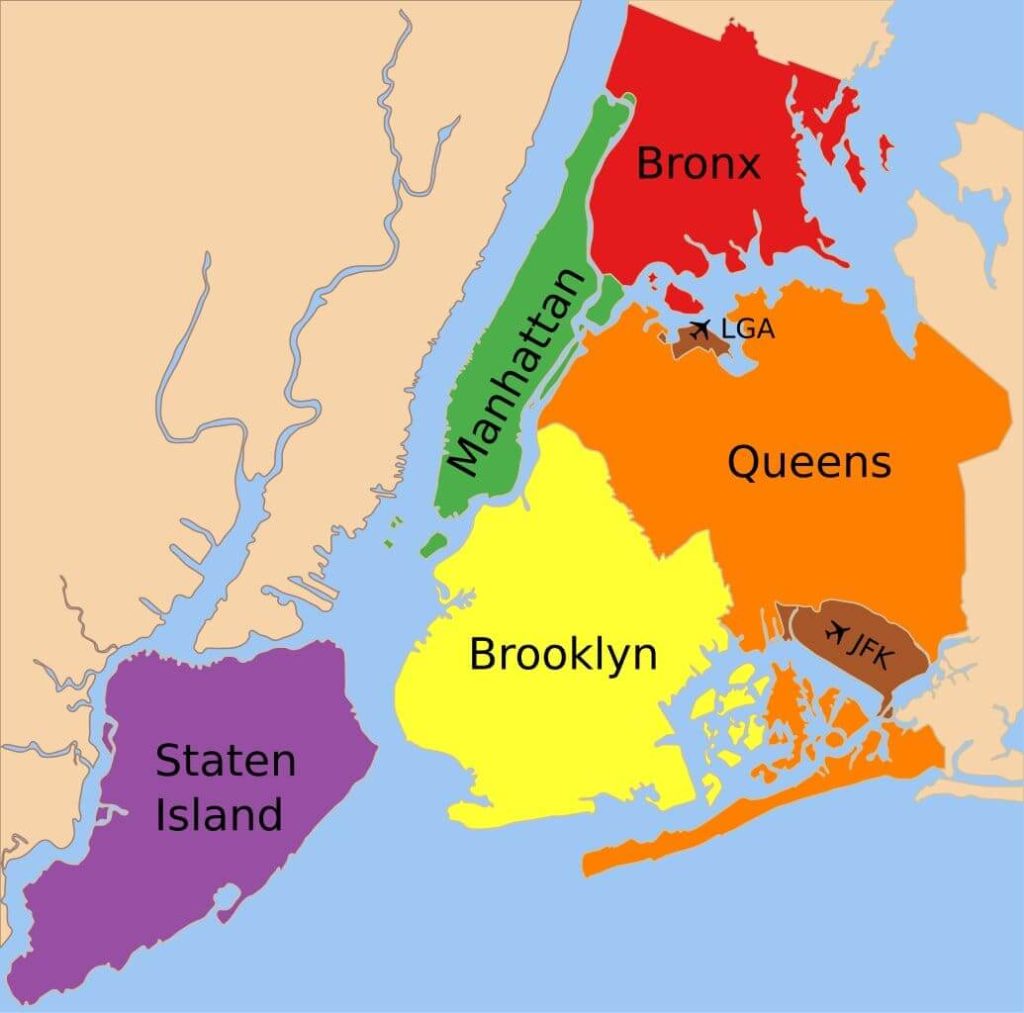 Instead, the following table summarises the names of the districts, the corresponding county, and the total population:
| QUARTER | COUNTY | POPULATION |
| --- | --- | --- |
| Brooklyn | Kings | 2,559,903 |
| Queen | Queens | 2,256,858 |
| manhattan | New York | 1,628,706 |
| The Bronx | Bronx | 1,418,207 |
| Staten Island | Richmond | 476.143 |
Must-see neighborhoods for your New York trip
As previously stated, New York is divided into five districts. Each subdivides further into many districts. While some are well-known and visited by all tourists, others are relatively unknown to the majority. Here are a few suggestions for must-see neighbourhoods in New York City.
Manhattan: the face of New York
When we think of New York, we instantly think of Manhattan's skyscrapers. This borough has served as the setting for hundreds of American films and television shows.
Manhattan is also home to numerous businesses, banks, and financial organisations, making it a popular tourism destination for Italian and foreign visitors. Its buildings have become a symbol of the New York skyline, and its Fifth Avenue is a shopping mecca.
For this reason, the district deserves to be ranked first on the list of New York districts not to be missed.
Neighborhoods of Manhattan
Manhattan, like the rest of the city's boroughs, is divided into neighbourhoods such as Upper Manhattan, Midtown, Tribeca, Chelsea, Little Italy, and Harlem.
These regions' borders are clearly not official. As a result, they are likely to change in the future as the demographic composition of the population changes. Each neighbourhood in Manhattan is then further subdivided into neighborhoods.
The islands of Manhattan
Manhattan is also comprised of many islands in New York Bay and Hudson County. Some of them are historically significant points of interest:
Ellis Island
The island of Liberty;
The island of Governors;
Wards Island and Randalls Island
Roosevelt Island
Main places of interest
This district has several of the city's most well-known and popular attractions. Here are some of the key points of interest in the area:
Central Park is the city's green lung.
Times Plaza, the famously congested square;
The Empire State Building, a 103-story skyscraper from which you may enjoy a beautiful view of the city from its observatory;
One of the United States' icons is the Statue of Liberty.
5th Avenue is the ultimate retail and fashion street.
Brooklyn: the alternative district of the city
Brooklyn is frequently regarded as New York's newest and most avant-garde borough. In truth, it is a developing district, with renovation occurring just in the last several decades.
Tourists and residents alike appreciate this region, which is located between Manhattan and Queens, for its inviting environment and wonderful food. Furthermore, it is an ideal location for getting away from the noise and bustle of Times Square.
However, don't think of this as a less expensive neighbourhood than surrounding Manhattan. In truth, the cost of living in Brooklyn has grown considerably in recent years. Despite the alternative vibe and antique stores, lodging here may be costly.
Neighborhoods of Brooklyn
As you may have guessed, New York is densely packed with neighbourhoods. As a result, it should come as no surprise that the district of Brooklyn is similarly separated into neighbourhoods. Each neighbourhood in this district has a distinct personality, maybe even more so than in Manhattan.
In reality, no two Brooklyn neighbourhoods are the same. Some are primarily residential and do not have many tourist attractions. Others, on the other hand, are well worth a visit. Here are several examples:
Greenpoint;
Williamsburg;
DUMBO;
Red Hook, New York
Heights of Brooklyn;
Brighton Pier;
Main places of interest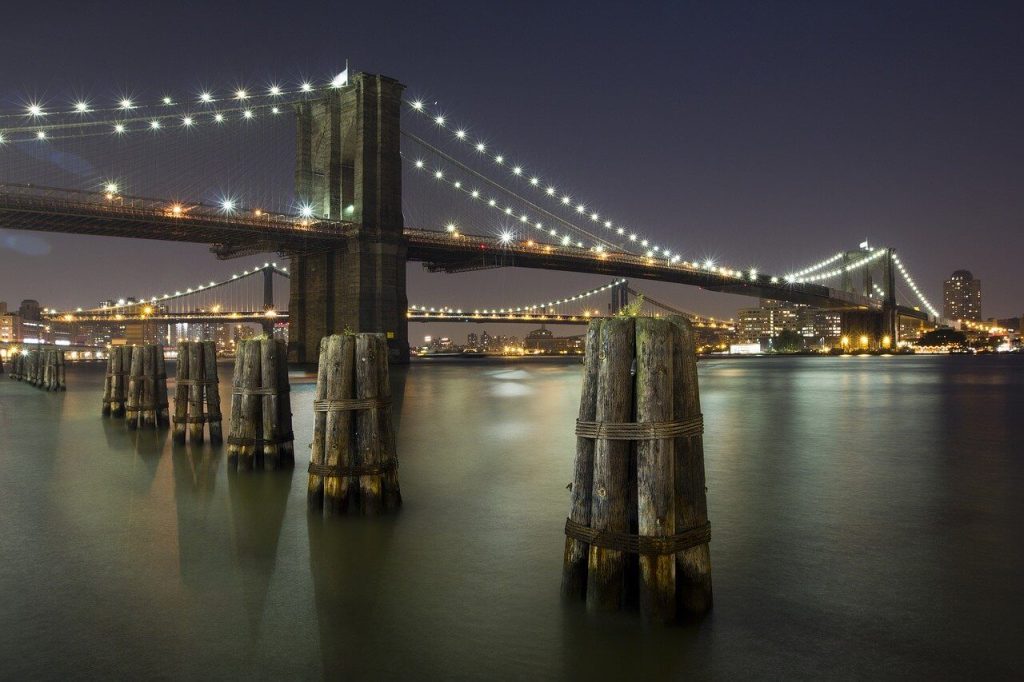 The neighborhood's delicious restaurants are unquestionably an essential part of a visit to Brooklyn. Aside from the culinary experience, there are some important places to visit in this New York neighborhood, such as the famous Brooklyn Bridge.
The Bronx: Home of hip-hop and the Yankees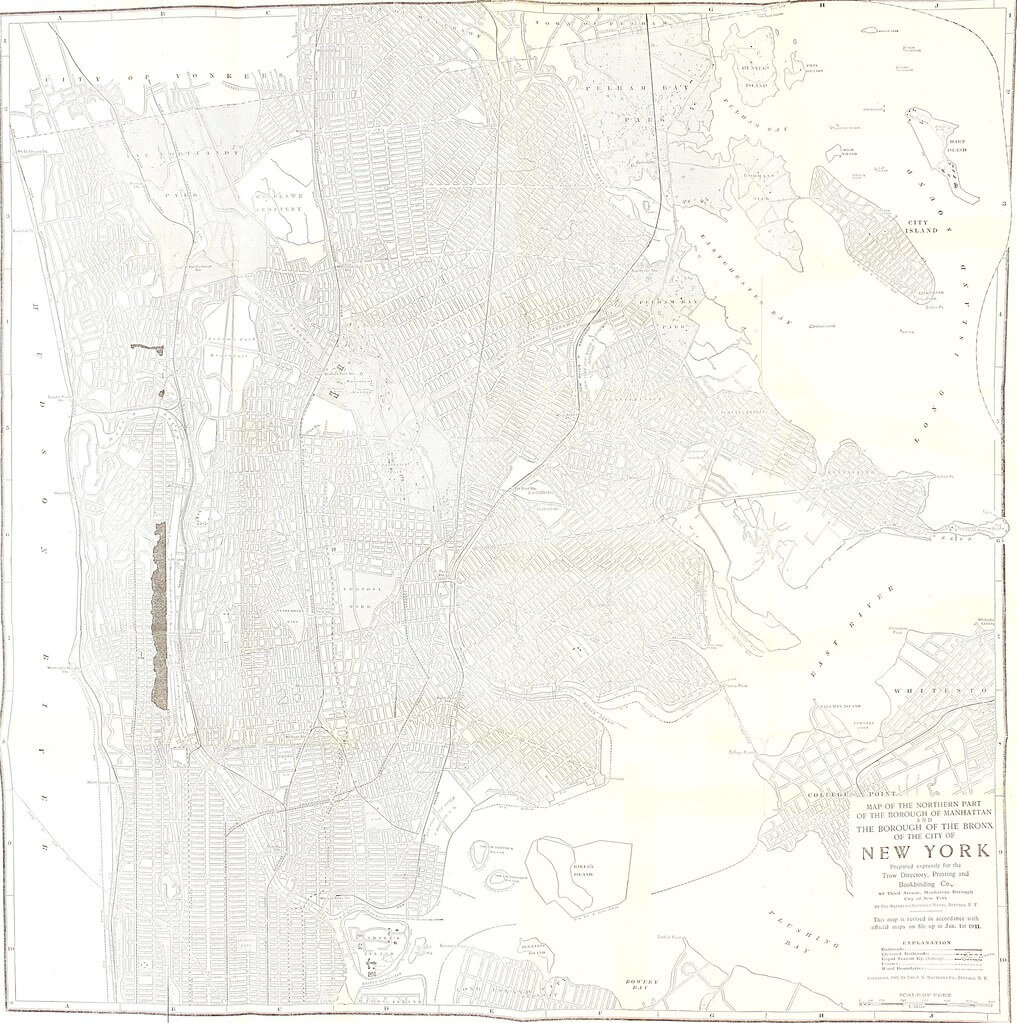 Most people may find the prospect of visiting the Bronx repulsive. In fact, this district is sometimes regarded as the most infamous and hazardous in the city. While the neighborhood's history of crime and bloodshed is apparent, it is currently undergoing renovation.
Don't forget that this is the city's urban culture birthplace. The Bronx is, indeed, the birthplace of hip-hop. Many American artists have drawn inspiration for their work from their own experiences living in this neighborhood.
This New York borough now has university campuses and tourist attractions. It is also the home of the New York Yankees, a well-known American baseball team.
The neighborhoods of the Bronx
On the contrary, not all districts of New York in the Bronx should be avoided. Some, like as Belmont (the birthplace of Little Italy), are completely safe and well worth a visit.
If you have time after visiting Manhattan and Brooklyn, you should explore the neighbourhoods of Bedford Park, Belmont, and Highbridge.
However, like with every region, there are some places that are not suitable for tourists. As a result, we advise you to avoid:
Hunt's Point
Mott Haven's
Woodlawn;
Tremont.
Main places of interest
As previously said, there are several things to explore in this neighbourhood. In reality, New York appears to provide historical sites to anyone who visit it in all sectors. Here are some examples from the Bronx:
Little Italy: an enclave of Italian immigrant communities in New York (not to be confused with the one in Manhattan);
The Bronx Zoo is a unique urban zoo in the centre of the metropolis.
Yankee Stadium is the city's baseball stadium.
The New York Botanical Garden is a botanical garden in New York City.
Broadway is well-known for its theatres and musicals.
The other districts of New York
Tourists frequently overlook Queens and Staten Island areas. These are two completely safe areas, however they are more residential than the others discussed thus far.
Tourist attractions are rarer, and should only be visited on longer trips with more days available. Instead, they can be a low-cost option for those who want to stay in New York while using public transportation.
Queens: all the diversity of New York
Queens is one of the city's most varied and diversified boroughs. Indeed, this borough is home to a sizable Chinese, South-East Asian, Russian and Eastern European, South American, and Jewish communities. As a result, it is a true melting pot within its neighborhoods.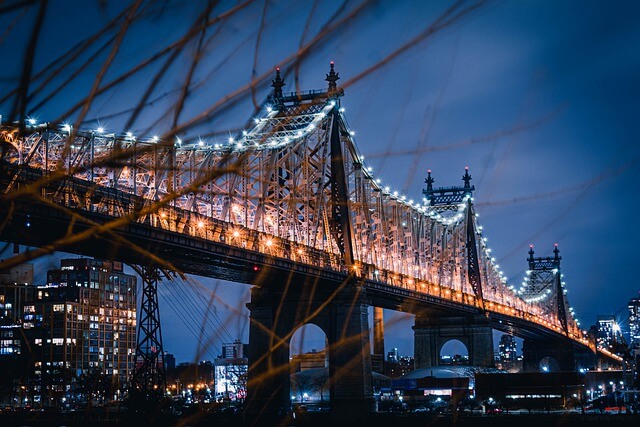 To summarize, Queens is the territory with the most linguistic diversity in the world, according to the Endangered Language Alliance. This borough is home to 138 different languages. Similarly, there are numerous ethnic groups in the area, as well as the associated traditional cuisines.
Neighborhoods of Queens
Neighborhoods abound in Queens, as they do in all other boroughs of New York. Given the district's heterogeneous makeup, each area is distinguished by the presence of a certain ethnic community. Here are a few examples:
Long Island City;
Astoria;
flushing;
Jackson Heights;
Rockaways;
Crown.
Main places of interest
While Queens might not have the same tourist appeal as Manhattan or Brooklyn, it does offer some interesting spots to visit. The area is particularly well-known for the numerous museums that highlight the culture of its ethnic groups.
If the length of your vacation allows, consider include the following sites on your itinerary:
Flushing Meadows Park, where the US Open tennis tournament is held, has some intriguing sculptures.
A significant scientific museum is the New York Hall of Science.
A unique night market is Queens Night Market.
MoMA PS1, a museum of modern art featuring architectural installations;
Queens Museum, which has a well-known scale model of the city.
Staten Island: the beaches of New York
Staten Island is New York's least populous borough. It is also the least recognised and visited region, with many tourists ignorant of its presence. However, with a direct view of the ocean, this neighbourhood is a true oasis within the city.
But Staten Island isn't just ideal for a few hours of fresh air on the beach. The district is also rich in museums and historical attractions. You can also enjoy one of the city's most beautiful views from here.
State Island neighborhoods
This is maybe the quietest neighbourhood in New York. As a result, you will be able to visit it in complete safety. If you visit Staten Island, we recommend that you explore the following neighbourhoods:
Richmond Town;
Randall Manor;
Tompkinsville;
South Beach;
Midland Beach;
George.
Main places of interest
The majority of the district's points of interest are historically significant. We especially suggest the following attractions:
The Staten Island Ferry connects the neighbourhood with Manhattan.
The National Lighthouse Museum is a fascinating museum dedicated to the history of lighthouses.
Snug Harbor Cultural Center & Botanical Garden: a cultural centre where you may see a replica of a Ming dynasty building.
How to visit New York and move between neighborhoods
New York is a massive metropolis that might take hours to traverse in its entirety. It is consequently essential for a tourist who want to explore the city's areas to understand how to travel about.
Driving in New York may be an unpleasant experience owing to traffic and New Yorkers' unconventional driving. Fortunately, the city boasts an extensive public transportation infrastructure. You will be able to reach any section of the city swiftly and affordably as a result of this.
Obviously, a map of the neighbourhoods is required while visiting New York, whether on paper or on your mobile phone. As a result, we recommend that you keep one on hand at all times.
Recommended means of transport
Here are the transportation options we propose for exploring the city's neighbourhoods:
MTA (Metropolitan Transportation Authority) buses and subways for low-cost travel. Every day, all day, public transportation is available.
the Roosevelt Island Tram, which runs between Queens and Manhattan;
Taxis, Uber, and Lyft are more accessible than they used to be, but they are still more expensive than public transit. In the event of traffic, the travels may take longer than the subway.
Cycling is an ecologically beneficial choice, but it is only ideal for travelling about in less congested areas.
The ferry is an essential mode of transportation for visiting Manhattan and Staten Island.
Conclusions: one city, five identities
New York City is far more diversified than what is often depicted in films. Each of New York's neighbourhoods, in fact, has its own own culture, history, and character.
As a result, we recommend that you should not just visit Manhattan during your vacation to New York. Exploring the city's neighbourhoods is vital for experiencing the city as a genuine New Yorker. We are confident that you will have an outstanding vacation experience if you follow our suggestions.