---

Philadelphia's Top Ten Most Dangerous Neighborhoods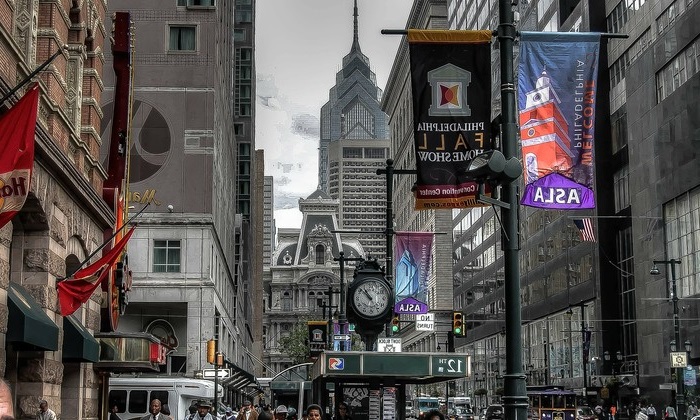 The largest city in Pennsylvania is Philadelphia. If you want world-class entertainment, a plethora of restaurants, and everything else that a bustling town has to offer, Philadelphia is an excellent choice. However, as the second-largest metropolis on the East Coast and the fifth largest city in America, you should expect a high level of crime and hazardous areas.
There are excellent neighbourhoods and poor neighbourhoods in every city throughout the world. Although Philadelphia has many wonderful, family-friendly areas, it rates relatively high on the crime scale. According to this year's study and official figures, the crime rate in Philadelphia is 55% higher than the national average.
Crime areas in Philadelphia, PA
The rate of violent crimes is the key metric used to determine how safe a city is when assessing crime rates. Forcible rape, murder, robbery, and non-negligent manslaughter are all examples of violent crime. Theft, burglary, and forgeries are examples of property crimes. Violent crime in Philadelphia is 139 percent greater than the national average. Hunting Park, Elmwood, Fairhill, and Strawberry Mansion are among of Philadelphia's most dangerous neighbourhoods. The most hazardous Philadelphia neighbourhoods are identified and analysed in depth below.
Is Philadelphia safe?
In Philadelphia, you have a 1 in 25 risk of becoming a victim of violent crime. However, the crime rate falls by 3% per year. As long as you avoid problematic neighbourhoods, Philadelphia is quite safe. This should not be an issue for visitors, but if you want to visit some of Philadelphia's less desirable areas, you must exercise extreme caution and have your wits about you at all times. People planning to relocate to the city should avoid risky neighbourhoods, especially if they have or want to have a family.
The 10 most violent Philadelphia neighborhoods
A city's crime rate is typically computed per 100,000 people. Every city has some level of crime, while some places have a greater rate than others.
According to official statistics, the following are the top 10 most hazardous areas in Philadelphia:
1. Tioga-Nicetown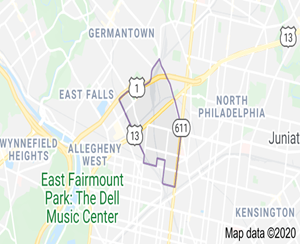 17,382 people live there.
$24,935 is the average annual income.
The crime rate is 2639 per 100,000 inhabitants.
Look up Nicetown if you want to know where the most hazardous section of Philadelphia is. Nicetown-Tioga is now Philadelphia's worst neighbourhood. Tioga and Nicetown are two minor communities in North Philadelphia that make up the town. The town is commonly referred to as Nicetown.
TRAVELING TO THE UNITED STATES?
---
Do You Have U.S. ESTA VISA Travel Authorization? If You Have ESTA Application, Check if it is Still Valid!
2. Hunting Park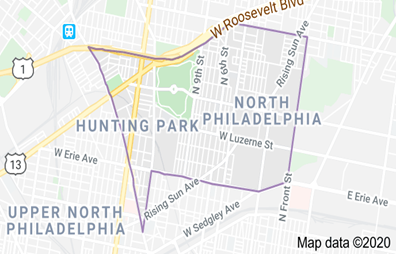 The population is 22,735 people.
The average yearly salary is $23,587.
1452 crimes per 100,000 persons is the crime rate.
Hunting Park is another neighbourhood in North Philadelphia. It is the location of numerous historical structures, including Clara Barton School, Bayard Tailor School, and Alexander K. McClure School. Tioga-Nicetown is now the worst neighbourhood in Philadelphia, having previously been the worst.
3. Strawberry Mansion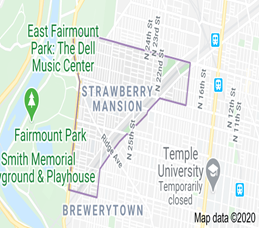 The population is 19,690 people.
$31,085 is the average annual income.
The crime rate is 1,944 per 100,000 inhabitants.
This North Philadelphia neighbourhood is located on the east side of Fairmount Park. It is well-known for the Strawberry Mansion, after which it is called. The mansion is near the neighbourhood. Last year, this area was classified as the fifth most hazardous in Philadelphia.
4. Fairhill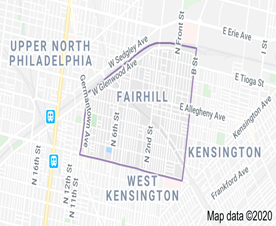 27,298 people live here.
The average yearly salary is $19,698.
1,545 crimes per 100,000 persons is the crime rate.
Fairhill is also in the eastern part of North Philadelphia. The municipality is home to Philadelphia's Hispanic community and is most known for the "Ek Centro de Oro" business strip along North 5th Street. Fairhill is bounded to the east by Harrowgate and West Kensington, to the west by Glenwood, to the north by Hunting Park, and to the south by Hartranft. Fairhill is now Philadelphia's fourth-worst neighbourhood.
5. Alleghany West
The population is 18,676 people.
The average yearly salary is $25,196.
The crime rate is 2,458 per 100,000 inhabitants.
This borough in North Philadelphia is called after a group formed by Tasty Baking Company and Pep Boys. Nicetown, East Falls, and Strawberry Mansion are all nearby. Allegheny Avenue is located on the west side of Broad Street. The area is the third most violent in Philadelphia.
Allegheny West, like most North Philadelphia areas, is mostly a disadvantaged African American community. Lack of investment and post-industrial depreciation have harmed the neighbourhood. Between the 1990 and 2000 censuses, it saw one of the most catastrophic population reductions of any community in Philadelphia. Unused industrial sites, such as those used to build commuter rail trains, are increasingly being repurposed for film production. The old Tasty Baking Co. food plant is being restored for use as a mixed-use development. The original headquarters has been dismantled, and the land will be developed into a 75,000-square-foot grocery-anchored mall.
TRAVELING TO THE UNITED STATES?
---
Do You Have U.S. ESTA VISA Travel Authorization? If You Have ESTA Application, Check if it is Still Valid!
6. Harrowgate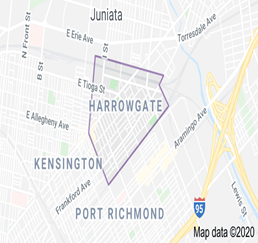 17,456 people live there.
$23,871 is the average annual income.
The crime rate is 1,701 per 100,000 inhabitants.
Harrowgate is on the northeast side of Kensington, near Kensington Avenue. Feltonville, Juniata, Frankford, Fairhill Kensington, Port Richmond, Bridesburg, and West Kensington are all nearby localities. Harrowgate is Philadelphia's sixth most hazardous neighbourhood.
7. Haddington-Carroll Park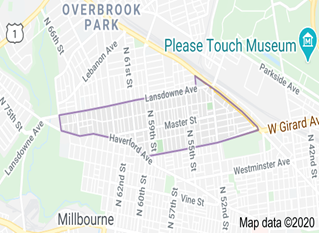 35,068 people live here.
$28,706 is the average annual income.
1,588 crimes per 100,000 persons is the crime rate.
Carroll-Park is a West Philadelphia neighbourhood. It is bounded on the north by Lansdowne Avenue, on the west by North 63rd Street, on the south by West Girard Avenue, and on the east by North 52nd Street. Some banners along most streets read, "Carroll-Park: Where our neighbours become friends." The Carroll-Park Community Council, Inc. erected these banners. Another park with the same name may be found between North 58th and North 59th Streets, as well as West Thompson Street and West Girard Avenue. Carroll-residents Park's are mostly African Americans from the working class.
8. Elmwood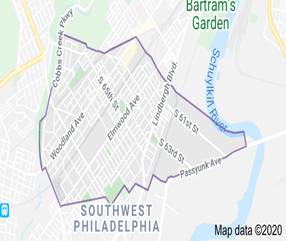 24,891 people live here.
$36,424 is the average annual income.
The crime rate is 1,217 per 100,000 inhabitants.
Elmwood, often known as Elmwood Park, is a neighbourhood in Philadelphia's southwest. It borders Delaware County at Cobbs Creek and extends all the way to the Schuylkill River. It is bounded on the northeast by Kingsessing and on the southwest by Eastwick.
Elmwood is dominated mostly by Irish Americans and Poles. These villages sprung up around Catholic parishes established in the early twentieth century. Elmwood is now ranked ninth among Philadelphia's most hazardous neighbourhoods.
9. Frankford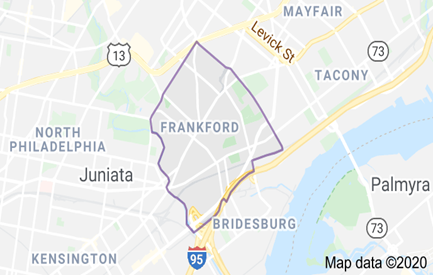 39,792 people live here.
The average yearly salary is $33,217.
1 369 crimes per 100,000 persons is the crime rate.
This neighbourhood is located on Philadelphia's northeast side, roughly six miles northeast of Center City. The town is bounded by Frankford Creek, Roosevelt Boulevard, Cheltenham Avenue, Summerdale, Juniata, Oxford Circle, Wissinoming, Bridesburg, and Kensington.
Frankford was historically separated into Frankford and East Frankford, as well as the entire Frankford Avenue neighbourhood. This schism generated a schism between Caucasians and African Americans who live on the west and east sides, respectively. This distinction, however, has eroded through time and is now obsolete. Frankford is now Philadelphia's tenth most dangerous neighbourhood.
10. North Central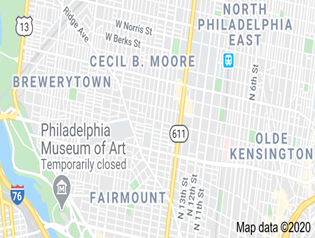 The population is 21,880 people.
The average annual salary is $25,296.
The crime rate is 1,982 per 100,000 inhabitants.
North Central is 3% safer than the rest of Pennsylvania's cities. This area is placed 16th on the list of Philadelphia's most hazardous neighbourhoods. As a result, it is the least hazardous neighbourhood on our list. In North Central, there is a 1 in 13 probability of becoming a victim of violent crime.
Other Philadelphia, PA locations to avoid
Aside from the neighbourhoods mentioned above, here is a list of some more dangerous regions in Philadelphia that you should avoid if you visit the city:
Brewerytown
Germantown
Poplar-Ludlow-Yorktowne
Gray's Ferry
Hartranft
Belmont
Logan-fern Rock
Riverfront
Morris Park
Richmond
The top ten most hazardous neighborhoods in Philadelphia
Now that you're aware of the most hazardous districts in Philadelphia, there are a few spots you should avoid throughout the city and its surrounding areas. Some of these locations are in Philadelphia, while others are across the river. New Jersey is quite near to Philadelphia, and you can simply drive between the two cities.
The following are the ten most dangerous areas to avoid in Philadelphia:
Camden, New Jersey
Atlantic City, New Jersey
Darby, Pennsylvania
Wilmington, Delaware
New Castle, Delaware
Millville, New Jersey
Folsom, New Jersey
Clementon, New Jersey
Wrightstown, New Jersey
Essington, Pennsylvania
Marcus Hook, Pennsylvania
How can I keep safe in Philadelphia, Pennsylvania?
Philadelphia is a lovely city with many unique attractions. It is ideal for visitors, however despite the fact that many areas are quite hazardous, there are hundreds of other towns that are extremely safe. For families considering relocating to Philadelphia and wondering, "Is Philadelphia the most violent city in America?" No, it does not. All you have to do is conduct significant study to find the greatest neighbourhoods in Philadelphia and avoid all of the dangerous places in Philadelphia, such as those listed above.
Is Philadelphia a dangerous place, you might wonder? You will not have any problems if you stay in safe neighbourhoods, but it is necessary to be cautious if you visit a new location for the first time. Always use public transportation and never leave your house at night.
The centre of Philadelphia stretches from the harbour to the western side. The art museum and zoo are both located here. If you decide to visit these locations, take public transportation. It's a lot less expensive, and you can go wherever you want.
If you have a car, avoid the areas around City Hall. The traffic patterns in these locations are altered. Because driving through it is impossible, the only way out is to drive around it. There are, however, several walking locations in this area. For example, the Liberty Bell and several famous institutions are only accessible by foot. When you park your automobile, make sure the doors are closed and the windows are open.
Because Philadelphia is so close to Camden, New Jersey, some visitors may be enticed to stay in Camden and commute to Philadelphia. This is not recommended because Camden has a high crime rate.
Conclusion
America is a great country with beautiful cities and people. Philadelphia is known as the "heart of America." It offers several tourist attractions as well as a rich history. However, like in other cities, it is essential to exercise caution and avoid undesirable neighbourhoods.
You will be OK as long as you conduct comprehensive research and follow the safety guidelines outlined above.