---

What is California's Most Dangerous City?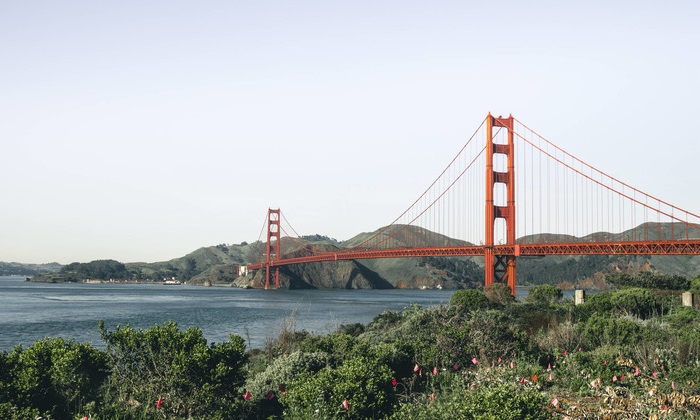 California offers a little bit of everything. From the world's most diversified settings (desert, valley, volcanic, tundra), the world's largest waterfalls, one of the world's most distinctive natural phenomena (Sailing Stones), to the home of fast food.
Despite housing around 12% of the US population, this city is also the site of approximately 14% of all violent crimes. Crime is dispersed among the neighbourhoods, as it is in most major cities. There are high crime zones and less risky portions and adjacent areas. Here are the top 10 unsafe cities in California to avoid if you want to be safe.
Top 10 Most Dangerous Cities in California
So, which city in California is the most dangerous?
1. San Bernardino
In 2019, Wallethub ranked San Bernardino as the most dangerous city in California, based on a comparison of the 150 most populous cities. In reality, it is one of California's worst cities. This city of 214,581 inhabitants has the highest murder rate in California, with 9.67 murders per 100,000 residents in the first half of 2018, a number identical to 2017. In 2019, there were 11,920 recorded crime events, with 9,014 of these being property crimes such as theft, burglary, and car theft. The city is considered to be prone to panhandlers or criminals who wander through to case homes for a robbery scheme. The police visibility in this city is quite unclear to conclude, although exploring on bikes or foot is safe, and the hotels nearby have a good safety reputation.
San Berdu, as it is affectionately known, has certain sections that are not the safest at night, but the north end near Cajon High School has several police stationed there, so it is pretty secure. There will be no safety risk if you don't go about with the appearance of having wads of cash on you and don't leave important stuff in the vehicle seat area (and keep it secured).
In San Bernardino, one in every 19 people is a victim of a crime.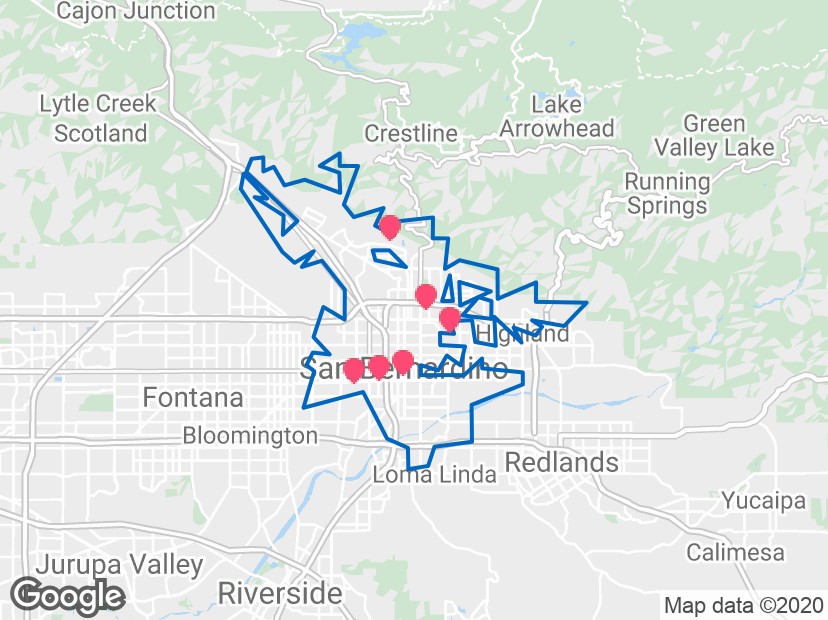 TRAVELING TO THE UNITED STATES?
---
Do You Have U.S. ESTA VISA Travel Authorization? If You Have ESTA Application, Check if it is Still Valid!
2. Emeryville
This two-time Top 3 Most Dangerous City in America (2016 & 2017 by Safewise) has a crime rate that is 543 percent higher than the state average. When asked, "Which city in the bay region is the most dangerous?" Emeryville was one of the worst sections in the bay about two decades ago. It had high crime rates and several homeless camps. The police response in this community of 11,111 people has been excellent throughout the years, significantly reducing crime, particularly on the north side of the 40th. However, the closer you go to the Home Depot, the more deadly it becomes.
Residents advise about Denny's, which is seen as an open-air sex and drug bazaar. The high crime rate is mostly due to an excess of property crime (vehicle thefts and break-ins), as well as the rare attempted burglary.
Walking or biking across neighbourhoods is safe, but women going alone should use caution at night. The bus system has no public dangerous record, and the city has no pickpocketing or muggings, thus cash handling is rather safe. The bulk of the hotels, particularly those around Berkeley, are recommended for their safety.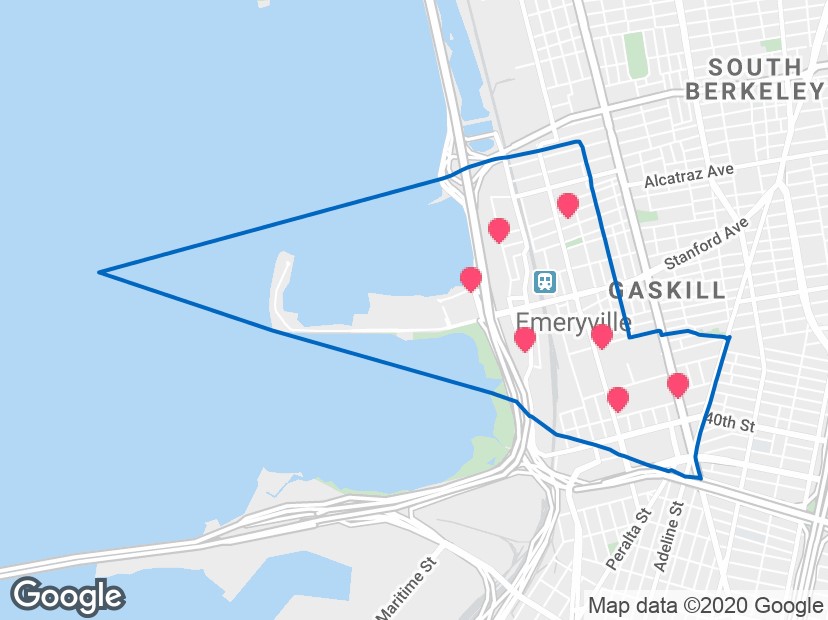 3. Oakland
Oakland, an ethnically diverse community of 412,040 inhabitants, is ranked as the eighth most hazardous metropolis in the United States. In 2017, it was promoted from the seventh category. It has about four times the national average in terms of crime. Despite a drop in violent crime rates between 2016 and 2017, violent crime is now 235 percent higher than the national average. The city has 6,664 crimes per 100,000 inhabitants, with rape accounting for 104.1 instances, robbery accounting for 609.9, and theft accounting for 3,655. There are patrolling cops all over, but with so many gang activity and drug deals taking place, they often go unseen.
Walking in the city during the day poses little danger, but with the high percentage of homelessness, you may feel uneasy being approached. Dangers at night can be avoided by walking in groups, especially for female visitors. BART transit is safe, but after you exit, it is simple to be robbed of cash or belongings, as is typical of a major metropolis. East Oakland (around Oracle Arena) and West Oakland are simple to avoid for their crimes (close to the port of Oakland).
One in every sixteen persons in Oakland is at danger of becoming a victim of a crime.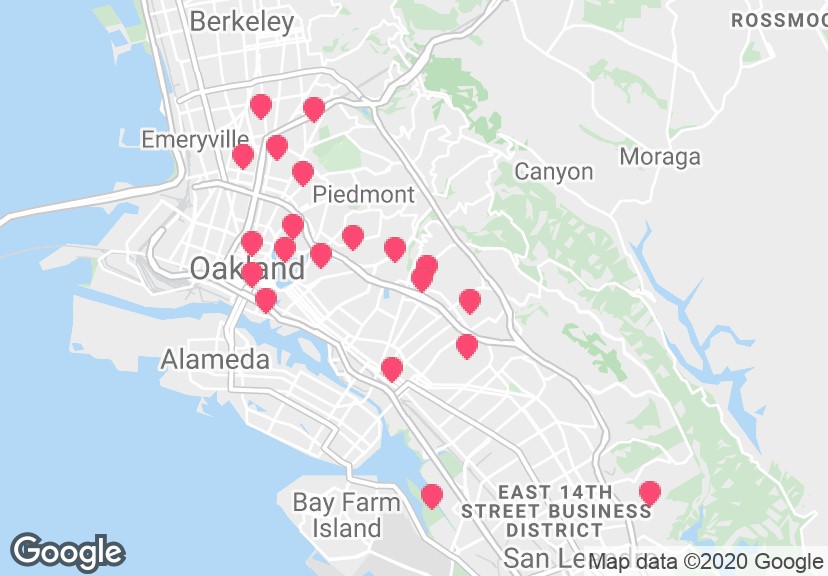 4. Red bluff
In September 2019, Money INC ranked this city as the third most dangerous in California, edging out San Francisco and Compton. The rate of violent crime fell from 578.7 in 2013 to 517.6 in 2014, and then to 466.4 in 2015. In 2016, it increased to 633. This rate is 2.3 times higher than the national average. To date, the rate has been climbing, with property crime bucking the trend. The police officer population is 1.82 per 1,000 persons, compared to the California average of 1.98. An improvement over time.
According to city-data study of California and other state listings, there were 114 registered sex offenders residing in Red Bluff as of July 2020, for a ratio of sex offenders to inhabitants of 1 to 125. Although violent crimes are on the rise, it is preferable to visit areas with a companion, especially if you are a female traveller, and never late at night. Public transit is as safe as it gets, and small crimes like cash theft are uncommon. The safety of hotels and motels is far from certain.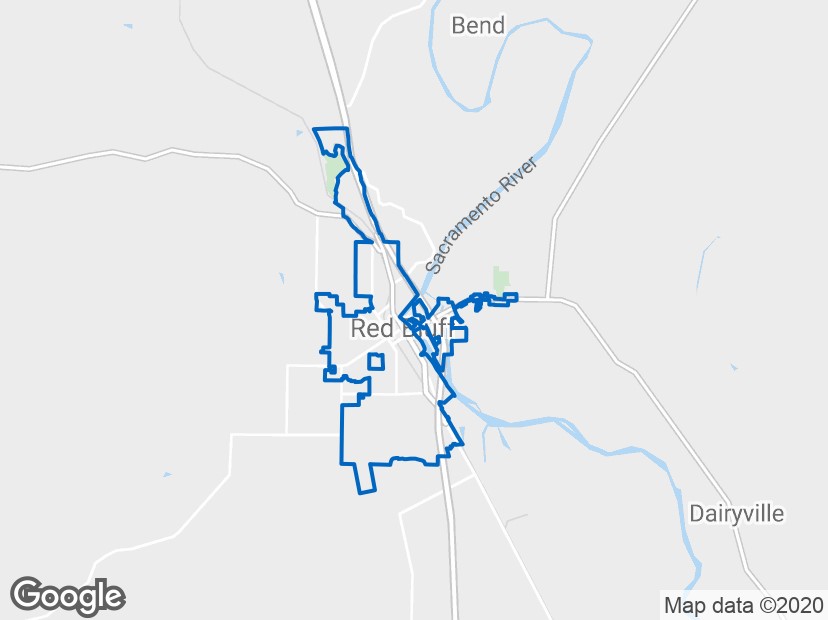 5. Stockton
This city, which was named the most racially diverse city in the United States by U.S. News in 2018, has also been named one of the most violent cities in California and the ninth most dangerous city in the United States by 24/7 Wall St. With a population of 301,443 people, it's no wonder that Stockton has one of the worst crime rates in California. Violent crimes in Stockton are 268 percent more than the national average, but property crimes continue to be the most common. In California, this is not the finest area to live. A previous resident revealed how insecure they felt because there is always the chance of stray gunfire or gangsters in Stockton. Even with cops monitoring the neighbourhood, the total crime rate per 100,000 people is 5,168.
Walking or exploring causes irritation, especially in densely packed corners late at night. Female guests must be accompanied. Daytime is generally secure, however there is a risk of being robbed for cash near bus stations. However, incidences are growing more frequent while crime in Stockton declines by 1% every year.
Brookside, Quail Lakes, and definitely the gated communities are recommended as good neighbourhoods. Southside communities and Hammer Lane sections are the most hazardous. The motels in the vicinity of Brookside are quite secure. In this city, you have a one in twenty chance of becoming a victim of crime.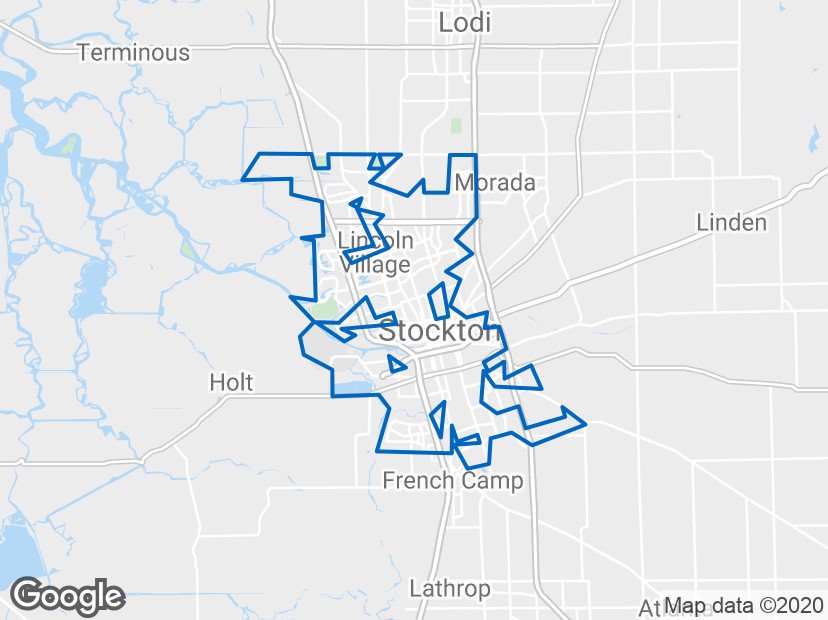 TRAVELING TO THE UNITED STATES?
---
Do You Have U.S. ESTA VISA Travel Authorization? If You Have ESTA Application, Check if it is Still Valid!
6. Modesto
With a population of 208,512, Modesto has virtually the same crime rate as Oakland, making it California's least safe city. Vehicle theft was exceptionally problematic in 2012, with over 780 instances per 100,000 population, ranking second worst in the country. On a scale of 1 to 100 (low crime to high crime), violent crime would be 46.6 (the US average is 22.7), and property crime would be 62.8. (The US average is 35.4). According to the 2018 crime rate, this city's crime is 1.5 times more than the national average and higher than in 92.3 percent of U.S. cities. However, the number of murders fell by four from 2017 to 16, settling at 16. Most people associate Modesto with meth labs.
With such high crime rates, people, particularly women, feel afraid strolling alone at night, even though the neighbourhood is generally safe during the day thanks to the patrolling cops. Even though people encourage walking downtown because of its attractiveness. There is no danger in handling cash in public places. Modesto is safer than 5% of the cities in the United States. More adjacent motels are also suggested.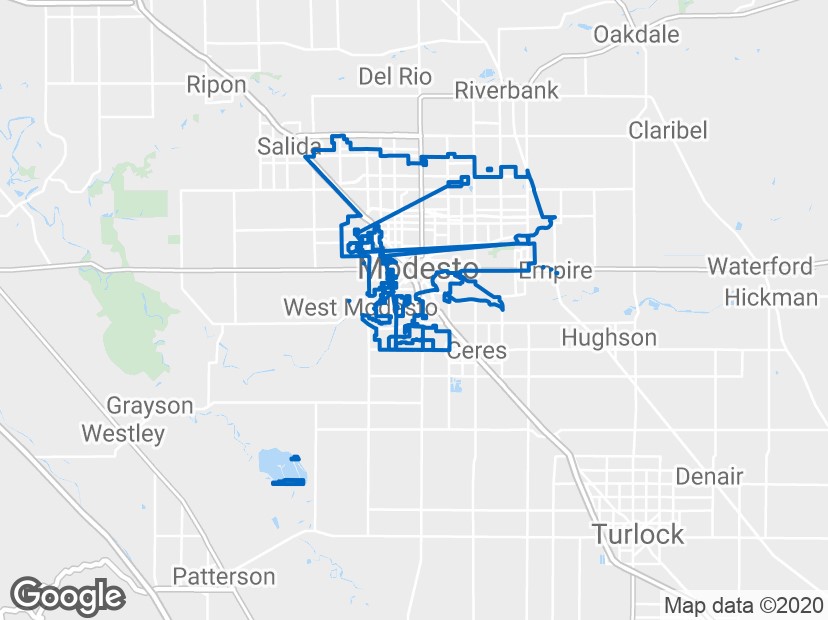 7. Vallejo
This little city of 119,644 inhabitants contains a number of districts known for gang activity and drug dealing. In the 1940s, it was identified as the Bay Area's first drug-infested city and was considered to be the state's murder capital. Drive-by shootings and house tagging were common in the 2000s in one of California's most dangerous communities. The police were understaffed because they couldn't see into the 201 Maine St apartments, where some persons are involved in weapons and drug trafficking (BGF), as well as other visible crimes.
Vallejo's problematic neighbourhoods are near the intersection of Highways 80 and 780, as well as Discovery Kingdom. Exploring these locations is best done during the day rather than late at night, especially if you're a solitary lady. South Vallejo is equally awful, but it is better than around Magazine, 5th, and 6th Streets, and Lemon Street.
Because petty crime is at an all-time low, personal items, wallets, and cash will remain in place. The hotels in this city, on the other hand, have neither excellent nor terrible reviews.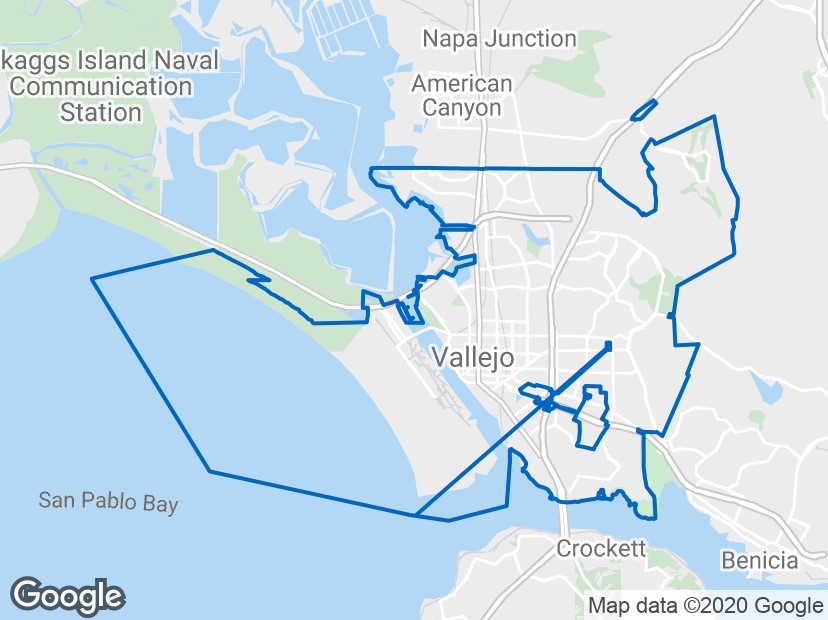 8. Richmond
This city, with a population of 108,303, keeps its negative image under check. Before it was considerably improved, disadvantaged areas had high crime rates, with murders occurring on a weekly basis and drug house operations. The total crime rate per 100,000 population is 4,865, with property offences accounting for 3,922 of the total. The police presence in this city is evident, despite the fact that crime has climbed by 12% over the years. North Richmond, the Iron Triangle, and the Richmond BART station are the most hazardous places. There is also San Pablo Ave, which rises below 23rd St. Hotels along those roads are discouraged.
Exploring the areas of this city at night is dangerous, especially for visiting visitors and female tourists. Daytime, on the other hand, offers lower hazards since minor crimes are less common. Wallets and cash may be carried about with less concern because bus rides are also safe. In Richmond, your chances of becoming a victim of a crime are 1 in 21.
9. Eureka
A little community of 11,000 people has crime rates that are 120 percent higher than the state average. According to the Redheaded Black Belt website's 2017 California assessment, Eureka was one of the state's most violent and drug-addicted cities. Former residents reported gang members, heavy drug use, and meth laboratories concealed in the several state parks. As previously said, this community is small, yet it is plagued by the miseries of heroin addiction, especially now that marijuana is legal.
A present resident stated that the cops are visible and perform a good job. However, considerable caution should be exercised when strolling in or around old-town Eureka, especially around the Eureka Inn, due to the elevated risk levels. Public transportation is quite safe, and valuables such as cash should be as well. To prevent being approached, ladies travelling alone should take nighttime strolls in groups.
Eureka is just 4% safer than the average US city.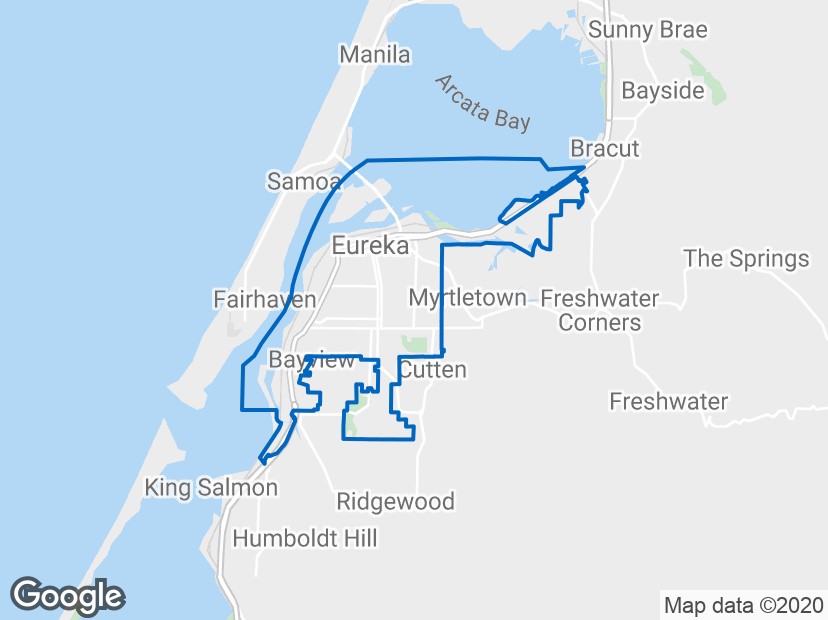 10. Santa Cruz
This city has a population of 63,310 people and a high rate of property crime. It has the highest property crime rate in California among mid-sized and large cities in 2013. Though local gang activity (such as in the Beach Flats area near the Boardwalk) and drug dealing are still prevalent, vehicle break-ins and bike thefts are the two most common crimes. Statistically, these are the most common crimes in Santa Cruz (stolen bikes, bags) rather than violent crimes. Residents describe it as a "lock up everything you possess" city.
To avoid smash and grabs, it is recommended that you never leave your gadgets (mobile phones, etc.) in your car. They should be especially cautious while using public transit, such as buses. Cash and wallets are frequently taken. Most people choose daytime riding and nighttime trolling since Santa Cruz is supposed to be particularly bike-friendly. For those, the city is safe and police officers are on the case.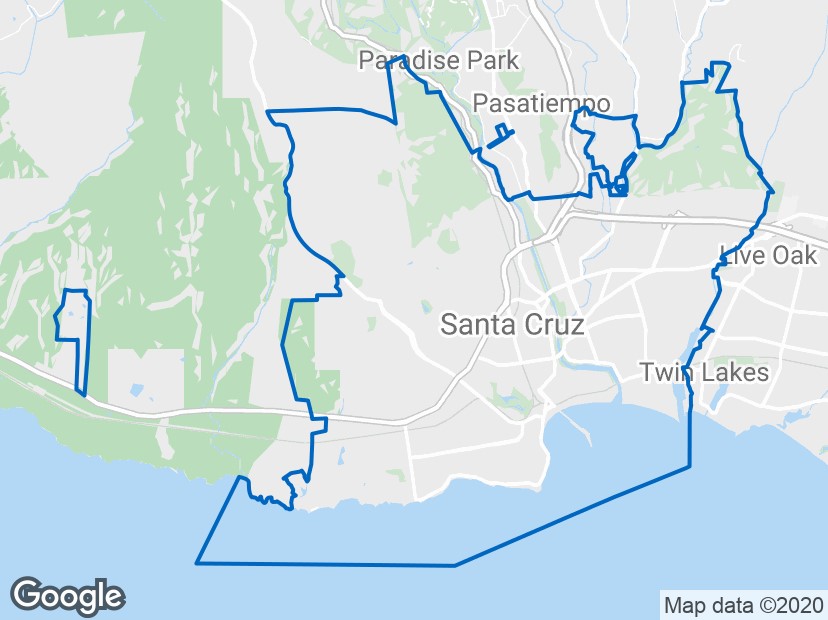 Crime Situation in California
According to FBI crime data for 2018, California had a violent crime rate of 447.4 per 100,000 persons. This is higher than the national average of 394 per 100,000 persons, placing California 16th in the US. This city also held the record for the most overall murders committed in the United States, at 1,739. In 2017, there were more than 1.2 million instances of violent crime, a 3.3 percent reduction from the previous year. However, the violent crime rate in 2020 has stayed constant, with 4.5 incidences per 1,000 people, the same as last year.
Conclusion
California is the most populated state, and the rate of violent crime is uncomfortably high. From 1960 to 1980, the percentage rise in violent crime in California was 276 percent. Which fell and then climbed in 1992. Since then, it has been nothing but a significant drop.
This demonstrates that crime will continue to fall, and California will be the city with the lowest crime rate. It will also be included on bucket lists as one of the greatest urban lifestyle experiences in the safest of areas.