---

Is it safe in San Diego? Top 10 Most Dangerous Locations!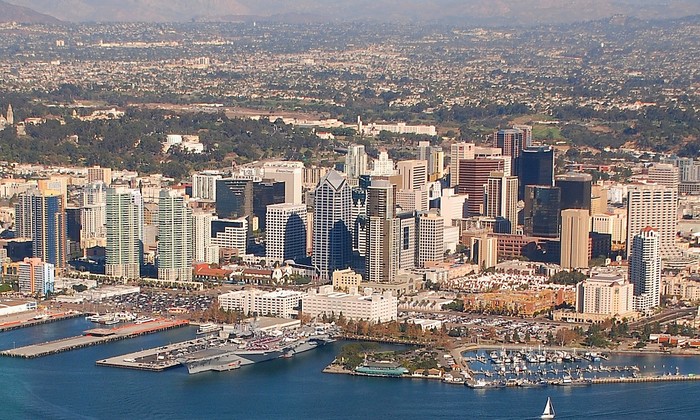 Is San Diego a hazardous place to live? San Diego not only has wonderful weather all year, but it also has fantastic conditions for jet skiing, kayaking, and other seaside fun sports. San Diego may not be the most important city in the world, but it is undeniably one of the safest metropolitan cities in the United States.
However, because no city is without crime, below is a list of the neighbourhoods that make this city less safe.
Top 10 Dangerous Places in San Diego
So, where in San Diego is it dangerous?
1. Kearny Mesa
Kearny Mesa has a crime rate of 14,291 per 100,000 people. This 3,664-person neighbourhood, named for a California military governor, sees the great majority of its crime in the form of minor thefts. Buses and other public modes of transportation are so unsafe. Tourists must occasionally confirm their bags or wallets because they might be robbed of their cash. This neighbourhood, however, is safe for strolling, even after midnight for ladies going alone.
The Embassy Suites and Hampton Inn are two local hotels that provide secure and dependable services. In Kearny Mesa, one in every seven people is a victim of a crime.
TRAVELING TO THE UNITED STATES?
---
Do You Have U.S. ESTA VISA Travel Authorization? If You Have ESTA Application, Check if it is Still Valid!
2. East Village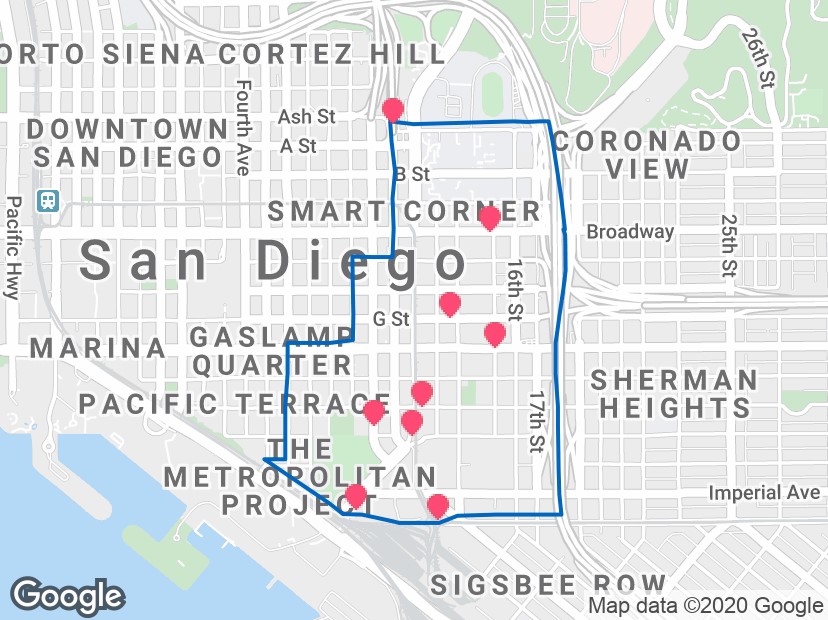 With a population of 13,053, this area has a crime rate that is 489 percent higher than the San Diego average. Despite the fact that property crime appears to be the centre of attention, the most visible criminal incidents revolve on extensive drug use. This neighbourhood is teeming with heroin addicts and drug-addled homeless. According to data, the number of drug-related arrests in 2018 was one-third more than in 2017. Surprisingly, there are a lot of cops monitoring this neighbourhood on a daily basis.
This is not a safe neighbourhood for walks or bike rides, especially at night. Petty crime is also prevalent. Females and tourists are recommended to carry less cash when travelling. This is to keep against getting mugged. Residents are doubtful about the safety of public commutes or hotels.
3. Midtown District
This area, which has a population of 10,962, has a livability rating of 55, which is considered low. Even having a visible police presence in the area, the continual theft incidents contribute to the community's insecurity. Theft occurred 70 times in the last six months, with 60 arrests, according to Spotcrime. Following then, just 18 incidents of assault were recorded.
Commutes are rather secure in this neighbourhood, so a small amount of cash will be safe. Even though crime rates are 82 percent higher than the national average, ladies may conduct night strolls without incident. Hotels in the area, such as La Jolla Cove, are deemed safe.
4. Marina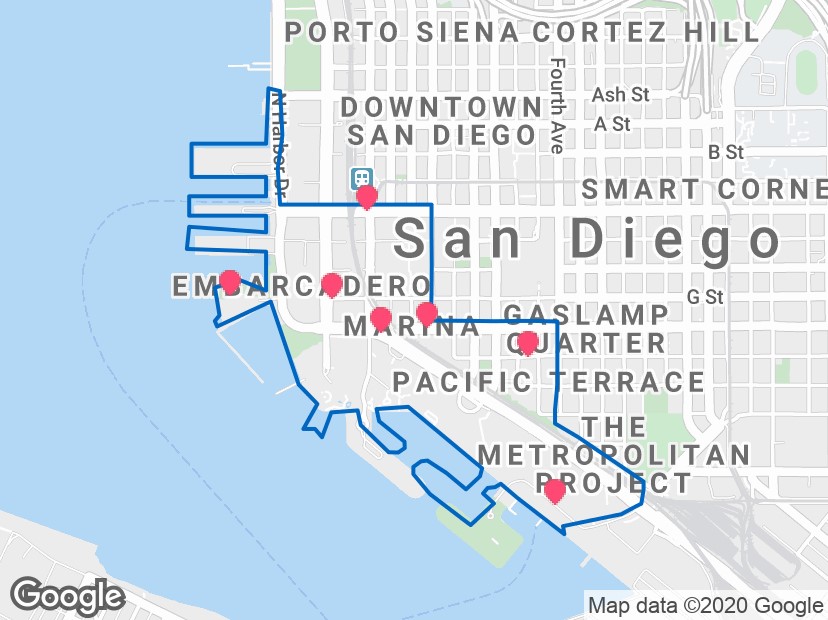 This area looks to offer great living circumstances, with a livability score of 71 and a population of 4,435. However, the crime rate in Marina is 390 percent higher than the San Diego average, and violent crimes are 523 percent more than the national average. As a result, this is one of the San Diego neighbourhoods to avoid. Unfortunately, the police in this neighbourhood often sluggish to respond to crimes. As a result, exploring the neighbourhood, especially at night, is thought risky. Female tourists are so advised to avoid travelling alone. Buses are safer during the day, but cash handling is not.
Any resident in Marina has a 1 in 9 chance of becoming a crime victim. Only very few hotels are recommended as safe, and they are barely within this neighborhood.
5. Mission Valley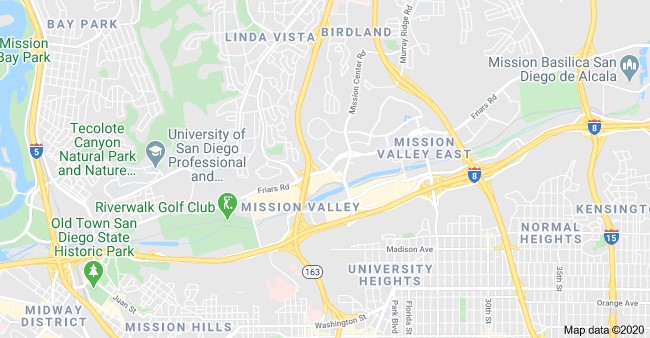 With one of the highest total crimes per 100,000 people at 10,817, this 7,490-person area has property safety concerns that result in crime. Despite having 176 percent more violent crimes than the national average, Mission Valley is safer than 8 percent of the other communities. The cops appear to be less active here. This neighborhood's advantage is that it appears to be at the middle of everything, whether it's shopping or transit. It is usually thought to be safe to use public transportation. So carrying cash is not a danger element.
With its numerous walkable places, Mission Valley can be explored on foot or bike and at night times. The hotel, Hotel Circle, had back-to-back accolades on security.
TRAVELING TO THE UNITED STATES?
---
Do You Have U.S. ESTA VISA Travel Authorization? If You Have ESTA Application, Check if it is Still Valid!
6. Mountain View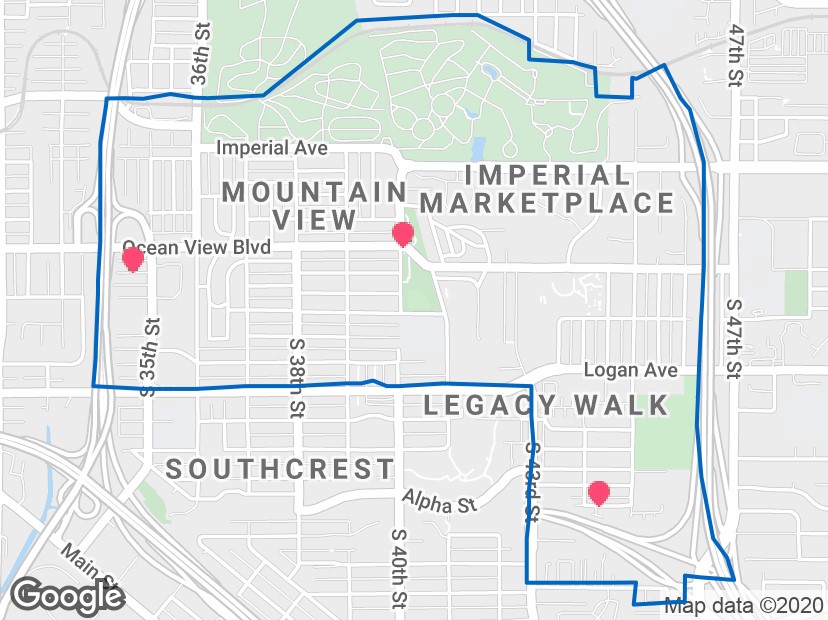 With a population of 12,582, this area poses less of a threat to the city in terms of violent crime. However, it is one of San Diego's most dangerous areas in terms of property crime. Property crime accounted for 93 percent of all crime in 2018. Theft would be at the top of the list, followed by burglary and finally motor vehicle theft. The cops in this neighbourhood allegedly do too few patrols. Any citizen has a one in ten probability of becoming a victim of a crime.
A lack of vigilance when going through the area might result in tourists or females travelling alone being harassed or attacked, particularly for cash. According to reports, bus transportation is not the safest mode of transportation.
7. Oak Park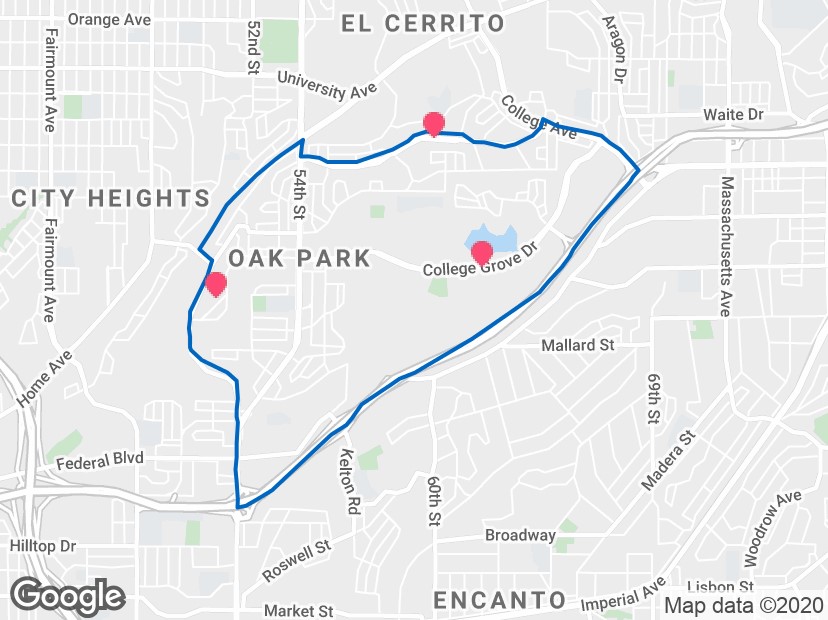 Oak Park, regarded as one of the least troubled ghetto communities, has a minor gang issue and a car-stealing obsession. Its 9,873 people are subjected to 73 percent more violent crimes than the national average. Despite their visibility, the police in this region are insufficient.
Going near Oak Park can be dangerous, thus walking or strolling should be limited to daylight hours. Female alone visitors should preferably be guided through these unsavoury regions at night. This addresses the question, "Is San Diego safe at night?" Depending on the route, taking public transportation is rather safe. As a result, dealing with large sums of money is not recommended.
8. Little Italy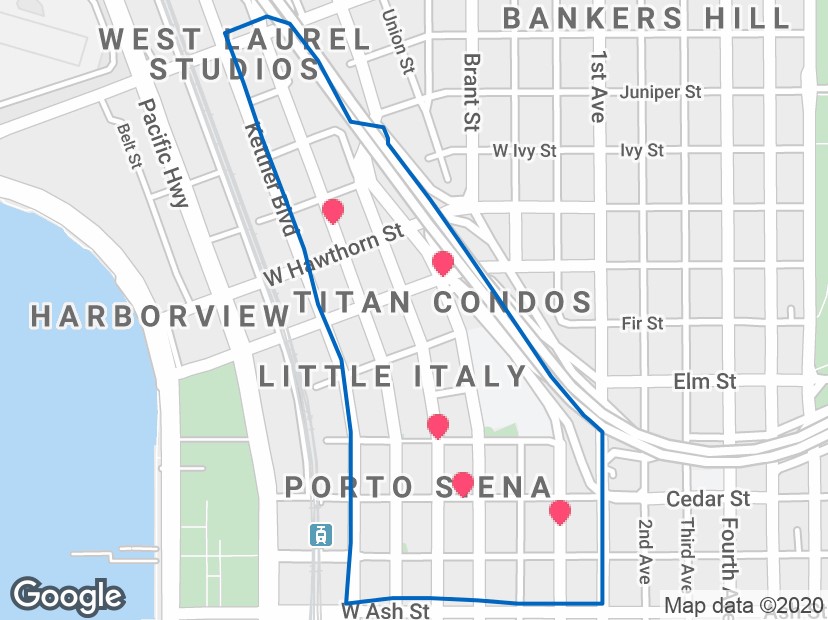 This area, primarily populated by Italians, has 3,171 residents who love the most exciting cuisine and drink. Apart from property crime, which is a continuous concern in this neighbourhood, Little Italy has few difficulties. Police patrols are seen, but infrequently. This area is relatively walkable, and exploration is wonderful due of the colourful people. At both day and night, safety is the least of their concerns for solo female travellers.
Because Little Italy is rife with thefts, cash muggings may occur near public transportation stations, making even hotels insecure. In general, crime has decreased by 5% year over year.
9. Webster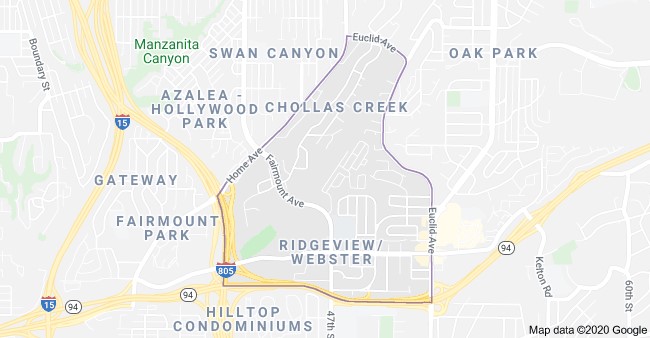 This 10,383-person area has a low livability rating of 33. Though crime rates are 18% lower than the San Diego average, property crime is not insignificant. This area has numerous patrol officers and strict security measures to keep these criminals at bay. Fortunately, walkability is good, so exploring throughout the day or at night is a regular and safe sight. Bus journeys may get highly crowded, attracting panhandlers and pickpockets. It is best to travel with less money for this purpose. You have a 1 in 54 risk of being a victim of crime in this neighbourhood. However, few hotels in the area, such as the Pacific Terrace, provide adequate protection.
10. Cortez Hill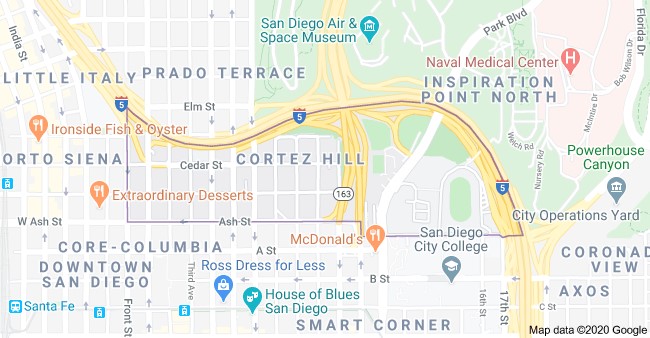 With a population of only 2,825, this area experiences just as much crime as the others. The total crime rate is expected to be 7,394 per 100,000 population, with 1,451 cases of violent crime and 5,943 cases of property crime. There will always be cops in this neighbourhood. Exploring on foot at night, or as a solitary female tourist, is not recommended unless accompanied. While using the bus, incidents have been rare, especially in terms of hotel safety in this area.
Crime Situation in San Diego
Is it safe in San Diego? According to the 2019 FBI statistics report, San Diego has a crime rate of 3.7 offences per 1,000 people. When compared to major cities in the United States, such as Chicago or New York, this rate is the lowest. Similarly, most of these major cities have endured property crime. According to recent data, the property crime rate is 18.4 per 1,000 people. This makes the city the second-lowest in terms of property crime.
Top Bad Neighborhoods in San Diego
What are San Diego's terrible neighborhoods?
1. Columbia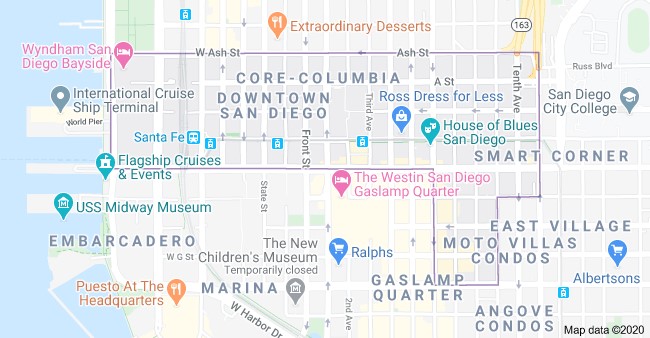 Despite having one of the smallest populations in San Diego (1,941), this area is plagued by crime. Violent crime is 234 percent more than the national average, while total crime is 229 percent higher. Foot patrol personnel are sparse in this neighbourhood. While there is a one in twelve possibility of becoming a victim of a crime, it is still safe for ladies to go alone and at night.
There have been no recorded incidents at the bus terminal, which keeps one secure from being robbed of cash. Meanwhile, surrounding hotels are deemed unsafe.
2. Bird Land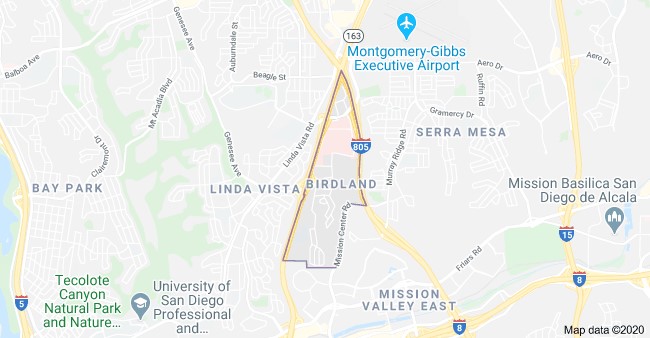 The crime rate appears to be flat for a population of 5,136. Property crime accounts for 73% of the overall crime of 3,888. As a result, it is one among San Diego's worst neighbourhoods. While violent crimes in Bird Land are 171 percent higher than the national average, police presence is extremely low.
Bus routes pick up on suspicious persons who may be planning a mugging. As a result, avoid carrying cash. Visitors and ladies who want to explore the neighbourhood may do so securely by walking or biking about. Females should be discouraged from wandering at night. Any of the surrounding safe hotels, such as Pacifica, might be chosen for a rest.
3. Lincoln Park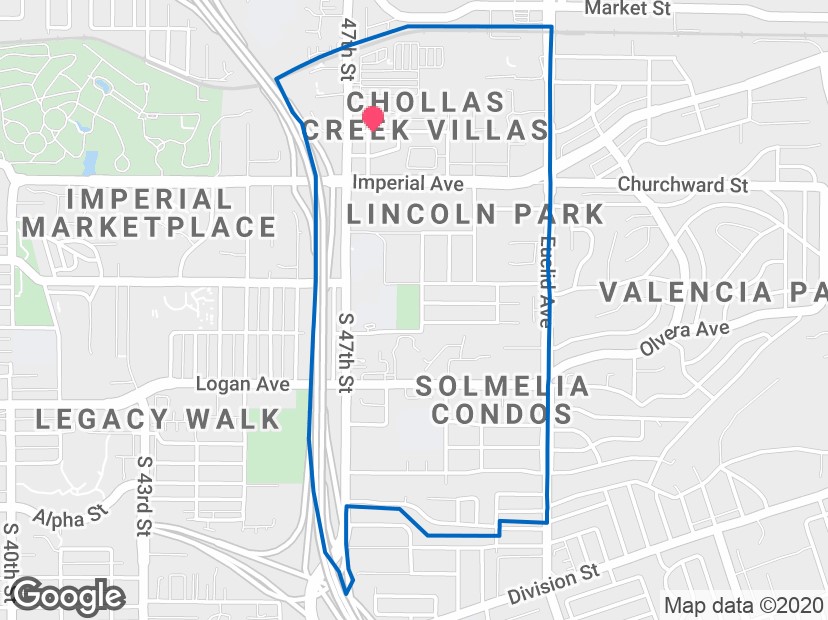 This neighbourhood, with a population of 5,716 people and a history of criminal activity, is one of the least safe in the area. Drug selling and gang activity are common crimes. According to Spotcrime, the most common crimes in the recent six months beginning in May 2020 were vandalism and assault. Because arrests are common in this community, the police are readily available. As a result, Lincoln Park is a safe place to explore on foot. Only at night should female solitary travellers exercise extreme caution.n chance of becoming a victim of a crime.
To have the greatest experience, go with less cash to prevent getting robbed. In addition, keep an eye on your public transportation trip for safety. Residents in Lincoln Park have a one-in-33 probability of becoming a victim of crime.
4. Emerald Hills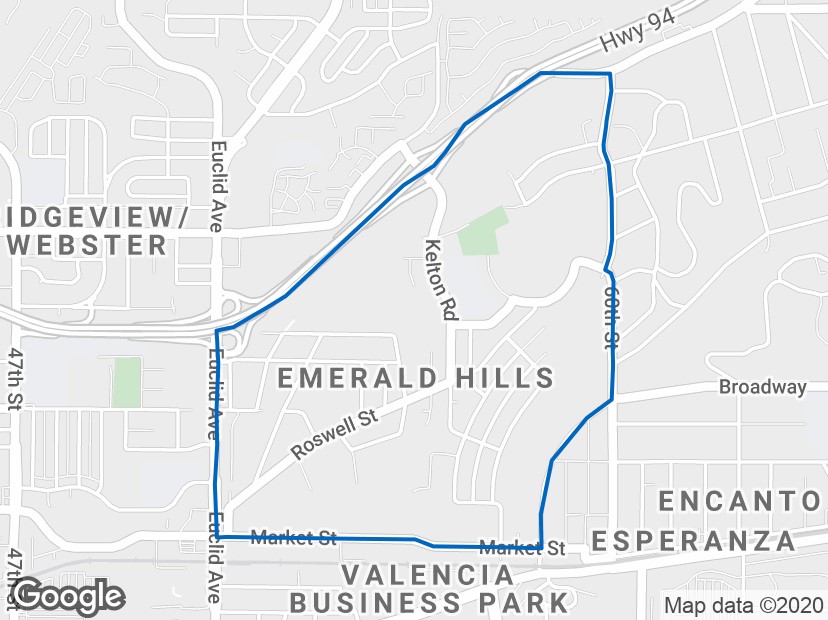 This area has a population of 7,735 people with a crime rate that is 15% higher than the San Diego average. In the real world, this is about average. This neighbourhood has a higher rate of theft, burglary, and vandalism. However, the preceding incidents are arrests, casting a good image on police activity. This ensures that you can wander about the neighbourhood during the day. Visitors and female single travellers are only advised at night.
There have been no reports of cash thefts on public transit in this neighbourhood in a long time. It's a good thing surrounding hotels like Kings Inn and Tower23 are generally secure. Emerald Hills is statistically safer than 34% of the cities in California.
5. Ocean Beach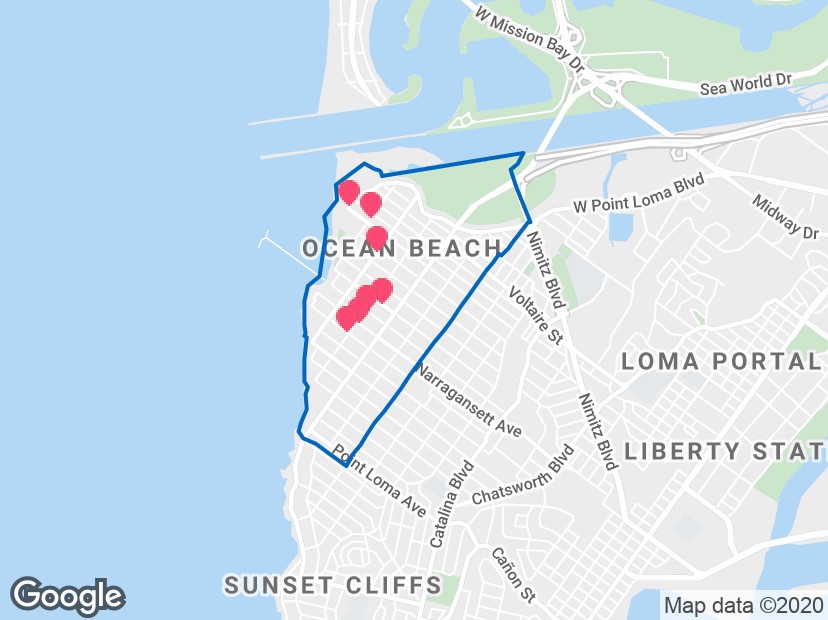 This neighbourhood has a total crime rate of 4,097 per 100,000 persons and a population of 11,549 people. Property crime follows the same high trajectory as the other neighbourhoods. Residents suggest that the police conduct random foot patrols. Foot walking is popular among visitors, notably female lone tourists. It's worth noting that in San Diego, the homeless are visible on the beach in Ocean Beach.
Buses are quite safe, and you may transport large sums of money. If you choose a different hotel location, Ocean Beach is surrounded by secure hotels.
6. Old Town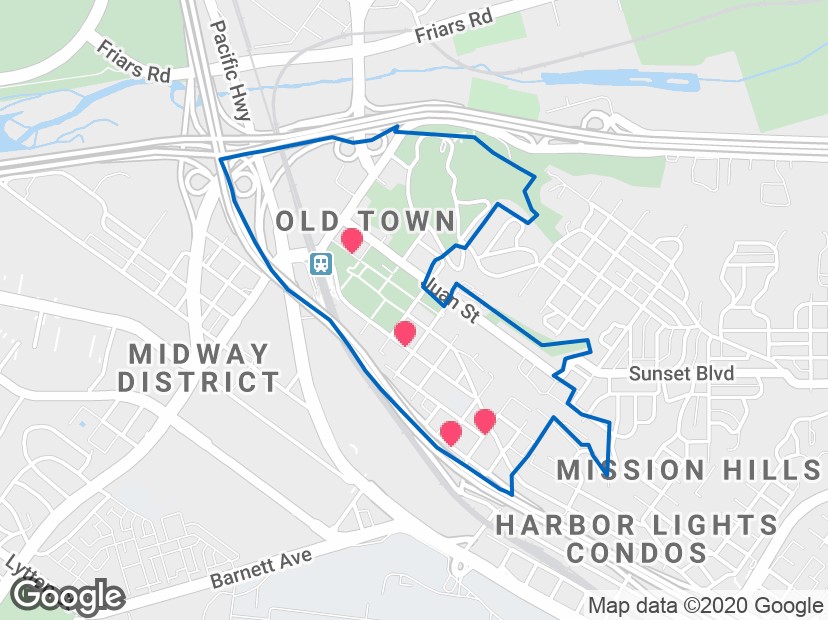 The 11,380 residents of this area are concerned about the number of property crimes that occur. A total crime estimate of 4,959 per 100,000 population excludes just 741 instances of violent crime. This is the worst neighbourhood in San Diego. Although police patrols are visible in this area, they do not respond quickly. As a result, exploring the city is limited to daylight hours. Nighttime activities for female lone travellers will be done in groups exclusively.
Public transportation has shown few or no criminal incidents, and usual small crimes such as cash robberies are also less common. Hotels with solid reputations include the Old Town Inn, the Bahia Resort, and the Hyatt Regency. Residents in Old Town have a one in twenty probability of becoming a victim of crime.
Conclusion
Large cities are typically associated with high crime rates. However, this is not the situation in San Diego. San Diego, the second-biggest city in California and the eighth-largest city in the United States, has the lowest murder rate among the top ten major cities. However, due to its dense population, the city is guaranteed to have some crime. As a result, exercising caution when exploring unfamiliar regions will keep you safe.