---

Is it possible to apply for an ESTA without an already defined travel plan?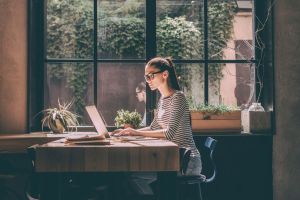 When can I apply for ESTA?
Most of the time, we travel to Uncle Sam's nation for vacation, school, or job.
Traveling to the United States always necessitates the presentation of specified documents or the acquisition of a travel visa.
Tourists, labourers, and students can all get visas. Each scenario has its own set of requirements, budgets, and timetables. ESTA has its own set of rules.
In truth, acquiring an ESTA is achievable if certain prerequisites are completed.
If you're asking if you can apply for an ESTA even if you don't have specific travel plans, the answer is yes.
The mini-guide below will help you understand how this travel authorisation works and when you may apply for it.
What is ESTA?
Esta is an abbreviation for "Electronic System for Travel Authorization." This permit is issued by the US government and contains particular limitations for passengers.
The US government has created a visa waiver scheme to enable admission into their territory while maintaining tight control over passengers' identities and reasons for staying.
Because of this authorisation, the bearer will not need to get a US visa in the traditional sense when visiting the United States.
However, the ESTA authorization comes with its own set of conditions and limitations, which are detailed below.
When can I apply for an ESTA?
It should be noted that the ESTA is not available to anybody who wishes to visit the United States. Beneficiaries must fulfil the following requirements:
The traveller must be a citizen of a country that participates in the United States' visa waiver programme – VWP.
Simply review the list of nations that have this privilege to see if your country is included or not.There are 40 in total, with the bulk of them located in the European Union.
The applicant must have a biometric passport that is readable by any equipment that scans barcodes.
The passport, of course, must be valid. Any passport that does not meet this requirement will be rejected and will not be allowed to apply for the ESTA online.
The purpose of the stay must be for business, tourism, or transportation.
As a result, if you come to the United States to further your studies or job, you will be ineligible for an ESTA and will need to apply for a visa that matches your needs.
Finally, your stay in the United States must be fewer than 90 days. You must leave the United States after this term has expired.
You can only return to the United States for another 90 days after departing.With an ESTA, you can stay in the United States for a total of 180 days during the calendar year.
How can I apply for ESTA?
To receive an ESTA USA, applicants must apply online using the website that provides the online esta application form.
On this website, you will be asked to
complete a Travel Authorization Application form
with your personal data
as name and surname,
date of birth
and residential address.
Not just your data. In fact, the ESTA form includes
questions to verify your reasons for entering the United States.
In this instance, it is critical to be truthful and avoid spelling or typo errors, especially in categories such as name and personal information.
Because? In the event of a typographical error, the request may be denied by the competent authorities or not accepted upon entrance into the nation since it contradicts the information on the passport.
What if you want to travel to the US without a specific travel plan?
Because the ESTA can only be awarded for business, tourism, or transportation, having a travel plan is not required at all times.
If this is the case, we recommend specifying a tourist motive in the online request, maybe adding aeroplane ticket details and the needed address data once at the location.
It will only be essential to provide a destination address, allowing you complete flexibility in arranging for the days following your arrival. In reality, as a tourist, you will not be required to disclose information about your travels or destinations.
Once in the United States, you are free to do whatever you want as long as you follow the terms of your travel permit.
Let us recall what they are: no more than 18 hours of work or study each week.
Once you have gotten the ESTA, you are free to visit the United States and travel to any location of your choice. For the next 90 days, you will not be required to record your movements.
However, you will be unable to work since you will be violating the entrance requirements of your travel permit. Furthermore, keep in mind that staying in the United States for more than 90 days is not permitted.
If you do not follow these regulations, you will be unable to return to the United States for ten years after the day you exceeded the 90-day limit.
Conclusion
Finally, ESTA allows you to go to the United States without a fixed stay arrangement.
In the online application, simply state "tourist" as the reason for the visit.
This is in contrast to a travel visa, which requires a well-defined cause for the journey, such as a work or study visa.
Furthermore, if you qualify for ESTA, acquiring this authorisation will be lot easier and quicker.
In reality, the Esta request is totally online and is typically accepted the same day, if not within 72 hours.
The travel visa must be requested for at the nearest US embassy or consulate, and approval might take weeks to months.
Once you have gotten the ESTA, you will be able to visit Route 66 by motorbike, celebrate Carnival in New Orleans, and enjoy the beaches of Florida or the Keys.
Planning your ideal trip to the United States has never been easier with a valid passport and membership in the VWP.
Everyone, have a safe and enjoyable journey to the United States!