---

Is Las Vegas Risky? Security, crime, and places to avoid!
Redaction statement. In paragraph 3 of this article, about Meadows Village, a potentially misleading photo of another neighbourhood was posted. The current version of the article contains updated and corrected information.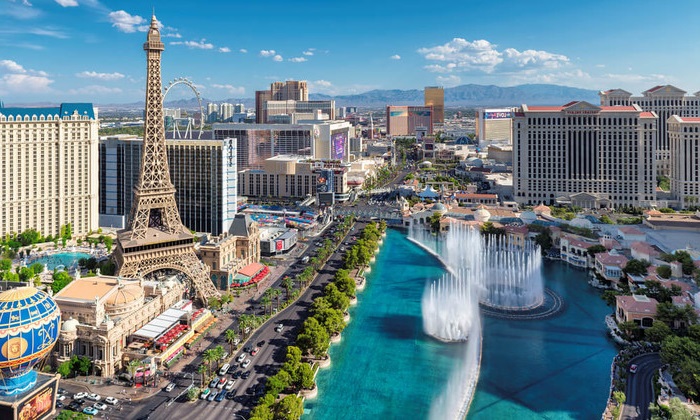 If a trip to Las Vegas is not on your bucket list, you may be missing out on one of the finest urban living experiences. This city is certainly one of the most desired in the United States because to its exciting and interesting packages. This, however, makes this city a potential target for crime and gang violence.
While Las Vegas is generally secure, many areas have greater crime rates than others. These are the locations to avoid. Some examples are shown below.
Top 5 Most Dangerous Places in Las Vegas
The following are the best Las Vegas neighborhoods to avoid:
1. Downtown
When it comes to high crime in Las Vegas, downtown Las Vegas used to be the epicenter. A crime rank of F is not excellent for a neighborhood of 10,896 people. In the late 1990s and early 2000s, there were more gunshots and robberies in this area than in any other in Las Vegas. The busiest street was Fremont Street. It was alleged that the majority of the crimes took place in dark alleyways.
Downtown buses and bus journeys appeared dangerous and sleazy. Assaults, pickpocketing, and muggings were common, causing the police presence to be quadrupled across the district. Interventions occurred, and violent crimes began to decline gradually. By 2013, the number of robberies has reduced from 35 in 2012 to 32. Batteries were also reduced from 29 to 25, although gun-related attacks increased from 7 to 14.
Property crime became the focus of the area around 2018, with an estimated 4,151 per 100,000 population, and violent crime at 885. Although downtown, particularly Fremont Street, is safer than it used to be, it is not advisable to wander around the district late at night. Women tourists are recommended to travel in groups rather than alone. However, daytime walks and bike trips are entirely safe.
Pickpockets continue to target bus stops and bus journeys. During the 'light show,' they are at their most productive, so keep cash out of sight. And the adjacent residential areas have dropped marginally, by little more than 1%.
Is Fremont Street now dangerous? Fremont Street (East Fremont Street) and its surrounds are now generally secure, however it becomes too quiet at night. Mostly the area between Main Street Station and Plaza. As a result, inhabitants promote Tropicana Hotel as a secure haven.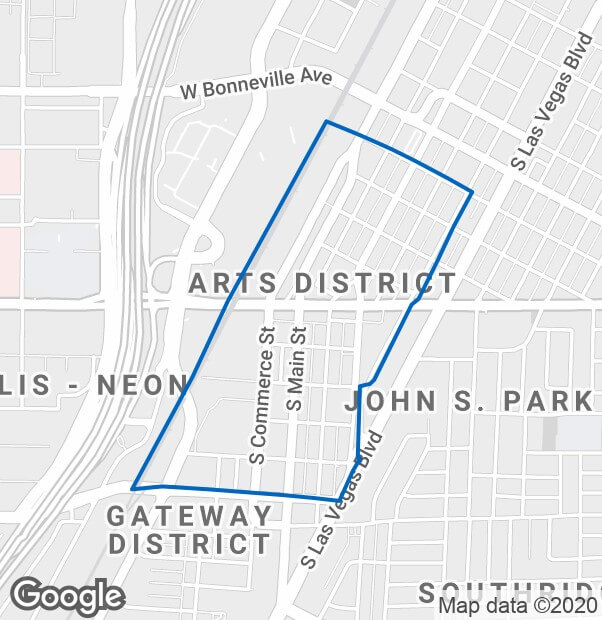 TRAVELING TO THE UNITED STATES?
---
Do You Have U.S. ESTA VISA Travel Authorization? If You Have ESTA Application, Check if it is Still Valid!
2. North Las Vegas
This is Nevada's fourth biggest neighborhood, according to statistics. This invariably results in a high level of ethnic variety and, of course, criminality among the 230,436 residents. Because it is a vast area, there are more incidences of Las Vegas gangs and networks, drug deals, and, well, general crime. According to a 2018 24/7 Wall St. research, North Las Vegas is the most hazardous city in Nevada. Which is not as severe as one may believe.
Is North Las Vegas, however, safe? The crime rate climbed from 2014 to 2017. From 908.76 crimes per 100,000 people in 2015, a 17 percent increase over 2014, to 1014.69 crimes per 100,000 people in 2017. In 2018, it fell by 4.7 percent to 966.18. And the decrease was concentrated on property crime, while killings jumped by 11 from 2017 to 33. Because public transit may attract pickpockets and panhandlers, you should keep your cash and valuables secure during your trip.
It is advisable to stroll or ride your bike around the neighborhood in the early morning hours. Although there is a significant police presence in this neighborhood, there is no assurance of safety at night. This is especially true for the allegedly hazardous southern section of North Las Vegas. Women should not stroll after dusk, for both those who are sensitive and those who are going alone. In North Las Vegas, your chances of becoming a victim of a crime are one in every 33.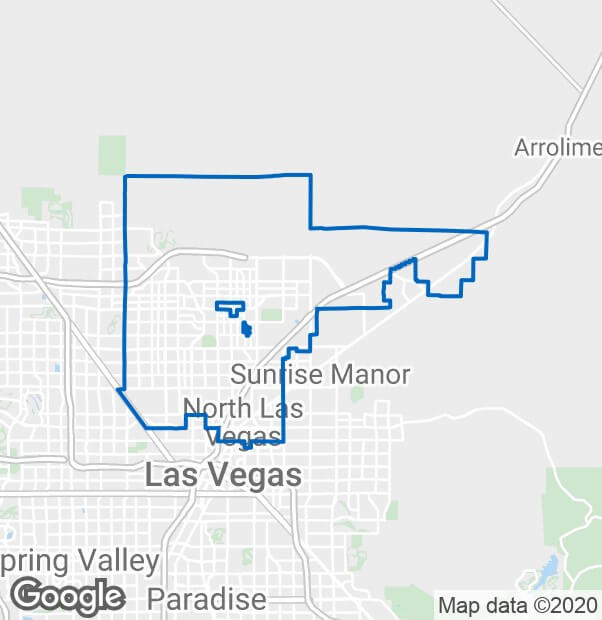 3. Meadows Village
This is a tiny community with a mix of urban and suburban elements. The population is around 3,097 people. There were allegations of a lot of gun usage in this neighborhood a decade ago, but it was mainly worn by meth addicts. Drug selling was the dominant criminal element in the late 1990s, and meth laboratories were commonplace. They were largely orchestrated by motorcycle gangs in drug dens around the neighborhood. Over 120 laboratories were discovered and subsequently shut down by local and city police.
According to FBI statistics, crime in Meadows Village has decreased by 3% in the last five years. In 2018, the total crime rate was 4,548 per 100,000 population, with property crime accounting for a sizable portion of the total. The most common types of violent crime are assault, robbery, rate, and murder, with 282.7, 135.5, 40.7, and 6.1 incidences per 100,000 persons, respectively. Theft and burglary are the most common types of property crime, accounting for 2,042.8 and 500.1 per 100,000 people, respectively. There haven't been many incidents of pickpockets or cash muggings on bus travels recently, but it's always a good idea to remain on the lookout.
The majority of individuals have enough common sense to comprehend the dangers of staying out past midday in run-down and disorderly areas like this one. Female solitary tourists should limit their walking and riding during the daytime exclusively. Here, almost no hotel has reviews.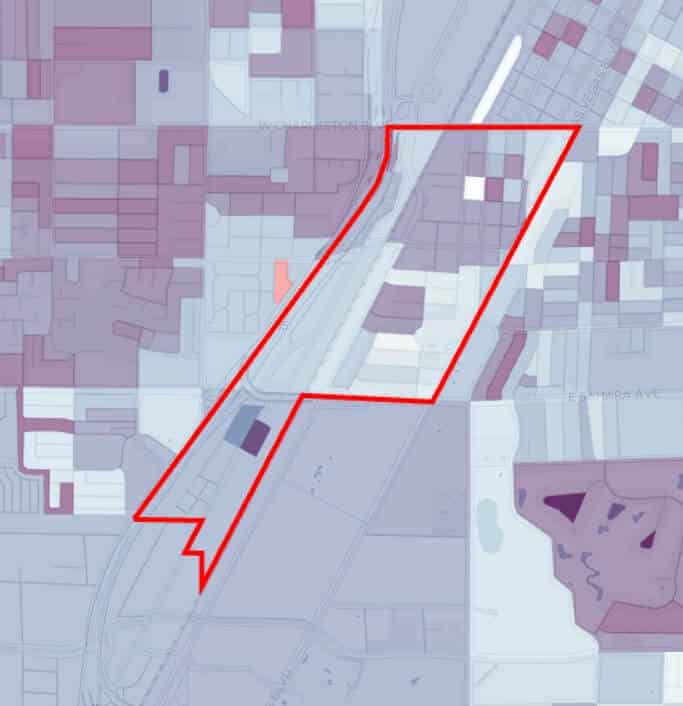 4. Huntridge
This area has a population of 16,115 people and a cost of living that is 10% cheaper than the national average. The majority of the violence in the neighborhood is blamed on Huntridge Park, which is thought to be a favorite hangout for drug users, petty thieves, and the homeless. When there are allegations of an attack, shooting, or stabbing, there will be a local who believes the culprit is a frequent in the park. Residents are being kept at bay by police patrols.
According to the 2018 crime statistics for this neighborhood, there were 3,823 total property crimes and 815 violent crimes per 100,000 people. These figures for violent crime in Huntridge are 114% higher than the national average. This should not deter you from being aware of the thievery and minor crimes that still abound in this area. Cash, wallets, and handbags should be kept secure at all times. The safety of public transit is still not assured.
Walking or bicycling are both suitable leisure activities at any time. Females who want to go alone at night should be cautious since the park and its surroundings are too quiet at night.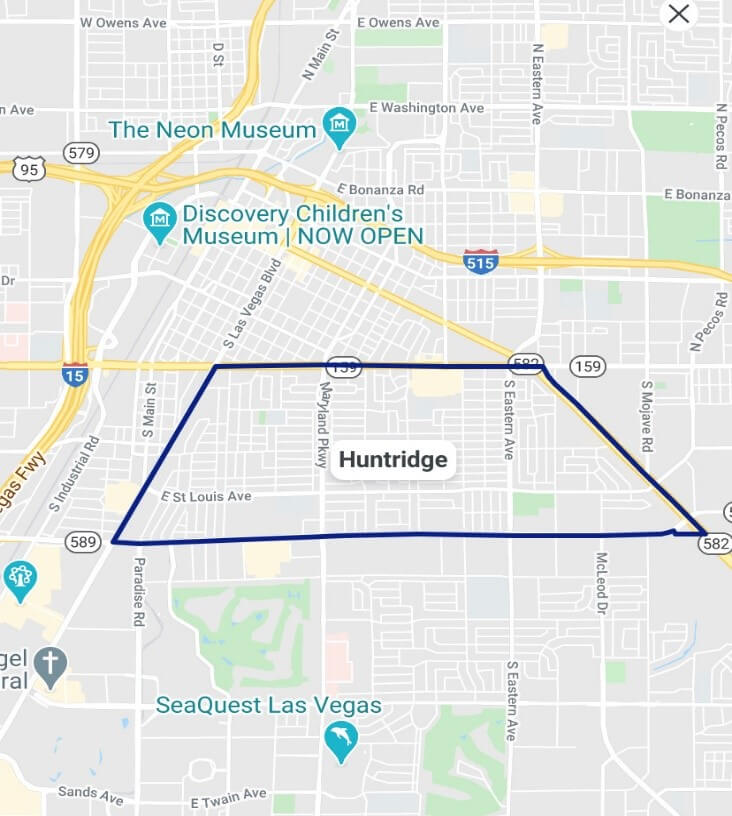 5. West Las Vegas
This neighborhood, often known as the Westside, is located northwest of the famed Las Vegas Strip and is one of the most hazardous locations in Las Vegas. The population of 20,217 is made up of 47.6 percent black people and 38.4 percent Hispanic people. This area is plagued by crime, with crime rates 103 percent higher than the national average. Despite the police presence in the neighborhood, violent crime is 141 percent higher.
Because of their proximity to the Strip, a few of hotels in this region are recommended for safety reasons. This is an excellent alternative because it becomes very unsavory around dark alleyways at night. If you must walk or ride your bike about, do it just during the day. Especially if you are a woman travelling alone.
According to FBI data, property crime per 100,000 population was predicted to be 4,309 in 2018, while violent crime was 918. Bus transit is especially fraught with minor crime and theft, necessitating extreme caution while handling cash.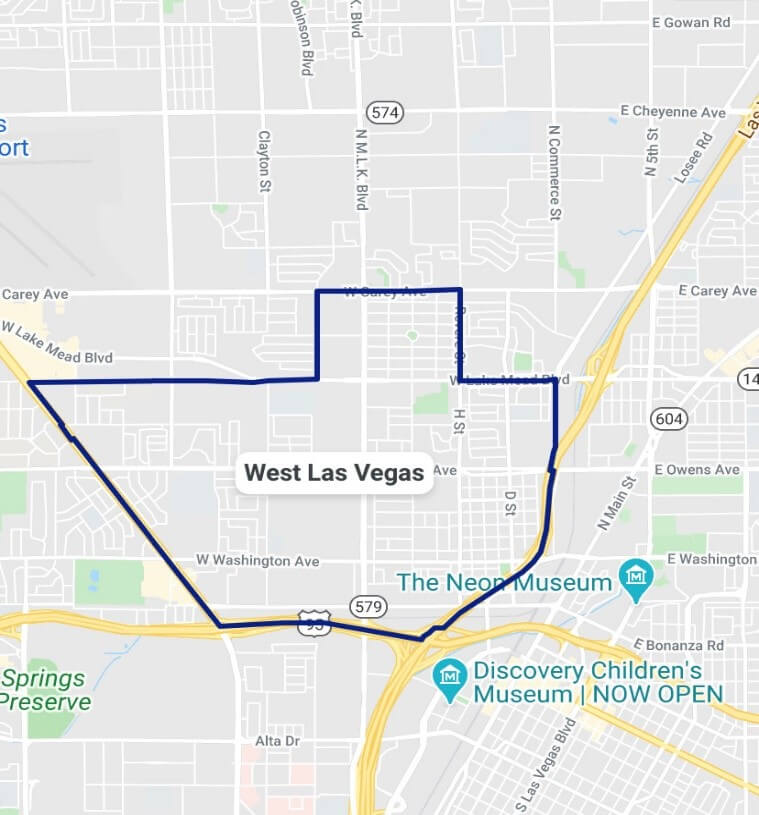 TRAVELING TO THE UNITED STATES?
---
Do You Have U.S. ESTA VISA Travel Authorization? If You Have ESTA Application, Check if it is Still Valid!
Crime Situation in Las Vegas
Is Las Vegas risky? In recent years, there has been a decrease in violent and property crimes. The crime rate in Las Vegas fell by 4% from 2017 and 2018. Even murders decreased from 205 in 2017 to 120 in 2018. According to FBI figures, the total crime reported in 2018 was 56,622, with violent crime accounting for only 17.5 percent of the total.
Top 5 Safe Places in Las Vegas
The following are some of the safest neighborhoods in Las Vegas:
1. Spring Valley
With a population of 190,661 individuals, this is a relatively large neighborhood. It has an exceptional livability rating of 71 percent, and the cost of living is cheaper than the Nevada average. Although crime has reduced by an average of 6% each year over the last decade, there are still few cases of property crime. This area is quite safe and may be explored at any time of day.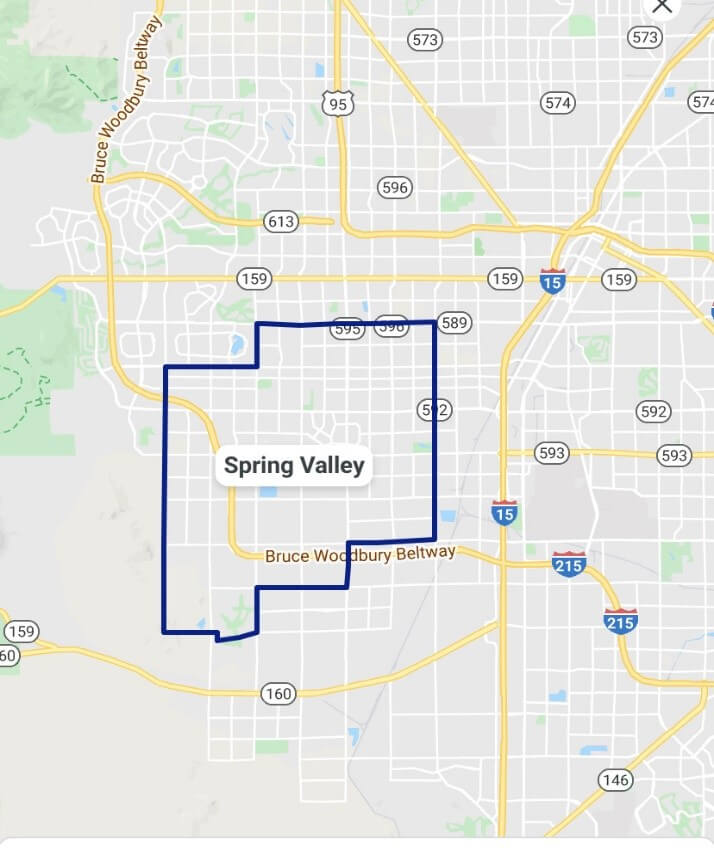 2. Tule Springs
It is also a big urban hideaway in the Vegas valley, with a population of 19,044 and low crime rates. Crime rates in this neighbourhood are 33% lower than the national average, while violent crime rates are 49% lower than the national average. Walking about during the day and at night is incredibly safe. Property crime, particularly petty theft, is a recurring problem in this community.
Overall, Tule Springs is safer than 77 percent of Nevada localities, with a 1 in 59 probability of becoming a victim of crime.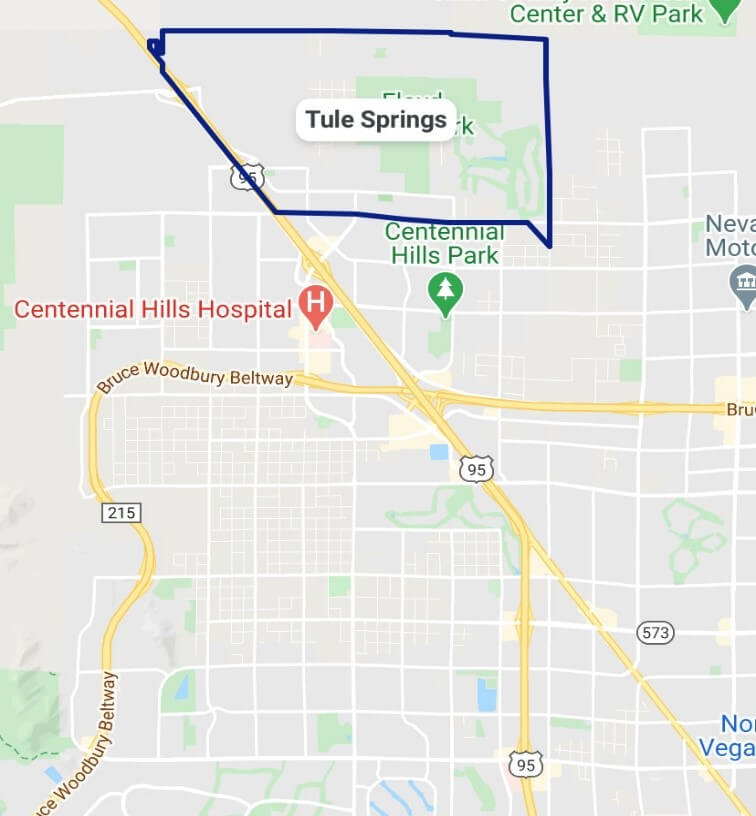 3. Summerlin South
This is unquestionably one of Las Vegas's safest neighborhoods. A lovely, calm neighborhood with a population of 48,606 individuals. The livability rating is 72%, which is regarded outstanding. This area is divided into two sections: Summerlin North and Summerlin South. The north and south, on the other hand, are both oriented in terms of safety and security. There have been few reports of violent crime. This area has recreational amenities and private security patrols 24 hours a day, seven days a week.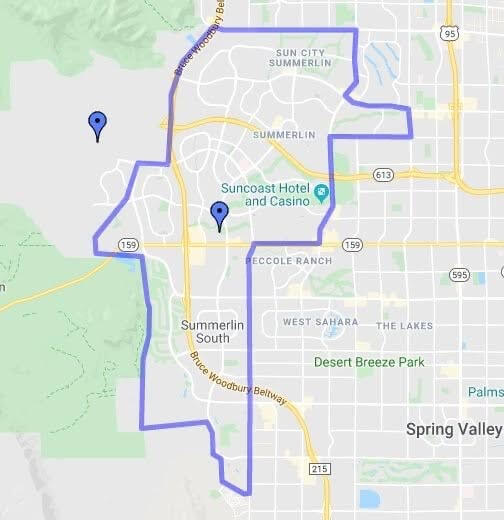 4. Buffalo
This area is home to 15,013 people and has a cost of living that is 13% higher than the Las Vegas average. Even the crime rate is believed to be 254% higher than the Nevada average, which is difficult because locals assume the area is safe and secure. There was a year when crime increased and gang violence increased. The cops resolved the crisis, but the area has been seen indecisively since since. The Eastside is still notorious for its illegal activities.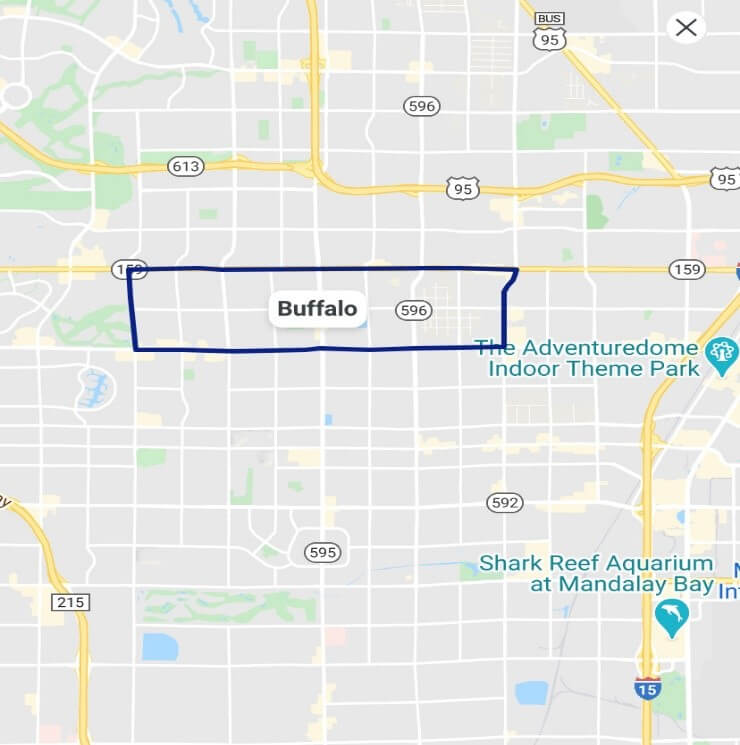 5. Rancho Charleston
This community has a population of 26,767 people with real estate values that are 13% cheaper than the Nevada average. Rancho Charleston is regarded as one of the most cheap communities in the city. Property crime accounts for 84 percent of overall crime estimates per 100,000 people in this city. There is the rare theft where the culprit is apprehended before going too far. You have a one in seven risk of becoming a victim of a crime in Rancho Charleston.
Conclusion
Every city has poor areas, but the issue is the intensity and rate of violence. Overall, Las Vegas should make you feel protected. Law enforcement employed around 2,530 officers and 1,520 civilians in 2008. As the city is worried about safety, an increasing number of people are still working. And, as evidenced by statistics, crime has decreased dramatically over the years.