---

Top 10 Best Hotels in Denver, Colorado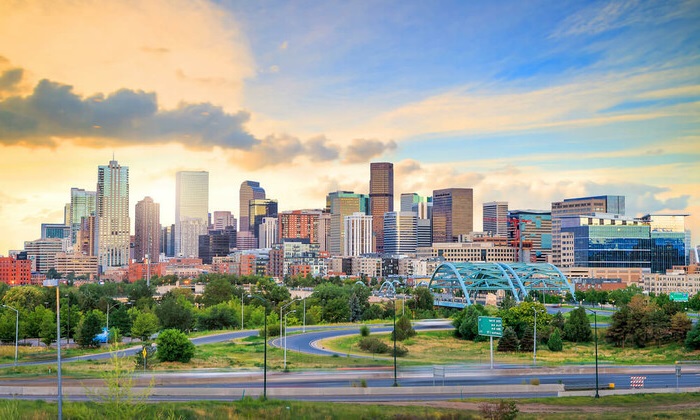 The hotel culture in Denver is diverse, with stunning rooftop bars and drool-worthy artwork. Even Denver's oldest hotels mix nostalgic appeal with modern luxuries. From elegant national brands to independent boutiques, hotels in Denver cater to a wide range of tourist budgets and interests, whether for a romantic break or a family vacation with pets. The ten greatest hotels in Denver are listed below.
1. The Art, a Hotel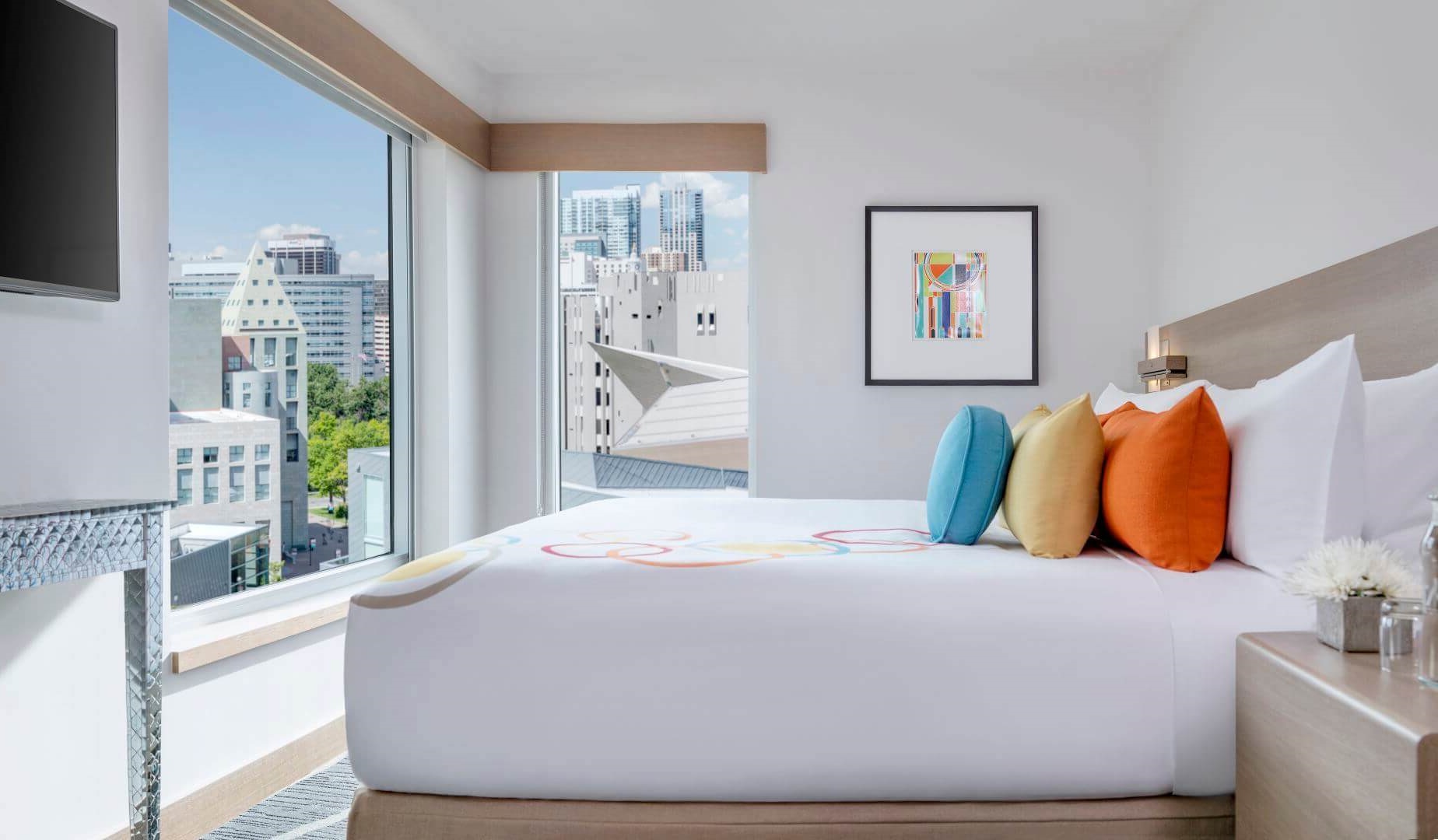 This Denver hotel is located downtown in the Golden Triangle Museum District, within walking distance of the Kirkland Museum of Decorative & Fine Art, the Colorado State Capitol, Civic Center Park, the Clifford Still Museum, and the Denver Art Museum.
The Art, a 165-room boutique hotel, is a beautiful art-centric hotel with a fine collection of art works displayed throughout its open areas. The construction (with glass as its major motif) is not only new, but it also lends an artistic image to this Denver hotel from the outside. Inside, the rooms are vast, with vivid color splashes contrasting against neutral tones, but preserving an artful design atmosphere. The art collection contains pieces by Clifford, Jim Dine, and others. Guests and tourists inspired by any art item can visit the museums named after the painters within walking distance.
With its exceptional New American food, FIRE, the in-house restaurant on the fourth-floor terrace replete with various fire pits and breathtaking landscapes, provides a new type of craftsmanship. This has attracted more locals and visitors looking for a place to unwind after work.
The Art, a 4.5-star Denver hotel, is aesthetically magnificent and artistic, and its cafe and patio are appealing to everybody. It has a price range of $330 to $370.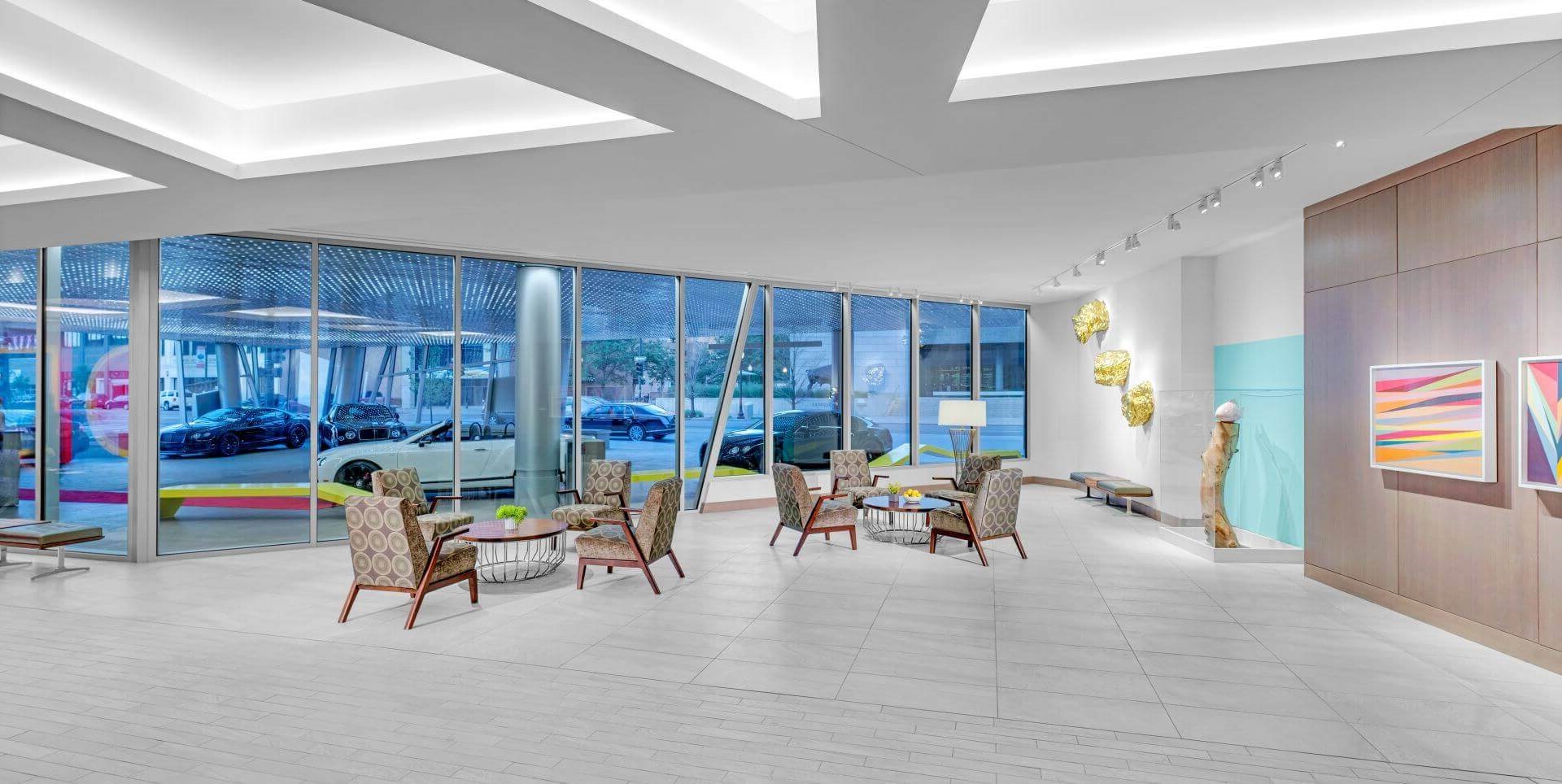 Pros
It is located in the heart of downtown Denver.
A regular guest room will also have artwork (also the elevators).
Pets are permitted.
Cons
TRAVELING TO THE UNITED STATES?
---
Do You Have U.S. ESTA VISA Travel Authorization? If You Have ESTA Application, Check if it is Still Valid!
2. Hotel Teatro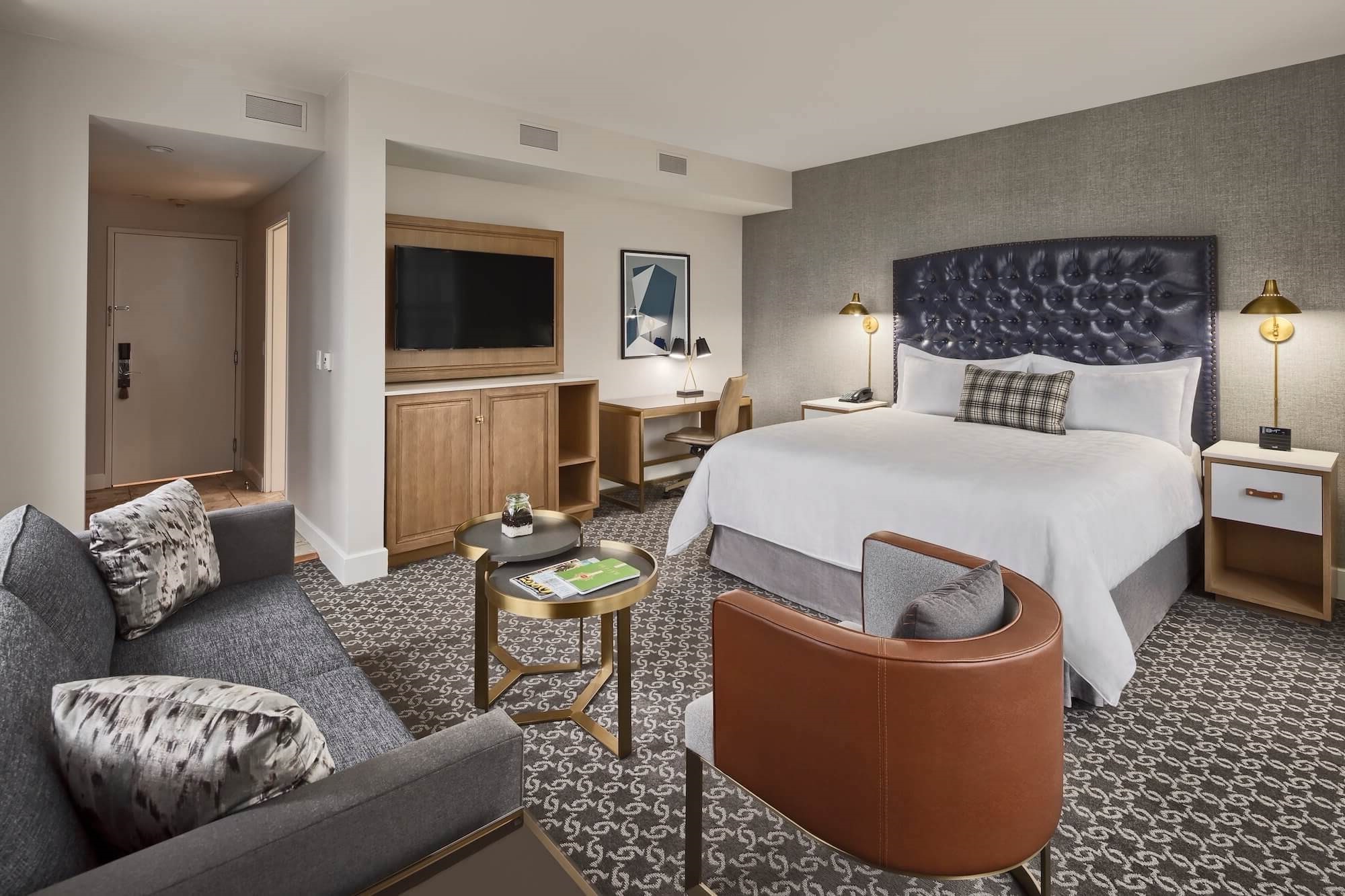 Hotel Teatro is a 110-room premium boutique hotel in the theatre area with a whimsical flair. It's directly next to the Denver Center for Performing Arts in Denver Downtown, surrounded by 1911 red-bricked architecture. It is ideal for romantic vacations and theatrical evenings, but it is also suitable for city inhabitants and business visitors. The king suites include floor-to-ceiling windows with city views and huge relaxing baths. The guest rooms are cozy, with soft mattresses wrapped in lush linens, neutral hues, and, in some cases, rain showers.
The Study, a library-inspired lobby area, is a compelling sight – ideal for a power dinner or a peaceful morning by the fireplace with a book and a cup of tea. It also offers classes in everything from calligraphy to bartending.
Visitors to Nickel, the in-house restaurant, may choose between a sushi-style menu and a conventional cuisine. Weekend brunch includes an endless White Russian bar, cereal bowls of milk, and, on occasion, a theme, such as Star Wars (costumes encouraged). A free local car service and a gym are available on-site. This is a 4.5-star hotel with rates ranging from $314 to $365.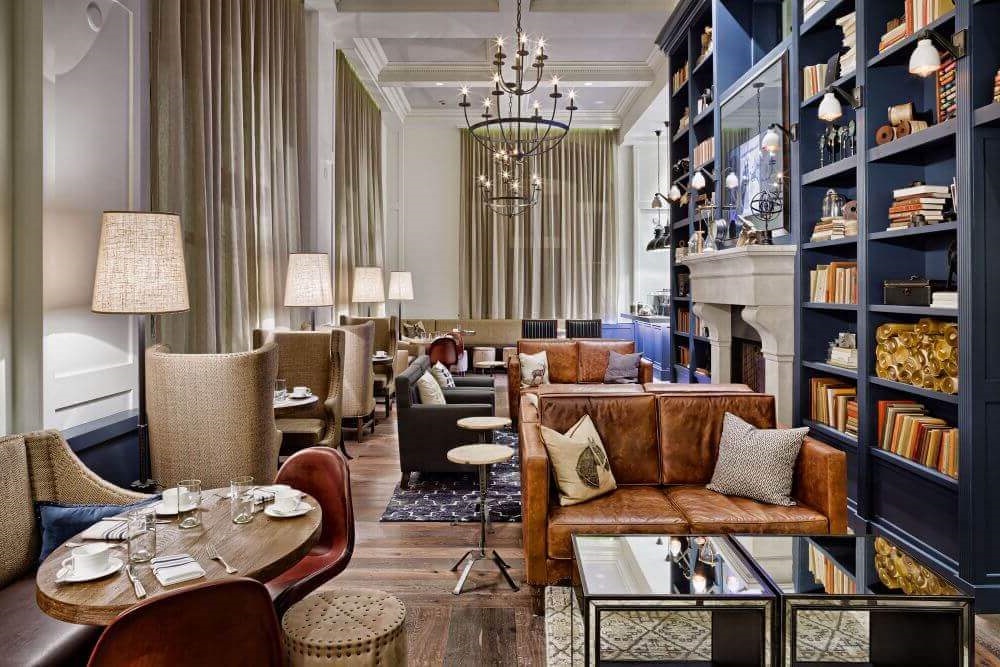 Pros
The 110-room Hotel Teatro provides exceptional service while being stylish and oozing warmth and flair.
Even though this Denver hotel is intended for easy strolling, a luxury SUV is available to transport guests across the downtown area.
The Teatro welcome pets.
Cons
3. The Brown Palace Hotel and Spa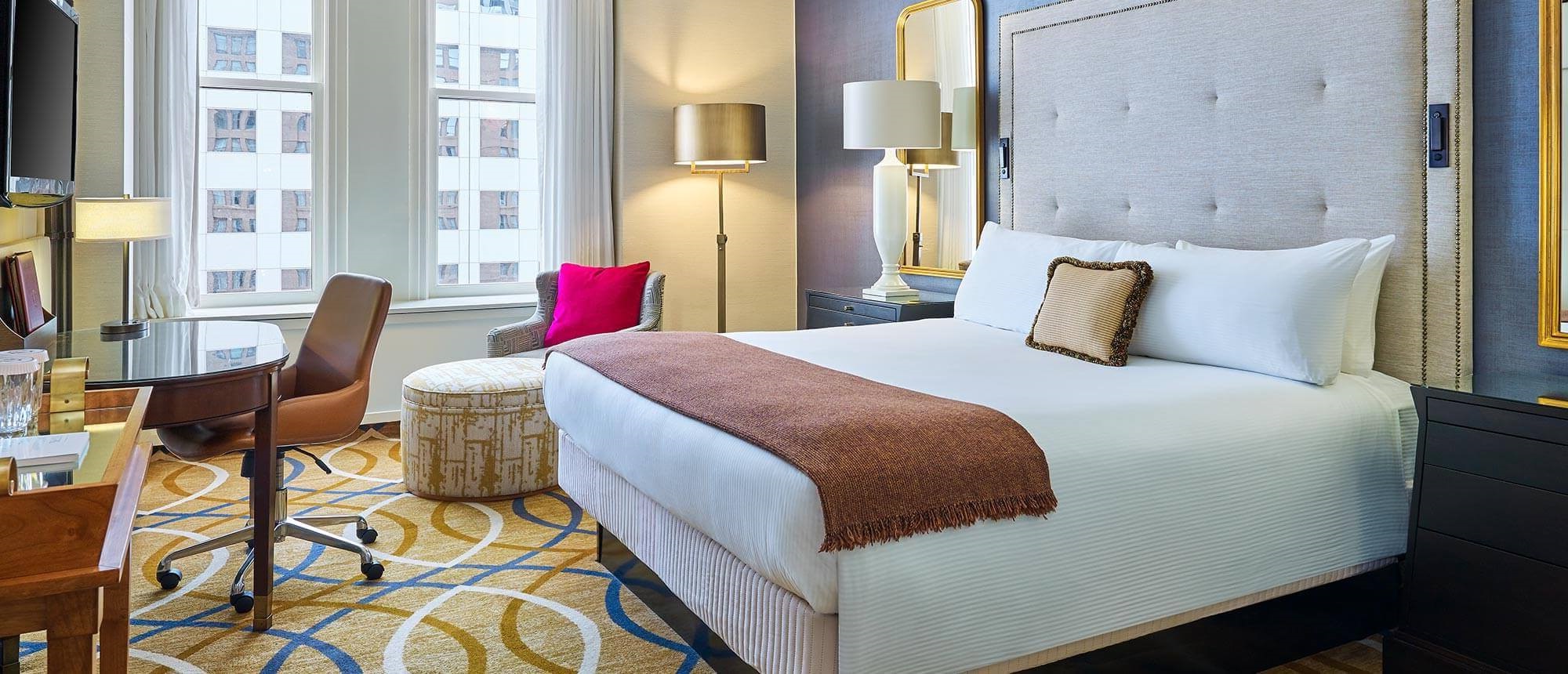 This 125-year-old landmark serves as Denver's original luxury hotel. Since 1892, the 241-room Brown Palace has been open every day. It has welcomed numerous icons and has been proactive in staging yearly events. The hotel is adjacent to the Colorado Convention Center and LoDo in the center of the Financial District.
The Palace Arms is one of three restaurants on the premises. This Denver hotel is as well known for its Dom Perignon Champagne Brunch on Sundays as it is for its afternoon tea (munched on cucumber finger sandwiches) beneath the hotel's lobby (from 12 p.m. to 4 p.m.).
The guest rooms are exquisite, with cloud-like mattresses and modern amenities. There is a florist, a hairdresser, and the stylish cigar lounge bar of the city. It is a 4.5-star hotel with rates ranging from $315 to $370.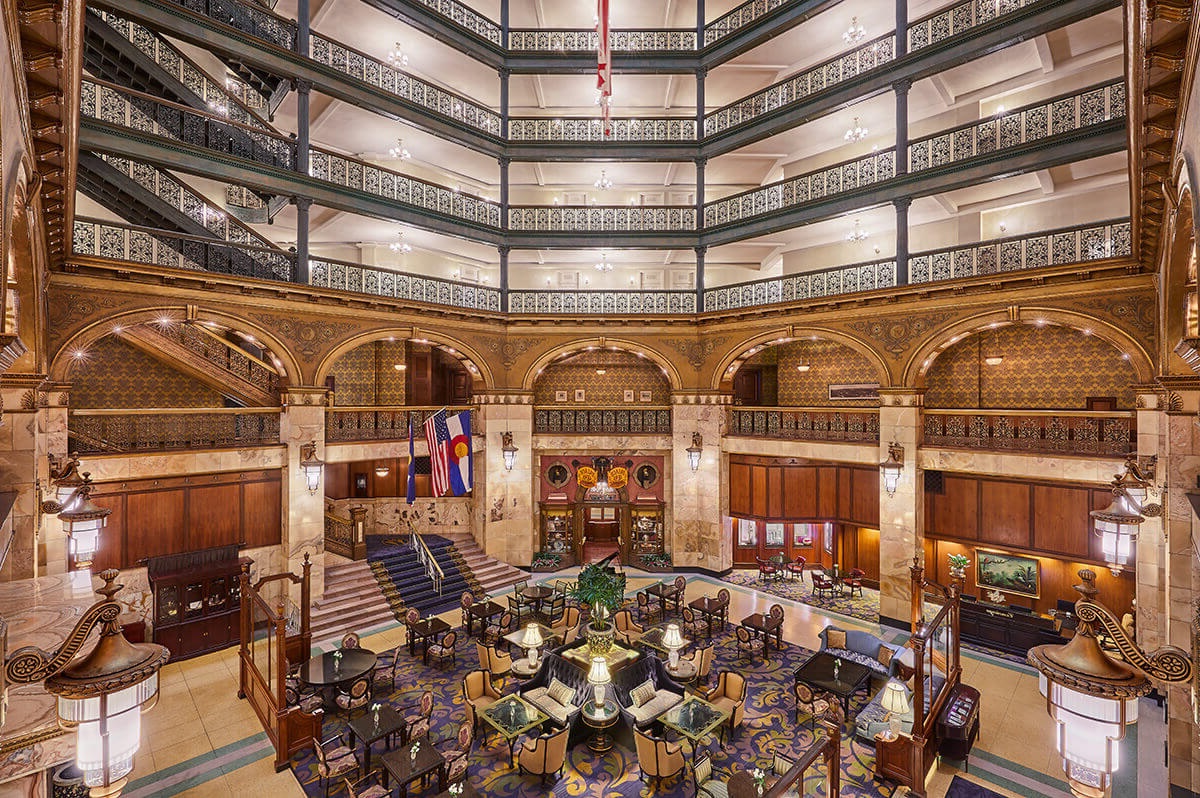 Pros
Visitors appreciate the property's historical charm and excellent customer service.
Its long-standing and superb afternoon tea tradition.
Cons
More contemporary facilities are required in the rooms.
4. The Crawford Hotel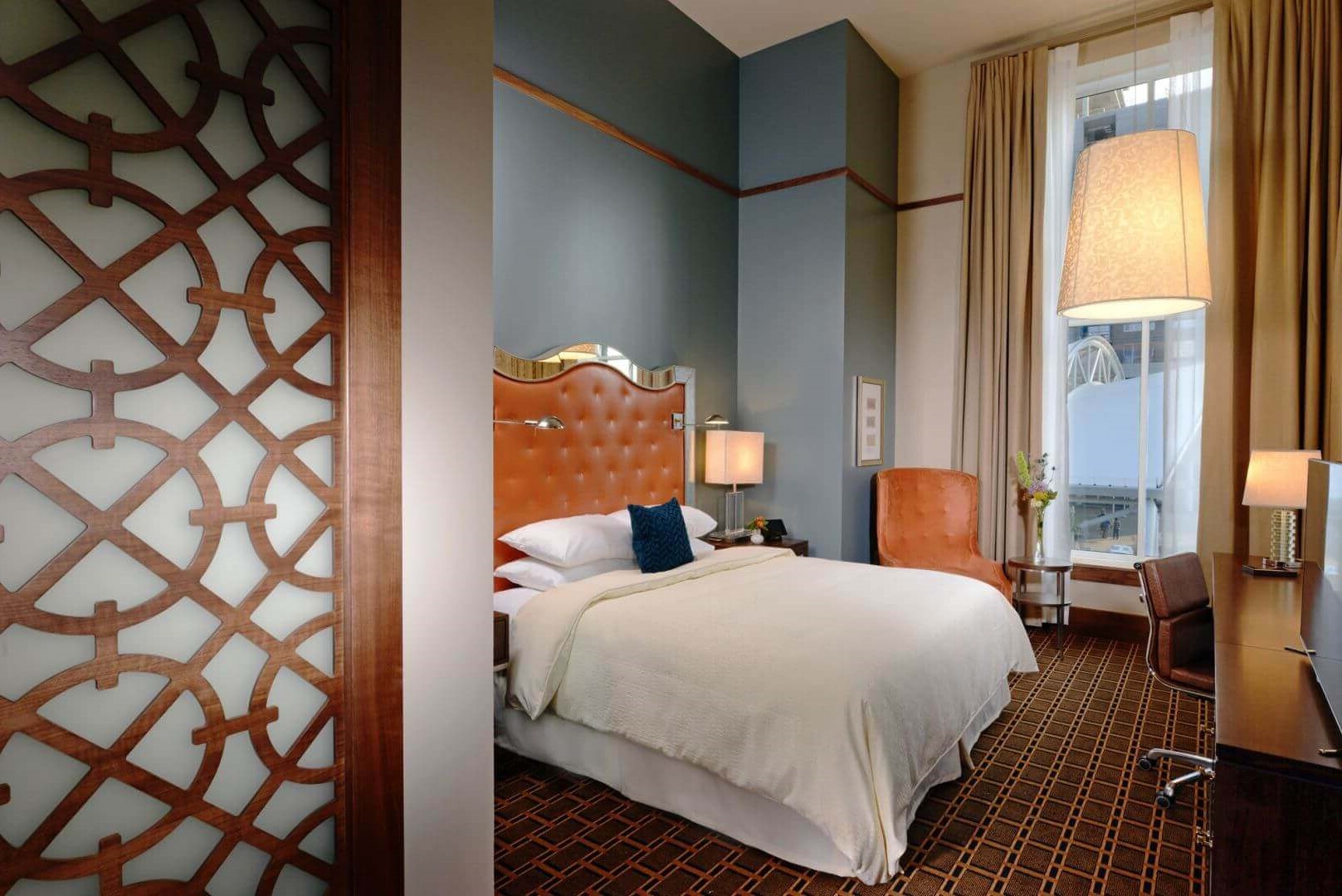 The Crawford, a small luxury hotel located within Denver's Beaux-Arts railway hub Union Station, is not just classic and tender, but also ideal for children. An A-line rail connects the international airport to downtown Denver at Union Station. This distinguishes the Crawford Hotel as a top choice for people with early aircraft tickets. The spectacular refurbishment, with its 112 rooms of creative, wacky style, preserved the train station's original form, so no two rooms are similar.
The guest rooms have contemporary design and cloud-like mattresses, as well as traditional clawfoot tubs and rain showers in the baths. The suites have pure art and arched ceilings with revealed support, giving them a real Rocky Mountain sense.
Stepping out of your room to find a plethora of superb food options near Union Station, as well as close proximity to Coors Field and the Pepsi Center. Denver's well-known chefs have restaurants within Union Station, and travelers may visit the Terminal Bar for Colorado artisan brews. This 4.5-star hotel charges between $447 and $483 per night.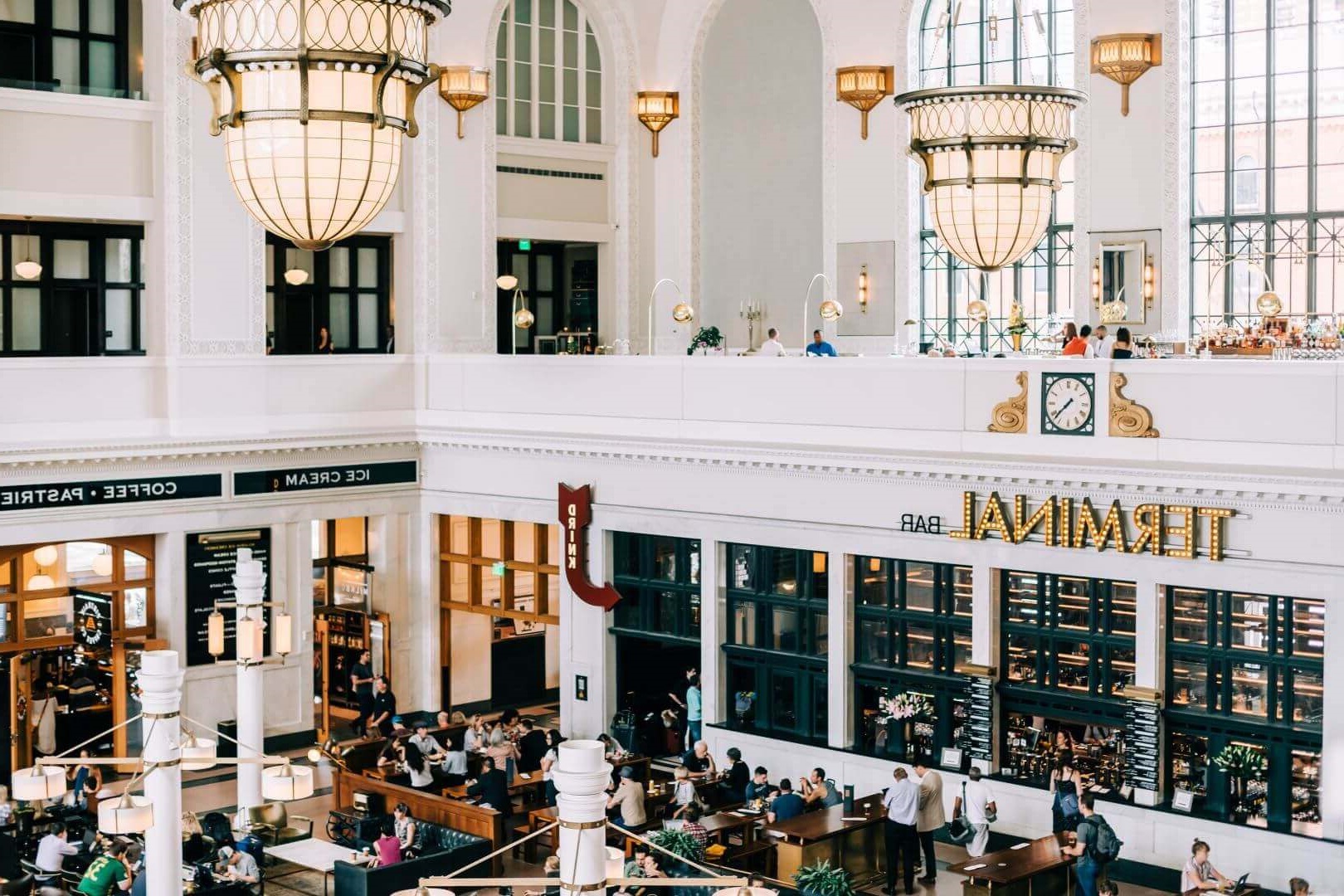 Pros
This boutique hotel combines Denver's heritage, a renovated Beaux-Arts railway station, and a contemporary atmosphere.
Tesla short-distance transport and personal tablets.
Cons
A $20 daily destination charge is added to the accommodation rate.
5. The Ritz-Carlton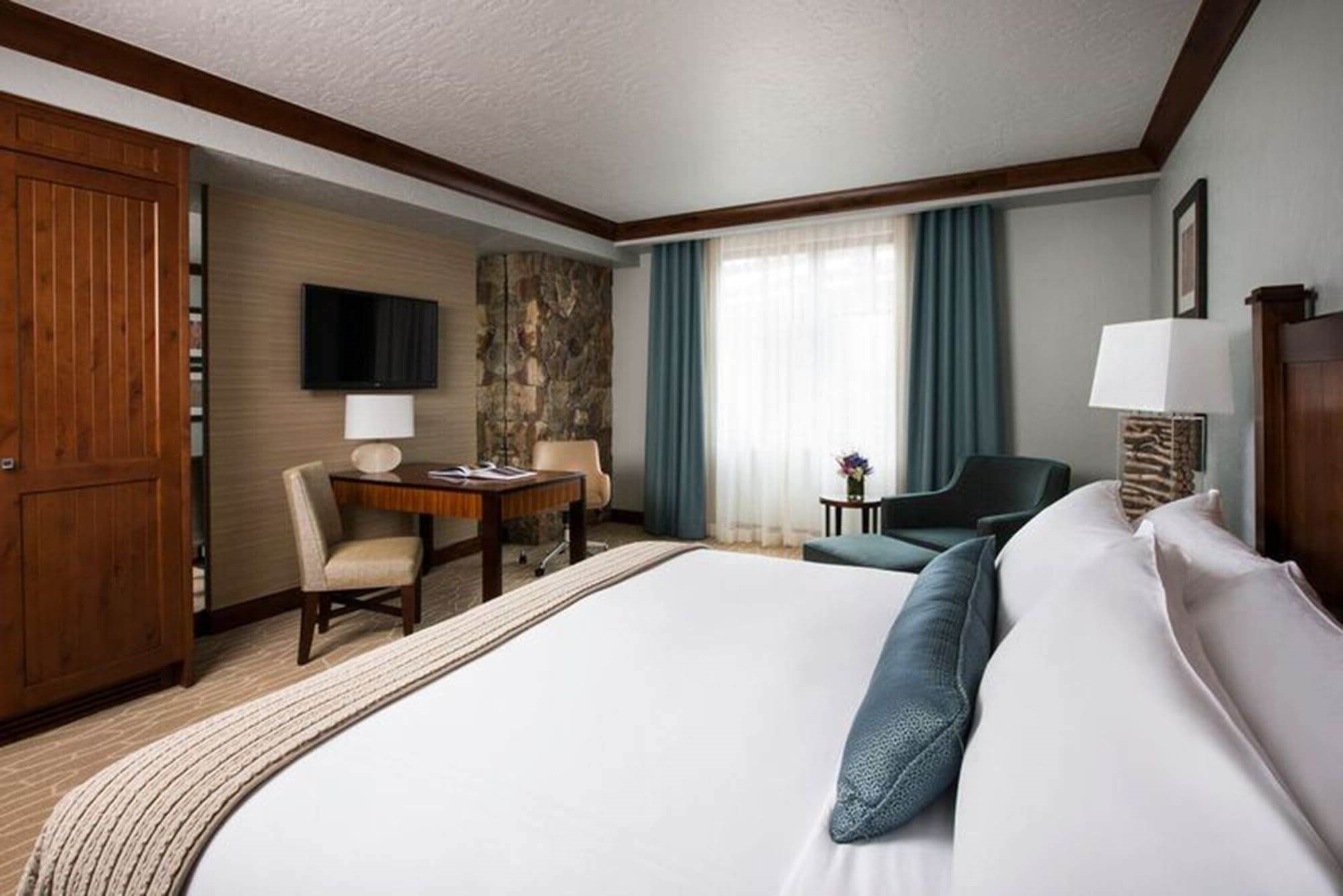 This hotel is well-known for having some of the most spacious accommodations in downtown Denver, making it a fantastic family getaway as well as one of the top hotels in Denver. It is conveniently placed near Larimer Square. It blends modern pleasure with western finishing, and upon entering, a stunning glass chandelier greets you in the foyer.
It boasts some of the biggest hotel rooms in the city (500 square feet, with each room bearing resemblance to a mini-suite). The basic guest rooms are the biggest in Denver, at 3,030 square feet and including marble tubs. The design is contemporary and stylish, fitting for a luxury hotel, with excellent linens on comfortable beds and marble bathtubs. Many rooms also have views of the city.
Elway's Downtown, Riz's in-house restaurant, is open 24 hours a day and serves well-prepared steaks for night, hearty breakfasts, and delicious lunches. There is a steakhouse restaurant, a high-rated spa, and a workout facility available. This Denver hotel costs between $799 and $815 per night.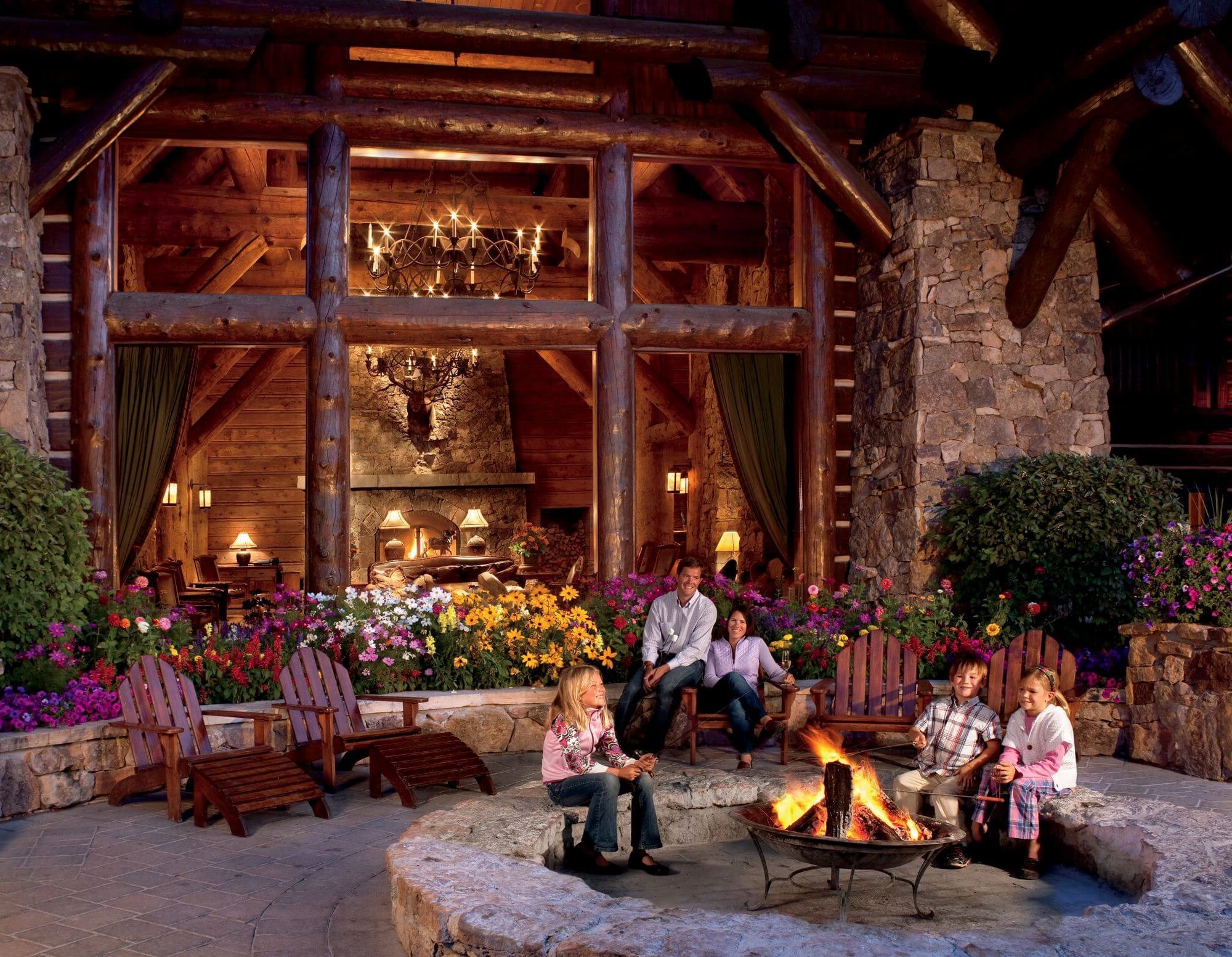 Pros
Excellent location in the heart of downtown Denver.
Cons
TRAVELING TO THE UNITED STATES?
---
Do You Have U.S. ESTA VISA Travel Authorization? If You Have ESTA Application, Check if it is Still Valid!
6. Four Seasons Hotel Denver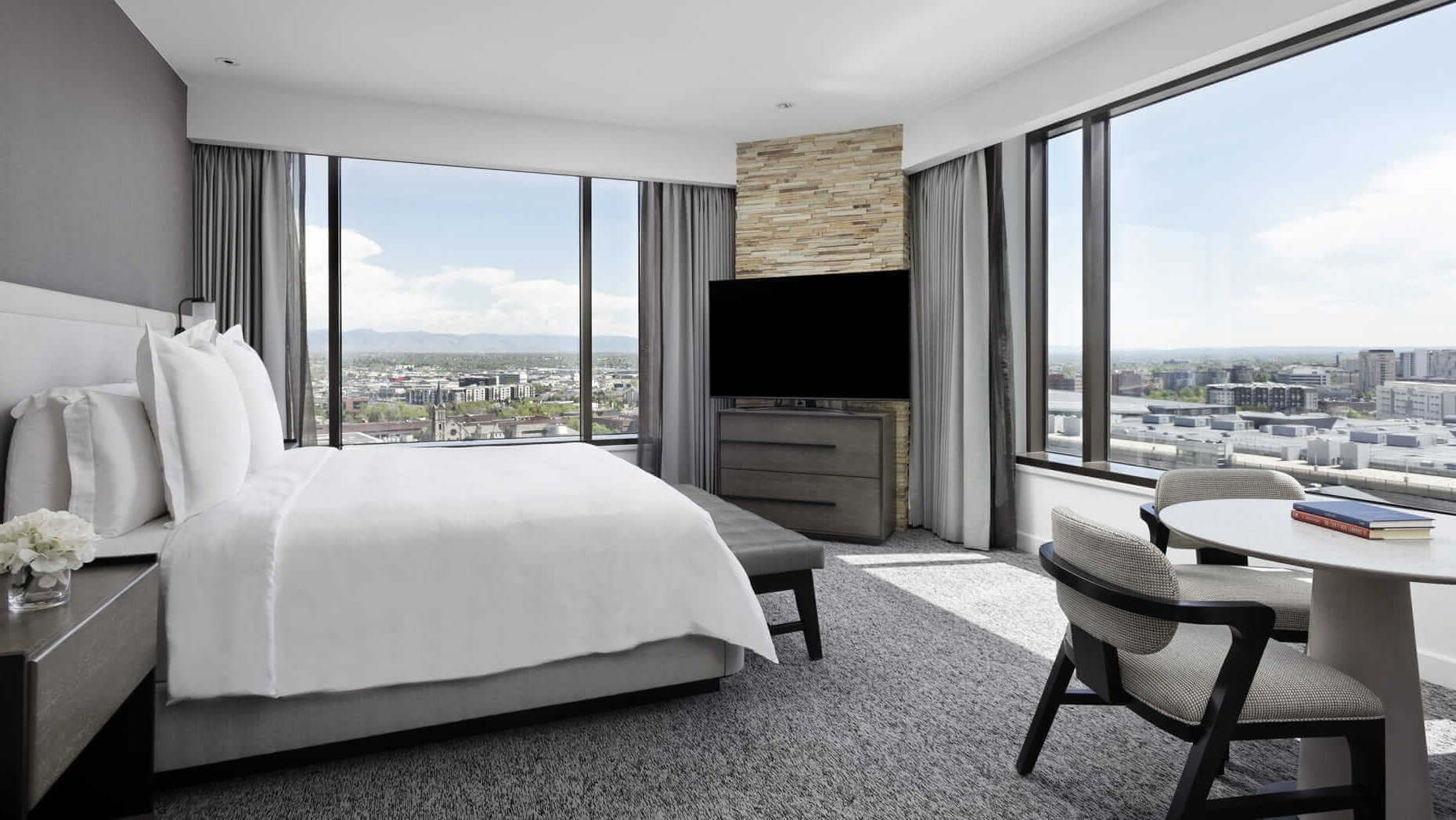 The Four Seasons, located in a 45-story downtown skyscraper in the heart of the city's theatrical area, glows with a serene lobby full of dazzling light and massive floral arrangements. In addition, the foyer has an all-white, towering fireplace. It has beautiful rooms with rich design, marble baths with covering tubs, and in certain cases, scenic city views.
For eating, steakhouse EDGE Restaurant & Bar, a longtime happy-hour popular place, serves cream-dressed beef and a carefully curated wine list. With its tapas-style food, it is also a popular meeting place for residents and visitors. This hotel also offers a variety of family-friendly amenities that make travelling more enjoyable, like in-room tents, complimentary food, a toy waggon, and gaming consoles.
On the third-floor terrace, there is a heated, foliage-fringed rooftop swimming pool and Jacuzzi, giving the impression of an urban oasis. There is a spa for balancing-gemstone massages, a fireplace, a wet bar or soaking tub with a view, and a sauna. This Denver hotel has a 4.5-star rating and rates ranging from $690 to $715.
Pros
Guests praise the good service.
A complimentary automobile service will drop you off anywhere within three kilometres.
Cons
Only valet parking is provided, and it is highly expensive at $50 per day.
7. The Oxford Hotel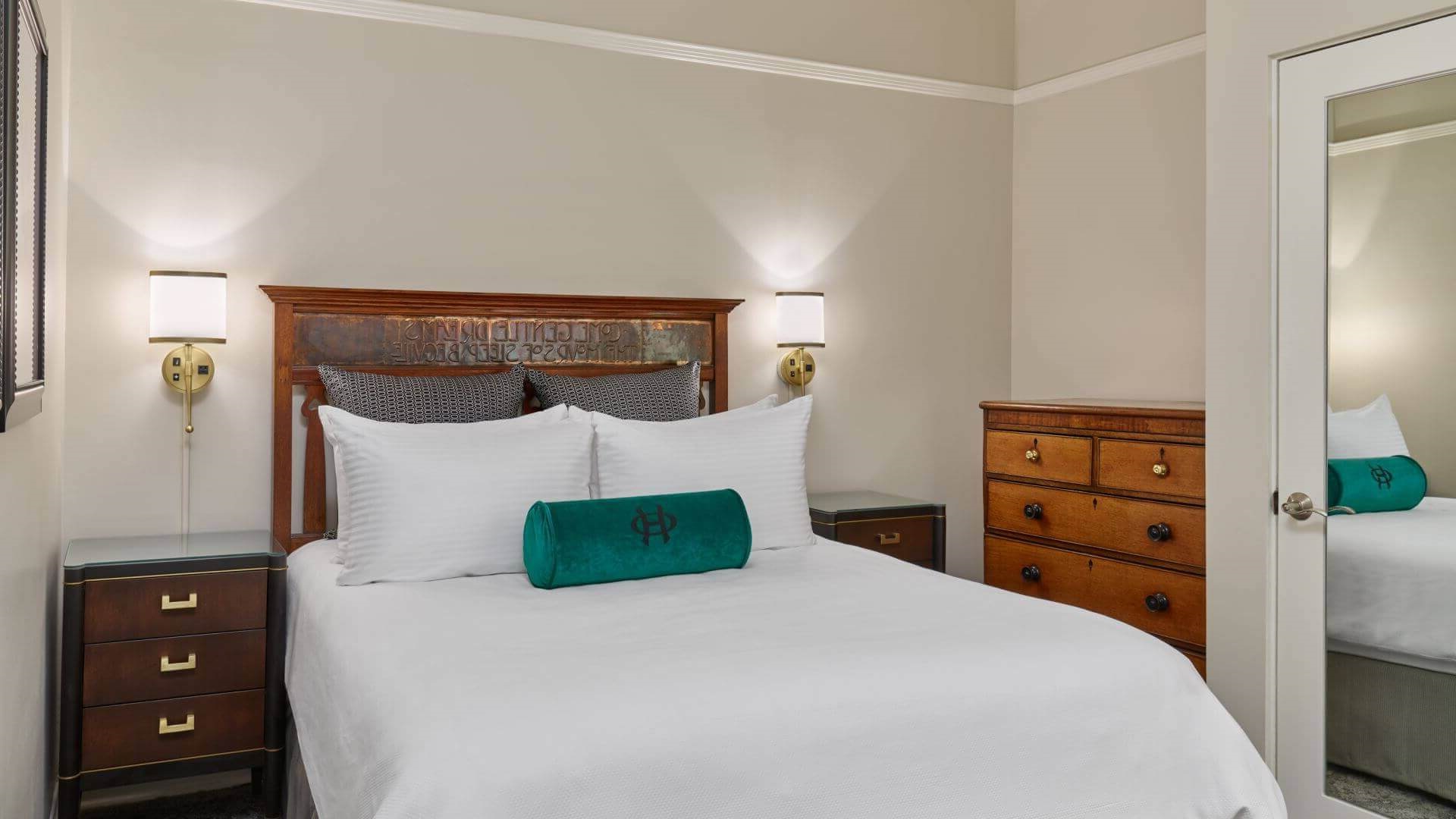 The Oxford Hotel, located in the heart of Lower Downtown, and across from Union Station, caters to sports and history enthusiasts, walkers, and guests who appreciate classic pleasure and style. This 80-room Lower Downtown hotel was Denver's first (1891), making it the city's oldest hotel. Each of the 80 guest rooms has been individually designed with a blend of European antiques and modern comforts such as floor-to-ceiling Chinese silk curtains, French & English antique headboards, and claw-foot baths.
The spa offers massages ranging from Thai to Shiatsu, as well as facials and Japanese hair straightening. The National Register of Historic Places may have had a say in the matter. The Oxford's origins, although the slick hotel rarely accepts traditional accolades.
McCormick's Fish House, one of Denver's greatest martini spots, is a favorite of both visitors and residents. Lower Downtown has a variety of eateries and attractions for visitors to enjoy. This 4.5-star hotel is priced between $449 and $470.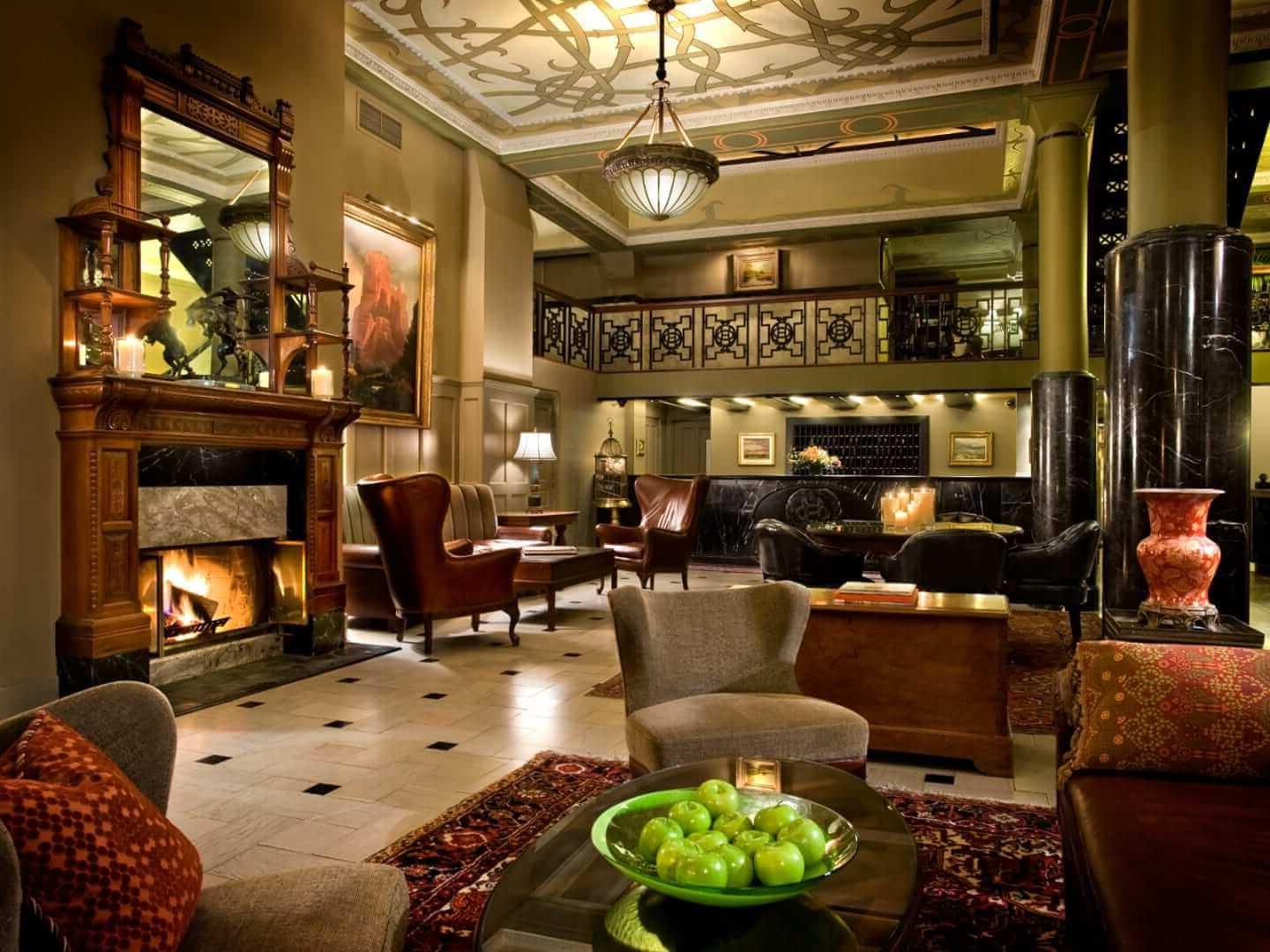 Pros
LoDo welcomes visitors in luxury, and its spa offers everything spa in terms of pampering.
Within a 2-mile radius of the hotel, complimentary premium vehicle service is provided.
Cons
The valet parking rate is $47 per night.
8. The Jacquard Hotel & Rooftop, Autograph Collection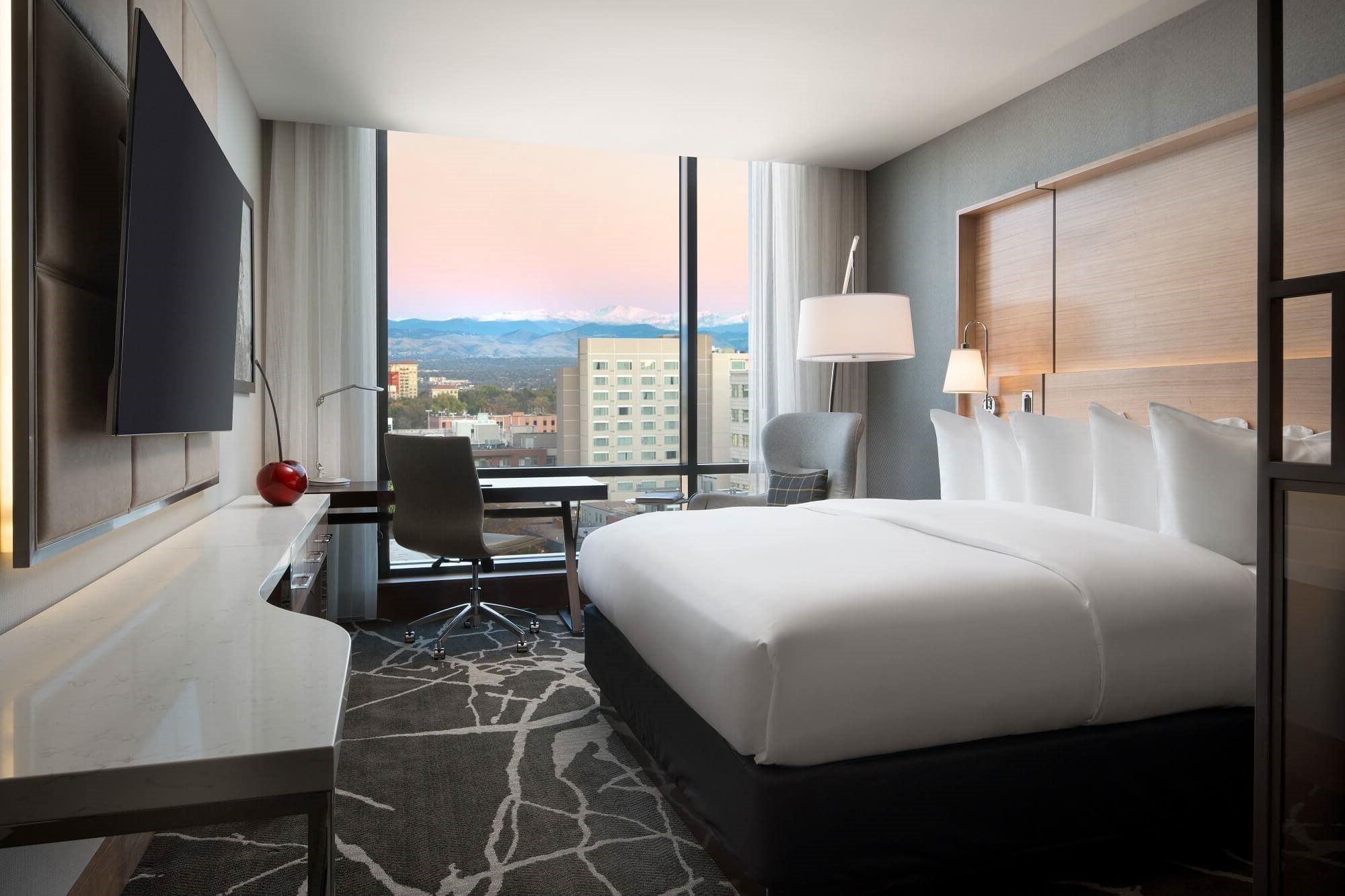 In the Cherry Creek North district, the Jacquard has a modern glass-themed allure, with renovated rooms boasting floor-to-ceiling views of the city and the mountains. This trendy, sparkling hotel in the heart of Denver's commercial center manages to seem smooth and refined without feeling constrained – a common quality of Denver's greatest hotels.
Homey bathrooms have neutral Corian worktops, walk-in closets, and plush robes in shelf closets. Luxe, all-white sheets and a plethora of pillows adorn light beds. The mattresses struck the perfect blend of supporting and declining. Suites with full-size dining tables are recommended for high-end consumers. A fantastic seasonal outdoor rooftop pool, a 24-hour fitness facility with Peloton cycles, and an American gastro restaurant are among the amenities.
The Denver hotel also provides "service curators," who not only help as personal shoppers, but also provide local absorb the skyline features in your guest rooms through the floor-to-ceiling windows – a favorite of both visitors and locals. This 4.5-star hotel charges between $454 and $500 per night.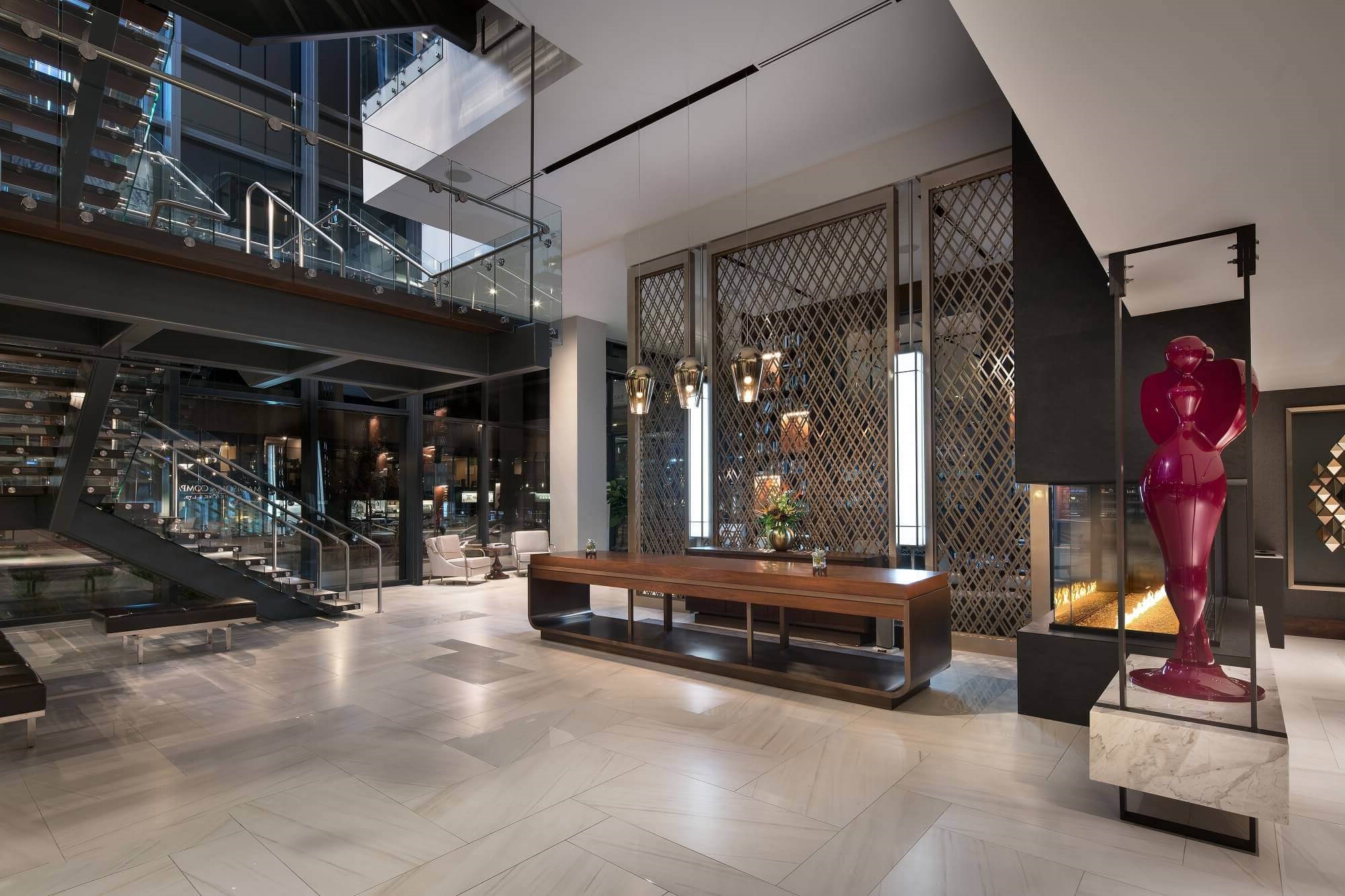 Pros
Rooftop restaurant, bar, and swimming pool
Cons
According to critics, the hotel rooms are small.
9. Halcyon, a hotel in Cherry Creek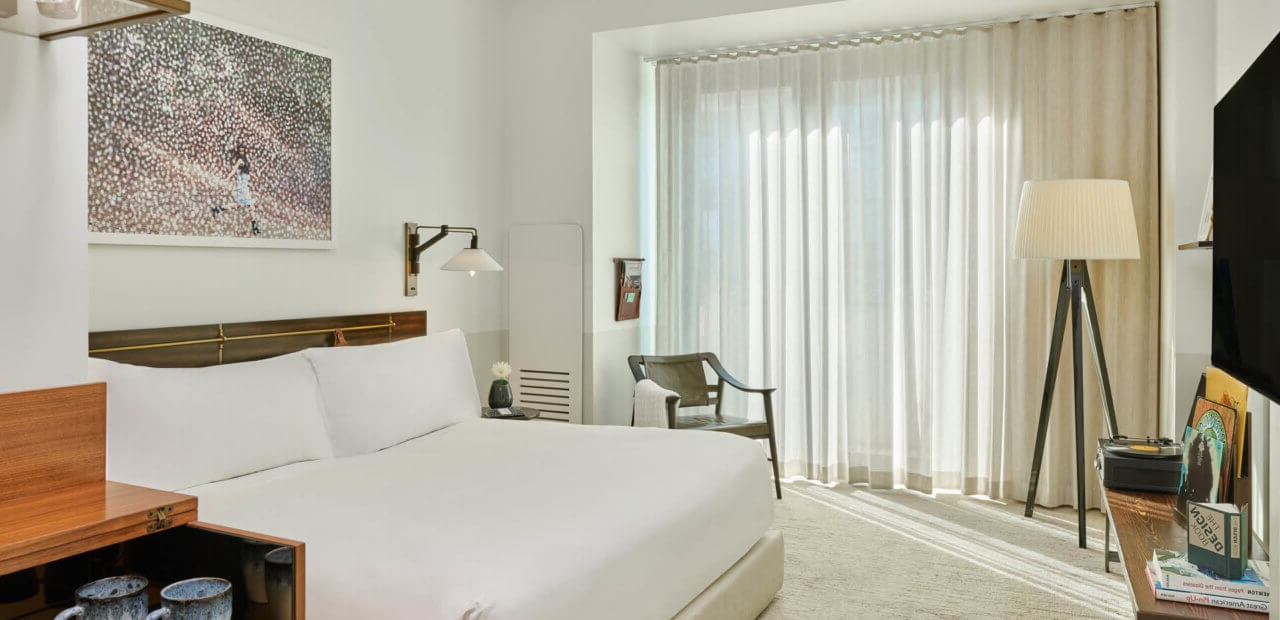 This 154-room Denver hotel is a contemporary boutique hotel located in the heart of the Cherry Creek North commercial district. Halcyon combines hipster-fresh fashion with modern art and tonnes of flare. Complementary goods, baked snacks, and fruits are spread about the Kitchen Counter.
Halcyon is home to two of Denver's hottest restaurants: steakhouse Quality Italian and Departure, which serves contemporary Asian dishes from celebrity chef Gregory Gourdet. The rooftop deck features a pool, scenic views, cabanas, and a cocktail lounge (by Departure's).
Its main floor lobby-level "gear storage" is full with seasonal outdoor amenities, Piaggio scooters, new Belgium cruiser cycles, longboards, and other outdoor equipment available for rental to guests. This 4.5-star Denver hotel has rates ranging from $509 to $550.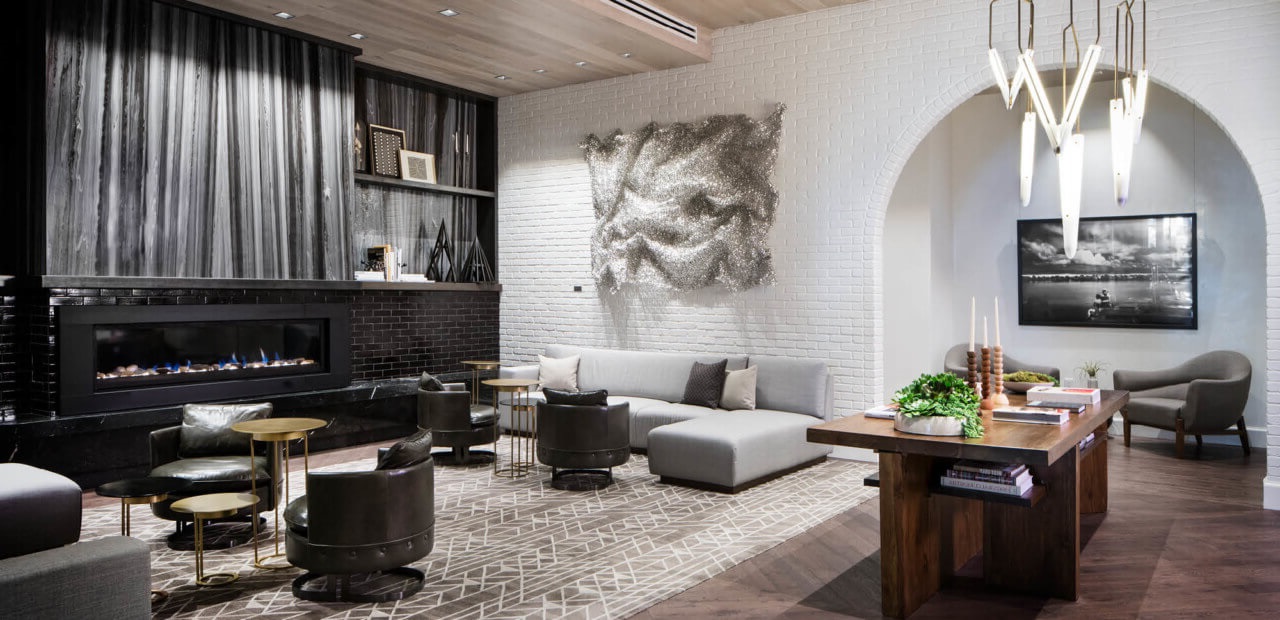 Pros
A courteous Range Rover will transport you everywhere in Cherry Creek.
There are several on-site amenities, including a rooftop pool, as well as complimentary food and alcoholic beverages.
Cons
The hotel charges a "destination amenity fee" each night.
10. The Ramble Hotel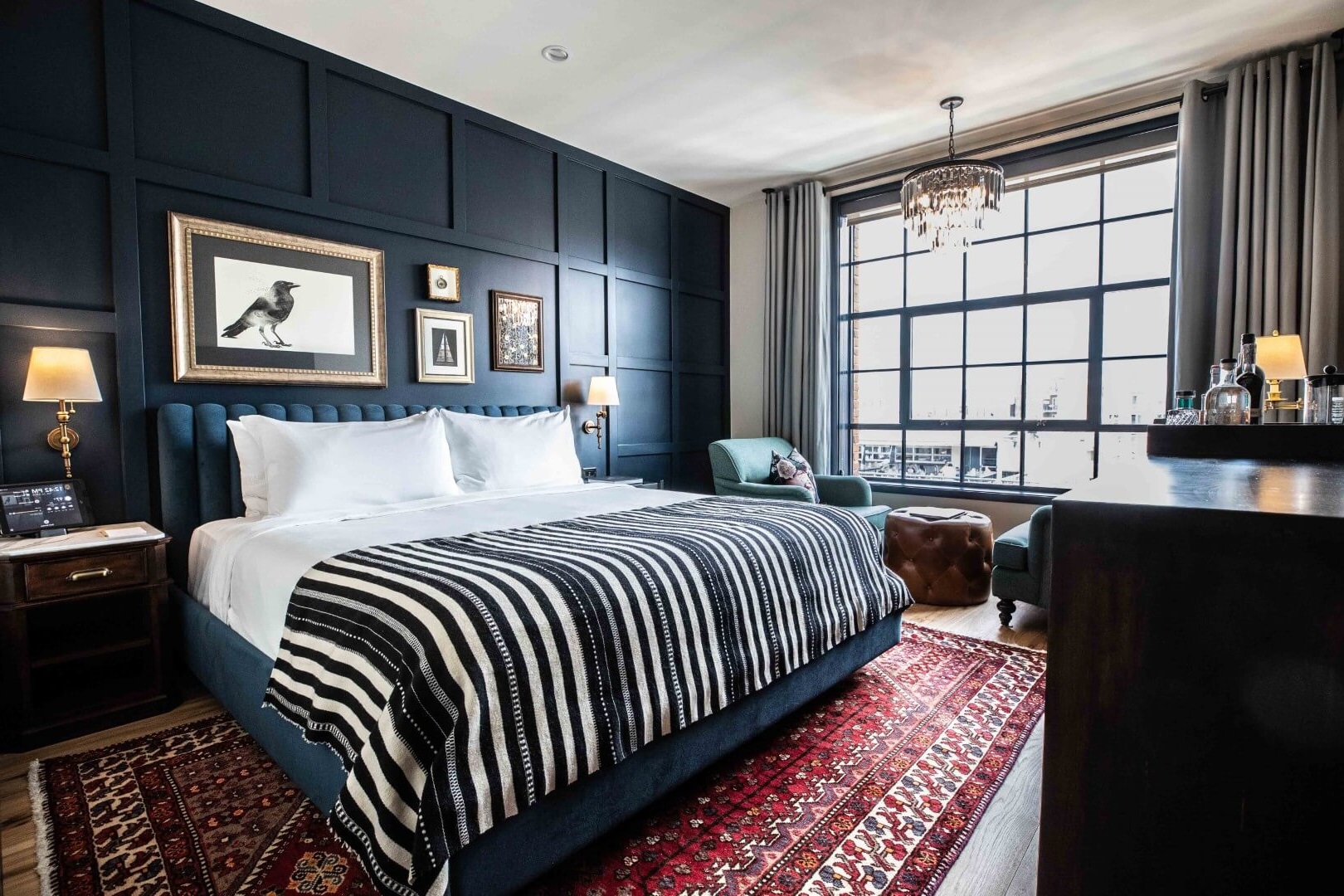 This Denver motel is both functional and vintage-inspired. The Ramble Hotel seems like a familiar room – cocktail-drinking antique furniture collector—pricey, it's tastefully decorated, with a superlative minibar, and one of Denver's top hotels.
The Ramble features brass accents and textured mismatched toss pillows. Each room is well lit thanks to the warehouse-style square-paned windows and features vintage-look vanity mirrors and a little seating space around the bed.
Super Mega Bien, the hotel's diner, serves Pan-Latin dim sum with entrees such pork shoulder slow roast and braised lamb. Small nibbles are served from one of three carts and can be coupled with inexpensive wines and hand-crafted drinks.
Death & Co, The Ramble's in-house bar, is one of the world's 50 greatest, serving balanced and not-too-sweet drinks with every sort of liquor conceivable. The cost of this 4.5-star hotel is between $600 and $650.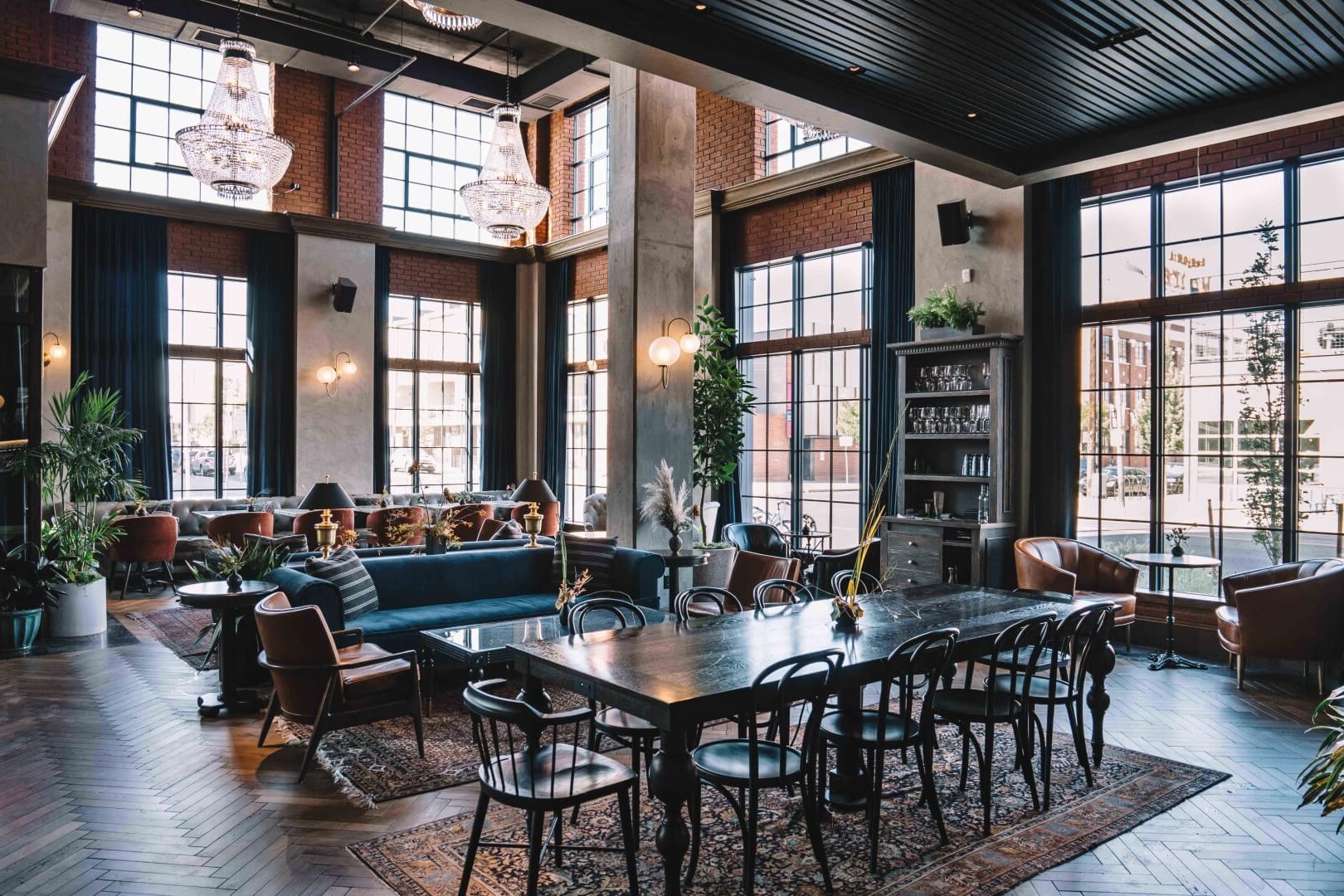 Pros
The hotel has a traveler-recommended lobby restaurant.
Cons
FAQ About Denver Hotels
TRAVELING TO THE UNITED STATES?
---
Do You Have U.S. ESTA VISA Travel Authorization? If You Have ESTA Application, Check if it is Still Valid!
Conclusion
Denver has a thriving cuisine and cultural scene, as well as art galleries and events throughout the year. This is why this city is popular with tourists and visitors. The Denver hotels featured will give a superb comfort travel experience when visiting Denver, with its endless, vibrant areas such as Downtown, which is the district of Union Station, LoDo, and the Denver Convention Center.